Red Bull team principal Christian Horner and Ferrari boss Mattia Binotto both insist it is not possible for their teams to stay within the cost cap spending limits thanks to high inflation rates and skyrocketing costs amid ongoing lobbying for the permitted spending to be increased.
Binotto indicated "there will be no way for us to stay below", while Horner says his team would have to save the equivalent of missing "numerous races to get anywhere near getting costs under the cap".
While they, along with Mercedes, which also supports a cost cap increase, are historically among F1's big spenders, they are not the only teams struggling. McLaren team principal Andreas Seidl says it will be "impossible" to hit the cost cap, while Aston Martin and Red Bull-owned AlphaTauri also support an increase.
The cost cap is set at a baseline figure of $140m this year, but teams are set to overshoot that by a significant margin thanks to the combination of inflation and rising costs of freight and materials that, in some cases, is dramatically in excess of inflation.
Inflation rates are already high, in particular in the United Kingdom where the Bank of England recently warned it could hit 10% in the final quarter of 2022. With the Russian invasion of Ukraine also driving up costs, the situation could get significantly more difficult as the year goes on.
The financial regulations offer a wide range of potential punishments for exceeding the cost cap, depending on the scale and nature of any breach. However, there is a threshold of 5%, under which a breach is defined as 'minor'.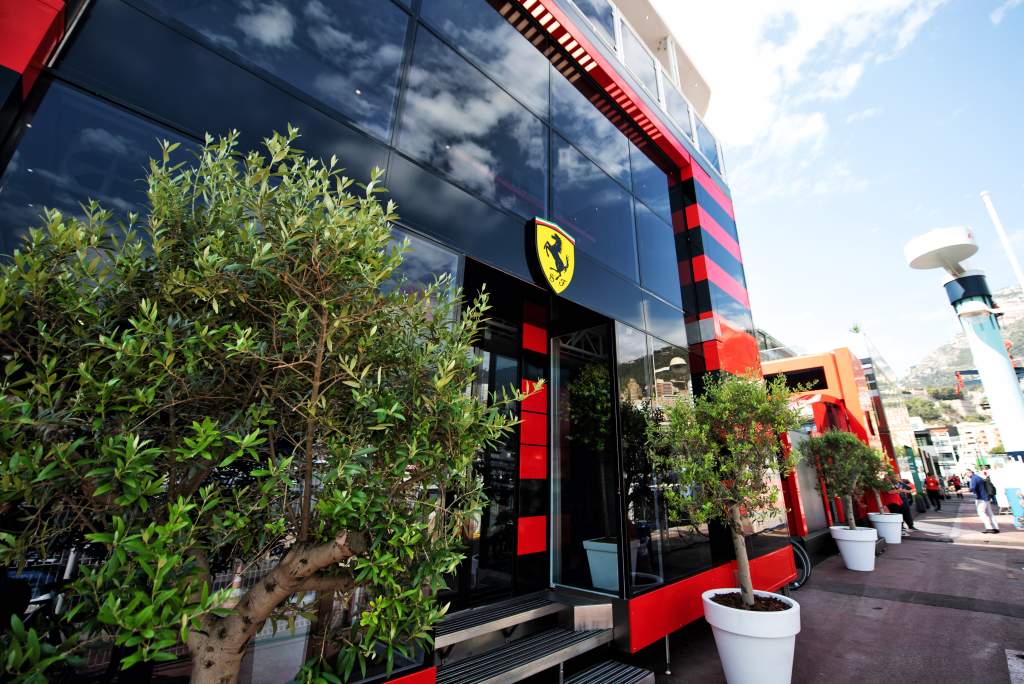 Binotto believes many teams will breach the cost cap as a result of what he considers "force majeure" circumstances.
"There will be no way for us to stay below [the cost cap], so I'm pretty sure that at one stage we will go over," said Binotto when asked by The Race what the consequences would be if the cost cap was not raised.
"In the regulations, there is a threshold which is at 5%. If you do not exceed 5% on top of the budget cap's threshold it's considered a minor breach. And what's a minor breach in the case of force majeure, what will the stewards and the FIA will decide on that in terms of penalties? No idea.
"But I don't think there is any way for us, and for many teams, to stay within [the cost cap].
"And even laying off people, firstly I don't think the right choice.
"It's already summer time, by the time you organise it and you do it the benefit it can have is not sufficient to cope with the excess of prices and cost we've got."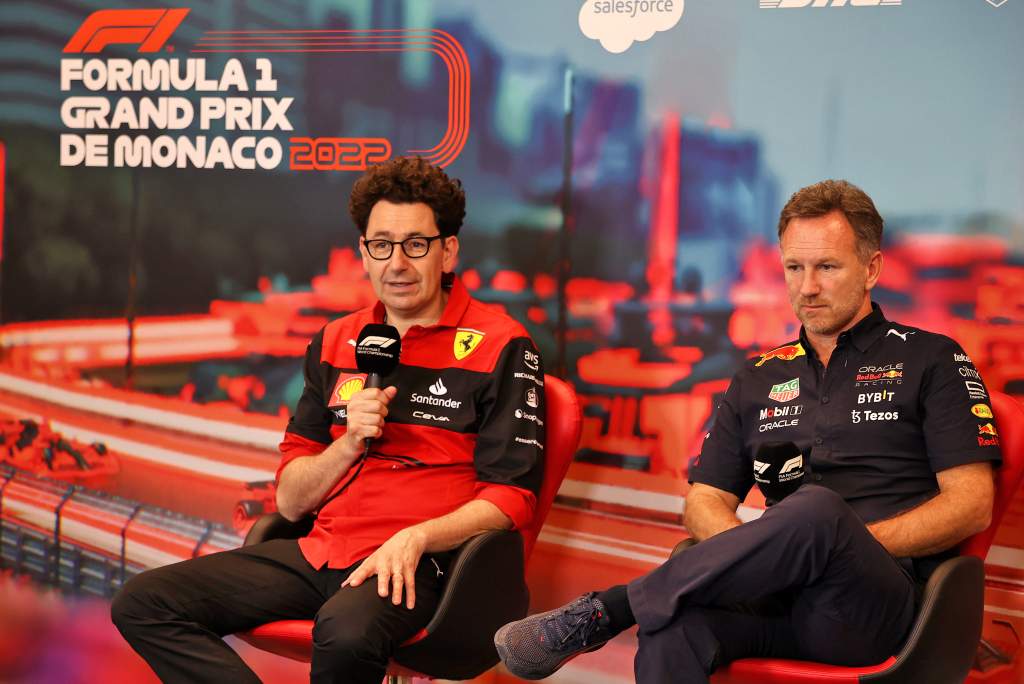 Horner suggested last week that the situation with spiralling costs could force teams to miss as many as four races in order to get under the cap.
He clarified his position as one indicative of just how difficult it is to get under the cap, and warned of the dangers of the championship potentially being decided by who is willing to "play chicken" with how far they push a minor breach of the financial regulations.
"What I was trying to point out last weekend when I was asked the question was it would be the equivalent of [having] to miss numerous races to get anywhere near getting costs under the cap," said Horner.
"All the major teams are going to breach that $140, cap this year. What we don't want to end up doing is there's a 5% threshold for a minor breach. What is the penalty for a minor breach?
"What we don't want to do is end up playing a game of chicken. That's to say, does he [Ferrari] go to $4.9m over, do we go to $4.7m over and that be one upgrade that could be the differentiating factor of this world championship?
"What we do need is clarity, and clarity quickly, because it's not right to be held to ransom by a couple of teams that perhaps aren't affected, because that was never the design of the budget cap.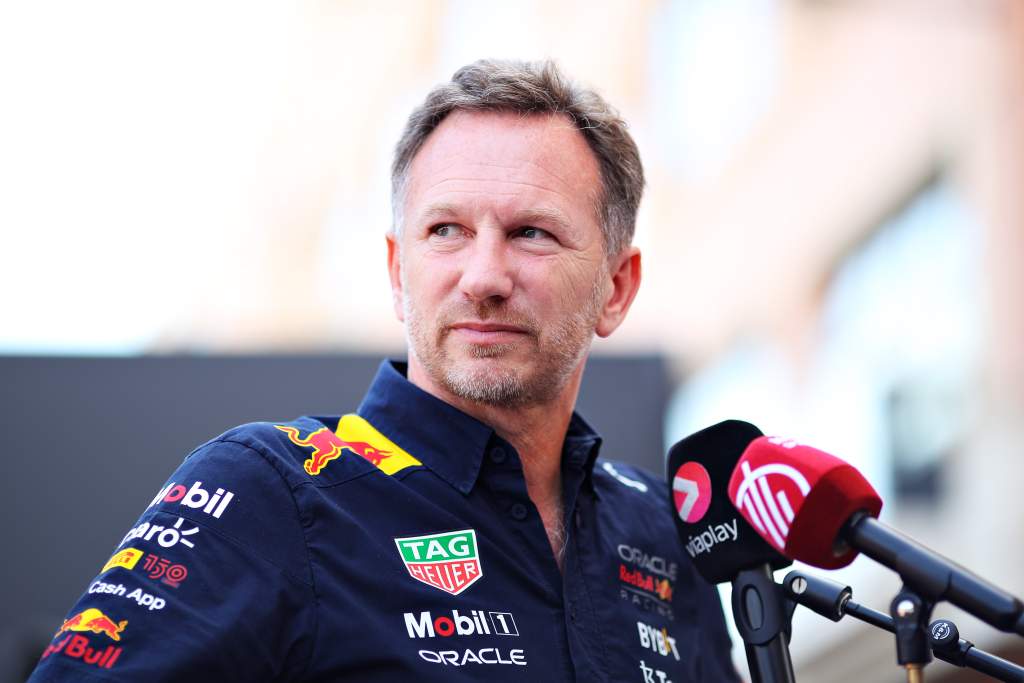 "The budget cap was there to limit the top teams from a spending frenzy. None of us could predict when we come up with the budget cap figures – which if you remember were reduced by $30m from where they were originally set during the pandemic – nobody could have even contemplated world events that are driving inflation.
"We don't even know what that inflation is going to be in the second half of the year. We're all seeing the cost of living rising, we're seeing utility bills going through the roof. Where is that going to go in the next six months?
"So we do need the FIA to take early action on this because we're coming up to the mid-year point and there's only so much you can do.
"And we have a responsibility to our employees as well. We've re-organised, we've reshaped, we had to say goodbye to many long-time employees through redundancies last year to get down to a point that was commensurate with the cap before inflation came along. I don't think it's right that pressure should be put on mass redundancies within the sport.
"Hopefully, common sense will prevail. It is a force majeure situation, it is a situation that none of us could have foreseen that has driven these costs up and pragmatically we just need to come to a common-sense solution."
Alfa Romeo is one of the teams that is against any change to the cost cap.
Recently, team principal Frederic Vasseur confirmed that the team is operation "a couple of millions" below the cost cap with the expectation of being on it next year when it's due to drop to a baseline of $135m.
But he rejects the argument that high inflation rates constitutes a case of force majeure.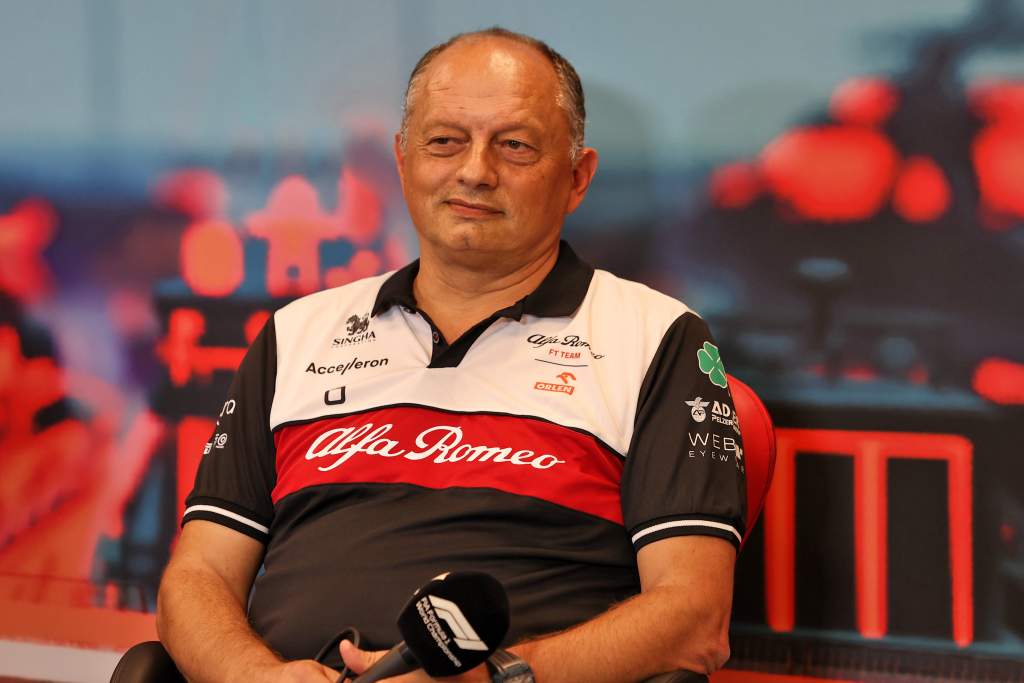 "It's absolutely not a case of force majeure because inflation is not a case of force majeure," said Vasseur.
"We knew perfectly in November, October, when we did the budget, that we would have inflation. And now it's up to the teams to decide if they want to develop the car all the season and to miss the four events, or if they want to slow down now and do the full season.
"Honestly, I think at one stage we have to agree on the fact that we won't try to change the rule after two events."
Alpine is also against any change, with team principal Otmar Szafnauer also arguing that inflationary pressures are accounted for within the cost cap.
He has also previously argued that there is scope within each team's development budget to make reductions to come in under the cap.
"We all sat around for a long time trying to get the cap to the right level," said Szafnauer. "We discussed inflationary pressures, there's a mechanism in the cap itself to deal with inflationary pressures.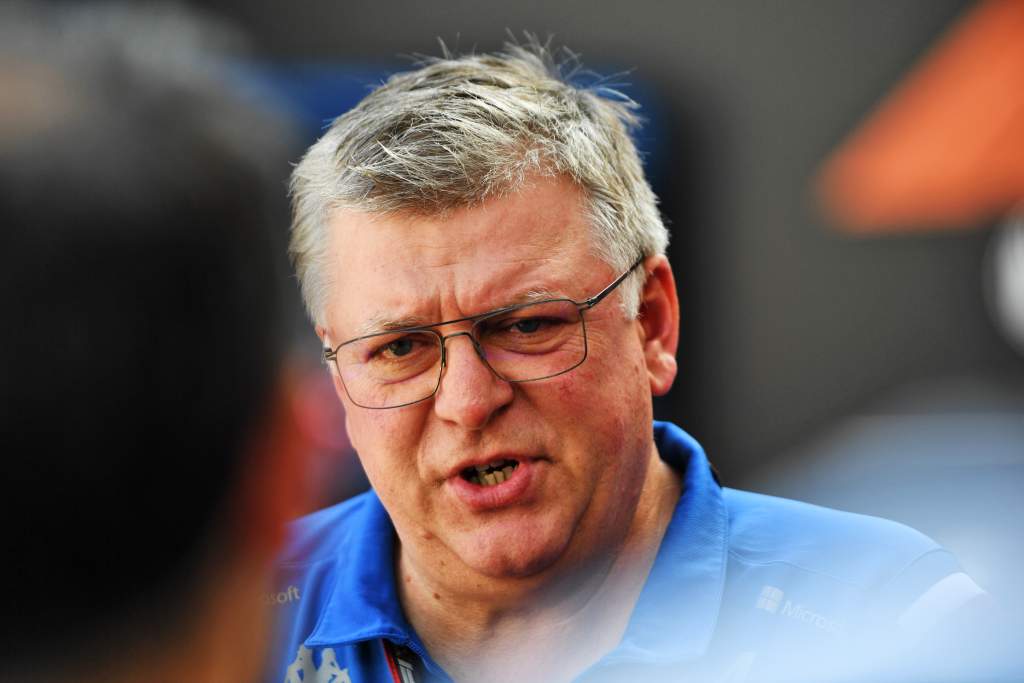 "And I think [it is right] to stick with the rules that we have, that we've debated for a long time.
"The big teams had a different view on where the cap should be, the smaller teams wanted it at $100m. We came to a compromise including inflation, what we do with inflation and [to call for change] the first time we face inflation that's a little bit over 2.5%, I think that's wrong.
"We should stick to the rules as they were written and see this through. And I don't think it's opportunistic for teams to say don't change the rules mid-season."
Mercedes trackside engineering director Andrew Shovlin argued that the claim development spending could be reduced was not a logical one.
He stressed that Mercedes structured its spending to be within the cap, but that the dramatic increases in costs means the problem is now insurmountable.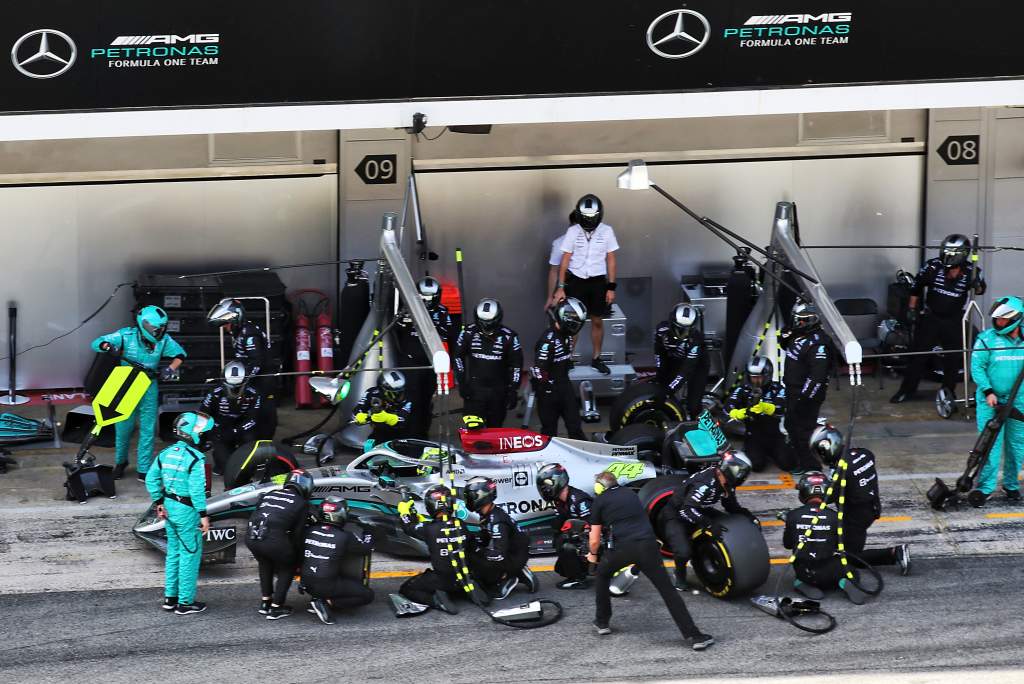 "Early on, we had a plan to land on the budget cap and work within it as I'm sure everybody did," said Shovlin.
"Then as costs like the freight were coming in at being multiples of that, or energy and just the effect of inflation, that's gone from being looking at ways to peg it back to stay within to a point where the challenge becomes insurmountable.
"You have got levers that you can push or pull your spending with, but the impact of those is not immediate and the effect of them is not all-powerful and that's the situation we are getting in now.
"Everyone's facing a position where even with the best will in the world it's almost impossible to bring the teams in [within the cap].
"People have talked about development budget, but development budget also goes to provide the parts that you are racing with. So it's not this huge stash of money that you are only spending on windtunnel parts or go-faster bits.
"We as a team and I'm sure we're no different, are racing parts that are more worn out, we're carrying a lot fewer spares than we used to. Every weekend we are in situations where serious incidents could see us being either unable to field a car or you are really cobbling together a car.
"And if we're not constantly replacing parts with faster ones, we'll just be spending a considerable amount of money on the same parts.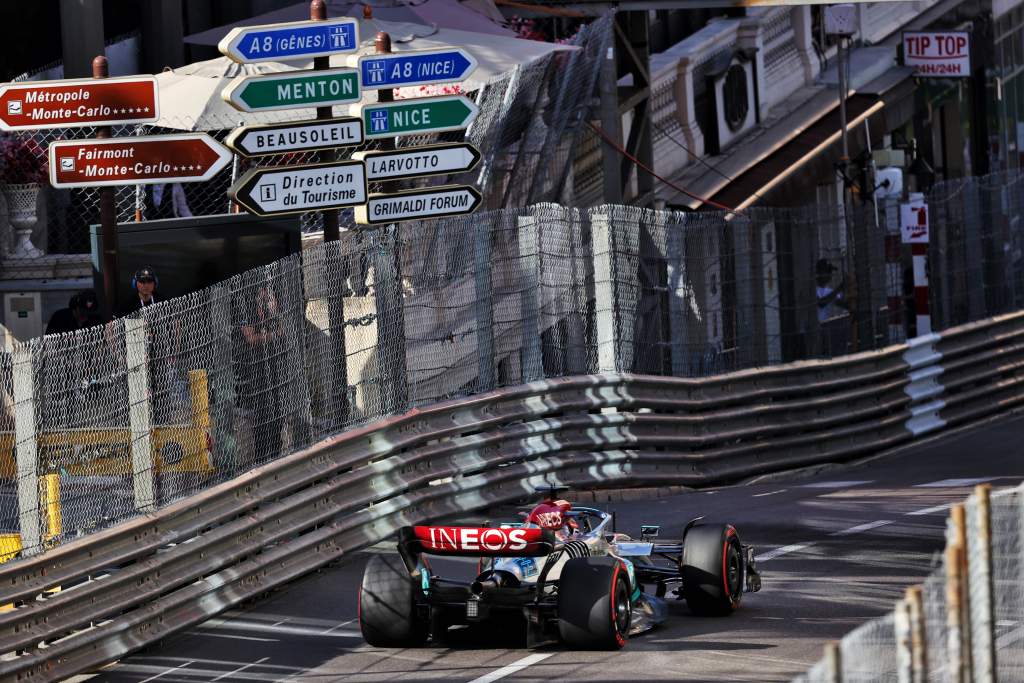 "The challenge that our team faces, and we're not the only one – it's probably the majority – is a very difficult challenge. And there are one or two [teams], if you were targeting to be below, things have fallen in your favour.
"But it's an area where everyone's working together and hopefully we will find a solution."
Binotto argues that the teams standing against a modification of the financial regulations, which would not necessarily be a flat increase in the limit but could be in the way the indexation processes work to account for inflation and other rising costs, should feel a sense of responsibility towards F1.
He claims Ferrari did this when it accepted the reduction of the cost cap during the early months of the COVID-19 pandemic – and that teams opposing a change to the cost cap should take a similar view now.
"Whatever is the situation with small teams and top teams that it's a sense of responsibility, as we had at the time 2020 when we reduced from $175m to $145m," said Binotto.
"It was certainly not in the interest of the top teams to reduce to $145m. It would have been simple for us to stop it and to keep $175m and [say] there will be no discussions at all. We made an effort because we understood the importance of it, we understood the importance of trying to balance a bit more the cap and the financial situations between teams.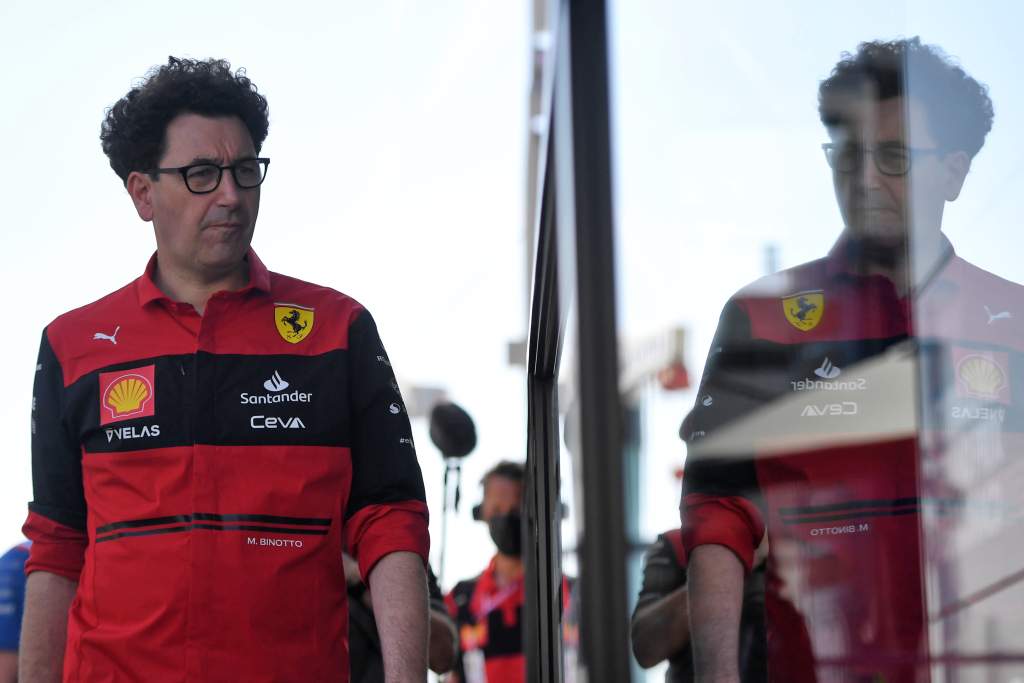 "But now we are experiencing the regulations. We know where are the limits, what needs to be improved and all the teams should understand that and be responsible.
"If a team is simply looking at its own individual interests we will never move on. As Ferrari we accepted even in 2020 to freeze a regulation when we knew that our car was very bad and put all the criticism on our shoulders for an entire season.
"We did this from a simple sense of responsibility."