Lewis Hamilton is adamant he was sufficiently alongside Max Verstappen in their British Grand Prix clash and that the collision was down to his rival not leaving room.
Hamilton was given a 10-second penalty for the incident that sent Verstappen into the Copse barriers on lap one.
The Mercedes' left-front wheel and the Red Bull's right-rear made contact as Hamilton tried to take the lead into the fast right-hander.
The race had to be red-flagged for barrier repairs and Verstappen has since been taken to hospital for precautionary checks.
"I always try to be measured in how I approach, particularly with dicing with Max, he is very aggressive," said Hamilton.
"Today I was fully alongside him and he didn't let me have the space.
"But regardless of whether I agree with the penalty I take it on the chin and I just kept working."
Hamilton was down in fourth by the time he had served the penalty in his pitstop.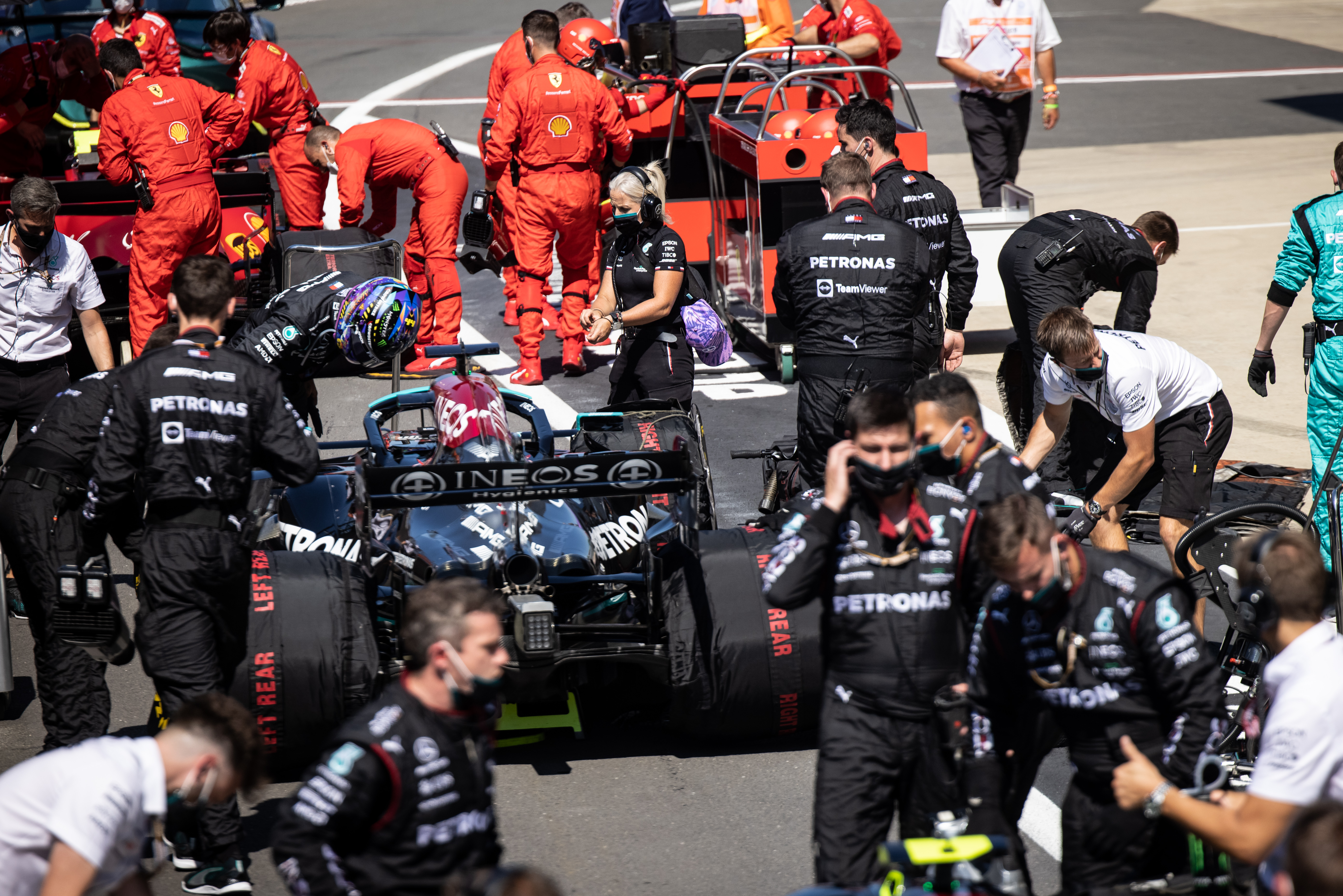 After easily passing Lando Norris's McLaren for third, he was handed second via team orders issued to Valtteri Bottas and then closed an 8s gap to leader Charles Leclerc.
He attacked the Ferrari at Copse on lap 50 of 52 and took the lead as Leclerc slid wide.
"I was like I'm not going to let anything get in the way of the crowd's enjoyment of the weekend and the national anthem and a British flag," said Hamilton of his response to getting the penalty.
Hamilton's win is his first since the Spanish GP in early May and cuts Verstappen's world championship lead to eight points.
He had also been fastest in qualifying on Friday night, in a first hint that Mercedes' upgrades might have got it back on terms with Red Bull.
"It is tough. I've been giving my all this past week," said Hamilton.
"Been in the factory just giving it everything, trying to uncover performance for this car with the guys and I'm so proud of everyone just continuing to work even though we've had a bit of a deficit."