World champion Lewis Hamilton believes Formula 1 must strive for even more innovative engine technology and hinted it could take lessons from Formula E with an "FE1"-style future.
F1's current V6 turbo-hybrid engines were introduced in 2014 and Hamilton's Mercedes team has been at the forefront of their development, which has included surpassing 50% thermal efficiency.
This generation of engine will continue for several more seasons before being redefined in the mid-2020s.
Speaking as part of a Mercedes discussion on sustainability in motorsport, six-time world champion Hamilton suggested F1's technological make-up can develop further and made a reference to the all-electric FE category that Mercedes also participates in.
"You're already seeing next year is going to be quite a bit of a different car," said Hamilton, referring to F1's incoming technical overhaul that prioritises aerodynamics.
"I've been to the factory, I know what kind of engines they always work on, the smaller engines that they work on.
"We've gone from a V8, we now use a third less fuel than before. The developments that are coming forward in the future are going to be really, really interesting.
"If Formula 1 will be 'FE1' one at some stage, probably not in my racing career – but beyond, for sure, I think it's got a really bright future."
Limitations with battery technology are often cited as the main reason F1 could not become a fully-electric category or even rely predominantly on electric power in the short-term.
"It really is the best lab that you could possibly have. I like to think that we've played a serious role in what you see in today's cars" :: Lewis Hamilton
However, it has made significant steps in this area over the past decade.
The first hybrid element in F1 engines was the kinetic energy recovery system (KERS) introduced in 2009, which harvested energy lost under braking and gave drivers an 80bhp boost for under seven seconds when redeployed.
When F1 ditched the 2.4-litre V8s in favour of the 1.6-litre V6 turbo-hybrids in 2014, it adopted a much more complex energy recovery system with far greater performance advantages as well as increased efficiency.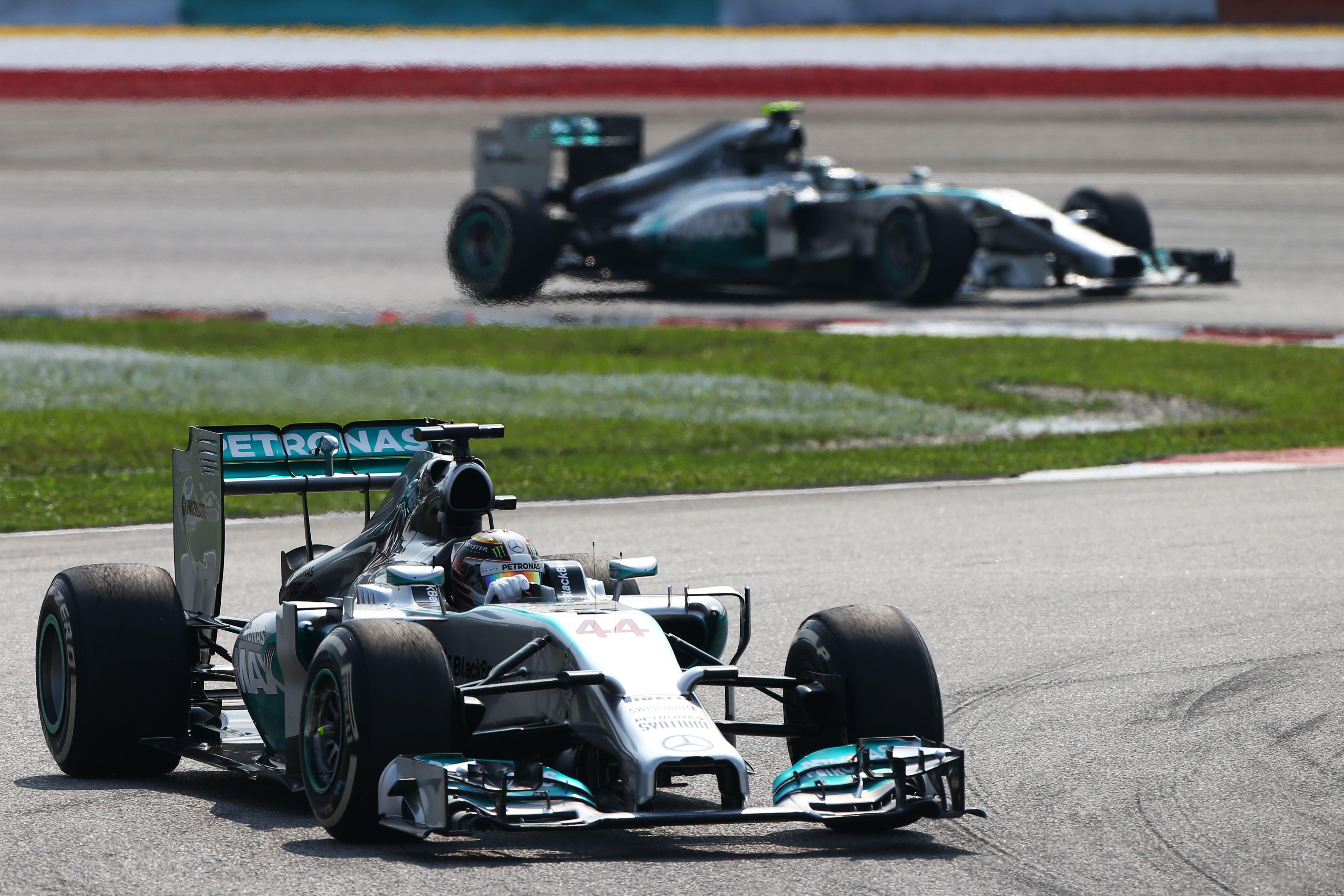 Mercedes was a keen proponent of such regulations and has dominated this engine era, while its commitment to electric technology increased when it entered FE with a works team for the current 2019/20 season.
"It is about lap time in Formula 1, but today the formula is the efficiency formula," said Mercedes F1 team boss and CEO Toto Wolff.
"This is why Mercedes has been at the forefront over these years because we take our motor development, battery development and energy recovery systems very seriously."
F1's current engine cycle places the next rules change in the middle of a huge shift in the automotive industry.
Ever-increasing legislation in favour of electrification is placing even hybrid technology under threat, although Mercedes' parent company Daimler is committed to making plug-in hybrids or all-electric vehicles more than half of Mercedes-Benz car sales by 2030.
Hamilton believes F1 can continue to influence the direction the road-car industry takes.
"This is the perfect test bench for pushing technology and developments," Hamilton said.
"It really is the best lab that you could possibly have.
"I like to think that we've played a serious role in what you see in today's cars and the technology that's now in Formula E.
"I think we were really at the forefront of pushing that technology.
"And we still are. As we continue to develop and push that technology forward, it will improve for the road cars."