Lewis Hamilton says Mercedes' challenges in Formula 1 testing are "far bigger" than one year ago and he does not believe it is currently in a position to be "competing for wins".
Mercedes has won eight consecutive constructors' championships but has talked up the challenge of the huge regulatory overhaul in 2022 and the shifting F1 landscape around it.
This is the first all-new car the teams have to build with a budget cap in place, and Mercedes has had to restructure to meet it.
In addition, the most successful teams have had tougher aerodynamic testing restrictions – so Mercedes has had the smallest windtunnel and CFD allowance of anyone.
The upshot in pre-season testing has been Hamilton and team-mate George Russell insisting Mercedes is on the back foot and identifying Ferrari, which had more aero testing time, as the team to beat.
That has been challenged by doubters who believe Mercedes is just downplaying its performance but Hamilton insists the team is in an even trickier situation than last year, when a problematic Bahrain test was followed by victory in the season opener.
The seven-time world champion does not expect that to be repeated: "No, it feels a lot different. It's not going to look as good as it did last year with the difficult session we had and then switch over to the race.
"We have far bigger challenges this time and they are not one week turnarounds. They'll take a bit longer.
"But from what I'm told we have a considerable amount of pace to find."
Hamilton reiterated his belief that Ferrari looks to be the quickest and by comparison is emphatic that Mercedes is not in a good position.
He does not expect the team to fight for wins in its current form and says if people do not believe that, they will be surprised in next weekend's Bahrain Grand Prix.
Asked if he can fight for the title this year he says: "Obviously it's a little bit too early to have those kinds of thoughts.
"At the moment I don't think we'll be competing for wins. But there is potential within our car to get us there.
"We've just got to extract it and fix our problems. That's what we're working on. Everyone's doing a fantastic job, working as hard as they can.
"We have hurdles to overcome. Next week we will have a better showing of our pace.
"People will be surprised maybe – people think we are talking ourselves down but it's different this year."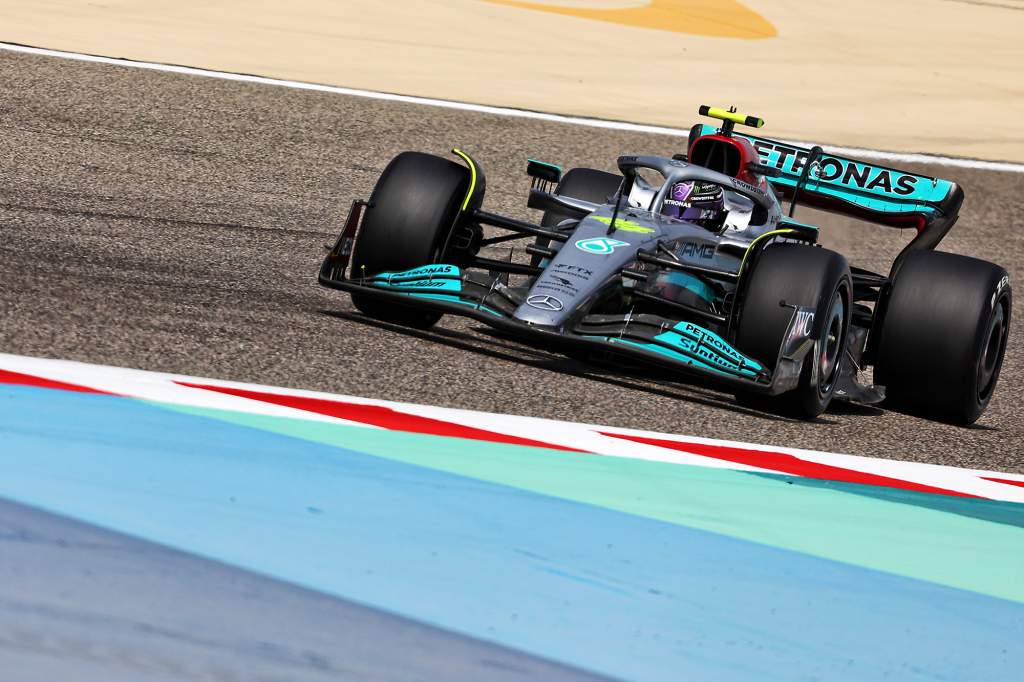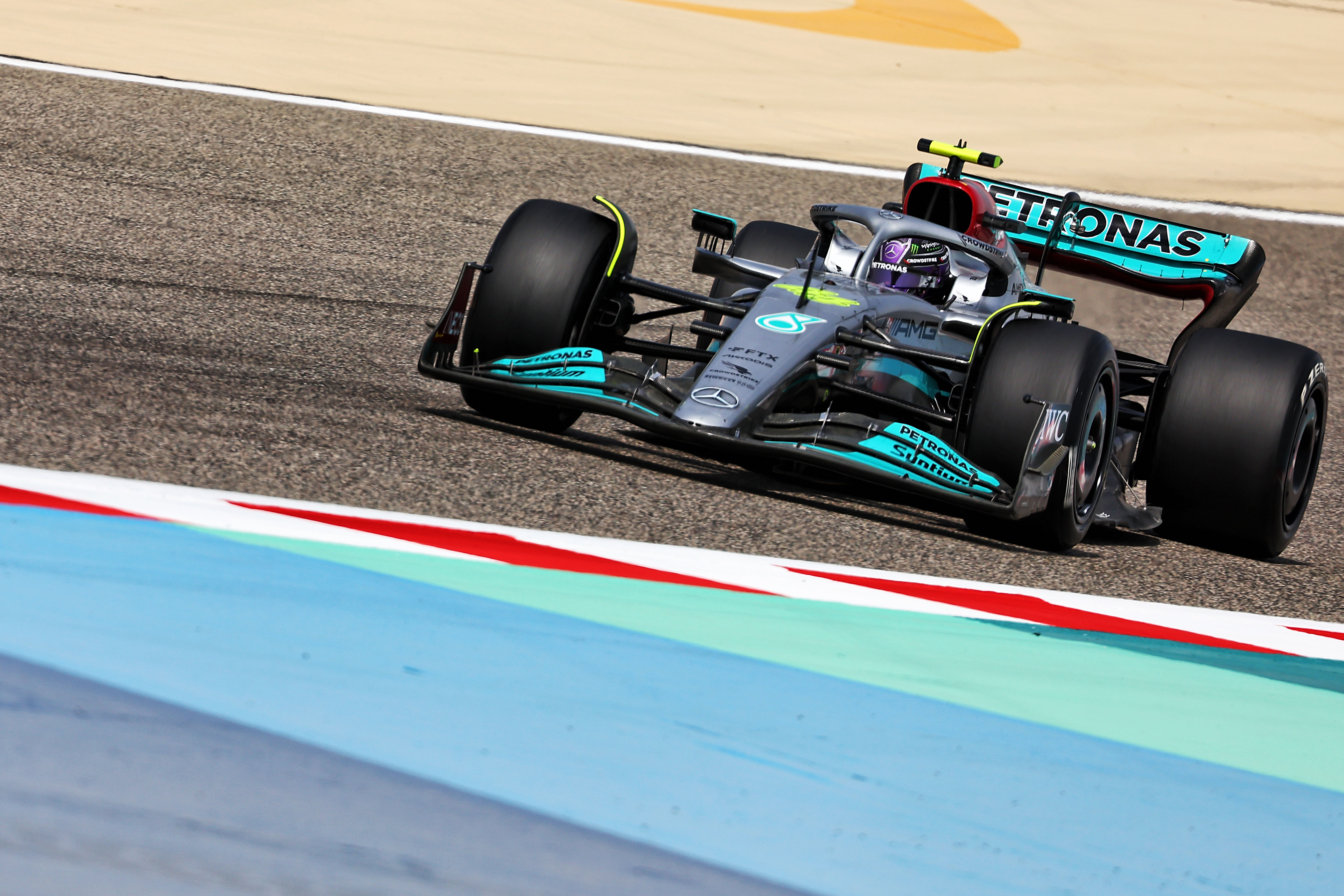 Mercedes has brought a significant car upgrade to the second test which is taking time to understand.
It is also battling porpoising more than most teams, and Hamilton described that as a "hindrance".
That is something afflicting everyone to some extent while the rule changes have provided plenty of challenges in terms of understanding the new way the cars generate lap time – fast in high-speed corners but slower at low speed.
On the 2022 cars in general, Hamilton said: "The regulations have meant everyone is sliding around and we all seem to have a little less grip than before.
"The tyres are worse this year, on the long runs it's physically a lot easier for me.
"But the positives so far: following other cars is better. Hopefully that's the right direction.
"I hope we can get some better tyres at some stage or maybe they will work better in places it's not so hot."