Romain Grosjean says he is a bit surprised both Haas Formula 1 drivers are being dropped at the same time but was told it was necessary for "financial reasons".
Grosjean and team-mate Kevin Magnussen were informed last week that Haas would switch to an all-new line-up in F1 next season.
Team boss Guenther Steiner said Haas has "nothing to lose" with a change and wants to balance "talent and money" in picking its new pairing.
Grosjean revealed on Thursday ahead of the Portuguese Grand Prix that he expected one of him or Magnussen to be dropped but was told by Steiner that Haas needed to let both go.
"Yes, a little bit," he said when asked if he was surprised. "I knew probably one of us would be out at the end of the year. Just because the situation around the world and COVID has made it very hard financially for a lot of companies.
"So I knew one of us would go out and that's why I said to Guenther when he called me, I was expecting one of us. And he says, 'No, for financial reasons I need both of you out'.
"So, fair enough. I fully understand. I know it's been a tough year with COVID and a lot of industries or companies have suffered from it.
"The team is going a different path and I wish them luck and the best for the future."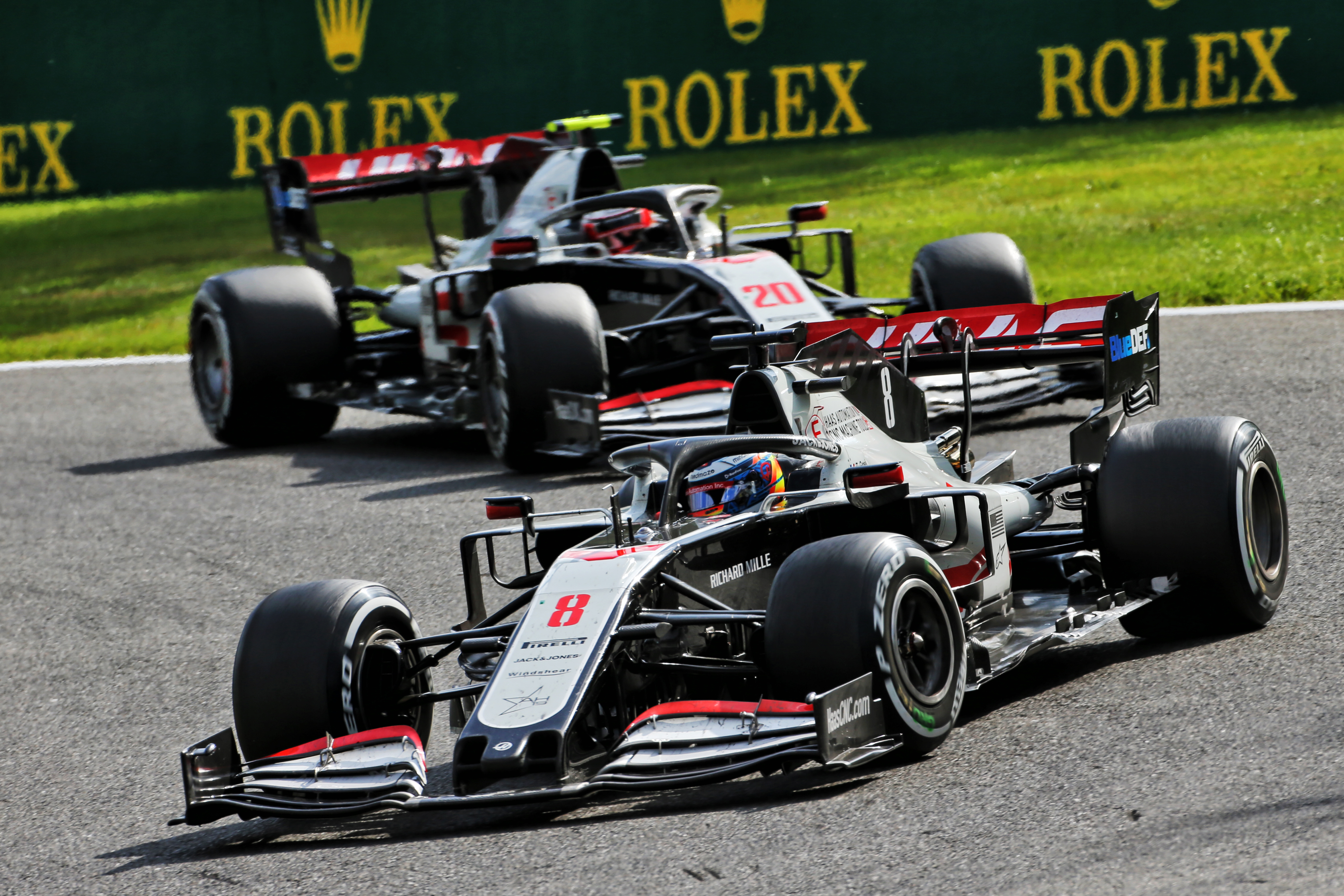 Grosjean was believed to have secured some extra funding for this year to keep his seat, while Magnussen has financial support from Danish fashion company Jack & Jones.
But neither have an attractive enough financial package to command an F1 seat, whereas one of Haas's likely F1 drivers is F2 race winner Nikita Mazepin, whose father Dmitry has significant wealth.
"I can't bring the kind of backing that you need in Formula 1," said Magnussen when both drivers were asked by The Race how Haas's financial needs impacted them.
"I have sponsors and I have partners, but it's not at all big in this world. It's not enough to make it make a difference really for me.
"I'm not gonna speak for the team. I think Guenther and Gene [Haas, team owner] and the team can do that, they can tell you why they did what they did.
"But certainly, I can't bring what a lot of other drivers can bring out there. It is what it is for me."
Listen to "Why Haas has axed Grosjean and Magnussen" on Spreaker.
Grosjean added: "Very similar to Kevin, I've had some partners in my career following me through different teams, but I've never been a pay driver as such and don't want to become one.
"It's just the way it is."
Both drivers need to put together an alternate programme for 2021, with Grosjean all but confirming he will not stay in F1 beyond 2020.
The 34-year-old has previously expressed an interest in Formula E or the World Endurance Championship.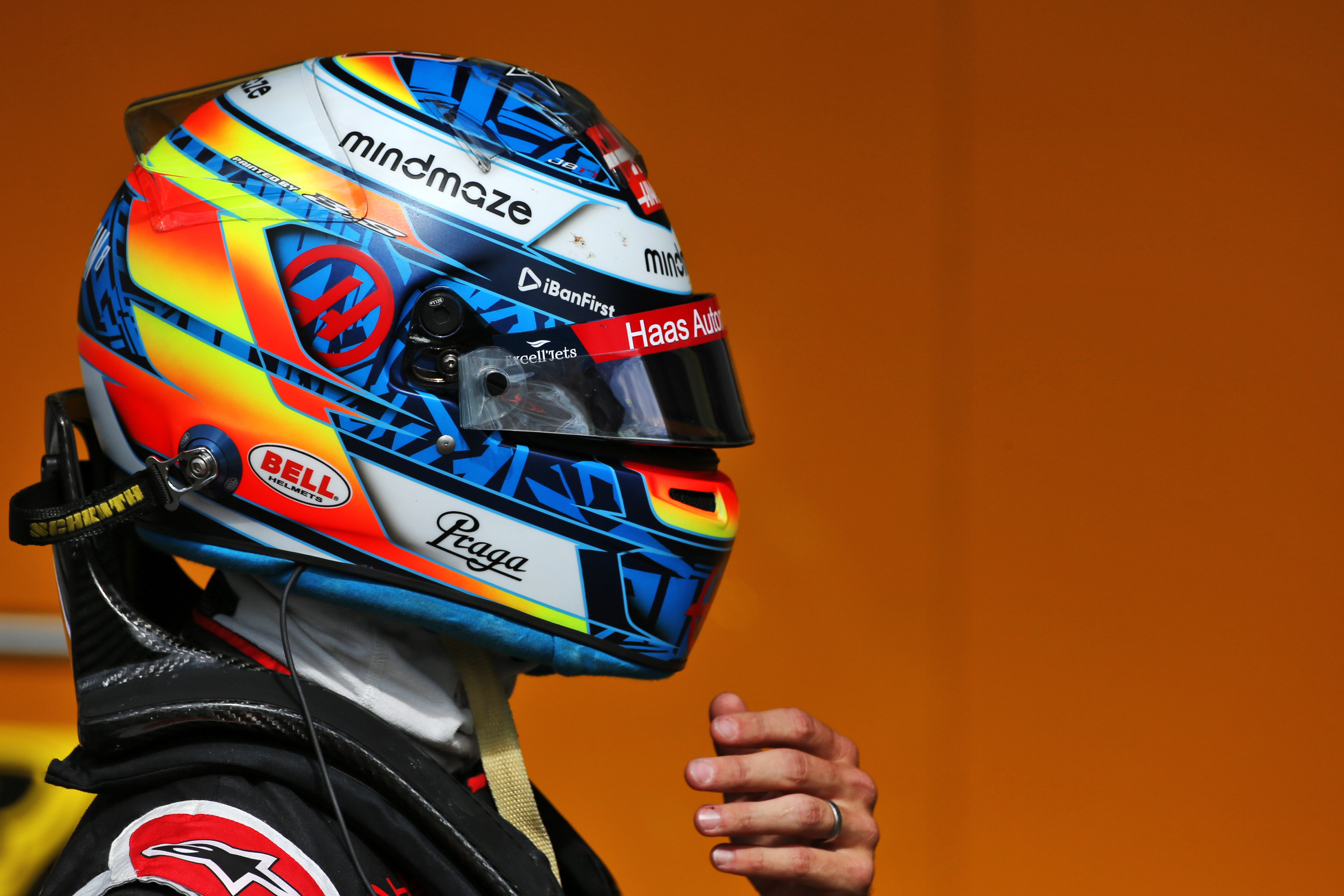 "There are a few discussions and few options that I would love to race," said Grosjean.
"I miss coming into a race weekend thinking I can fight for the win this weekend I can fight for a podium, I need to get the best of myself to get there, rather than just maybe hoping to get out of Q1 and if things happen, score points.
"Outside Formula 1 there are many things, many challenges that are appealing.
"Probably not cars as fast as Formula 1 as nothing is as fast as an F1 car but different challenges and winning – winning is something I really miss, and hopefully I get back to it quite soon."
Magnussen, who is only 28, said he would not give up hope of landing another F1 seat.
He has entertained the prospect of moving to IndyCar but believes that is a difficult goal to achieve for 2021.
"I would say I'm very open at the moment to anything really," said Magnussen. "I feel that I have more to bring in Formula 1. I'm only just 28 years old and still feel that I have more to give in F1, but we'll see.
"There's not a lot of seats left and I really miss winning, I miss the feeling of winning races and that's kind of really something that I've started to think about quite a lot recently, how much I missed that.
"IndyCar has been something that I've been interested in always.
"My dad was an IndyCar driver back in the 90s and I've been to IndyCar races with him as a small child. I just always thought it was super cool and I would love to have a go in that sometime.
"But at the moment I think even outside of F1 the whole motorsport world is hit by the times that we have this year, and it doesn't look easy to get good deals over there.
"So we'll see. I'm not saying no to to it at all, and not saying it's impossible, but it looks slightly difficult."