Formula 1 has always been made up of those that have and those that don't.
Those that have never really give a damn about the others, who are seen as only there to make up the numbers. But with the current situation in F1 it might just be the those that don't teams that actually survive. That's clear from the ongoing discussion about how F1 will keep its finances under control amid the current pandemic.
The those that don't are fighters. They don't have a limitless pot of cash to mine when things get tough, they just have to try as best they can to battle through. That's exactly what they do on the racetrack.
The teams are all trying to keep the pot simmering until the last minute in the hope that something or someone outside of their own control will switch the gas off and sort everything. Well, that's not going to happen. It's time for the big boys that are recognised as the big earners to stand up and be counted.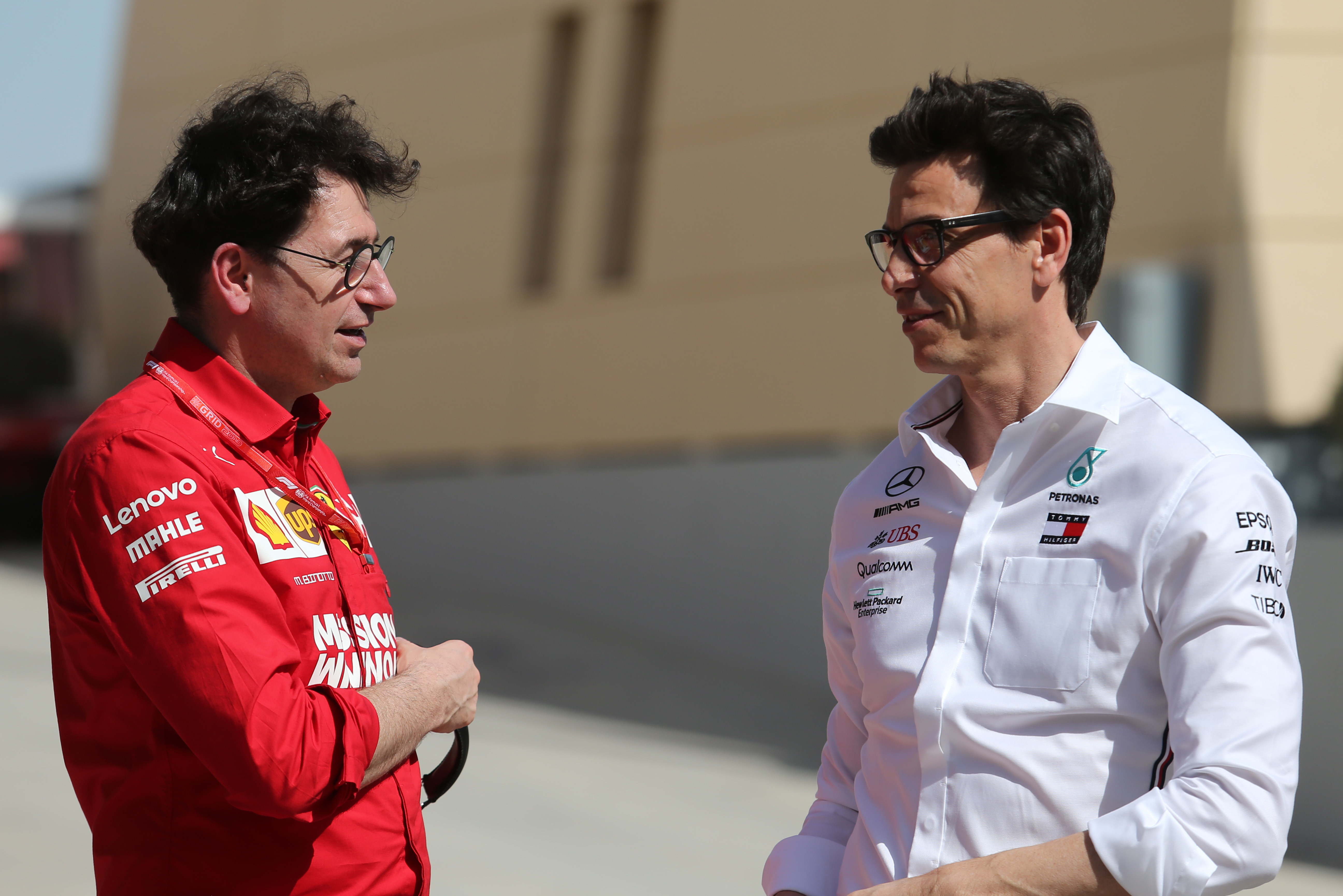 To say that it's about losing the least money is simply to reverse the phrase of what is usually the problem in F1 – decisions are made by those who make the most. For as long as I've been involved in F1, somewhere in the region of 47 years, I've seen many changes but it's never really been different. The bigger, better-financed teams make decisions that bury the smaller teams fighting for survival.
Over the years, it has only got worse. As mechanics in the 1970s and even the '80s we would help each other out. I remember at the Nurburgring helping Lotus change the engine on one of its cars when I was at Brabham and, at Watkins Glen, helping the March crew repair Vittoria Brambilla's car after one of his many shunts.
Move that on to the 1990s and it was a very different story and everything became cloak and dagger. That was when a big four really started to emerge and the rest were just teams at the other end of the pitlane. But if you were a fighter and showed some grit and determination, Bernie Ecclestone would be there and on your side.
He loved to see the underdog kick the asses of the big boys and on many occasions Eddie Jordan would be on the phone to him for the odd financial bailout. But most importantly for us and any small team, is that at the time he would say 'yes' or 'no' so you immediately knew where you stood. I'm sure that teams that have worked with Bernie in the past are now wishing he was still captaining the ship.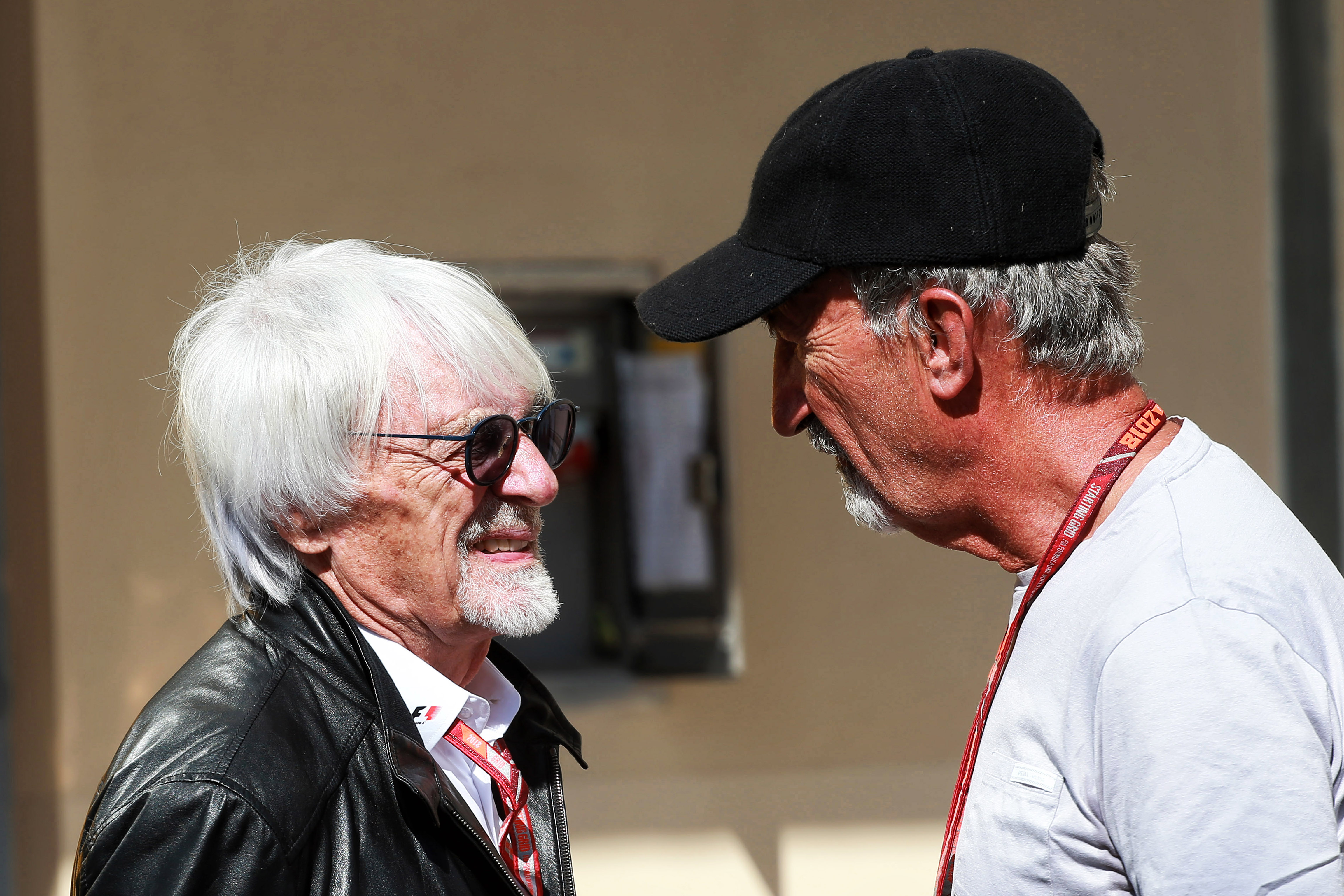 Anyway, as is the norm with F1 there have been many hours of video conference meetings lately without any real decisions being made. Yes, the coronavirus situation is ongoing and evolving so nobody knows when things might get easier, but on the way you need to have a clear plan and then not be too stubborn to change it as things progress.
One of the first decisions would be a proposed race schedule. You don't have to name the locations, just assemble a schedule that is achievable and talk to the circuits to see what's possible. Then you can adjust the venues based on the other factors that are out of F1's hands.
This would be shaped by the weekends left in the year. Let's say it's possible to start the season at the beginning of July – this would mean there are roughly 26 weekends before Christmas.
If we had a race event every two weeks, that only allows 13 races when F1 wants to ideally get a 18-20 race championship in. To reduce the stress on everyone, they should all be two-day weekends but fitting in that many also means a couple of double-headers – or better still in my opinion – a few weekends with two races at the same circuit.
This would reduce travelling and set-up time so there could be a one hour qualifying and a race on the Saturday and a one hour qualifying and a race on the Sunday, but both being completely separate events.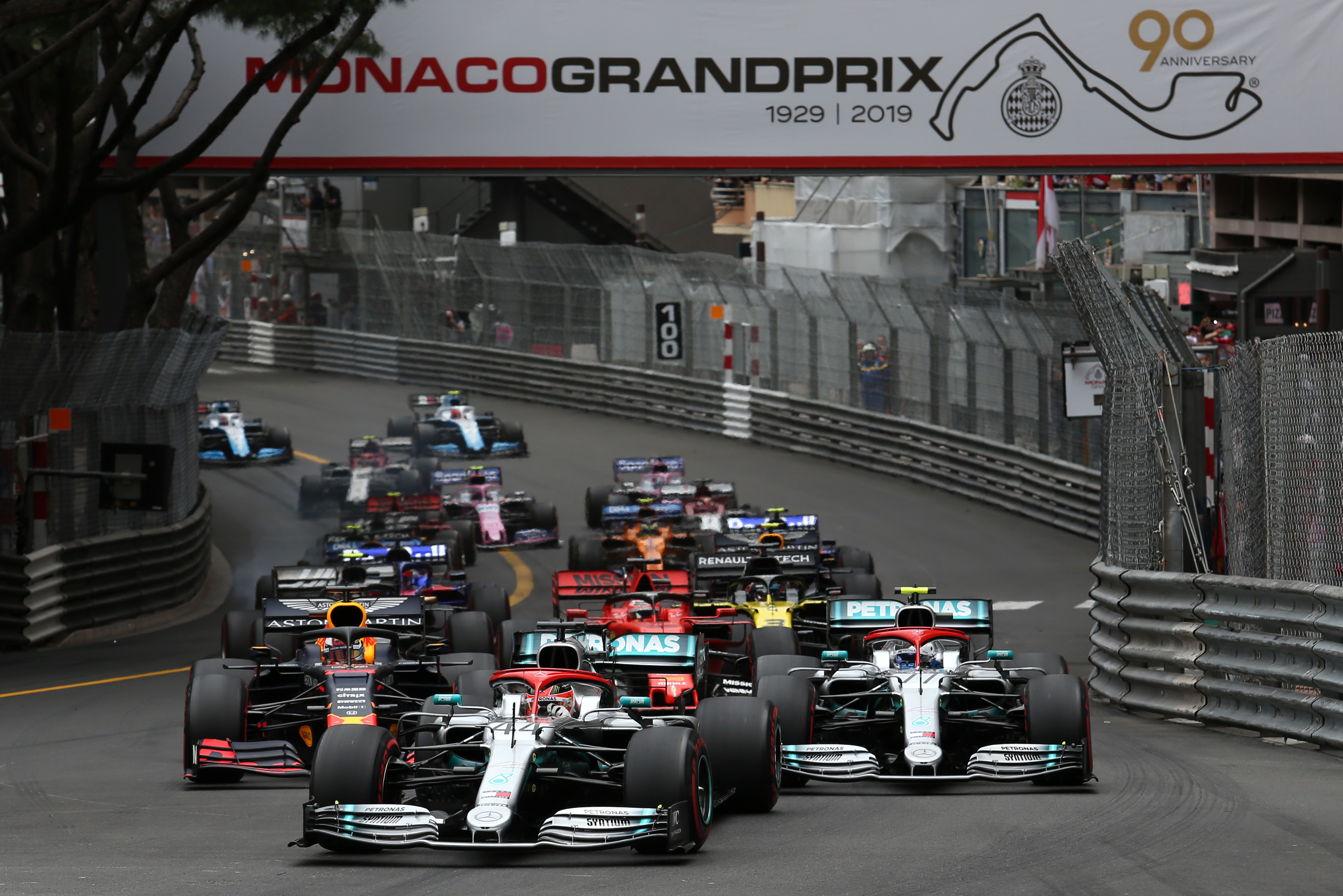 To keep each weekend's mileage under control, each race could be shortened. Now, other than Monaco, they are just over 300km (186 miles) but Monaco is still a race and it is around 260km (162 miles) so it's already not the same for all of them. After the mid-part of the race, not so much happens so take away from there as the start and the end is where most of the excitement comes from.
Trying to reconcile gigantic, huge budget teams and smaller ones will always be fundamentally difficult. But it's time for the big boys to help the smaller teams both to survive and be more competitive. When this all gets up and running again we don't just want more of the same, we want a more level playing field with closer racing and the odd chance of an underdog standing on the top step of a podium somewhere.
The last time that happened was when Pastor Maldonado won at Barcelona for Williams in 2012. Since then, it has more or less been known before the race which teams at least will be on the podium.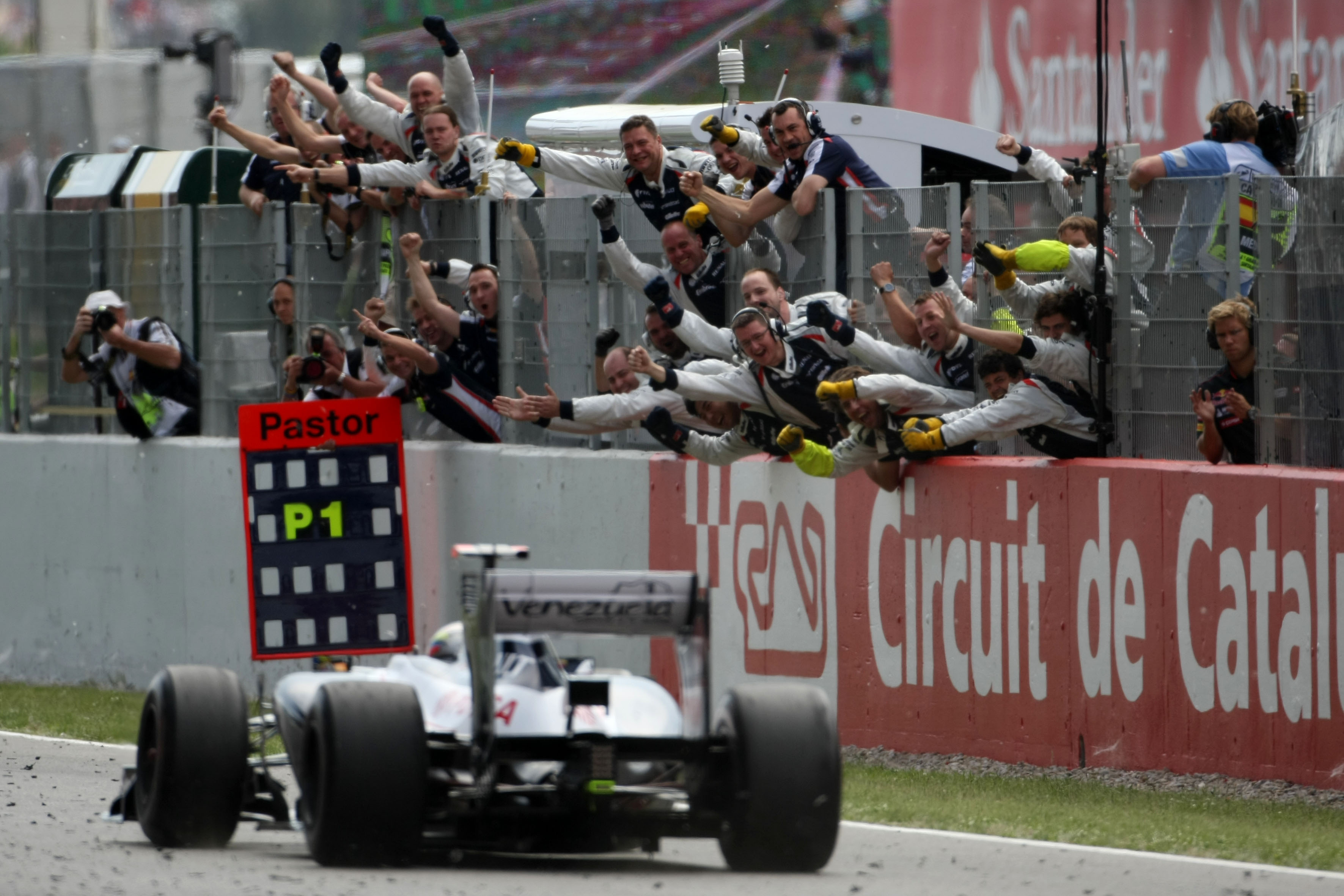 A two-tier budget cap, which has been suggested, will simply put a bigger divide between those that have and those that don't and it won't make it any easier for the smaller teams to be successful or even to find sponsors.
The sponsor would rather have a small slice of the team that has the biggest motorhome in the paddock that a large slice of the team that is doing its PR out of the back of a truck. They want to impress their guests and show them how successful they are, so a one-minute hello from Lewis Hamilton on the third floor of the Mercedes motorhome is a thousand times more value than a good Irish breakfast together with George Russell.
Making something like the two-tier budget cap work is also never easy. How much do you allow for transfer of technology? The Ferrari/Haas model is very different from the Mercedes/Williams model. So if there is a basis for a two-tier budget cap then examples of those two as a comparison would be the first step. But as I explained in a recent episode of my podcast, I'd go a different way.
I don't think the time is right for customer cars. To a certain extent, technology transfer between teams would be a reasonable idea but not a full customer car. The teams need to keep their own identity and this is represented by each one's product.
Also, at this troubled time the staff need to be considered as a priority. Most of them have families and mortgages etc so short term thinking that will destroy the lives of many should not be considered an option. But I'm all for a wage reduction for the big earners and that would go a long way to paying the lower tier within any team.
Just as an example, if Hamilton, Valtteri Bottas and the three big earners in Mercedes earn, between them, £70million – and I'm sure it's not that far away – and they took a 10% pay cut that equals £7m. For the employees on the shop floor that earn £30,000, which is a decent wage for a lot of people, that pays for 233 of those staff who really need that money.
Initially, the cost cap was brought in at $175m. As I said at the time that sort of a budget for more than half of the teams would be a dream. Now, it has been reduced to $150m. Great, it's certainly better than before, but still it plays into the big budget teams as it doesn't cover the drivers or the top three earners' salaries or the commercial department or the big glossy motorhomes that most teams have.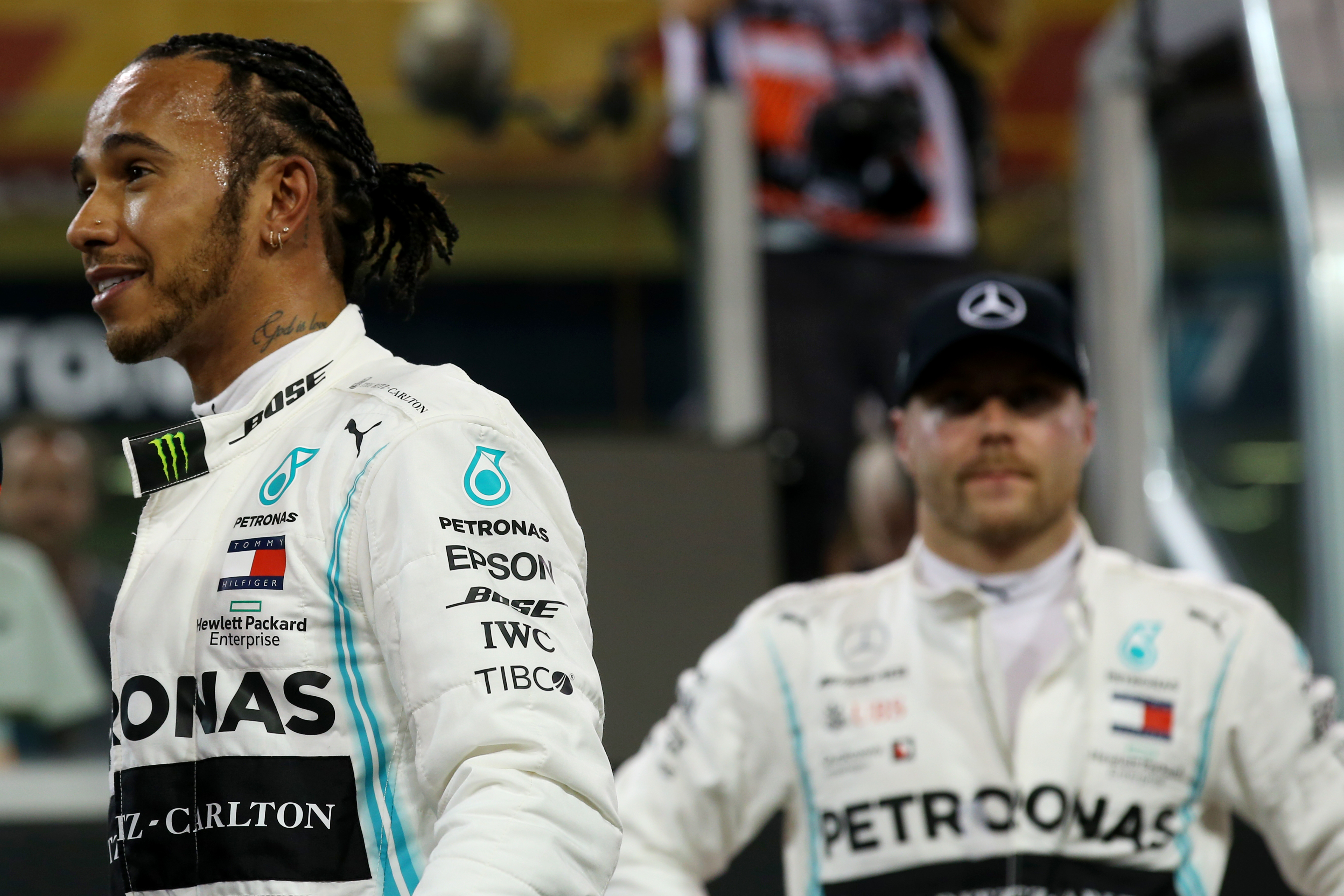 With a budget cap not covering these extra costs it simply means that the big boys with extra cash to spend will just be in a position to pay whatever the best drivers want. The same for the top three earners, who incidentally are the people in each team that will be making these decisions so why would they want to buy into my thinking? They will have the biggest and glitzy motorhomes to impress their sponsors so all of this just makes the smaller less well funded teams look more of an also-ran.
My way would be to simply leave it at something like $175m or even a little bit more but that it has to cover 100% of a team's spend. As with any budget cap, it's very difficult to police but much more of a level playing field.
If Mercedes wants to go off and pay $50m for Hamilton, that's the team's choice – it has only $125m to spend on the rest and that would include the second driver, the top three earners and the motorhome. So the decision on what you spend cash on is in the team's hands. It would also lead to us seeing some young, cheaper drivers like Russell getting a chance in a bigger team.
To get the teams with various different structures and finances to be more equal, I would push for more control over each team's aerodynamic research.
If we were to say that the limitation on windtunnel and CFD usage that is currently in place is the maximum allowed, let's call that AERO100%. Then we would need to create a formula including manpower, and constructors' championship points. To create the framework, I will use rounded-up estimates of relevant staff levels for each team.
| | | | | | |
| --- | --- | --- | --- | --- | --- |
| | Team | Manpower | Points | Total | Aero % |
| 1 | Mercedes | 1000 | 739 | 1739 | 29% |
| 2 | Ferrari | 1000 | 504 | 1504 | 33% |
| 3 | Red Bull | 850 | 417 | 1267 | 39% |
| 4 | McLaren | 750 | 145 | 895 | 56% |
| 5 | Renault | 650 | 91 | 741 | 67% |
| 6 | AlphaTauri | 350 | 85 | 435 | 100.15% |
| 7 | Racing Point | 450 | 73 | 523 | 95% |
| 8 | Alfa Romeo | 400 | 57 | 457 | 100.09% |
| 9 | Haas+Dallara | 400 | 28 | 428 | 85% |
| 10 | Williams | 500 | 1 | 501 | 100% |
It's a fairly basic formula – just manpower plus points with the team in 10th allowed 100% of the aero limitation and can go up to the maximum possible aero work. You can see both AlphaTauri and Alfa Romeo get more than 100%. This could be left, or adjusted so that the worst performance by manpower ratio a team has is set to the maximum. F1 can come up with a more advanced version of this, probably one so complicated that no one really understands it.
What it also does in the background is mean – that if we look at the 2019 championship as an example – it would have been in Mercedes' interests to give Williams a helping hand.
If Williams had scored more points relative to Mercedes, then Mercedes would have more aero research percentage and if it overtook Haas then it would have been down to Ferrari to assist Haas. Perhaps this formula would encourage the big squads to give the smaller teams a helping hand when they most need it?
No matter what stipulations for budget or development are put in place, you will always have the big three or the big four. I think we still need to keep this as there has always got to be a carrot up ahead that you are trying to catch – it's what keeps everyone fighting for success.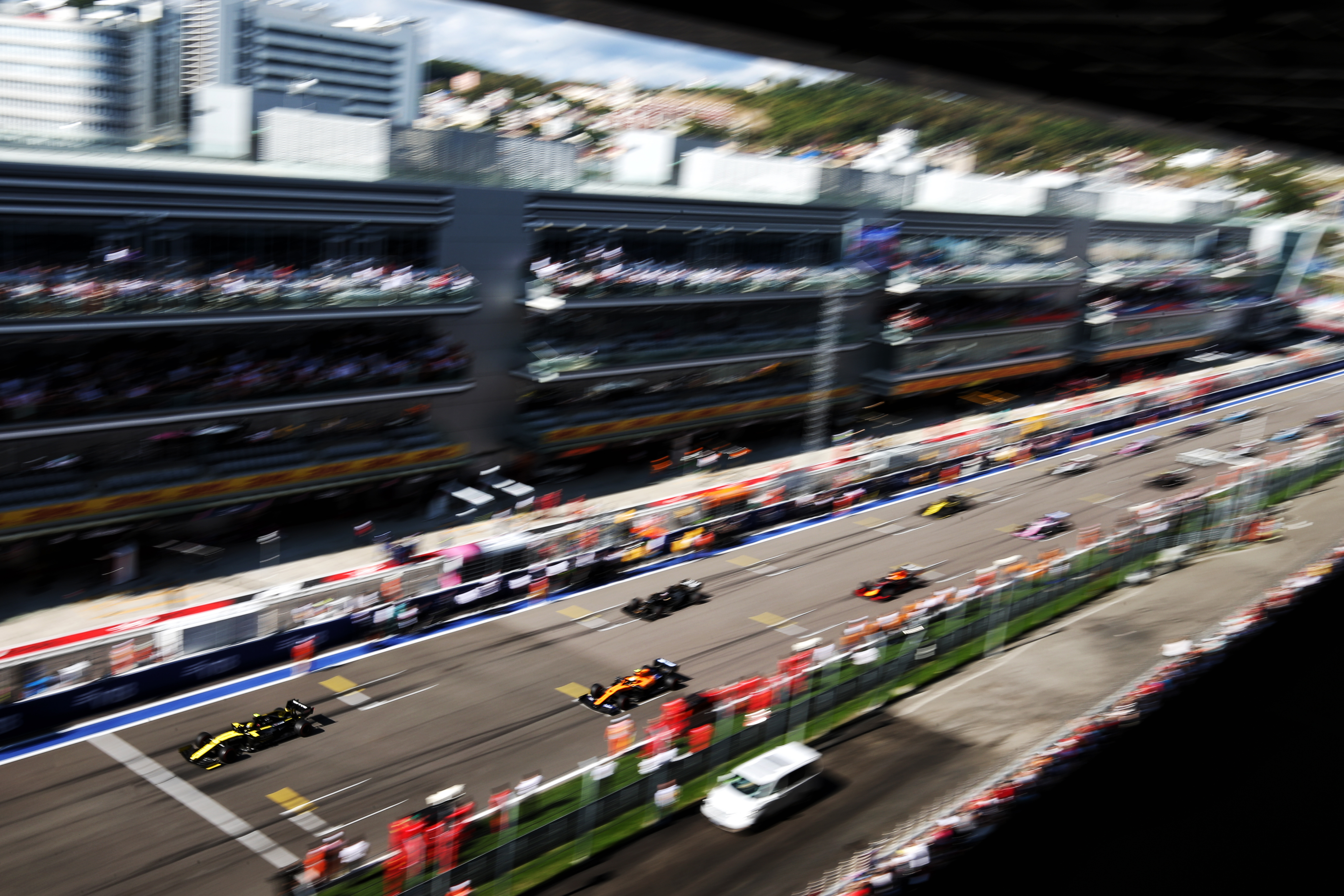 But on the way, F1 needs to bring in controls that just might close the field up that little bit. That will never be achieved with technical regulation changes as the changes will be the same for everyone and, on the way, cost many millions of extra dollars for everyone, and money is going to be in short supply for the next couple of years at least.
So other than a small team having a eureka moment that gives them an advantage that at most might last for a season, a rebalancing of the field will need to be achieved in the sporting regulations.
People keep saying that most sports will never be the same again. What I would say is that most sports should not be allowed to be the same again.
No matter what the series is – F1, Premier League football, cricket or tennis, the time is right for all to think again and really focus on what made them what they were in recent years – that was only big pay channel TV rights. On the way they all lost sight of the enthusiasts and the spectators.
Now is the opportunity to right those many years of wrongs and have a very good reason for doing it. For those that can do something about all this: don't put your head in the sand any longer, otherwise when you do eventually emerge the sport you all earn a very good living from might just not be there anymore.