Ferrari has found "no serious damage" to Charles Leclerc's gearbox and he will therefore start the race from pole position – unless any problem is detected this morning – but that doesn't mean there's no risk involved.
Gearboxes are one of the most fragile things around Monaco. Leclerc had a problem with his on Thursday in first practice and his clout with the barrier at the end of qualifying won't have done much good to anything around the rear of his car.
Not all, but most, of these current gearboxes are made up of an aluminium housing that holds the gearbox assembly, gears, bearings, gear change system.
At the end of it all is the differential that connects the driveshafts to the rear axles and, in turn, the wheels. All of this will be covered with a carbonfibre housing that carries the rear suspension wishbones and rear crash structure.
Leclerc's impact exiting the Swimming Pool – hitting the right-hand front wheel very hard and the right-hand rear wheel not quite as hard, but still suffering a significant impact – won't have done any of that assembly any good.
It should be easy enough to inspect the carbon housing and the team will be able to check it ultrasonically to ensure there is no delamination around any of the suspension pick-ups. If they are OK and the fastenings to the back of the engine are OK, then that part should be good to go.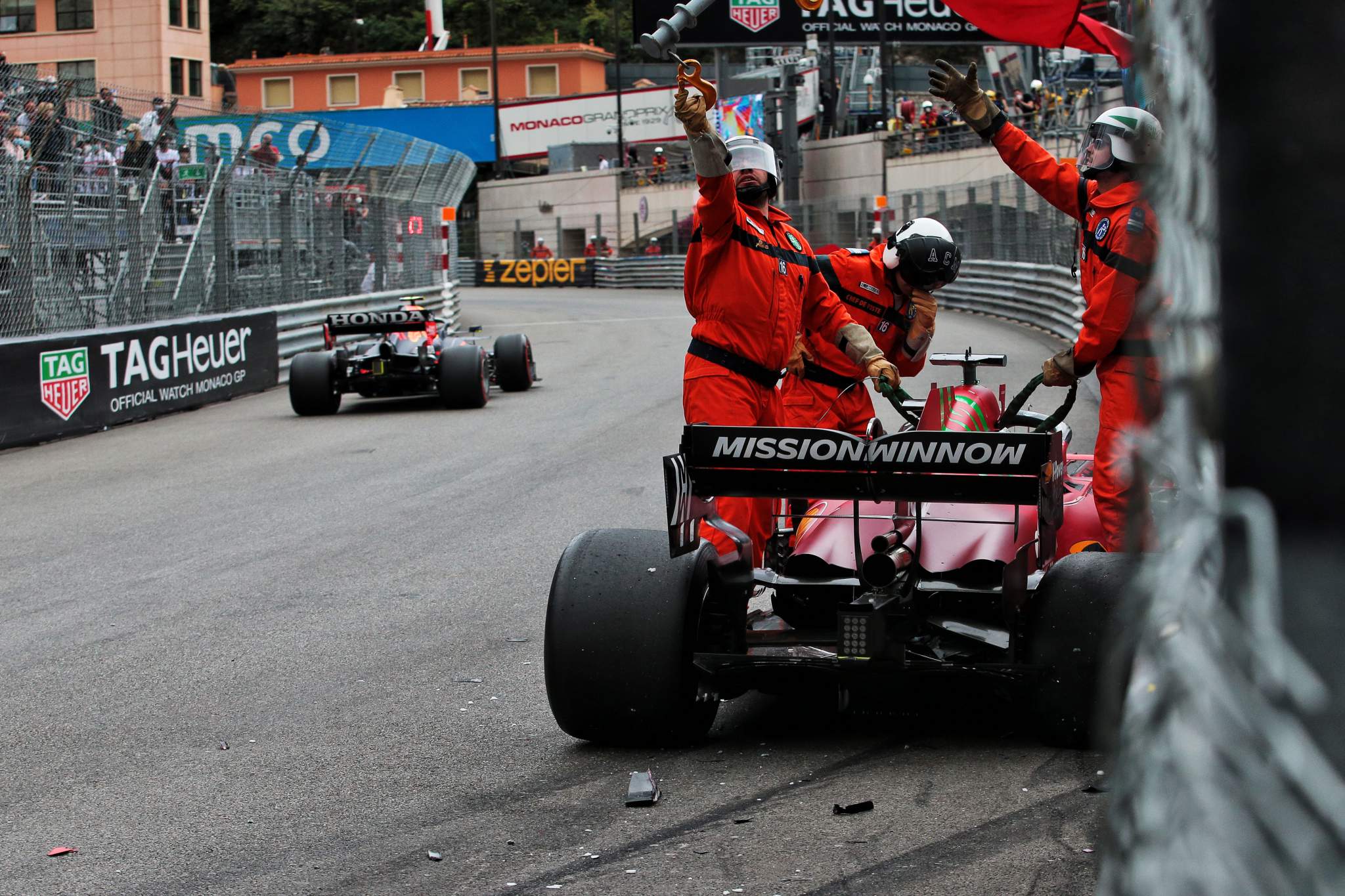 The biggest problem is that if you hit the rear wheel flat to the barrier it can push the driveshaft into the gearbox and, in turn, damage the differential and the bearing assembly that supports the differential. The differential is part of the gearbox, so if it has any problems then it would mean a change and therefore a penalty.
From what I saw, it looked like he went in the barrier front first so the rear also went in at an angle and pushed it rearward, so that means not as big a lateral impact onto the driveshaft as it could have been.
It's always difficult to inspect everything 100%, but I'm sure the Ferrari people have burned the midnight oil and it wouldn't surprise me if they broke the curfew in doing so given what is at stake.
They will do their best. However, with no morning warm-up on race day there will still be a few crossed fingers when it comes to heading out for the warm-up laps to the grid.
During those reconnaissance laps they will be looking very closely for any anomalous data that could reveal a problem. If there is an issue it will probably be in the differential area and if different settings don't rectify the problem then it will be game over.