In the latest edition of The Gary Anderson F1 Show, the former Jaguar and Jordan technical director was asked about ways to improve Formula 1 to make it "as exciting" as MotoGP. This is an adapted version of his answer.
The Gary Anderson F1 Show podcast is released every week, available free to download from all good podcast suppliers.
Listen to "McLaren, Jordan and Verstappen – Gary answers your questions" on Spreaker.
There really aren't any big-ticket items that would dramatically improve the racing on their own and make it the same as MotoGP. MotoGP bikes are all about rider confidence, they're a lot smaller and while they do race on some of the same tracks as F1 cars, an F1 car is two metres wide and a MotoGP bike is just over 60cm wide.
This means the tracks suddenly open up and get a lot bigger. But if you see a MotoGP race that's got, all things being equal, a few different riders and a few different bike manufacturers at fairly equal performance, then overtaking isn't such a simple thing. It doesn't just happen.
You need such a big difference of performance between two vehicles, with a MotoGP bike or a racing car, to make overtaking possible. Changing rules to remove downforce and stipulating ride heights doesn't really change the characteristics of racing, because if you've got two cars or four cars racing each other and they are running to the same rules, they will likely be the same performance level.
And given the level of the drivers, the majority of which are very good, why should one car pass another? It's about the variables. In the past we've had Michelin tyres versus Bridgestone tyres, so we've had differences there in how the tyre reacted over a stint distance. We've had pitstops with different strategies for fuel. We have had situations that have made the racing better, but at the moment I don't think there is an easy solution to it. The problem is, everything is the same for everyone and that's what we need to change.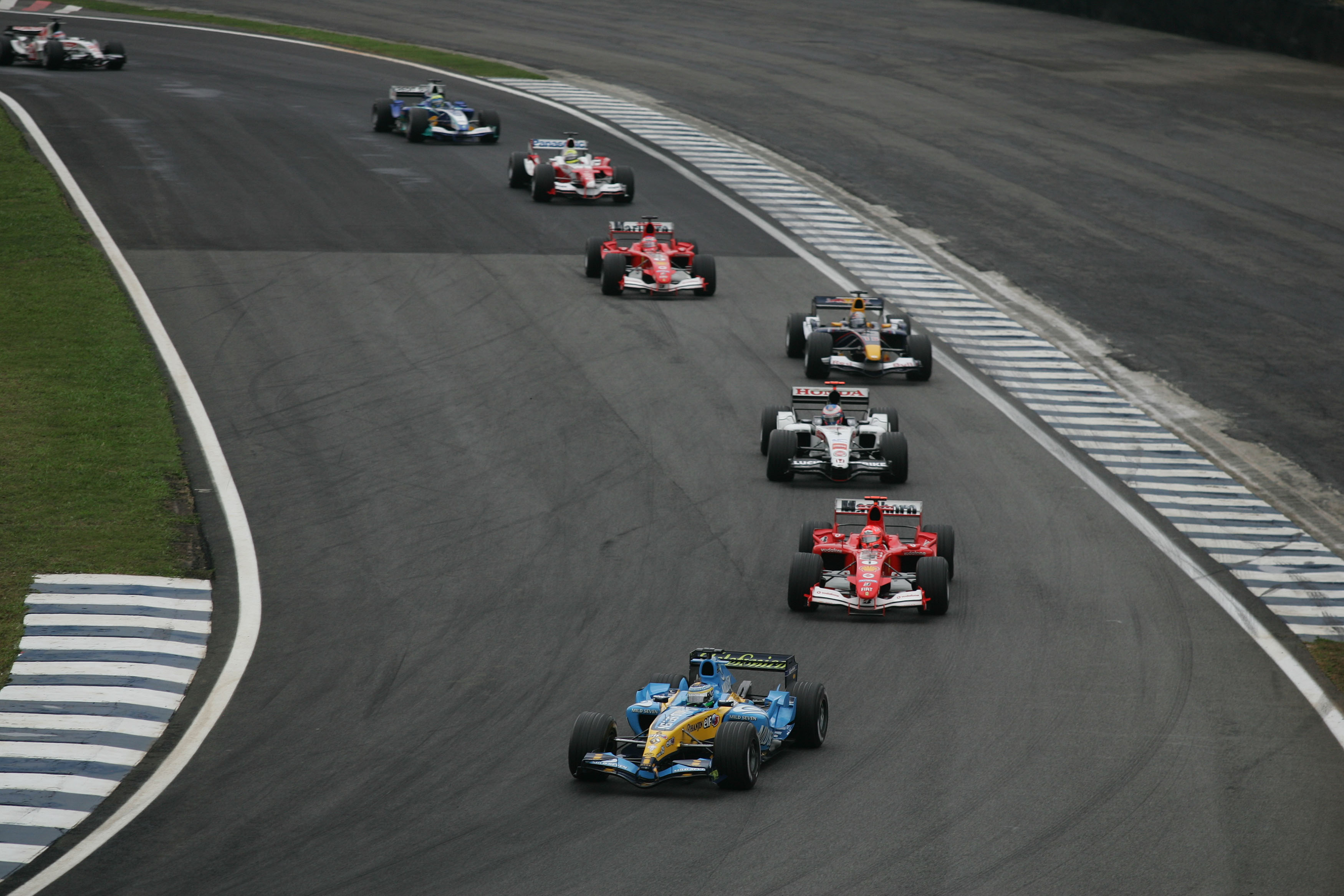 One of the things I would do is try to get the drivers to be more responsible for the set-up for their car. At the moment, they're all too good because of the simulations and the work the engineers do. Everybody gets to a level where the car is about as good as it could be on a given weekend.
You need the car to not be as good as it could be on a given weekend, and that needs to be a step backwards to allow the drivers to have more responsibility in getting the car where they want it to be. You can achieve that by simply cutting back on the data that the team has to use for the simulation to optimise the set-up.
So you could just have safety channels – say six channels that you can log and see for safety, and reliability, say tyre pressures, oil pressure and temperature, water temperature and brake temperature – but no performance channels whatsoever. You can log it all over the weekend and you don't have access to it until the Sunday night post-race. So you have to stand on your own two feet and work out what to do with the car set-up without that data during the weekend.
This is the sort of thing that can be done overnight without any real cost to anyone. Although everyone will shout and scream, in the end the driver and engineer that gets the best out of there car over a given weekend will be a more complete driver-and-engineer combination than we currently see.
The comparison to MotoGP is difficult because bikes are all about confidence, so if you get a bike that suits you it's possible to challenge other riders. But a racing car gives you that false sense of security because, if you make a mistake, you won't be doing 100mph down a road on a 3mm bit of leather!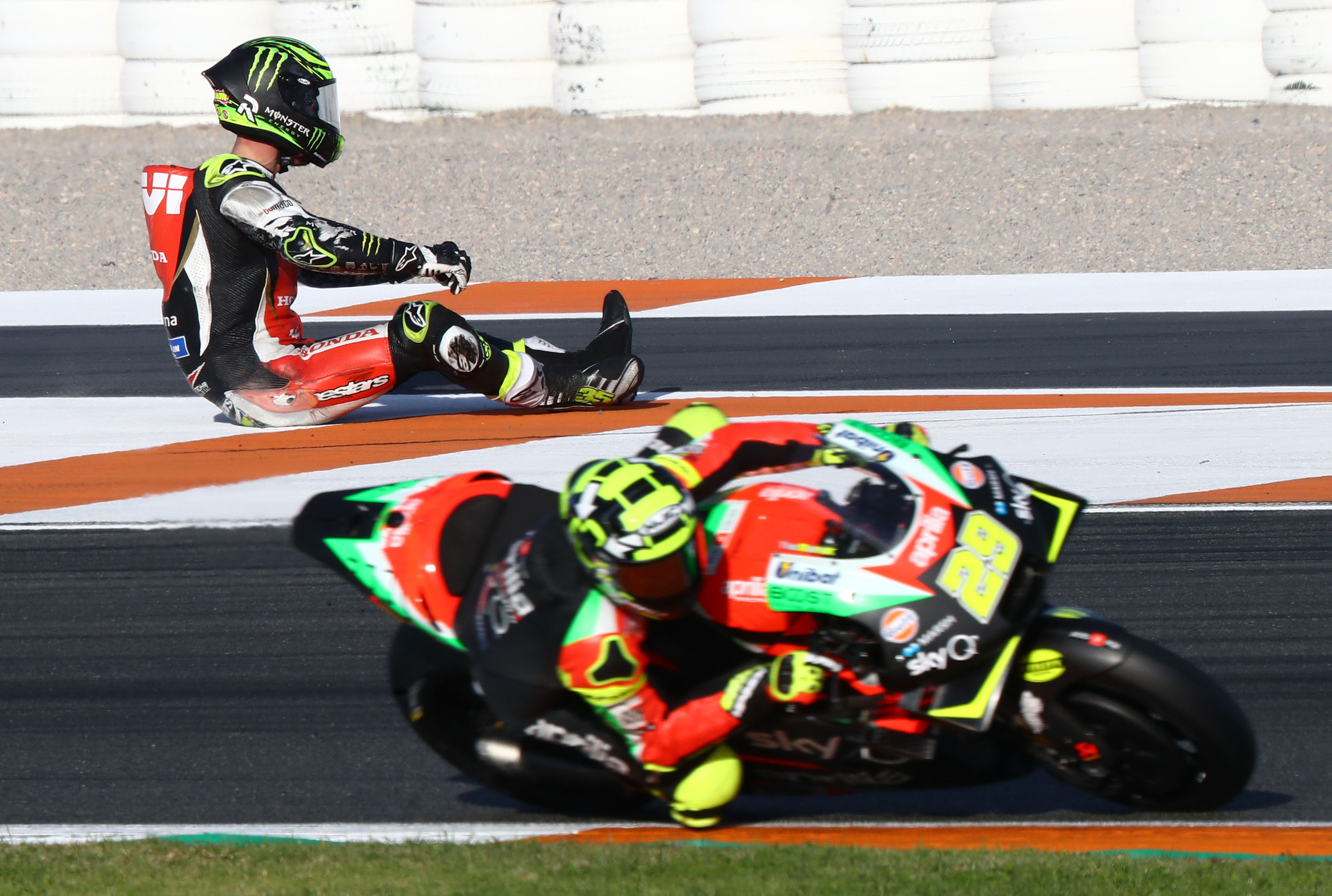 This means you can muscle the racing car and make mistakes, but not pay a huge price for it. On a bike you do pay a price. And the recovery on a bike is also a lot different. If you go a little bit wide into a corner onto the marbles, and you can't slow it down anymore because you only have a tyre contact patch the size of a postage stamp connecting you to the ground, if you can't slow it down, you can't get back on the throttle so getting the loss back is very difficult.
In a racing car it's very, very different. If you go into the marbles you can still brake hard, get the car stopped, turn it. And it just accelerates so fast because of the size of the tyre contact patch size that another car that's actually done the corner well just can't catch you because you recover so fast.
There are areas in the rules I'd like to police, but I don't think making a massive change on everything would really make the racing better because a lot of the cars will still be of more ones equal performance.
Getting rid of aerodynamics, or reducing aerodynamics pragmatically, will change things quite a lot. But even so, there are Formula Ford races I've seen where there's no aerodynamics and you still get a procession.
It needs to be thought about very, very carefully before you start changing things, because that's what wastes a lot of money. Changing things for the sake of it is not positive.