Aston Martin arrived at the Spanish Grand Prix with a new front wing assembly that ran for the first time during the Friday Formula 1 free practice sessions.
It's quite a different package but is designed to suit the downforce requirements for the Barcelona track.
This is a track that has always been very dependent on high-speed downforce, although as the experiments some teams did with rear wing levels on Friday show, there can also be an element of compromise depending on the efficiency of your aero.
The old specification served Aston Martin well in Monaco, but this is a team with high ambitions and no interest in resting on its laurels.
All four elements are different. The most forward element's main change is a longer chord length, especially where it joins the endplates. From there on in, it has a less aggressive camber across all three of the other flaps, ending with a more uniform trailing edge trim on the rearmost flap.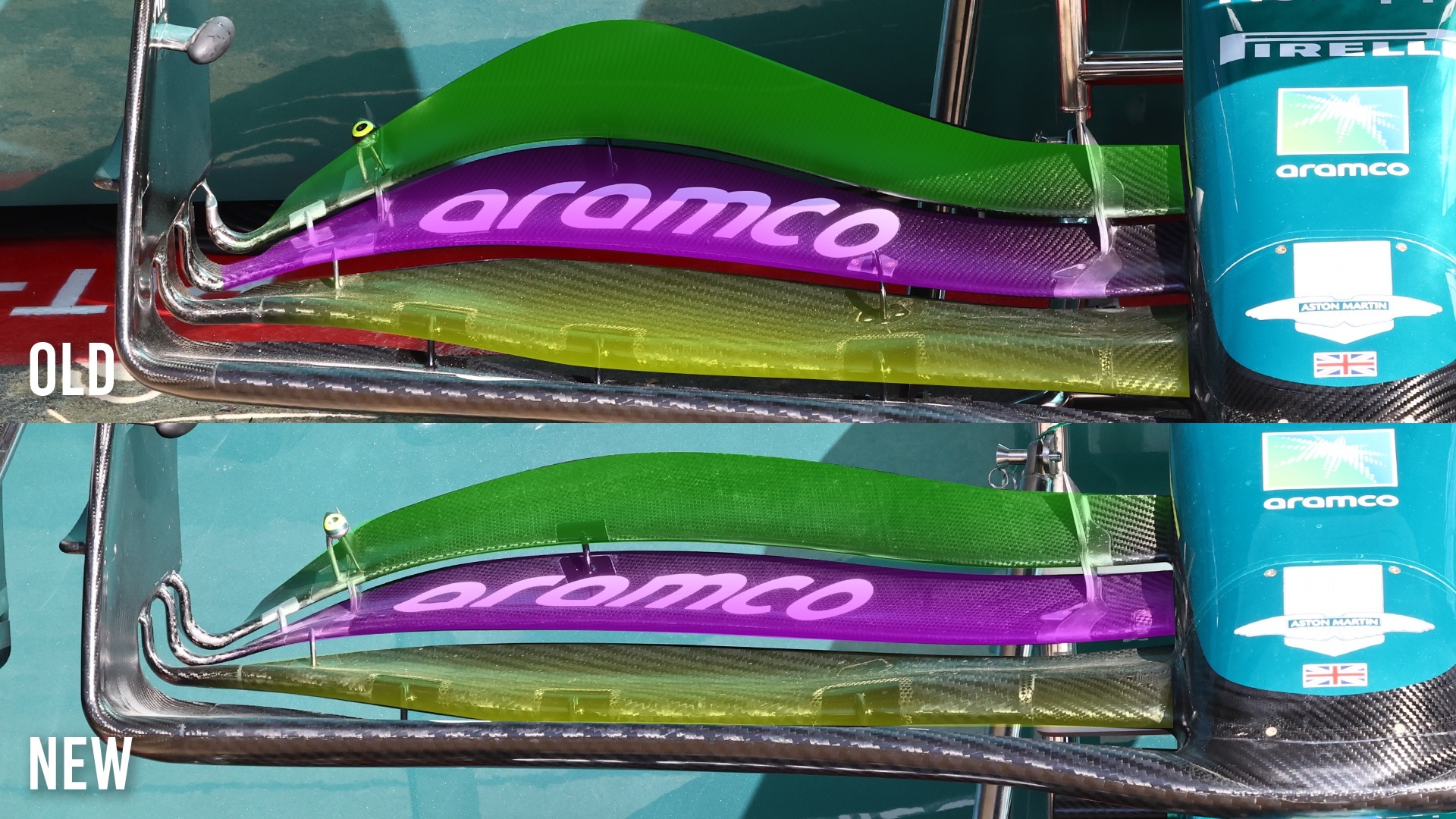 This change will produce a more evenly loaded wing assembly across its span and with that the trailing edge wake formation will be more uniform. In turn, this will be more sympathetic to the aerodynamic surfaces further downstream.
This new wing element sizing also gives Aston Martin the opportunity to reposition the vertical slot gaps where they run from the ends of the wing elements upwards into the endplates.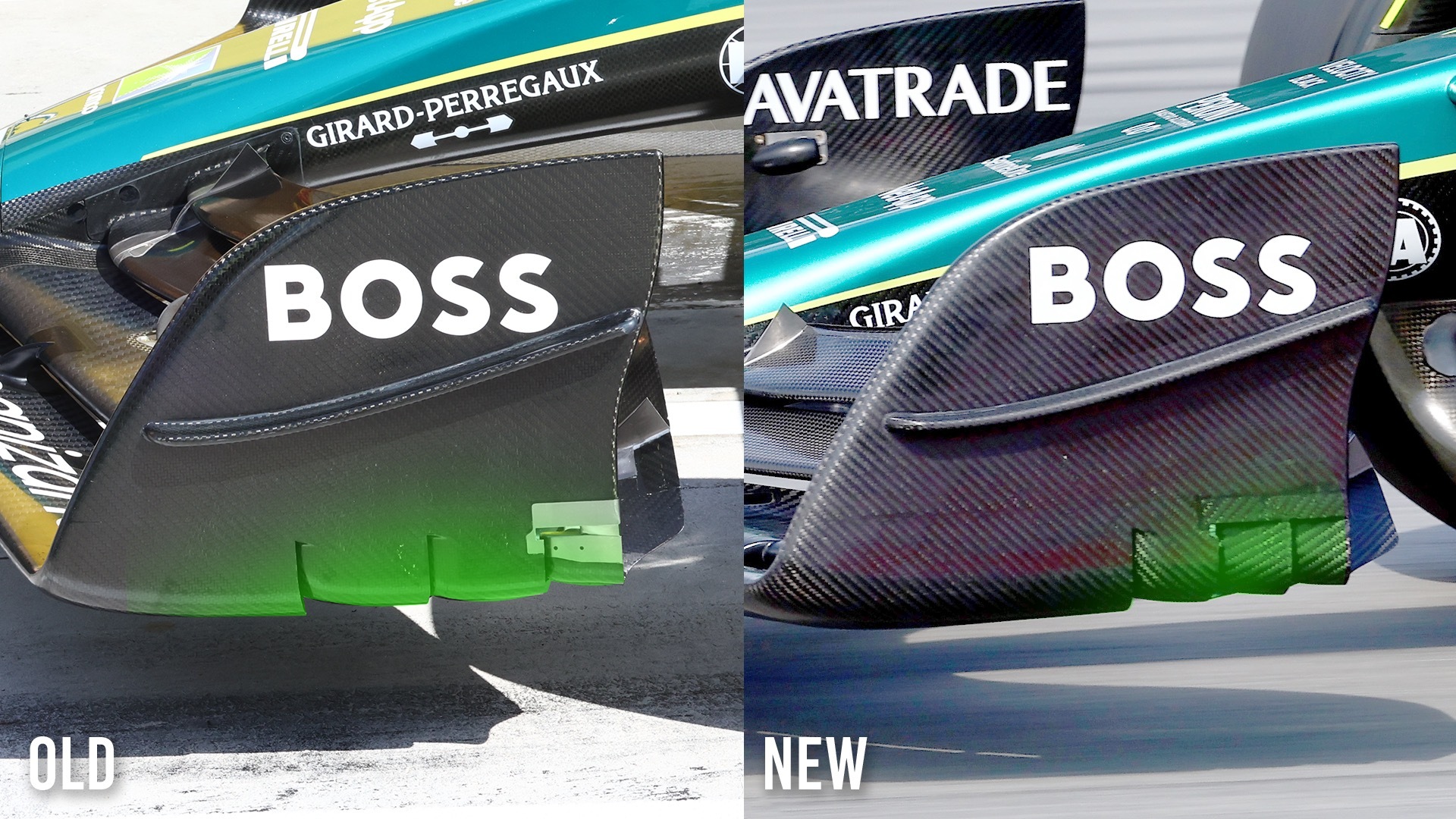 They are now much further rearward, which means that their performance will be influenced by the front tyre squirt.
Tyre squirt is the airflow that gets displaced when the tyre rotates onto the track surface. Both working together will generate more outwash, which means the leading edge of the underfloor will get less turbulent airflow.