Yuki Tsunoda completed a two-day test at Imola this week as AlphaTauri boosted his programme in the build-up to his first season in Formula 1.
Tsunoda steps up to F1, after a highly impressive rookie Formula 2 campaign, with great expectations from his backers Red Bull and Honda.
"I know the next step in my motorsport career won't be easy, but I can't wait," he said this week.
These are the main areas that will determine how tough the step will be, and how successful Tsunoda in his quest to "push myself to succeed".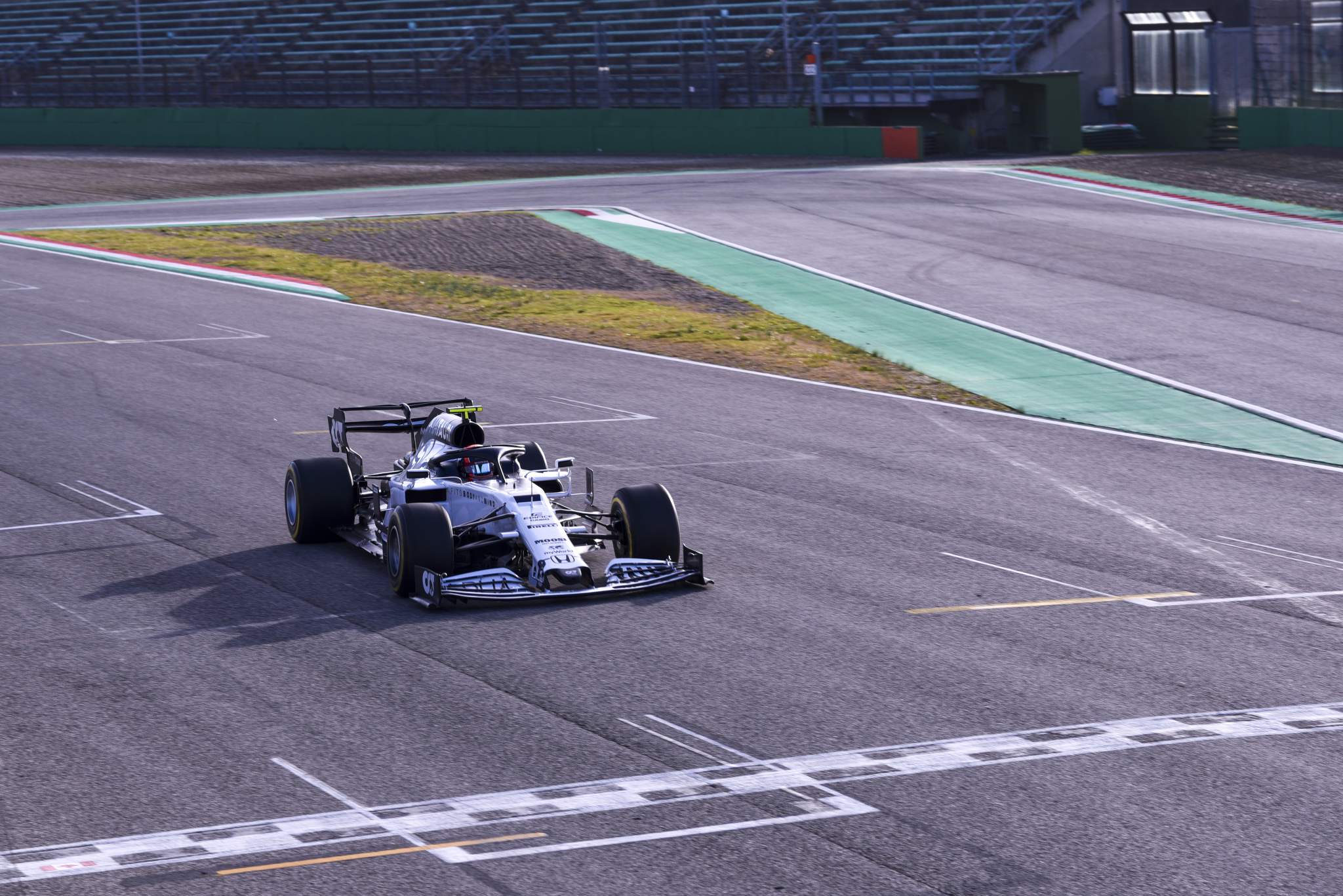 THE EXPERIENCE HE LACKS
The reason for Tsunoda hitting the track in Italy this week in a 2019 car is his lack of F1 testing mileage and the shorter-than-usual official pre-season test.
If AlphaTauri splits its 2021 pre-season test days evenly across Tsunoda and Pierre Gasly then Tsunoda will only have one-and-a-half days in the car before the season opener in Bahrain.
To date, the 20-year-old has driven a 2018 Toro Rosso for one day at Imola, participated in the post-season test in AlphaTauri's 2020 car, and now added a couple of days in the 2019 Toro Rosso at Imola (again) this week.
"I will be pushing hard right from the beginning to adapt to the car as much as possible," Tsunoda promised this week and being disciplined with his prep will be an important shortcut.
However, there's only a finite amount that his limited 2018, 2019 and 2020 car mileage will have taught him.
The car, the race-spec tyres, and plenty of the circuits will be new to Tsunoda, and the learning curve is steep.
When Tsunoda was announced, AlphaTauri team boss Franz Tost – who isn't exactly quick to make excuses for Red Bull's proteges – noted: "We cannot forget that Yuki doesn't know China, Monaco, he doesn't know USA, Mexico, Sao Paulo.
"So many tracks are new to him and if you check the field, there are only hundredths of a second between the race positions.
"Of course, this is a disadvantage for a newcomer."
Like any rookie Tsunoda will be doing most of his learning on the job, and his rapid rise through Formula 3 and Formula 2 means he's not exactly been around to pick up as much test mileage as other graduates.
"However, I'm not afraid to make mistakes," he says. "I will of course try and limit them but they are inevitable at the beginning."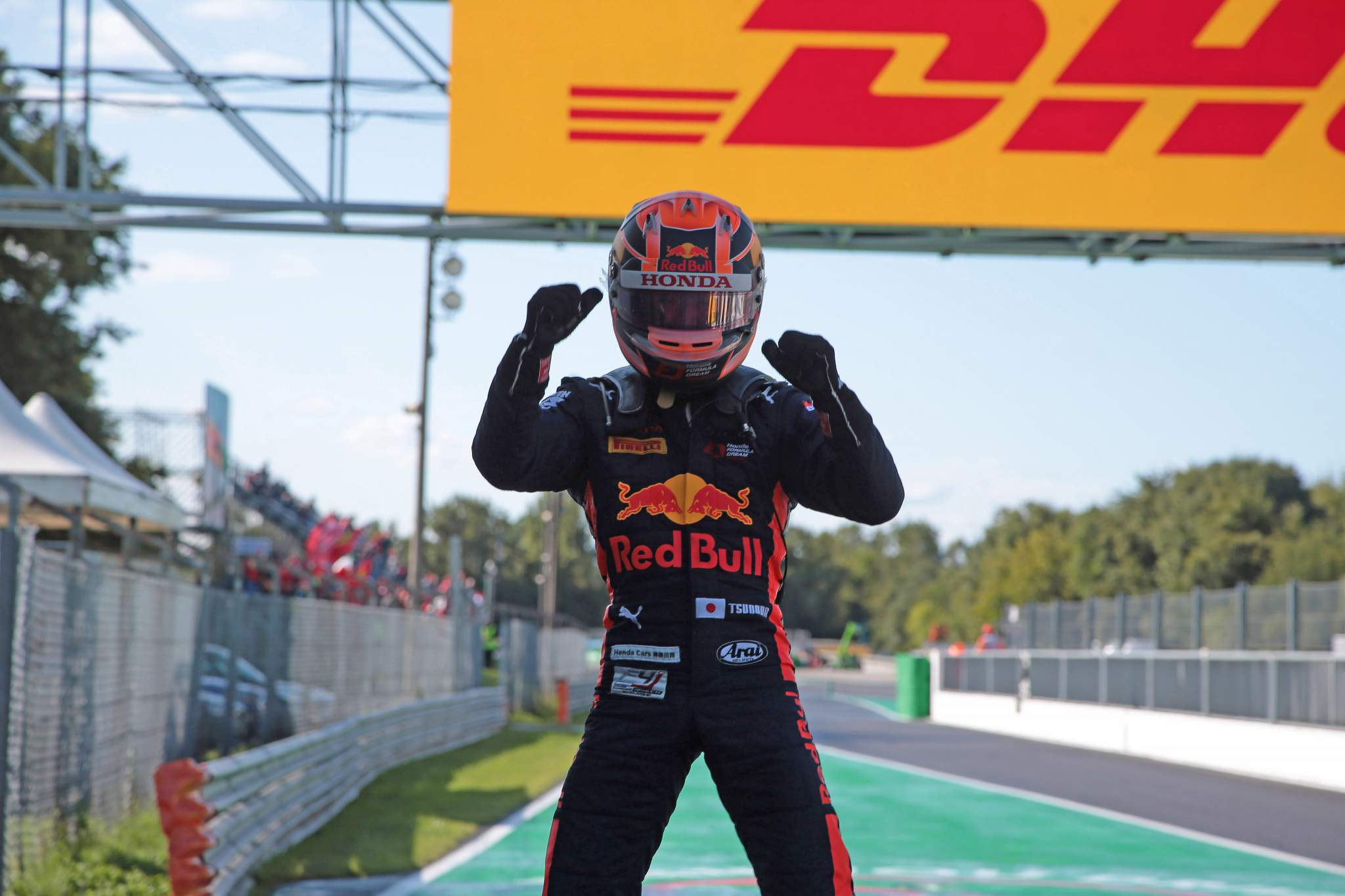 THE PRECEDENT TO ADAPT QUICKLY
Tsunoda says his Monza victory in F3 back in 2019 ranks as his best motorsport memory, and credits it for where he is now.
He lived and raced in Japan until just a couple of years ago, so moving to Europe for the 2019 season – dovetailing the F1-supporting F3 series and Euroformula Open (which uses older, traditional F3 cars) – was a big challenge. Especially as in his main F3 programme he'd be driving for the unfancied Jenzer outfit.
But Red Bull was already massively convinced by this point, with its motorsport advisor Helmut Marko recalling the first time he tested an F3 car in Hungary.
"He immediately convinced us, having fast speed and being super-fast in the turns," says Marko. "We knew he was our man."
Tsunoda also emerged as the underdog star of the 2019 F3 season, culminating in that Monza win. It was enough to earn an immediate step to F2 – in which he won races and eventually only just fell short of the title. It was an incredible two seasons and they bode well for his F1 switch.
"It was decisive how Yuki hit Europe when he came in 2019 for the first time in Formula 3," says Tost.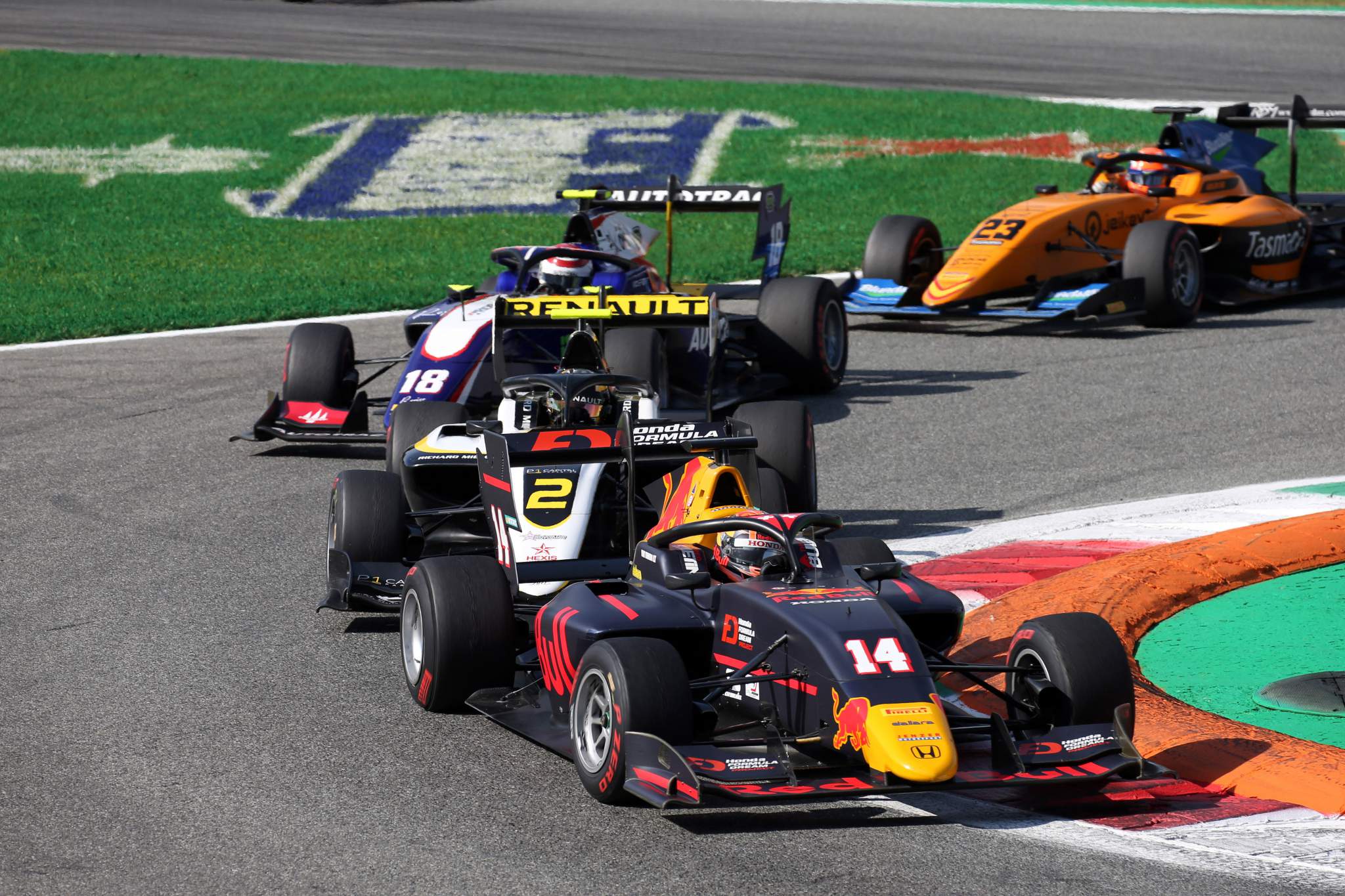 "He never drove Formula 3 before, didn't know the team, racing on new race tracks he didn't know before, but he performed from the very beginning."
It's also important to recognise that Tsunoda has not just been adapting to the professional demands of his rise through the ranks in recent seasons. He's been adapting personally.
Tsunoda has admitted that adjusting to the food and language in Europe was not easy.
He moved to Switzerland where those around him spoke French, moved to a British team for his F2 season and now finds himself in an Italian team in F1. Tsunoda also felt "a little bit stressed" adjusting his diet.
That's a lot to go through given he was still a teenager when he made the move.
"This new way of living made life a bit more difficult, but the team and my trainer helped a lot with that," he says.
"I eventually adapted and I'm happy where I am now."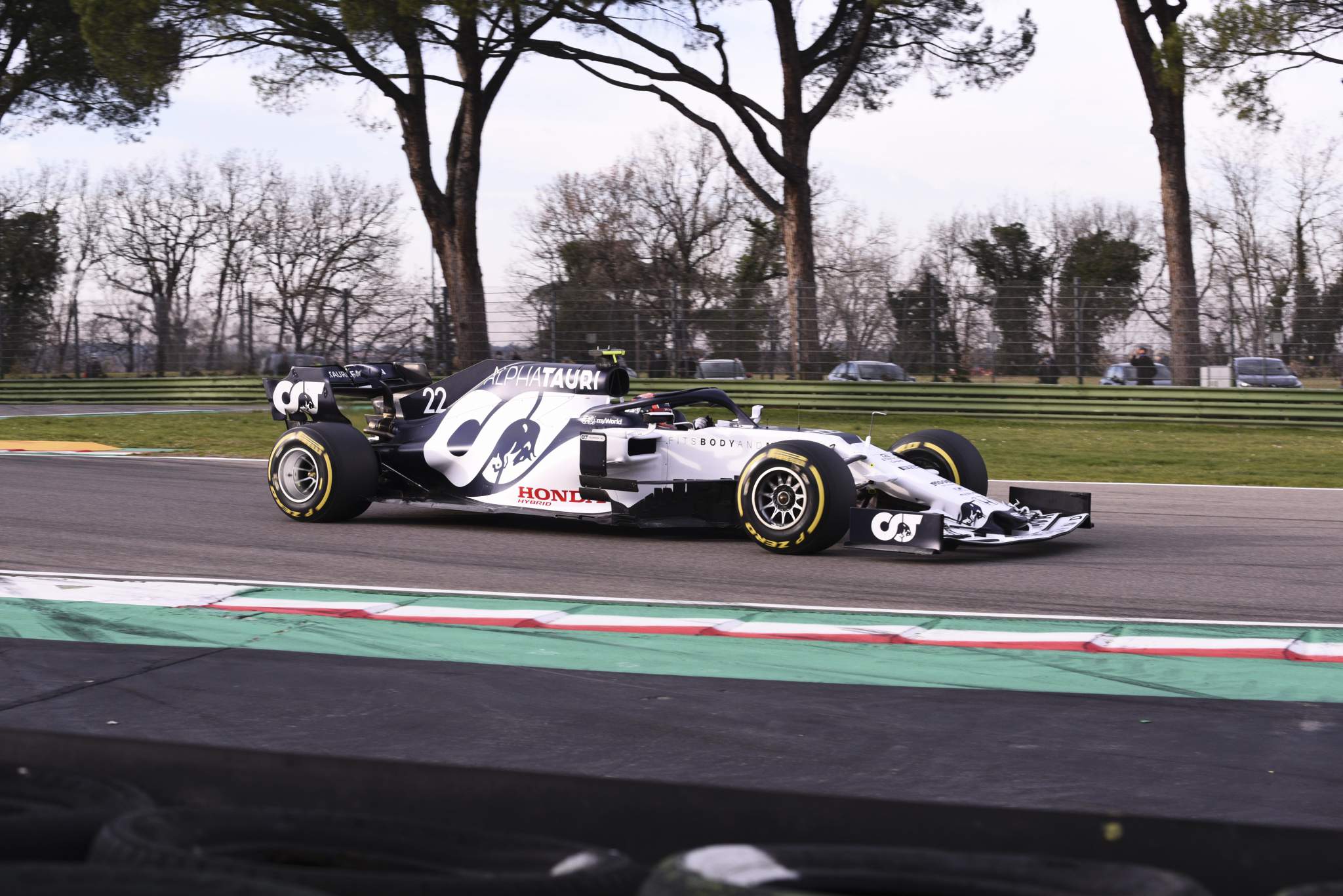 THE MENTAL CHALLENGE
Tsunoda's adjustment from Japan indicates a great deal of resilience and his performances on-track, especially excelling under pressure, suggests he has good mental strength.
A year ago, it was probably his biggest question mark. It might still be. Some radio outbursts in 2019 raised a few eyebrows, suggesting he did not have enough composure.
His temperament seemed to calmer throughout 2020, and he showed good resolve in bouncing back from disappointments and setbacks, but it inevitably still needs work.
"At the start of the season, I already had a good pace and could compete with strong rivals, but I lacked consistency until the middle of the season," he says.
"That meant I was unable to get good points in the early races. Then, from the mid-season on, I worked with a psychological trainer and we talked a lot about my racing – how I prepare for the race and my attitude during the race – as well as other factors.
"That resulted in my mentality improving a lot. By the end of the season, it was not yet where I wanted to be, but had improved so much since the start of the season. My on-track results continued to get better."
Tsunoda's young and still maturing. But it's interesting to observe how the mental element has captured his curiosity.
It was even a key topic of conversation as he entered the Abu Dhabi paddock with his right-hand man ahead of the young driver test last year, with Tsunoda extolling the virtues of a strong mind.
He believes he made a "big improvement in all aspects of my job" last year, primarily as a driver but "also in terms of my mentality and psychology regarding how I approached my racing".
It's also interesting to note that a few years ago, when Tsunoda was vying for Honda's support back in Japan, he'd set an ultimatum aged just 16: if he didn't win Honda's backing for the 2017 season he would stop racing.
As it happened, Tsunoda didn't finish in the top two places in Honda's driving school that would result in becoming a Honda protege. But the school's chief, ex-F1 driver Satoru Nakajima, liked what he saw, and recommended Honda take him on anyway. The company did.
Another interesting anecdote from Tsunoda is his admission that until recently he didn't take racing seriously enough. His message to his younger self would be "to start putting all your energy into racing earlier than I did, without being distracted by other things".
"Until I was 16, I was not that excited about racing," he says. "I don't mean I didn't like it, but I didn't put as much effort in as I should have done."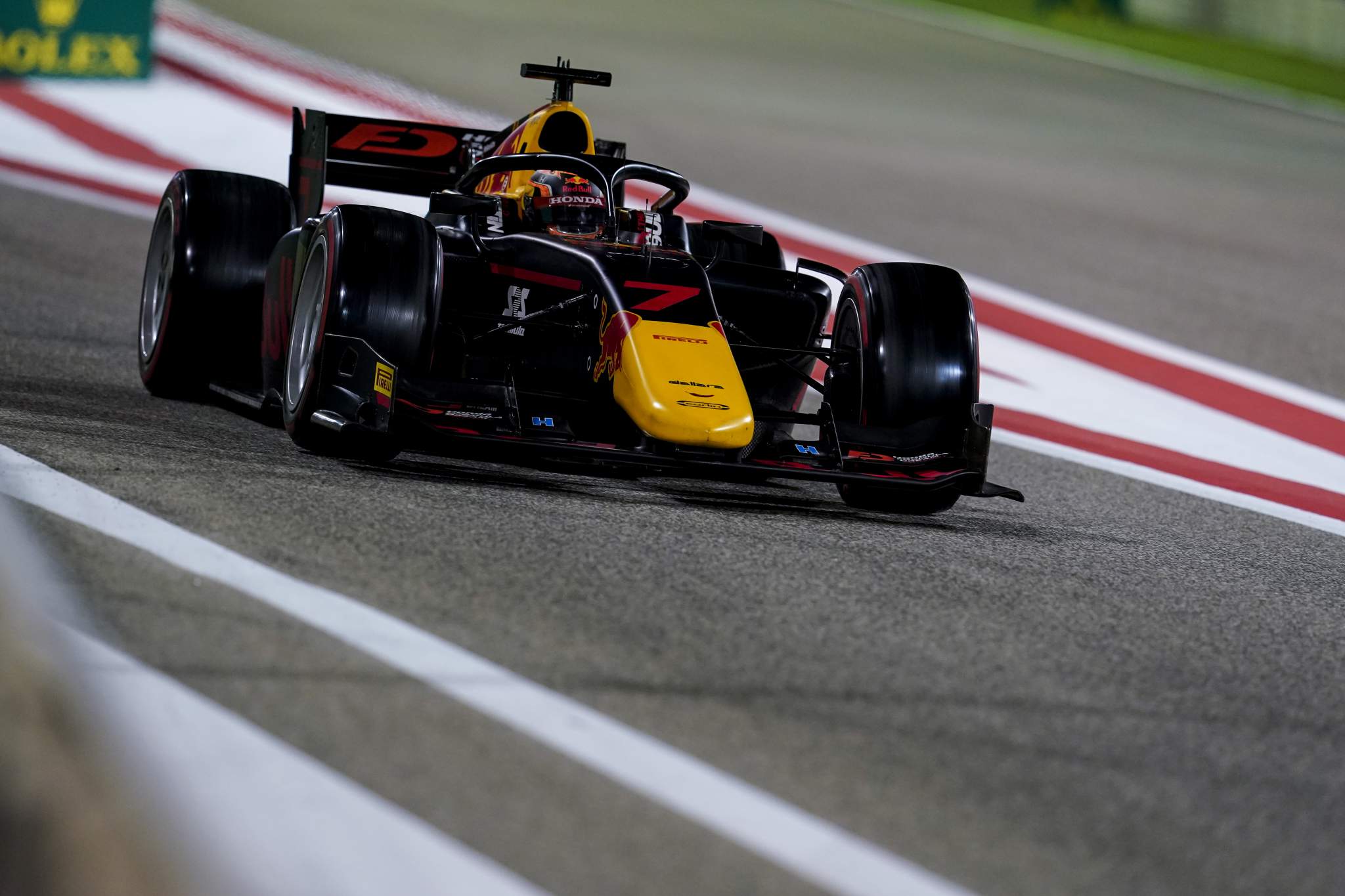 That's an opposite situation to someone like Max Verstappen, who has been laser-focused on being a professional racing driver almost his entire life. But it doesn't make Tsunoda weak-willed. In fact, it's a sign of his present maturity and focus that he can recognise the shortcomings of the past.
But the mental challenge will only increase in F1.
"The first year for a newcomer in Formula 1 will be very tough, for example you come to Melbourne, having jet lag, a new race track and also all day long media and marketing appointments and also the technical side of the race car," says Tost.
"It takes a while for a driver to handle these processes. There was testing before, but in this season for Yuki we are talking about one and a half days and there isn't much to do at the race track.
"So that means for a young driver he needs a lot of mental strength. But also it will be very physically challenging for the first races."
Tost was making this point when Australia was still the season opener, but it still applies to Bahrain – and most of the races that follow, just without the extreme jet lag.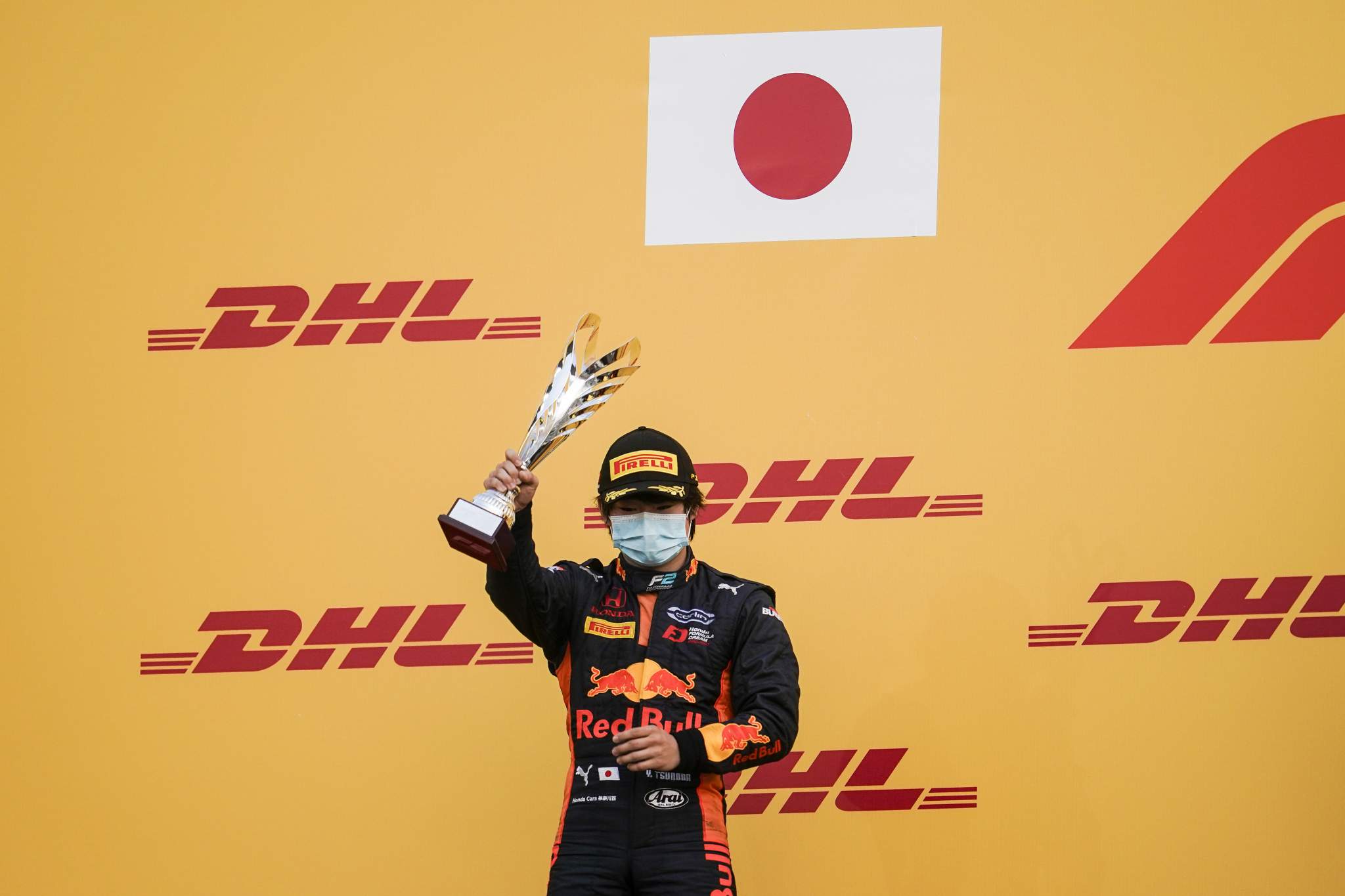 THE ON-TRACK STUFF
"Every year I improve a bit and I've managed to win in every category I have competed in," says Tsunoda, who was still racing in F4 in 2018 and three seasons later will be competing in F1 – a rapid rise even by Red Bull protege standards.
"Those wins were not easy, and they built up my confidence."
At the heart of that progression is Tsunoda's speed. 'Natural ability' is difficult to quantify but in binary terms, he clearly has it. But many drivers do. How Tsunoda has started to harness that has been crucial to his F3 and F2 success and continuing his evolution will be vital in defining his performance as an F1 driver.
Red Bull is already convinced he is on the right path. While Marko's guilty of a lazy stereotype that the Japanese are "famous for being fearless", he says Tsunoda has become a much more methodical driver – especially in F2.
But Tsunoda also showed fantastic overtaking ability when necessary, which makes him the most exciting of the 2021 F1 rookies, even ahead of F2 champion Mick Schumacher.
"Yuki learned that races are not won in the first turn or in the first lap," Marko says.
"You have to analyse the tyres and he learned a lot. Whenever it is important, he has amazing manoeuvres for overtaking and he proved so in the last Formula 2 races [charging from 22nd to sixth in the penultimate feature race].
"This means he has amazing speed. He is a small but smart driver and beside his talent being a good driver he also has a good charisma."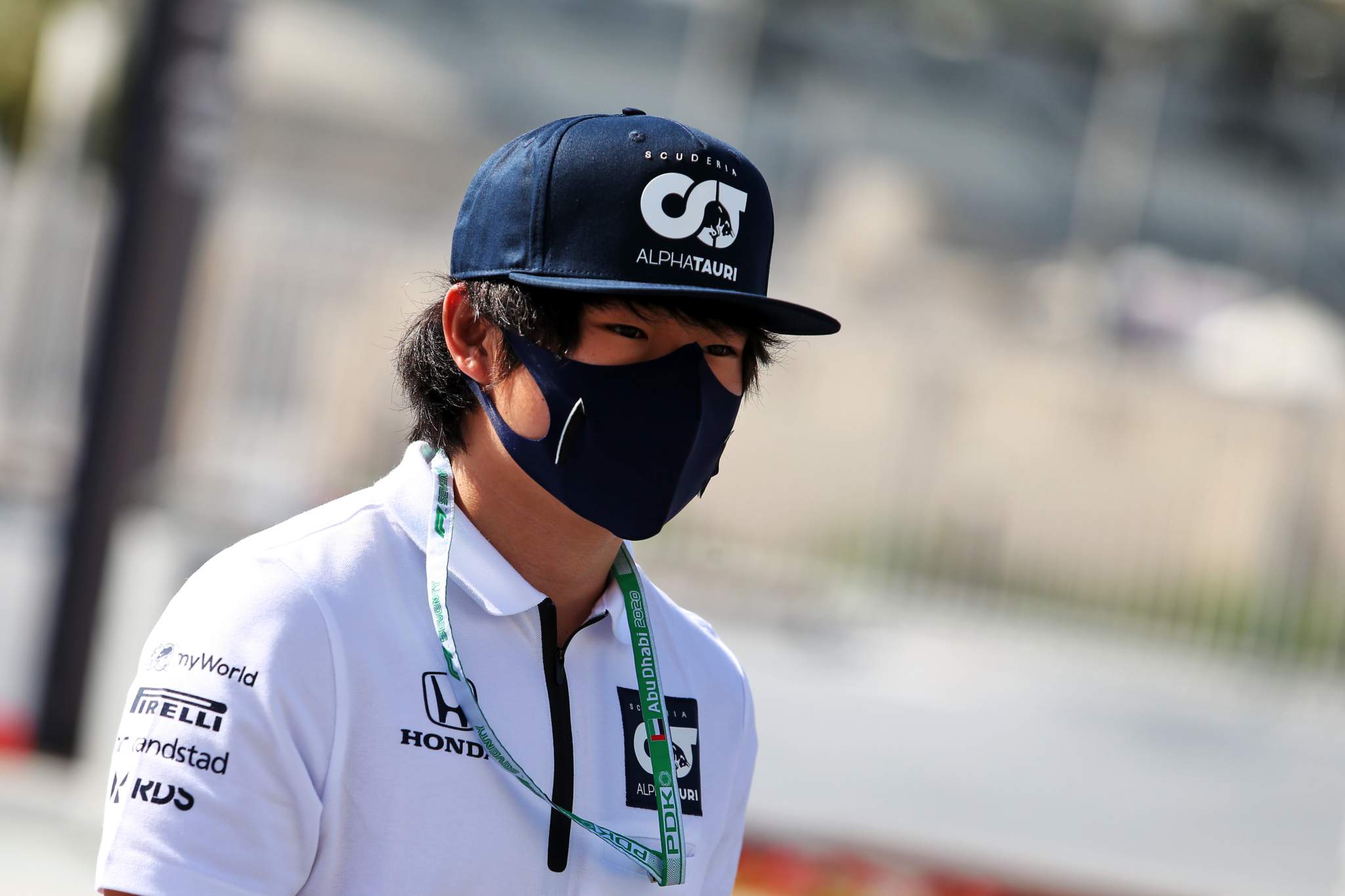 The learning process that Tsunoda has been on has been successful in many ways.
First, there was the patience in adapting to the circuits.
"Even in Formula 3, I did not expect I would win, as this was my first time living in Europe and four of the tracks were completely new to me," he says.
"It was not easy because many of the drivers in Europe had a lot of experience at those tracks.
"I was focussing on adapting to the track, the team and the culture."
Then there was the unique nature of racing Pirelli tyres.
"At the start of last year, during the rookie test for example, I struggled with tyre management compared to my team-mates," he says.
"However, I have worked hard with the team and watched races from previous seasons to learn how to better manage this.
"The hard work we all put in paid off, as by the end of the year I had received the Pirelli [driver of the year] award – which showed just how much progress I had made."
There will be new challenges, successes, and setbacks in F1. But it's clear Tsunoda has the speed and racecraft to be a hit.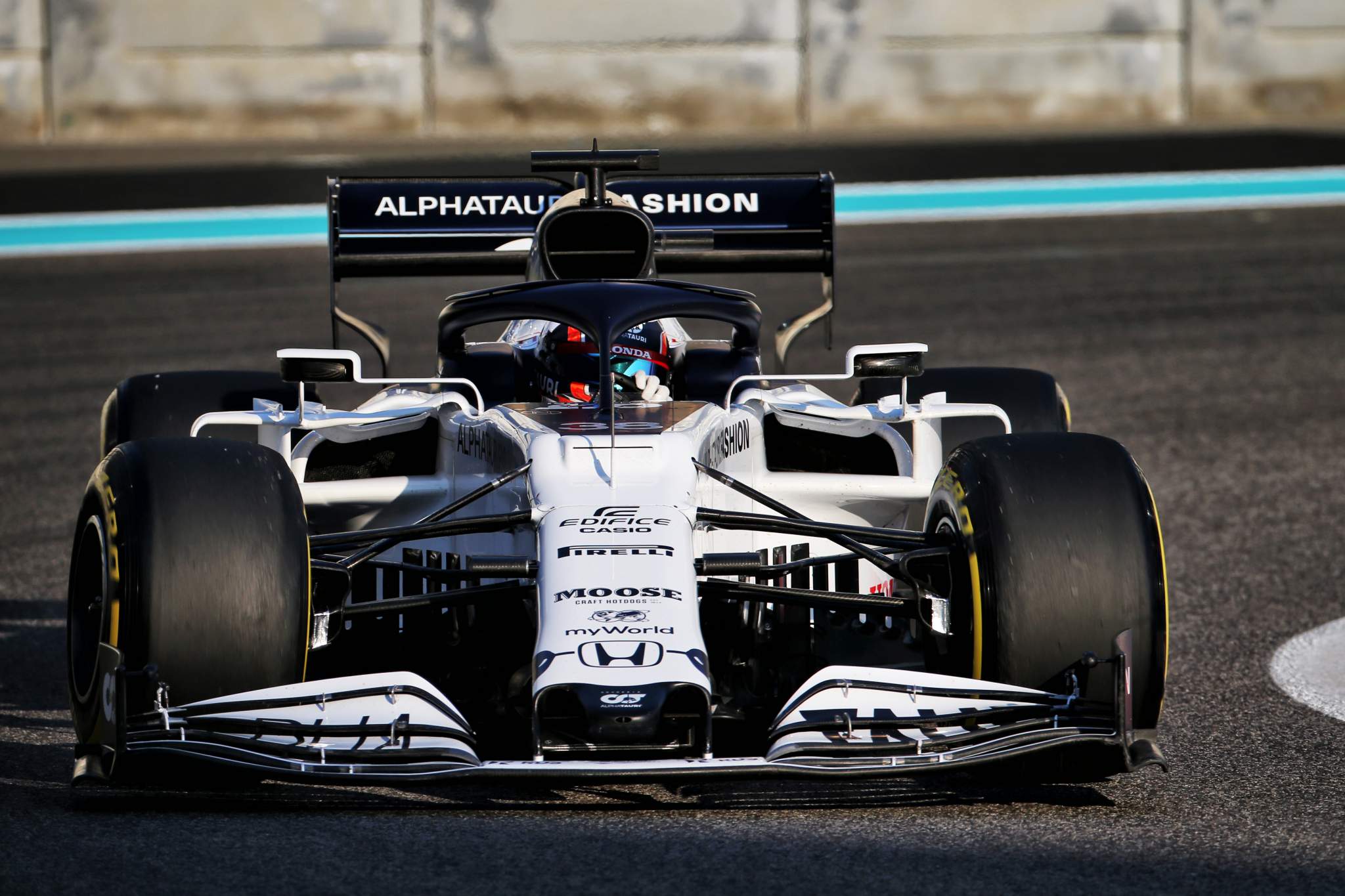 THE DECISIONS OF HIS BACKER
There was a theory emerging in 2020 that Red Bull considered immediately putting Tsunoda in its senior team alongside Max Verstappen for 2021. Thankfully that kind of gamble was not supported (if it was indeed ever seriously considered).
Tsunoda's swum every time he's been thrown into deep and challenging waters but every talented driver has a limit. Red Bull must be careful of expecting too much, too soon for its protege.
At AlphaTauri, Tsunoda has an excellent benchmark in Gasly. He should be given a couple of seasons to adjust, but there remains an outside chance of being fast-tracked to Red Bull if Sergio Perez fails to make much of an impact this year.
A 2022 move to Red Bull wouldn't necessarily be a disaster but it would be a big challenge. There's enough on Tsunoda's plate as it is – and we've seen how badly Gasly and Albon fared with quick promotions.
Fortunately, his immediate boss Tost is keeping things realistic. Although even his expectations come with a demand for quick progress.
"It will be hard in the beginning when he doesn't even know the race tracks," says Tost.
"But with the second part of the season when he knows Barcelona, Silverstone, Austria and Hungary, where he races with Formula 2 and 3, I hope he will challenge Pierre and be close to him.
"My expectation is that he then also makes it to Q3, and he starts collecting points for the team."
If AlphaTauri's 2021 car is as good as last year's, then that is a perfectly realistic aim. And realistic is what Tsunoda needs as a rookie who arrives in F1 with great potential but still very much rough around the edges.
Red Bull's not known for pragmatism long-term and a talent like Tsunoda is only going to tempt it to take more risks.
The optimism around him is likely to generate excitement and pressure in equal measure.