Charles Leclerc feels there are "positive signs" that Ferrari has rectified some of the weaknesses that wrecked its 2022 Formula 1 title bid with its new SF-23, but it must be 'validated in reality' in Bahrain.
Ferrari had a lengthy list of problems to fix over the winter after a 2022 season that it started with the fastest car but ended up a distant second behind runaway championship winner Red Bull.
While some of the problems were team or driver errors, Ferrari hopes its SF-23 design will resolve the car-related problems such as the reliability and tyre degradation woes that cost it multiple race victories last year.
Speaking after his first two laps with the SF-23 at Ferrari's 2023 launch at the team's Fiorano test facility, Leclerc tentatively said he felt things had moved in the right direction.
"It feels good, it feels a little bit different," Leclerc said when asked by The Race for his first impressions of the SF-23.
"But to be honest, it's difficult, especially on track now to really feel the differences because it's only two laps.
"I wasn't pushing that much, I tried to but obviously, we've also demotored [turned the engine down] etc, so it's difficult to get a proper feeling but from the work we've done, I think we're going in the right direction.
"We took a lot of the 2022 car's weaknesses and tried to work on them, especially on the simulator, we've had some really positive signs.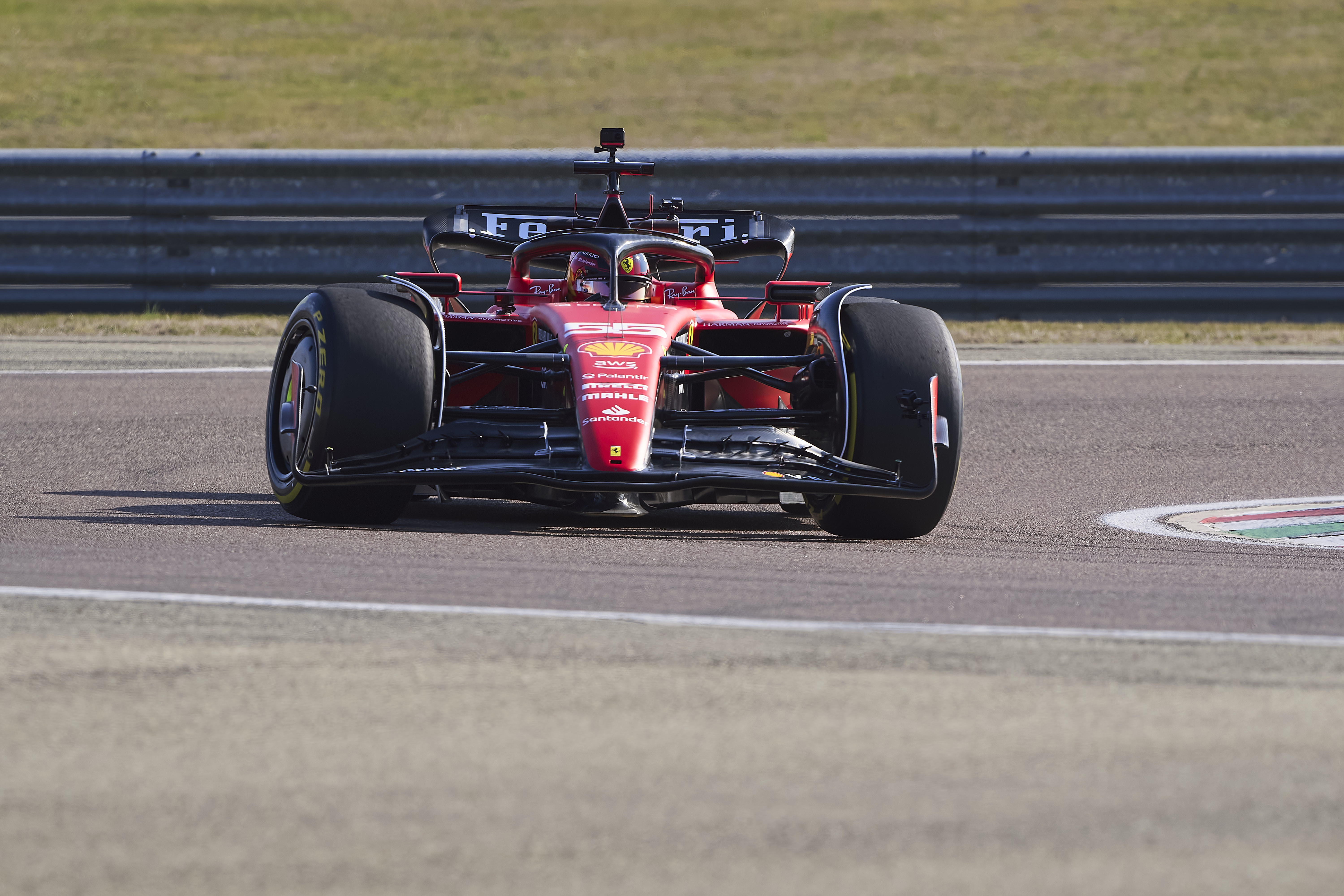 "But we still need to wait until the test in Bahrain, when we'll push the car for consecutive laps, to see whether this progress is also valid in reality."
Leclerc and his team-mate Carlos Sainz only drove two laps in the Ferrari each during the demonstration run on Tuesday, but they'll get a proper shakedown on Wednesday with up to 100km of running between them.
Sainz says "everything went perfect" with no reliability problems during the car's first four laps on track in front of its fans at the launch – something of a gamble that could have gone horribly wrong.
"It's actually relatively high-risk to put a brand new F1 car on track in front of so many people," Sainz said.
"To actually get to enjoy it without any single problem on track [was great]. Normally with these installation laps there's little issues here or there and today the car was running smoothly.
"I could even push a little bit in the corners, feel the first things and we've already given a bit of feedback to the engineers to work on for tomorrow.
"Tomorrow we have the 100km where we will continue to build up to Bahrain. Until Bahrain, we will not know how the car is performing and how the car is handling but at least we've already covered some nice steps in the right direction."
Ferrari's two days of running in Fiorano will be followed by next week's three-day pre-season test in Bahrain that takes place one week before the first grand prix of the year.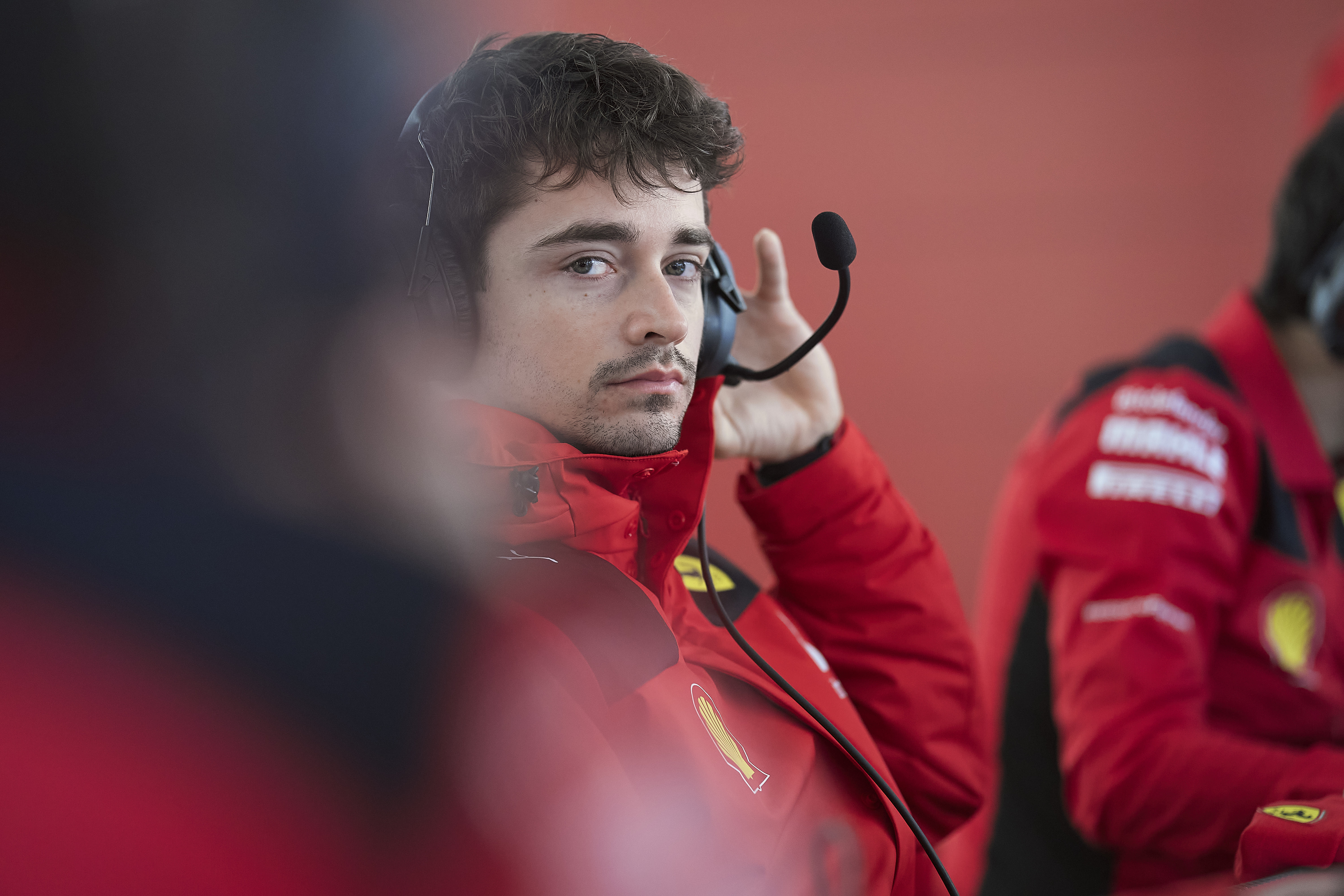 Bahrain will provide the first proper test of whether Ferrari has minimised the fluctuating car balance between low and high speed corners that was present in last year's car.
"On the simulator it seems good," Leclerc said of the car balance.
"Also some developments mostly for the race, this will have to wait and see in Bahrain. In the simulator it's very difficult to reproduce that."
Leclerc also believes the team is "better prepared" to prevent reliability problems in 2023 and hopes the work done on improving tyre management over the winter will also pay dividends.
"I'm sure there will be some races where we struggle with it and we will analyse and grow from it," Leclerc replied when asked about the team's tyre management weakness.
"But there's been a lot of work done, we know where to focus in order to get better. Now we need to prove it."
Sainz says he has done between 400-500 laps on the simulator over the winter and has been living and working in Maranello since the second week of January – the earliest he's started a year with Ferrari.
"It's very clear in our heads where we want to do the steps and where we have to focus on," Sainz concluded.
"I think it's been a smooth pre-season for us so far and now it's all about executing a very specific plan for Bahrain and executing it as much as we can and as best as possible."