Formula 1's plan to hold six sprint races this year has been dropped and a compromise to have three Saturday races is to be discussed instead.
After a live trial with three Saturday sprint qualifying sessions last year, at Silverstone, Monza and Interlagos, F1 hoped to expand the format in 2022.
The intention was to hold six sprints but it recently emerged that plan was under threat.
McLaren boss Zak Brown criticised the actions of the biggest teams, which he claimed were blocking the sprints on cost grounds.
It is understood that while there was a financial offer in place similar to last year there was no concession for crash damage as F1 felt the evidence from 2021 showed it was not necessary.
This meant teams cutting their spending needed to balance the rise in sprints with a $5m budget cap drop and a reduced concessions package relative to last season.
Brown said one team even demanded a $5m budget cap increase.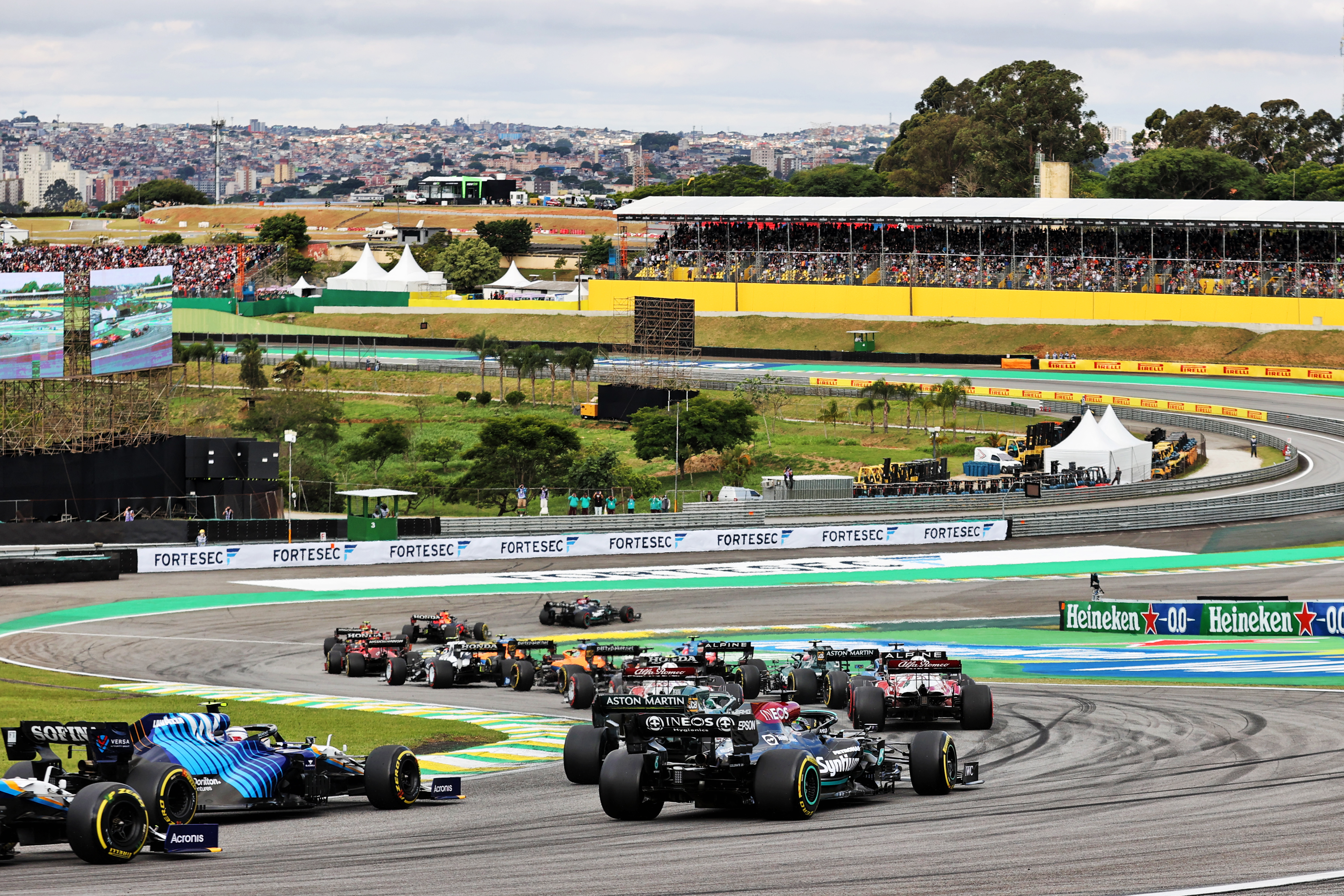 F1 needs a larger majority of 28/30 votes to get its original proposal implemented for 2022.
The Race understands that the three big teams are not in favour of it, so F1 cannot get the eight team votes it needs for the plan to be approved for this season.
F1 is also not willing to raise the cost cap.
However, F1 is hopeful it can avoid the sprints being lost entirely. To that end, a compromise will be discussed at the F1 Commission later this month.
F1 is willing to cut to three sprints in recognition of the spending concerns teams have with the development of their cars built to all-new 2022 technical rules.
However, it is unclear if there will be any amended concessions offer.