Our series on Formula 1's most iconic race numbers reaches a number synonymous with one driver (and a colour) that made it legendary. But #5 won more titles with others than with its most famous owner
While number one stands, appropriately, at the head of the race number success list, its closest rival is number 5.
It's perhaps most famously associated as 'Red Five' on the nose of Nigel Mansell's Williams, but it's actually won nine drivers' world championships from Emerson Fittipaldi in 1974 up to Sebastian Vettel in 2010.
There is, in fact, a Mansell connection with Vettel's choosing of the number from 2015 to date.
"The first time I won the championship I had number 5 on the car because that's what it was already assigned," Vettel explained.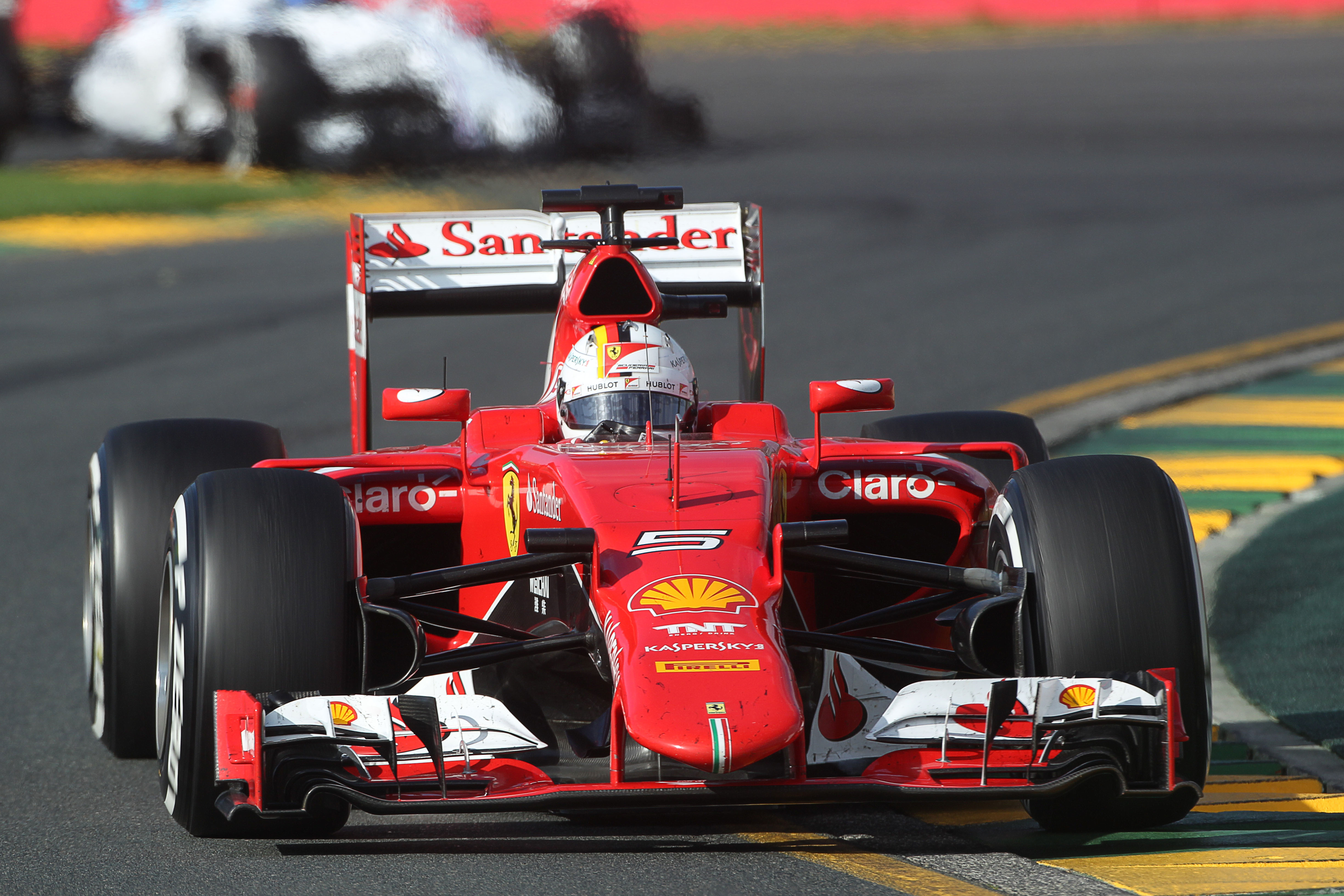 "But I liked it because generally it was very successful in Formula 1: Nigel was a big hero of mine when I was a kid and he won the championship with it, Michael Schumacher also won the championship with it.
"Because of those guys I had number 5 on my go-kart, and with that number, I had a very good season back in 2001 with a lot of wins."
Even before the 2014 advent of drivers choosing their own numbers, it was a number that Mansell felt particularly attached to.
Red Five rightly became part of F1 folklore, initially coloured that way at Williams just to visually distinguish from the pitwall between Mansell and the number 6 car of Keke Rosberg (whose number was in white).
I know from personal experience how attached Nigel was to that number because in 1994 I raced for his team in the TVR Tuscan Challenge. Because he planned to do a couple of races in it, he requested number five – which caused outrage in TVR circles, because number 5 had always been the number associated with Colin Blower! Nigel relented and I raced car number 55 instead.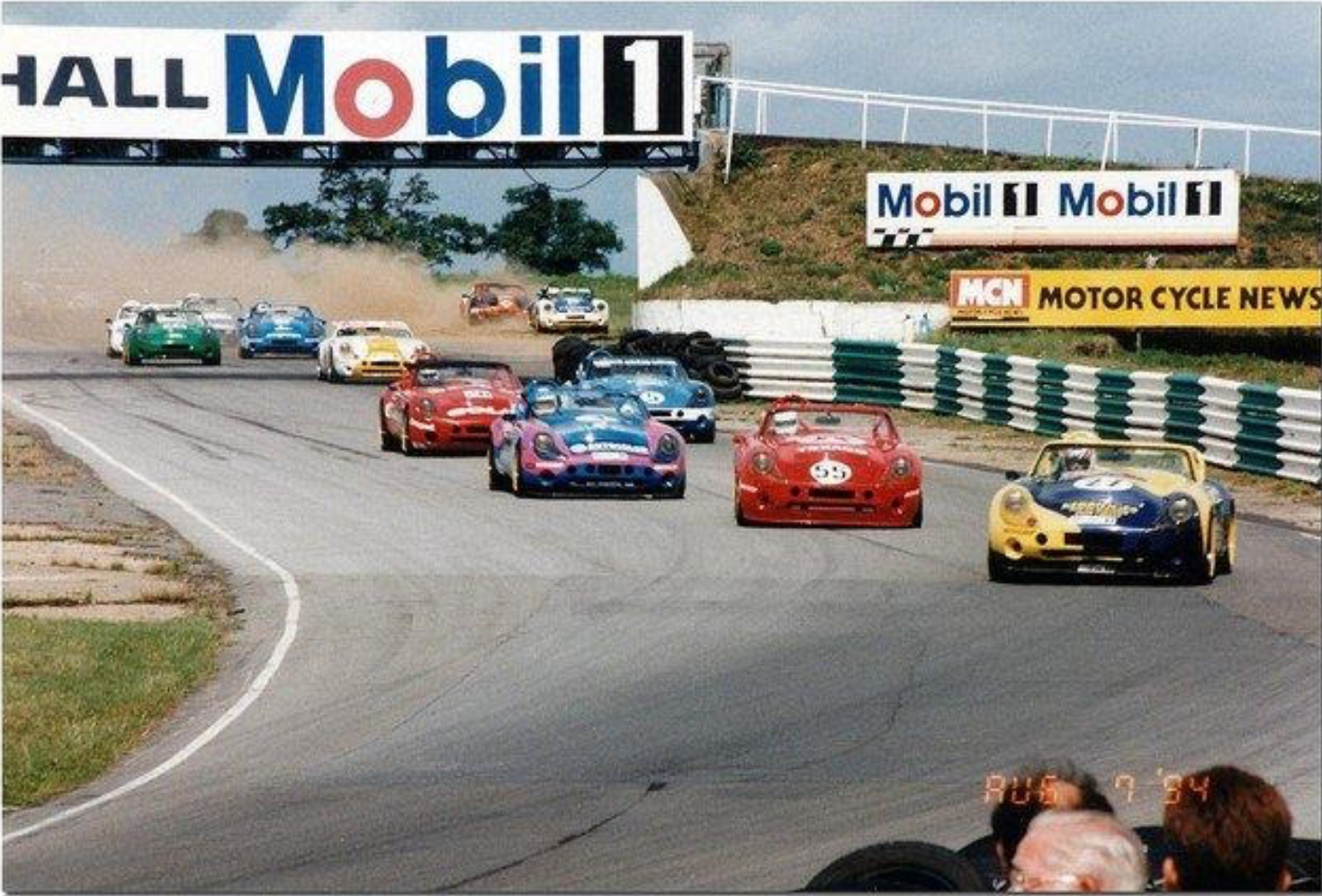 Hughes in Tuscan number 55, Snetterton 1994. With Colin Blower's number 5 that Mansell coveted in blue on the right.
But anyway, moving on from that non-F1 indulgence, the number won its first grand prix when on the nose of Alberto Ascari's Ferrari at Silverstone in 1953 (though it had won the championship-counting Indy 500 with Rodger Ward a couple of months earlier).
In the randomly-allocated numbering era (ie, before part-way through 1973), it scored consistent success, winning grands prix with Stirling Moss, Jim Clark, Jack Brabham, Bruce McLaren, Denny Hulme and Jochen Rindt.
It was on the nose of Clark's all-new Lotus 49 when he gave the Cosworth DFV engine a grand prix victory on its maiden outing, Zandvoort 1967, a historic milestone. It was on the nose of Bruce McLaren's papaya yellow car as he gave the McLaren marque its first grand prix victory at Spa in 1968.
As F1 moved onto pre-season-assigned numbers in 1974, McLaren was given #5 and #6. It installed new-signing Emerson Fittipaldi in the number 5 Texaco M23 – and he promptly won the championship, the team's first. So it is a number associated with both McLaren's first race win and first title.
As a result of Fittipaldi's success, McLaren was allocated #1 and #2 for the following season, giving #5 and #6 to the Lotus team, which in 1975 was in the doldrums. Even Ronnie Peterson's outrageous skills weren't enough to make the six-year-old Lotus 72 a contender by then.
In the background, Lotus was secretly making the ground effect breakthrough, but Peterson didn't wait around to be part of it. He was replaced by Mario Andretti and over the next three years the number became an iconic one, in gold, on Andretti's JPS Lotus ground effect 78 and 79 models, culminating in Andretti's 1978 world championship. The first ground effect race victory was Andretti's in the Lotus 78 at Long Beach 1977 – with the number 5.
As Lotus – briefly – took over the reigning champion numbers, so 5 and 6 were transferred to Brabham, Niki Lauda using it in his somewhat barren final season before his first retirement.
It was switched to the car of Nelson Piquet for the following season and it was with the number 5 Brabham BT49 in beautiful dark blue/white livery that Piquet won his first few grands prix, beginning at Long Beach 1980. He lost the title to Williams's Alan Jones at the penultimate round in Montreal as Jones pinned him against the wall, but he came back to win it the following season – giving the number 5 its third world title.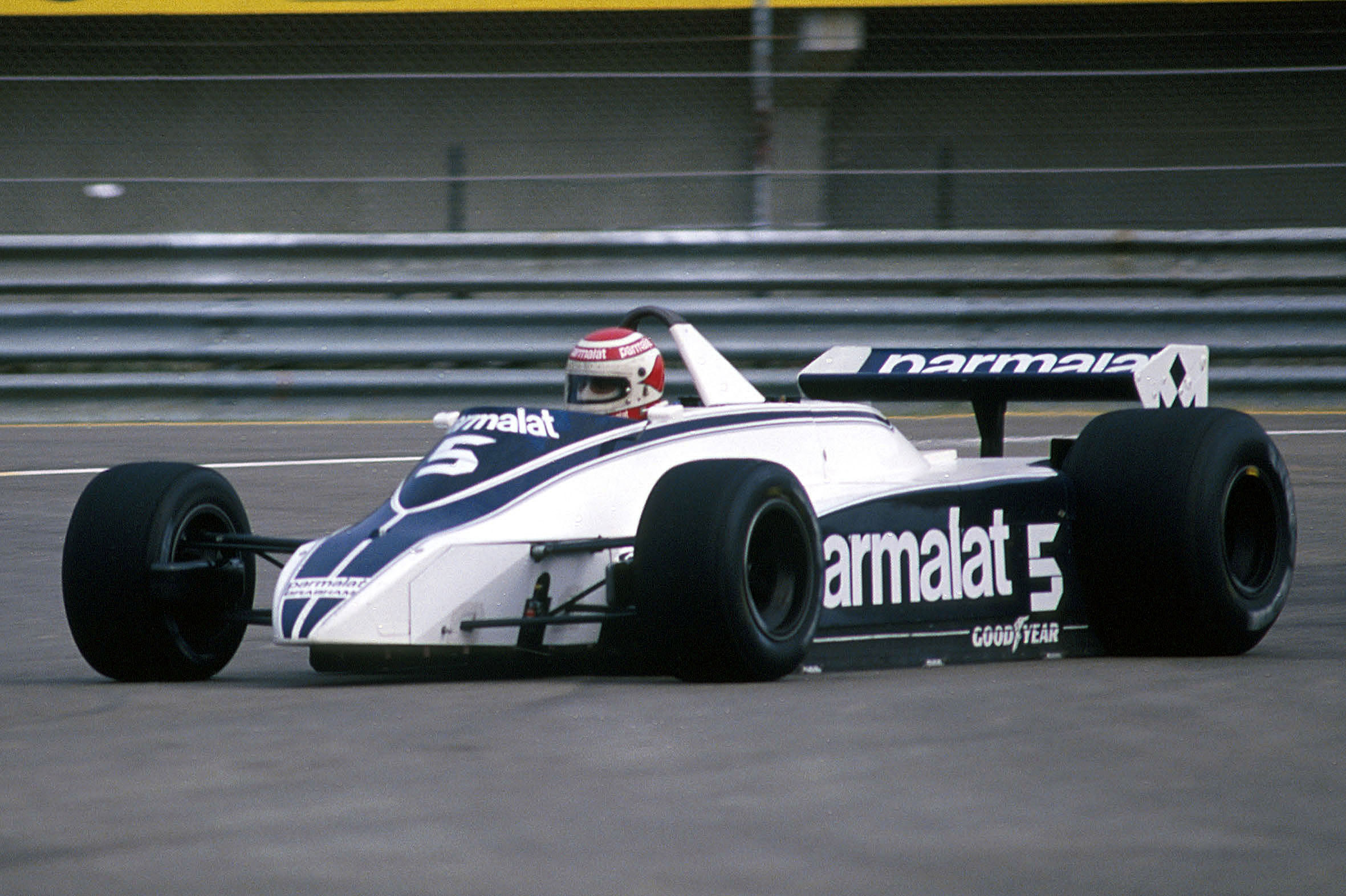 After a quiet season on Derek Daly's Williams in '82, the number was back on Piquet's Brabham for '83 – this time with turbo BMW power – and he gave it a repeat world championship title.
The number thereby bounced back to Williams from '84 (Jacques Laffite). Mansell replaced Laffite for '85 and that's when that famous driver/number connection was first made. Mansell won a grand prix for the first time at Brands Hatch '85, to the wild approval of the crowd, with Red Five.
He would retain that number as he came agonisingly close to the world titles of '86 and '87. When he returned to Williams after his Ferrari sojourn, he was reunited with red five – and finally won the championship in dominant fashion in the active ride Williams-Renault FW14B. With red five on the nose. Title number five for red five.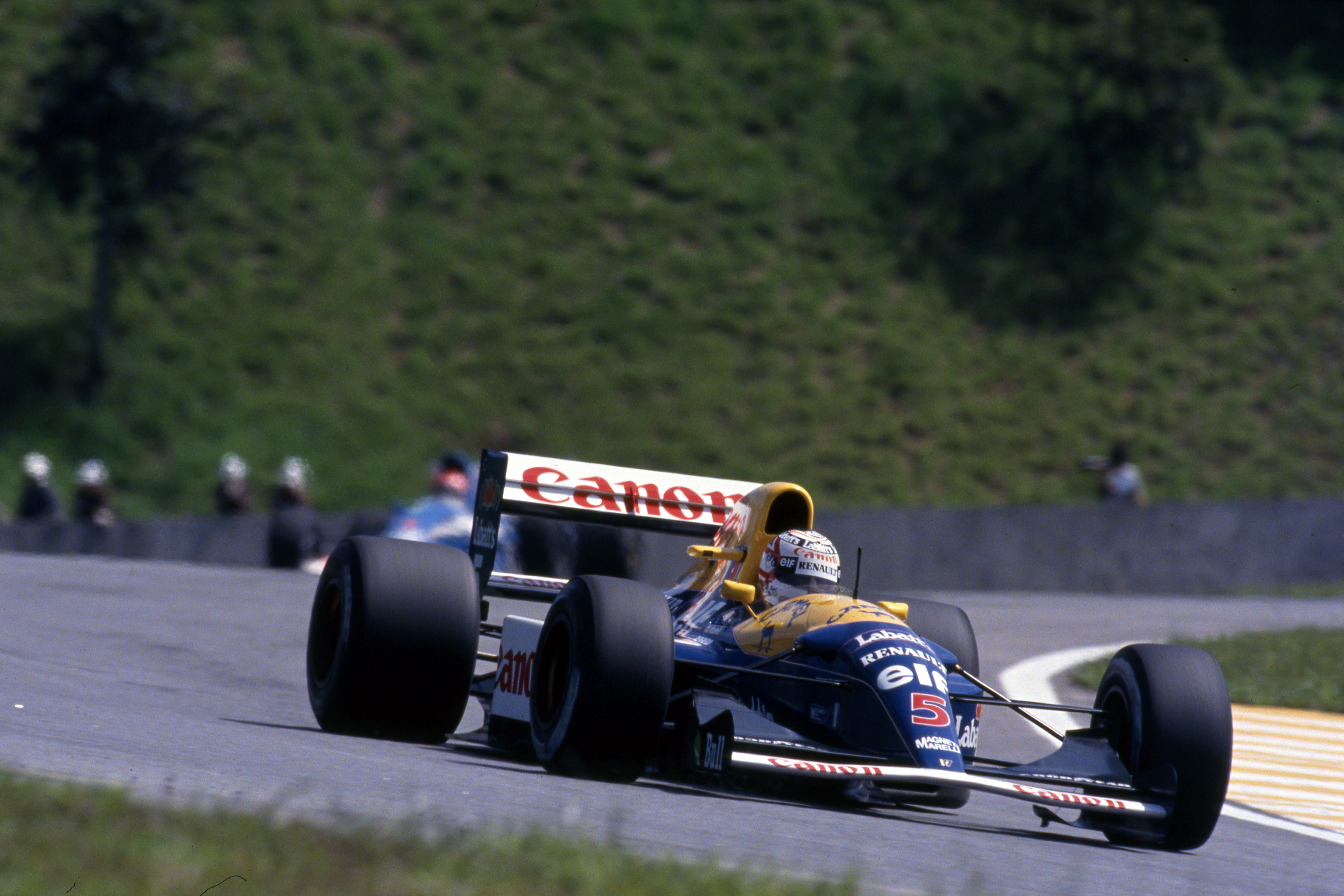 Benetton took over the number in the wake of Williams' titles. Michael Schumacher was number 5 from '93 and that was the number on his car during his incredibly controversial title win of 1994. It was the number 5 Benetton that turned in on Damon Hill's Williams at Adelaide and thereby earned the number its sixth world championship.
Ironically Damon then inherited the number – and gave it title number seven in his victorious 1996 campaign. The number passed to Ferrari for '97, so Schumacher was reunited with it and although he won a lot of races and took the title contest to the final round, he lost out at Jerez with his infamous collision with Jacques Villeneuve.
For a number with such a formidable record, it suffered a few low-key seasons thereafter – on Giancarlo Fisichella's Benetton in '98, Alex Zanardi's Williams in '99 and the Jordan of Heinz-Harald Frentzen in 2000.
Things began picking up again as first Ralf Schumacher's Williams (in 2001-02), then David Coulthard's McLaren (2003-04) began winning the odd race with the number. It was on its way back.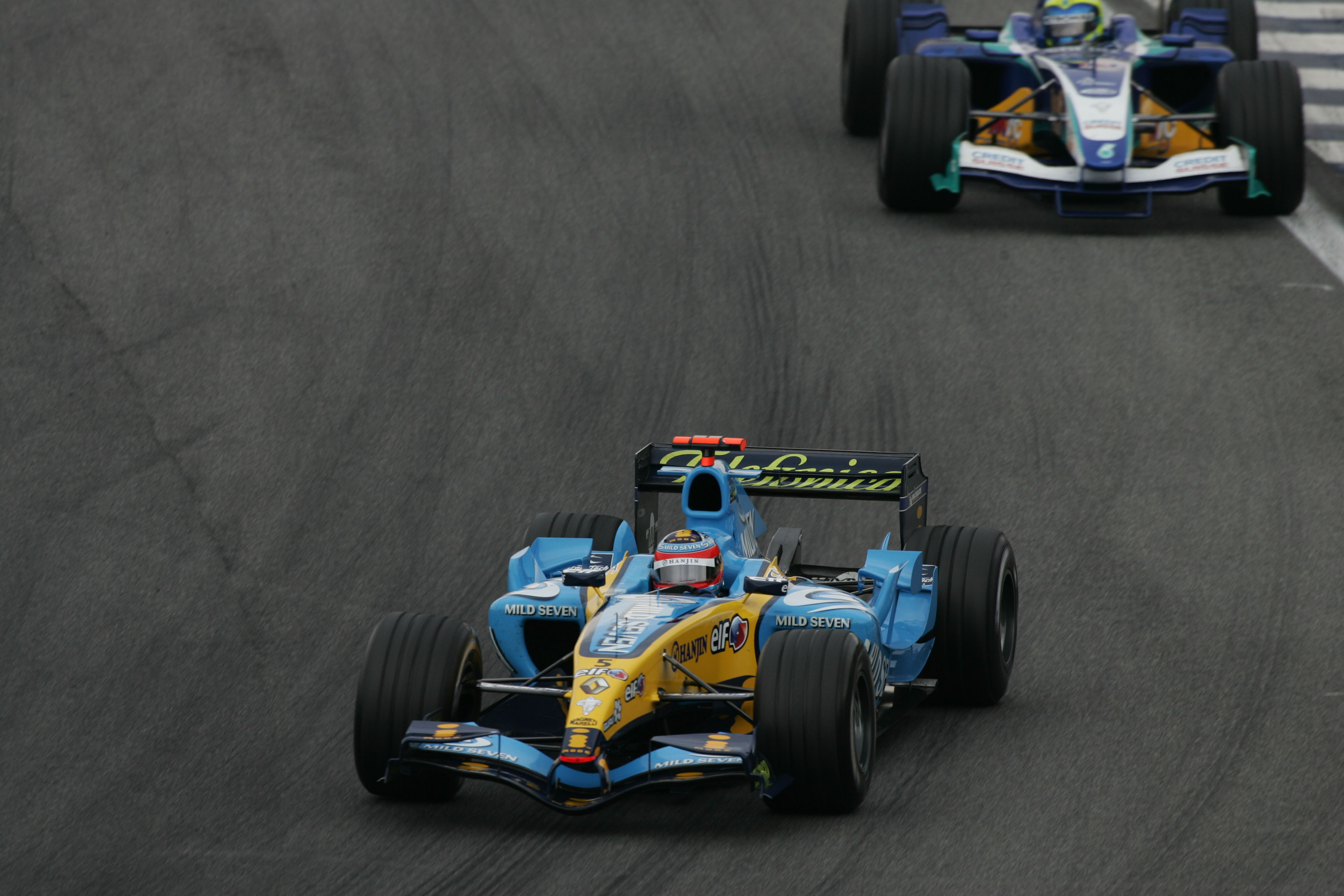 Title success followed in 2005 – with the breakthrough championship victory of Renault's Fernando Alonso, the youngest-ever at the time.
Michael Schumacher had it back on his car as he fought Alonso for the 2006 title before his first retirement. Felipe Massa's Ferrari scored a few more race wins for the number in 2007 but it was on Vettel's 2010 Red Bull that it once more vanquished the world.
Alonso's Ferrari took the battle to Vettel for the next couple of years, using the number 5, but ultimately couldn't quite prevail. Jenson Button had a quiet season with a less than fully competitive number 5 McLaren in 2013 and thereafter F1's numbering system switched to driver choice.
As Vettel was reigning world champion in 2014 he chose number 1, but upon his switch to Ferrari after a barren final season with Red Bull, he chose his beloved number 5 once more. He carries it to this day.