Formula 1 teams say there is little time to adjust to the FIA's controversial floor rule changes for 2023, which ideally needed to either be committed to months ago or only introduced in 2024.
The hope in the paddock had been that the situation could be resolved before F1's summer break, but there is no sign of a resolution nearly a week into August.
The FIA has planned tweaks to the rules for 2023 to prevent cars from suffering porpoising and bottoming out.
Its intention is to raise floor edges by 25mm, raise the underfloor diffuser throat, apply more stringent lateral floor deflection tests, and introduce a more accurate sensor to help quantify aerodynamic oscillations and police them more effectively.
As the FIA is exercising its power to unilaterally enforce changes on safety grounds, there is no need to put these rule changes to a vote and get majority support from the teams. This has caused division in the paddock, with six teams believed to be against the FIA's intentions: Red Bull, Ferrari, AlphaTauri, Haas, Williams and Alfa Romeo.
Smaller teams are upset because they are not even running at the budget cap and will have to spend valuable resources on adjusting to the revisions.
Alfa Romeo openly admitted last month that it questions the FIA's logic and technical director Jan Monchaux said it would be "painful" if the changes end up as proposed.
"The issue is that you will have to spend resources you potentially didn't want to, or didn't plan to put on this, to make sure you're not missing anything," said Monchaux late last month.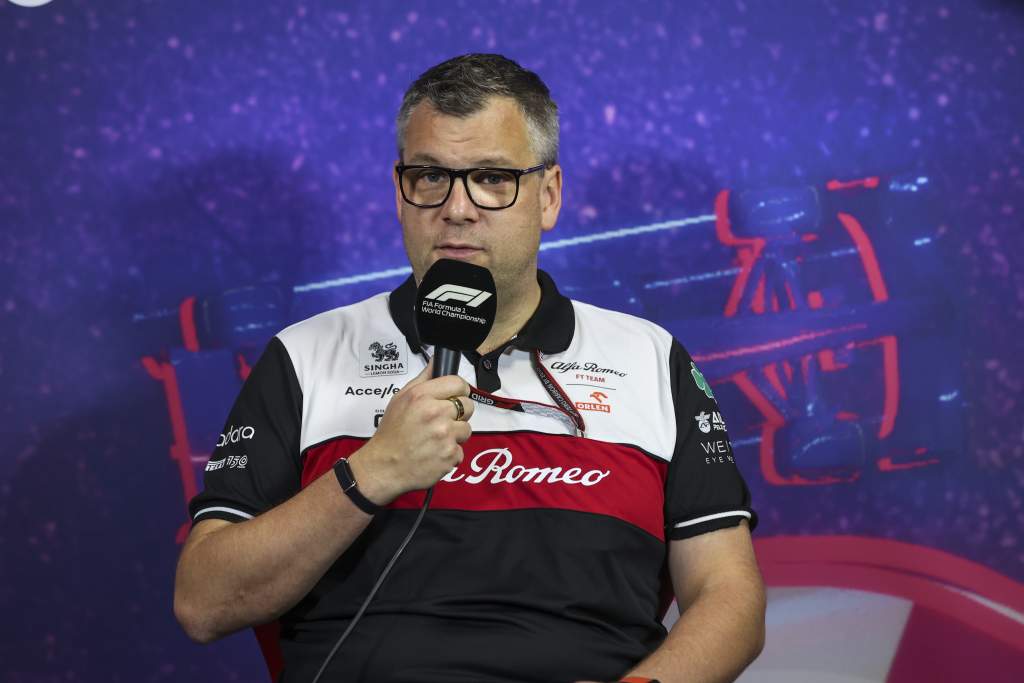 "We have a vision, how strategically to approach the development over the next few years. And it's quite evident, we need some firm stability in the rules.
"Because if every six months we are changing the boundary, it just makes our life quite complicated.
"I read the noise in the background: will it be 25, will it be 10, will it be zero? Honestly, I can't be bothered [to speculate]! At some point it will come with a final decision and we'll just stick to it.
"It's not yet too late. But we can't afford waiting another four or six weeks.
"I would prefer those changes would be for '24. But if it comes for '23 I think now, just before the shutdown [for the summer break], is kind of the latest that is acceptable.
"Because after the shutdown, I suppose most of the teams will be flat out on their '23 car development and such an intrusive change would upset a lot of development plans.
"So, it's just about right – but if we could have no change, we would prefer it."
Some teams believe the FIA needs to accept a less severe change like a 10mm height increase at the floor edge, and argue the current proposal is so significant it requires major research into fundamental areas of car design.
AlphaTauri's head of vehicle performance Guillaume Dezoteux believes it could represent a complete reset of what exists on the 2022 cars.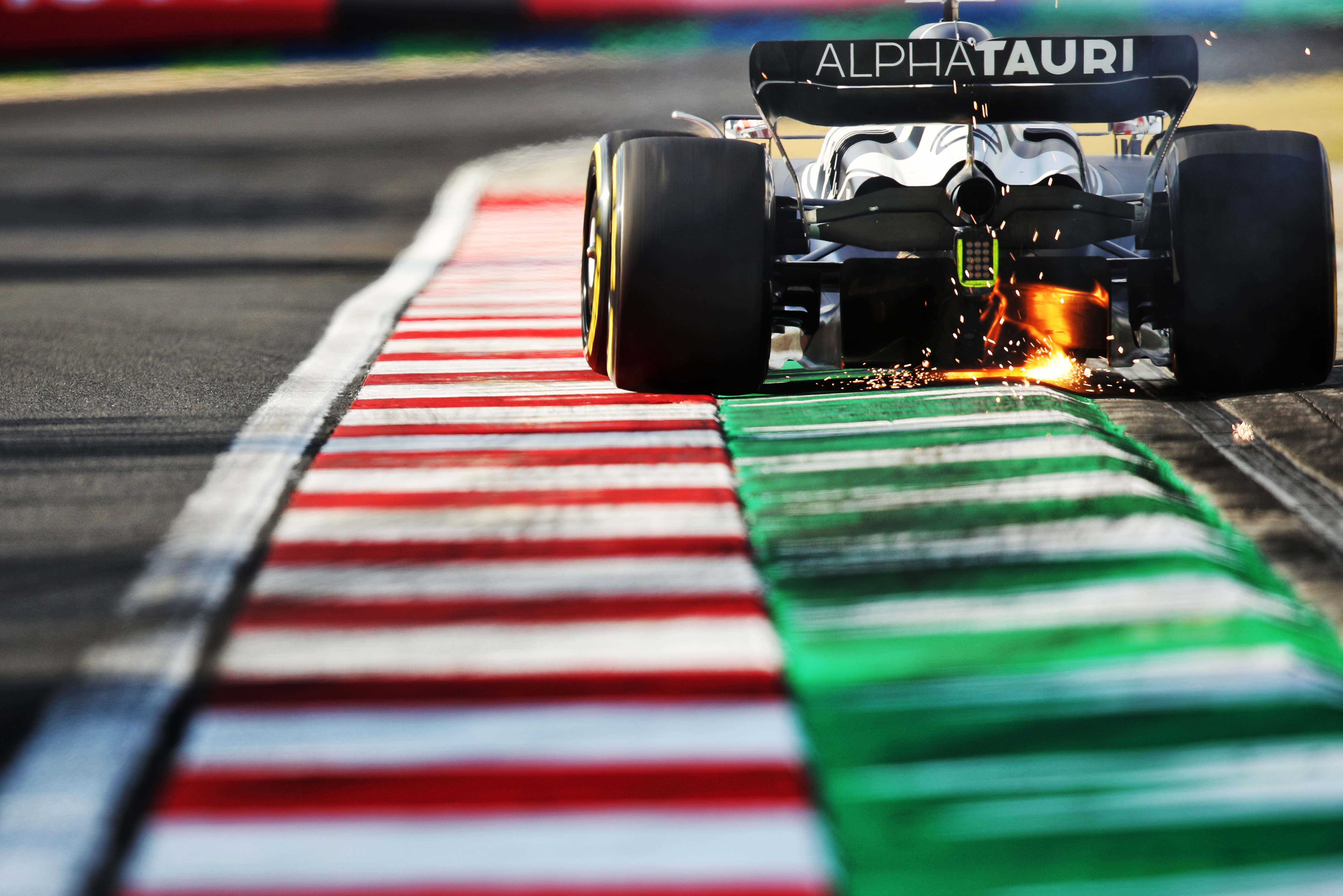 "We are in the period of defining the key parameters of next year's car," he said. "What should be the fuel volume? What should be the optimal weight distribution of the car?
"So now changing the aero rules is a big challenge for the teams because you need to first understand the impact on the overall car performance. And it's an estimation. And from this estimation you need to then define 'OK, we can afford to reduce the fuel volume, we can afford to change the weight distribution target, we can afford to do this or that'.
"If it keeps changing, then you have made some calls that are too late to be modified. The chassis will be released in the next few weeks."
Dezoteux says that teams will need to build new chassis if the current FIA proposals go through, although it is not clear how many teams – if any – intended to roll over their 2022 monocoques.
Factors like suspension geometry will have to be considered as well because, according to Dezoteux, AlphaTauri does not have the required range to raise the ride height as much as could be required to handle the new rules.
While teams are divided over whether the changes are worthwhile, and how big a task they do represent, even those in favour are in agreement that time is of the essence to rubber-stamp the rules and commit to the revised technical regulations they have to work with.
Williams, which has been critical of the complexity of the rules, says that clarity is key to understanding how much extra resource the 2023 project will command.
Alpine thinks it can "absorb" the impact of the changes but wants definitive numbers "as early as possible".
And McLaren technical director James Key has admitted the proposed changes are "big enough to have to put fresh research on to it" even though he believes carry-over will be possible.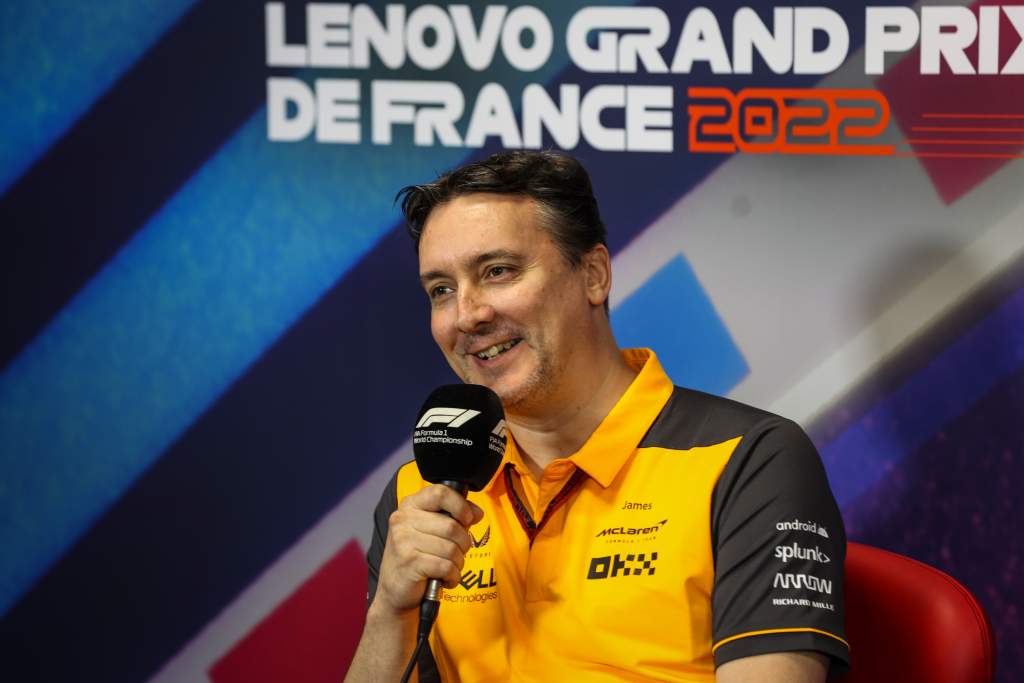 This hints at one of the arguments other teams have made against the likes of McLaren and Mercedes, who they believe will be able to carry over more of their current concepts – which have been less competitive than hoped for so far in 2022.
"This is about as late as you'd want to get," Key admitted.
"There are long lead times. Gearboxes, for example, that sort of thing, which begin to mature quite heavily at this time of year and anything around that area, of course.
"The 'throat' height is part of that, or any implications of the aerodynamics which suggests that your suspension should be laid out slightly differently, and that sort of thing, it's pretty late to be understanding that.
"The sooner we know the final numbers, the better. When you'd really like to know, with this sort of thing, something of this magnitude – probably something like April or something like that is when you can begin to factor it into your earlier plans for a new car.
"I guess that was probably too early to really know where this porpoising phenomenon was heading given that some cars were really suffering from it, others a lot less so at that point.
"But I think the sooner the better, such that we can crack on with it."
This has been echoed by several other teams, including Mercedes, which admits that from its perspective there is a "practically nil" impact financially.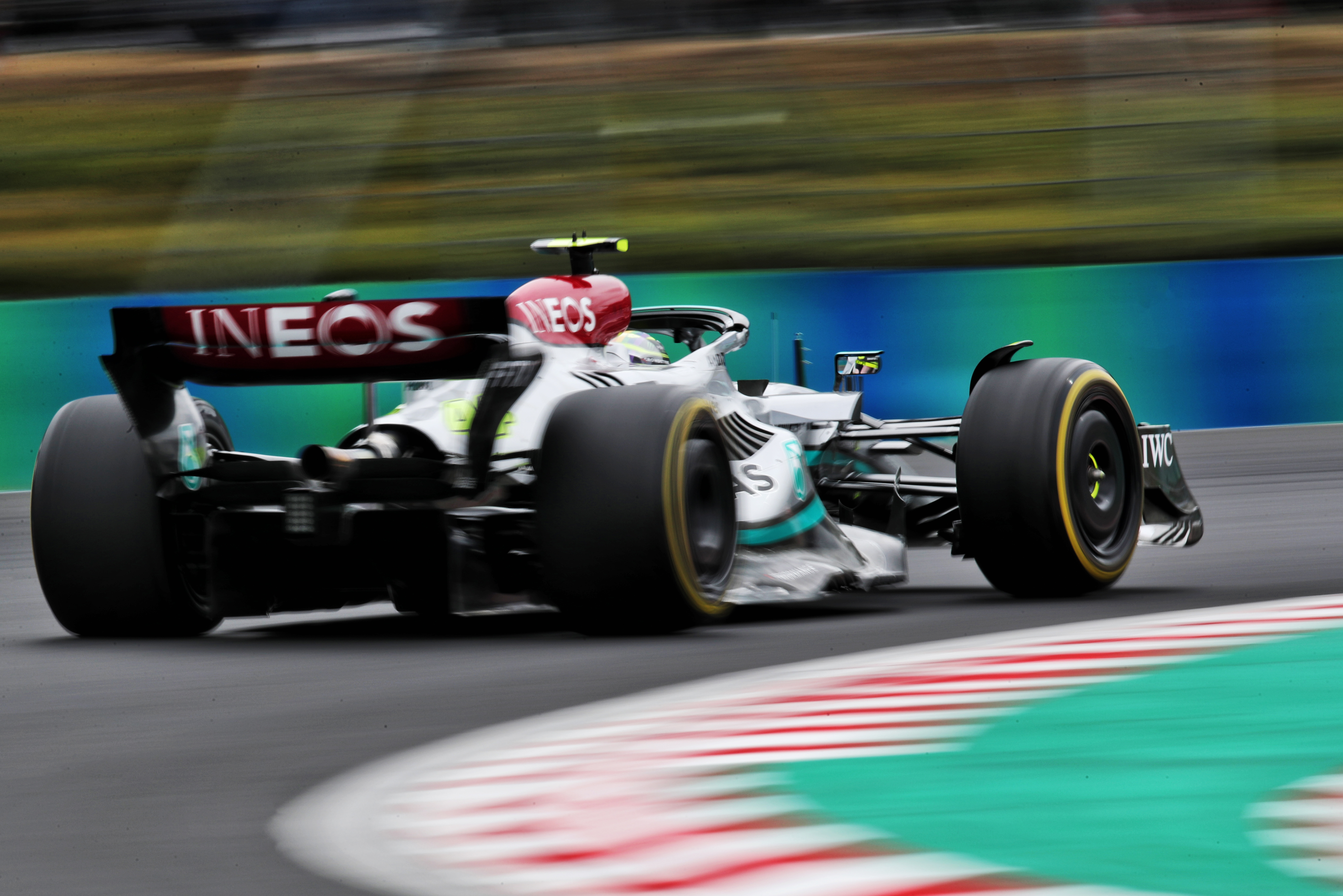 Mercedes has denied it has lobbied for these changes because it cannot guarantee they will actually improve the team's competitiveness, which is what Red Bull has alleged.
But the team is a supporter on the grounds of safety, according to trackside engineering director Andrew Shovlin.
"What we would like is clarity," said Shovlin. "Are they going to change? If so, let's get on with it and agree it.
"We know as a team, we need to fix our problems ourselves and we set that as an objective from day one and we're pretty confident that we can achieve that objective.
"For us, the big thing is we just want clarity on it. But the reality is that these cars will always run close to the ground, they'll always be banging on the road, and whilst you can mitigate that and improve it, if we want to actually change it fundamentally, then it will need a change to the regulations."