Formula 1's podium ceremony could move to the grid and take place without a trophy hand-over when the season starts, because of new COVID-19 protocols.
The 2020 F1 season will begin in Austria next month amid strict guidelines on how the first events after the coronavirus pandemic hit can be carried out.
On Thursday, governing body the FIA published a lengthy set of recommendations around how motorsport can safely be resumed.
This includes the suggestions that championships consider how certain parts of their events may be affected by people not being allowed to gather in large groups or be close together – from turning drivers' briefings into a remotely-accessed virtual meeting to adapting public procedures.
While F1 will not resort to an extreme example of grid build-ups being scrapped so that formation laps start with cars leaving their garage, its processes will be amended.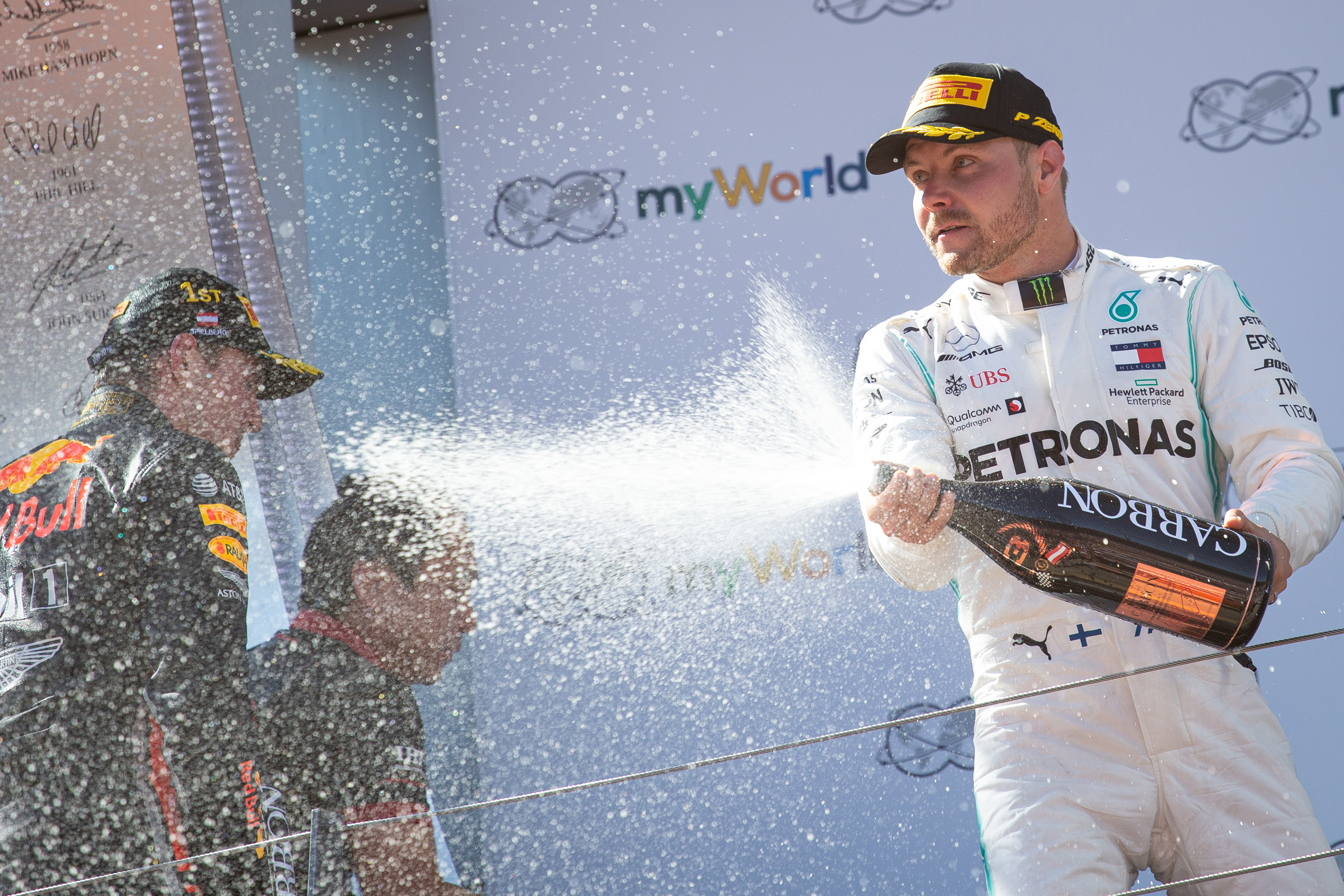 The traditional podium ceremony usually follows the top three drivers returning to parc ferme, gathering in a cool-down room and then heading onto the balcony area where they are presented with their trophies and spray the champagne.
However, F1's managing director of motorsport Ross Brawn says that "can't happen" in the same way.
Instead, F1 will move the ceremony onto the grid, but appears to have not settled on a final format.
"One option would be to line the cars up on the track and the drivers will stand in front of cars," Brawn said in an in-house F1 interview.
"We can't present the trophies, as you can't have someone in close proximity presenting a trophy, but we have worked it out, we have plans and procedures, we're looking at how we can present it on TV."
While the cars will still gather on the grid pre-race, some of the normal traditions will be scrapped or adapted.
The drivers will not be grouped together at the head of the grid for the national anthem, and the usual 'Future Stars' mascots – comprising local children – will not be present but will record video messages to be played instead.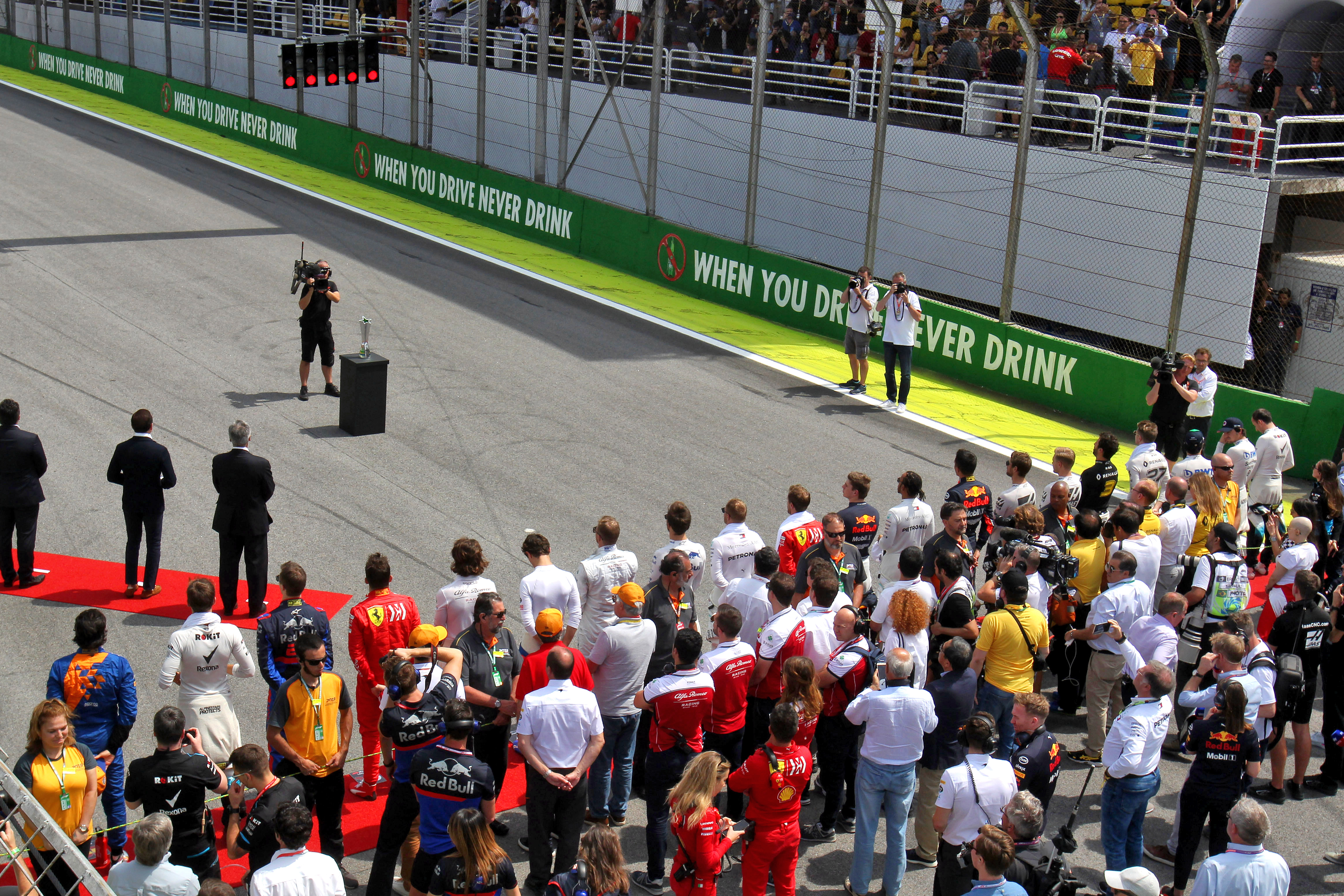 One element that will be completely dropped with no fans in attendance trackside will be the drivers' parade, which usually groups the competitors together on the back of a truck or involves open-top car rides.
Brawn suggested these changes will be in place for the entire 2020 season, although it is not clear how many races will need to be held without fans or with such strict safety protocols in place.
"I'm 100% confident that we will make it an engaging and exciting product, it will just be different," Brawn said.
"This is the new norm.
"How long will this carry on? We don't know, but this will be the new norm for the rest of the year for sure."