We don't yet know if Toto Wolff and Lewis Hamilton found time for that half-hour catch-up over a coffee that they'd mooted on Monday, or if either of them had a pen on them when they did so.
But regardless of whether a 2024 Mercedes Formula 1 contract has actually been signed by the seven-time F1 world champion, the prospect of Hamilton heading elsewhere now feels like it's been conclusively dismissed for good.
It would always have been a shock, though the combination of the talk of a huge Ferrari offer, Hamilton's discomfort with the car in early 2023 and Wolff's admission that he'd understand Hamilton looking at alternatives (albeit only "in a year or two" if Mercedes continued to struggle) had edged it a little closer towards plausibility.
How we (the media, the neutrals) yearned for Hamilton to make a team switch at the apogee of Mercedes' 2010s domination. Major driver line-up reshuffles are always good for fresh storylines, new intrigue and increased pre-season anticipation.
Winter 2009/10 was F1 journalism gold dust with Brawn morphing into Mercedes and luring Michael Schumacher back into F1, champion Jenson Button joining Hamilton at McLaren, Fernando Alonso beginning his pitch to be Ferrari's next legend and so many more domino moves.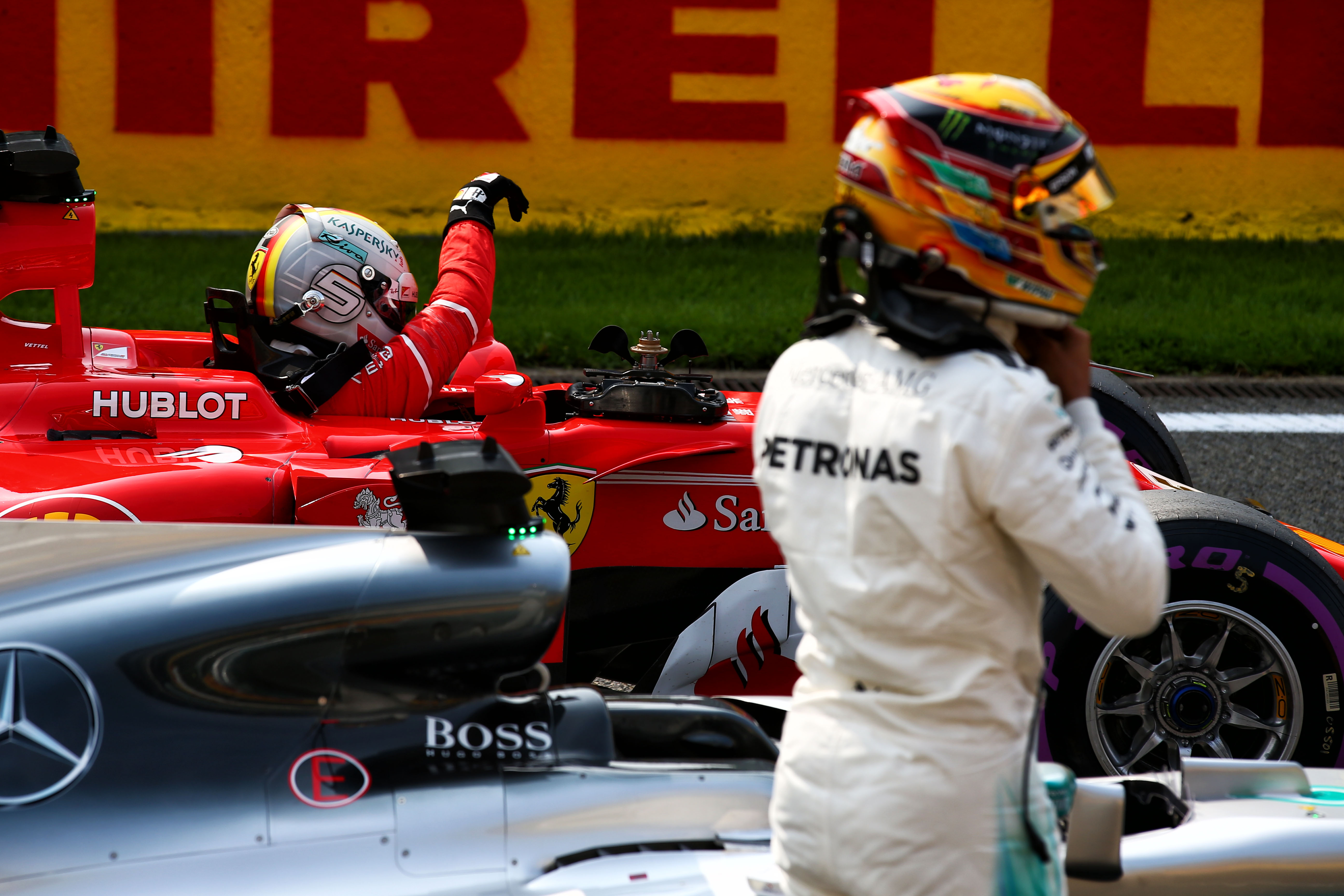 The thought that maybe Hamilton might fulfil his idol Ayrton Senna's old dream of ending his F1 career at Ferrari purely for the romance of it always felt fanciful but tempting from a storyline point of view, especially in the sporadic periods in the second half of the 2010s when Ferrari took the fight to Mercedes. A driver swaparound that weakened Mercedes and boosted Ferrari would've been the accelerant the era's F1 storyline needed to really ignite.
But not now. Now Hamilton staying put at Mercedes creates a much, much better storyline.
---
Hamilton's non-Mercedes options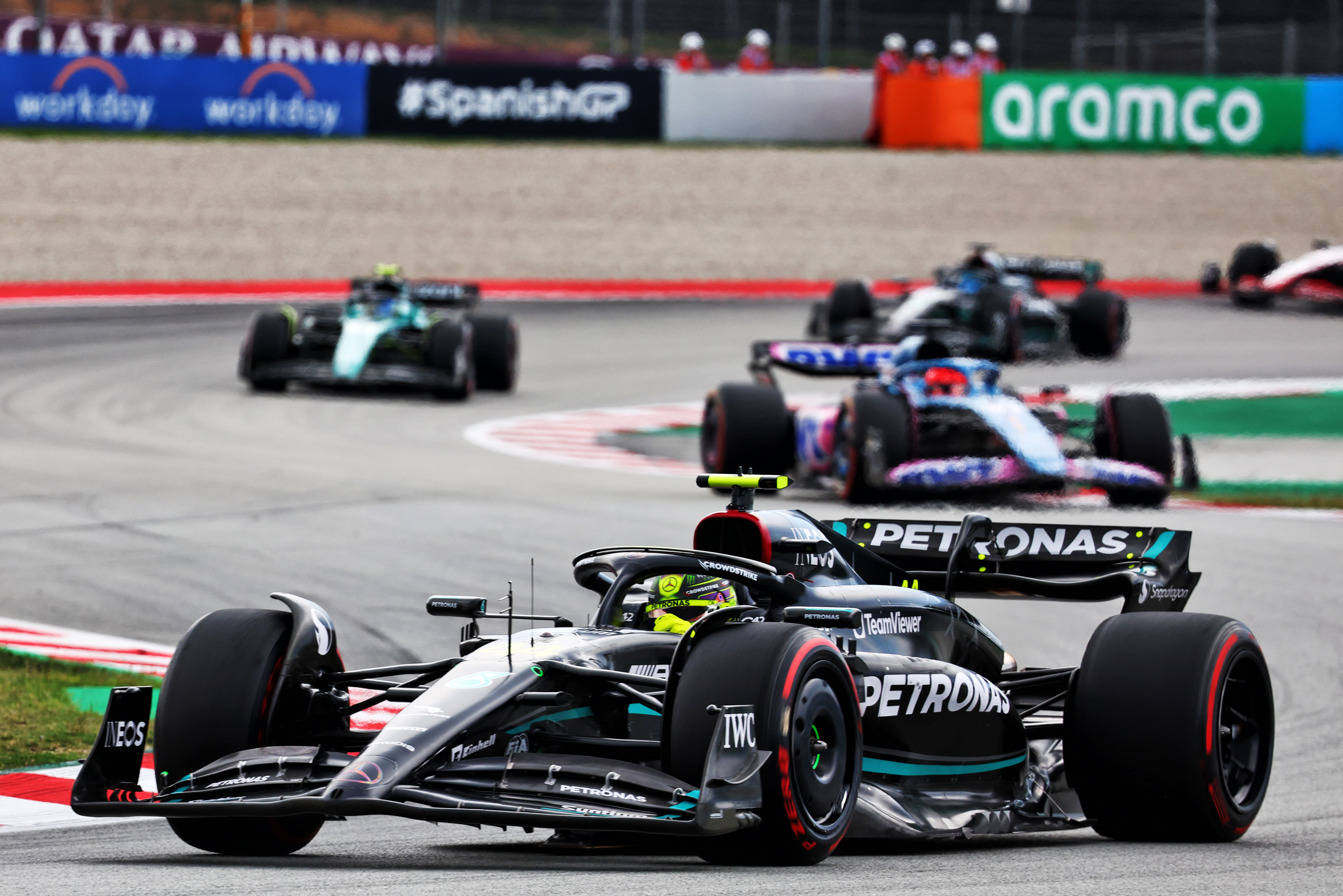 Despite Wolff's admission that he'd understand Hamilton being tempted away, the actually attractive and available options were limited.
Red Bull: Never likely given recent history between it and Hamilton/Mercedes, and with Max Verstappen installed for the long term.
Ferrari: There were coherent arguments to be made for this move, but Ferrari's problem is not its driver line-up and anyone sensible in the team knows that. And anyone sensible outside Ferrari would be wary about driving for it until its trajectory becomes clear.
Aston Martin: A team becoming a very serious player and one with form for pouncing to sign past champions. But it's full for the time being given Alonso's ongoing contract and Lance Stroll's job security via father Lawrence's team co-ownership.
McLaren: Had McLaren stayed on the rising trend it established at the start of the 2020s, maybe a return to his first F1 home (under very different management) could've had some appeal to Hamilton. But McLaren's stumbled far worse than Mercedes lately, and has an excellent young driver line-up anyway.
Audi: A major manufacturer arriving in F1 will always turn heads, but Audi's debut is still nearly three years away and killing time at Sauber in the interim wouldn't appeal to any driver wanting immediate success, especially one late in their career. Plus just being a big manufacturer that's been successful elsewhere in motorsport is no guarantee of F1 competitiveness.
Alpine: Though it has its moments, this team is a long way from being a convincingly appealing alternative for a Mercedes driver right now given its fluctuating form and worrying recent parent-company interventions.
---
Hamilton switching to Ferrari would've changed little in the 2020s F1 narrative except neutralising him as a title threat. Though he'd bring experience and gravitas to Ferrari, he wouldn't make that car go any faster than Charles Leclerc can. And if Mercedes is on course to fight for titles again, it'll do so with George Russell if it can't with Hamilton.
A resurgent Mercedes keeping Hamilton offers something unprecedented in modern F1. When a dominant force is toppled, the driver key to that dominance has usually moved on by the time that team rises again (see Red Bull returning to top form with Verstappen, not Sebastian Vettel) – if it ever does (see Williams). Schumacher and Ferrari swinging back at Alonso and Renault in 2006 is the closest thing to an exception.
Mercedes getting back on terms with Red Bull and the Hamilton/Verstappen title fight resuming after a pause in which Mercedes was down for the count, and with the very different context of Verstappen now being the defending champion (and the potentially explosive subplot of Russell making it a three-way fight too), is a wonderful prospect.
The 2021 season often leaned too far to the wrong side of the tightrope between enthralling and terrifying that great motorsport rivalries balance on. It was also best enjoyed far away from social media and the extreme ends of the protagonists' fanbases.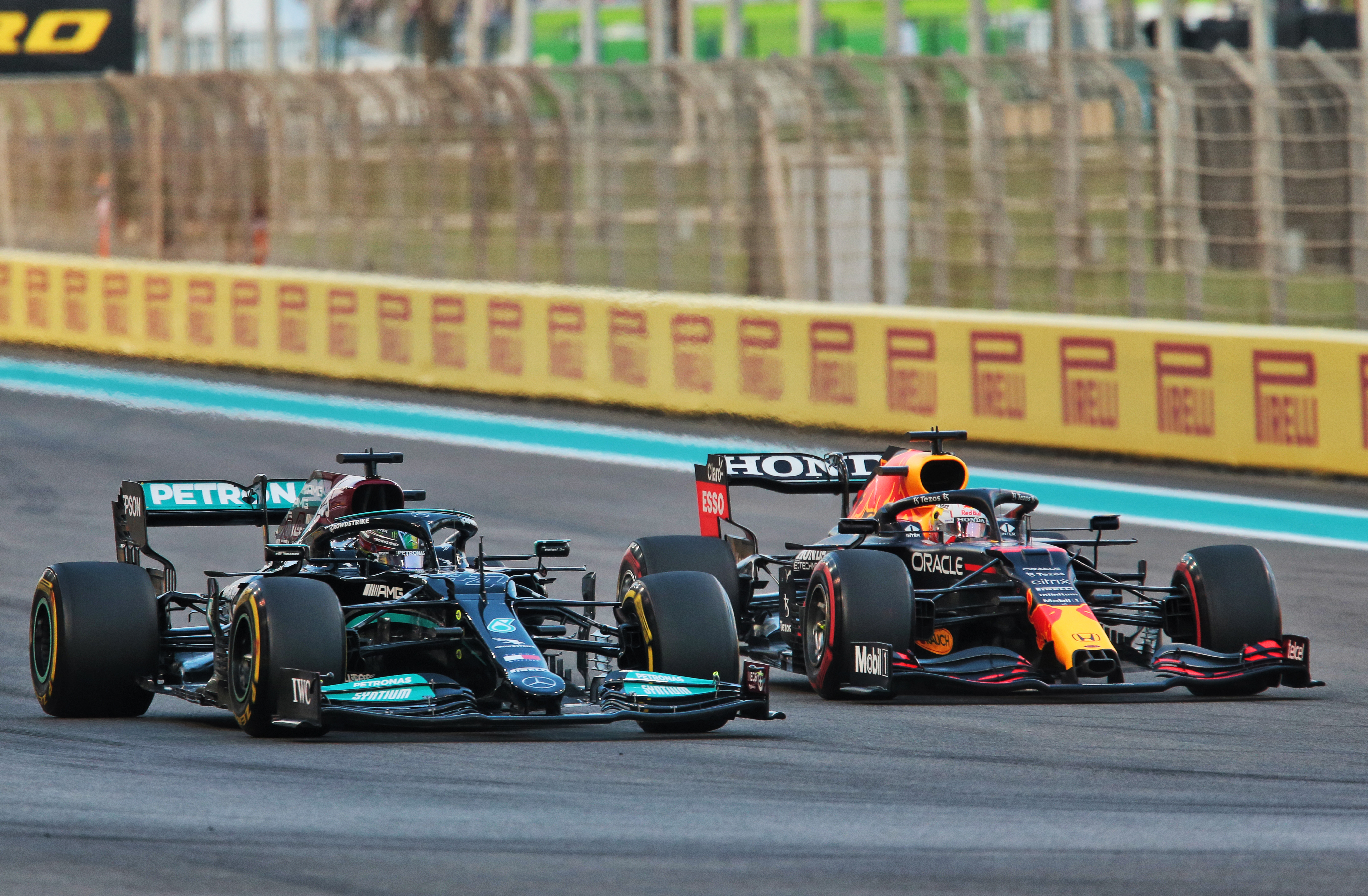 But it was also absolutely glorious. Two teams of such quality, two drivers among the very greatest their sport has ever seen, with so little to choose between them all season and the advantage and championship battle momentum swinging so often. It's what every top-level sport wishes for. It was a privilege to follow it.
A rematch is such a tantalising prospect. Mercedes will surely fight for a championship again before F1's next massive rules reset, its weight of recent achievement is too vast for it not to. It doing so with Hamilton again takes that narrative up another level.
And that's why after so many years when it felt like Hamilton switching teams was what was needed to reinvigorate F1's drama level, him staying put now has the biggest potential to do that.