Five Formula 1 drivers are trialling prototype gloves in practice for the Turkish Grand Prix after an FIA research project informed by Romain Grosjean's fiery crash in Bahrain last year.
The FIA safety department has been working on a specific effort to improve the heat transmission protection of drivers' gloves since the start of 2021.
It is understood that, beyond only F1, the governing body had a previous desire to increase the safety standards of the gloves.
Drivers have previously been wary that increased protection can compromise comfort and dexterity, particularly the regular use of buttons on steering wheels, which the FIA has always taken into consideration.
However, the 2021 project is an attempt to find the right balance between safety and practicality, and has been informed by what happened in Grosjean's huge crash in last year's Bahrain Grand Prix.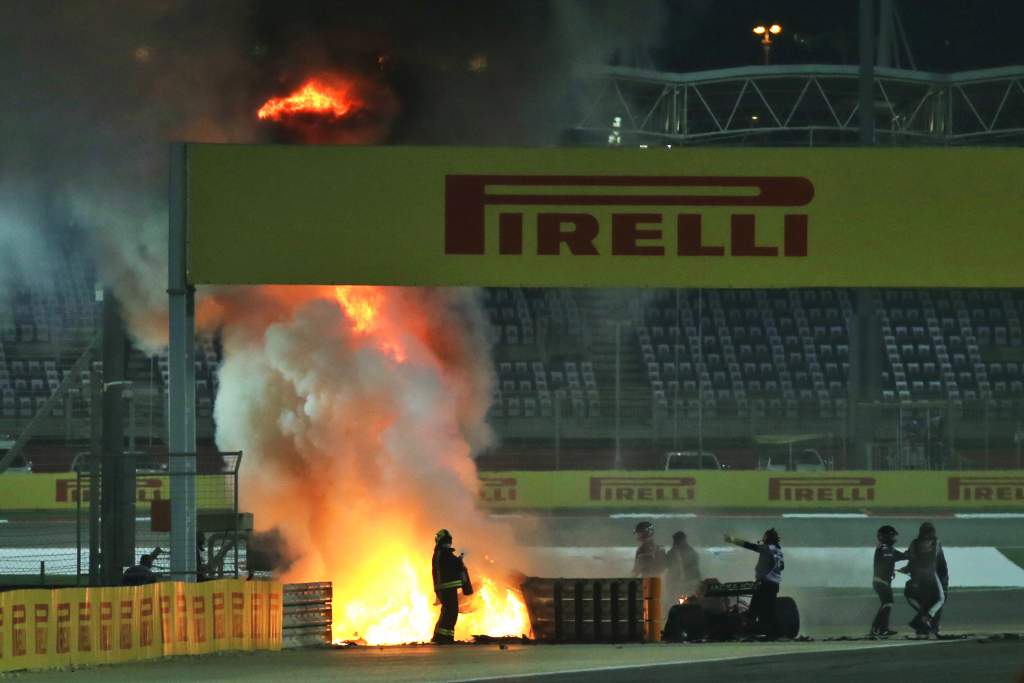 Grosjean crashed on the opening lap and his car caught fire after splitting in two. The then-Haas driver was briefly trapped in the cockpit and though he was able to escape, he suffered serious burns to his hands.
Dressing fully off and Petrus happy!!!
🥰🥰🥰 pic.twitter.com/0Ab3r2fcW1

— Romain Grosjean (@RGrosjean) January 12, 2021
Even though Grosjean has returned to racing in IndyCar, he is still dealing with the effects of those burns.
The findings from the FIA's investigation into the Grosjean crash was published alongside its determined circuit racing safety initiatives for 2021 – with Grosjean's accident one of 19 significant incidents from 2020 that were part of the process for determining those priorities.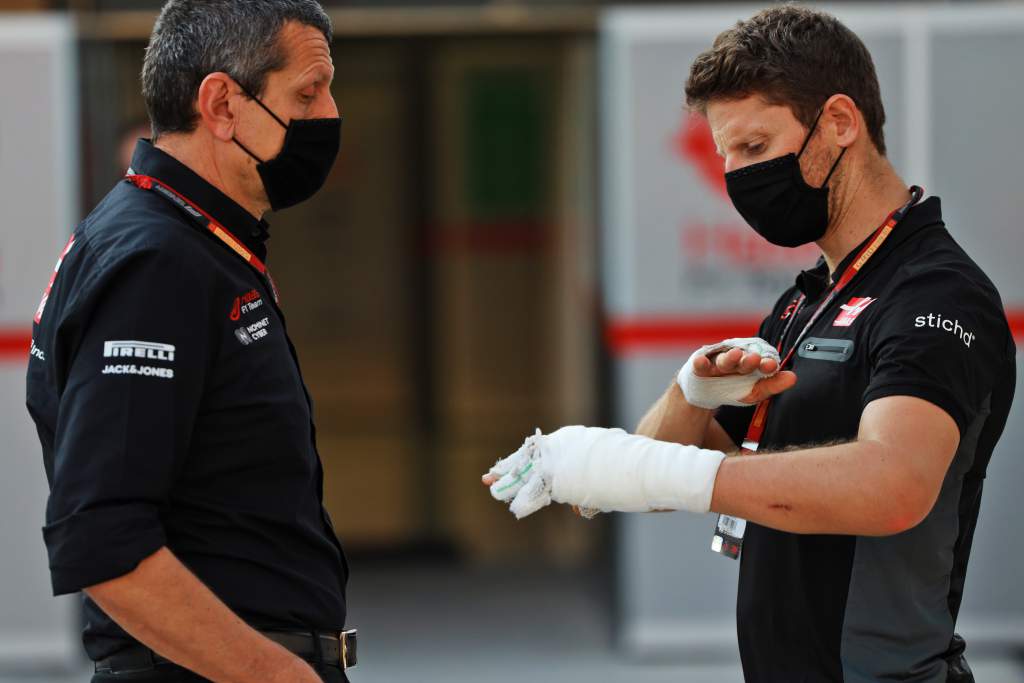 One of the initiatives was an investigation into improvements to the gloves' heat transfer index.
The Race understands that the prototype gloves have increased heat transmission protection, which corresponds to an increase in the time the hand can be exposed to direct heat from flames the temperature on the skin reaches a level of significant concern.
Now that research has been conducted it has been considered that "any effects of the specification changes on comfort or dexterity can only be evaluated effectively during track testing", the FIA says.
The FIA International Sporting Code requires F1 drivers to wear FIA-approved gloves with a specific safety standard but since 2017 it has been possible for permission to be given to use prototype safety equipment during official sessions.
It has recently been agreed that the new prototype gloves may be used during official and private test sessions in F1, Formula E, the World Rally Championship and World Endurance Championship.
Five drivers across five different teams are trialling the gloves in FP1 at Istanbul on Friday: world champions Lewis Hamilton (Mercedes) and Sebastian Vettel (Aston Martin), Carlos Sainz (Ferrari), Daniel Ricciardo (McLaren) and George Russell (Williams).