Williams has endured a difficult time in 2022, scratching around for points while its Formula 1 rivals from last year – Alfa Romeo and Haas – have picked up some good results. But its performance during the Spanish Grand Prix weekend in Barcelona showed how big a task it faces technically.
Driver Nicholas Latifi described Barcelona as F1's "reference track", which showcased the aerodynamic deficit the team must work to eliminate if it is to emerge as a more consistent force in F1's midfield.
The Mercedes-engined Williams FW44 has been off-the-pace this season and only advanced to Q2 once, courtesy of Alex Albon's unexpectedly strong qualifying performance in the Bahrain season opener.
It has the slowest car on average, 2.782% off the pace based on its fastest single lap of each weekend compared to the quickest overall. But in Spain, it was more off the pace than ever before with a deficit of just over 3.5%.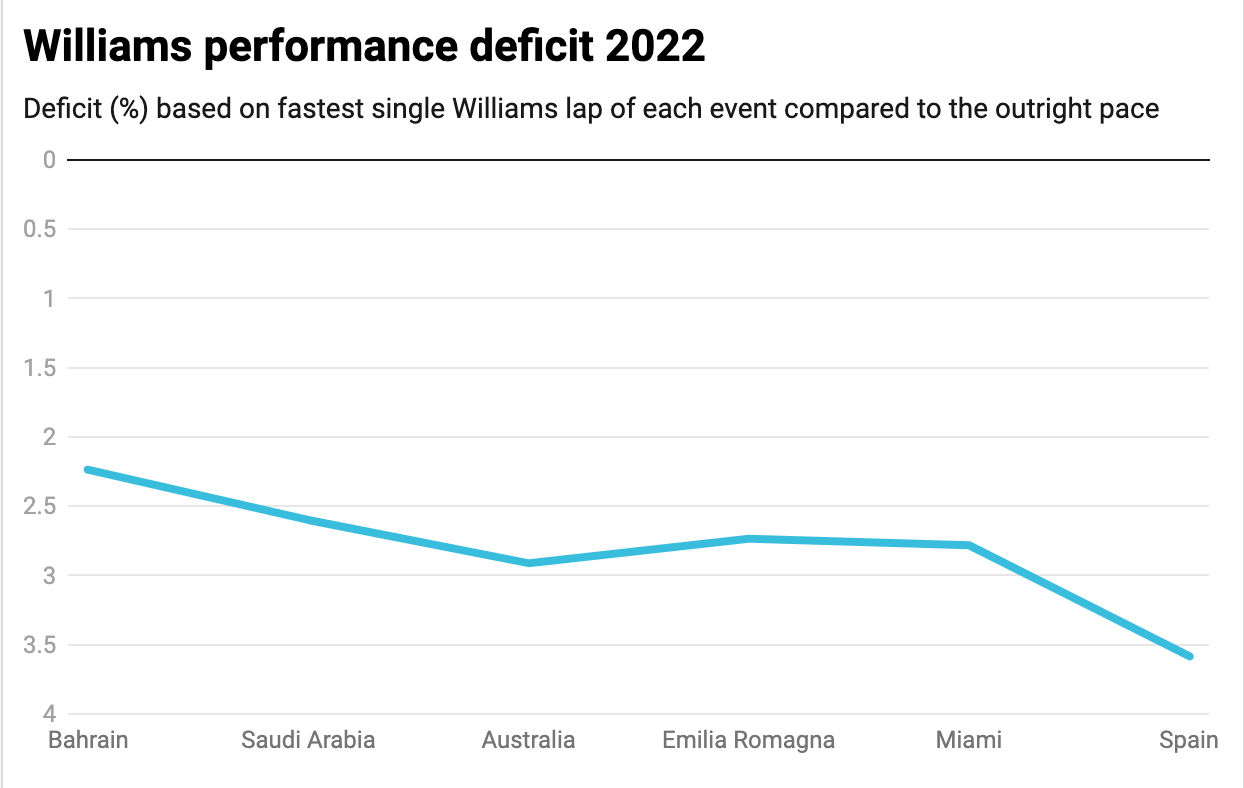 "Absolutely," said Latifi when asked by The Race if the performance at a pure aerodynamic track like Barcelona exposed the weaknesses of the car. "It's unfortunate to arrive here like that.
"Alex has had a few good races and scored points from really great management on his side.
"But this track is the reference track and you just put on all the downforce that you have. And we're still one of the quickest by far on the straights, so that shows we need a bit more downforce.
"And we're very slow in the corners, especially the high-speed, compared to everyone else.
"It just makes managing the tyres so much more difficult. You're just constantly sliding around."
Latifi did also attempt to accentuate the positive of generating "good info for the guys back at the factory", but the team is well aware of its weaknesses.
That the car was struggling particularly in the high-speed turns suggests it is not producing the ground-effect downforce as effectively as its rivals, given how powerful this is in the quick corners.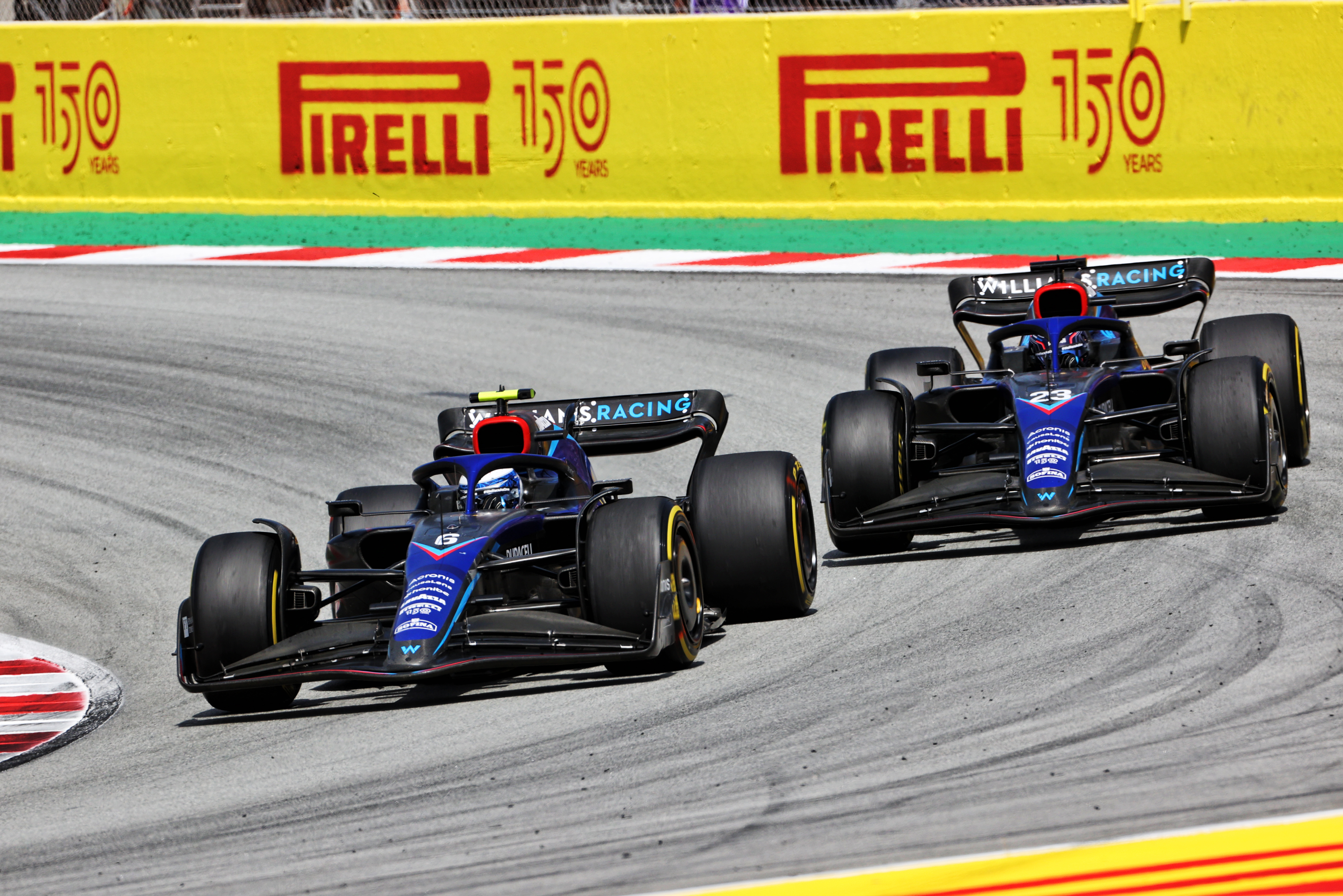 The Williams was fastest over start/finish line in qualifying, and second quickest – behind only Lewis Hamilton – in the main speed trap 220 metres before Turn 1. But the Williams was the slowest car in all three sectors in Barcelona.
While Williams has scored points twice this year, courtesy of Alex Albon's 10th place after a penultimate-lap pitstop in Australia and his ninth place in Miami, generally it hasn't had the all-round pace to score. Straightline speed has been a strength, although Williams was at its strongest relative to the front in the first event of the season in Bahrain.
The team hopes that upcoming upgrades will help to make the car more competitive, with the objective to become a consistent Q2 performer.
"It's a little bit variable depending on which track we're at, but certainly it has a few through-corner balanced characteristics that we'd rather it didn't have," said head of vehicle performance Dave Robson in Spain.
"But partly what we've been doing during the season is trying to understand how much of that is down to choices we've made, and we could genuinely have made different choices – and therefore there is scope to improve it reasonably easily, and how much of that is a feature of the regulation set.
"When we get such a big change in regulations, you've got to very quickly work out what is undesirable but almost unavoidable, and what we simply could have done better.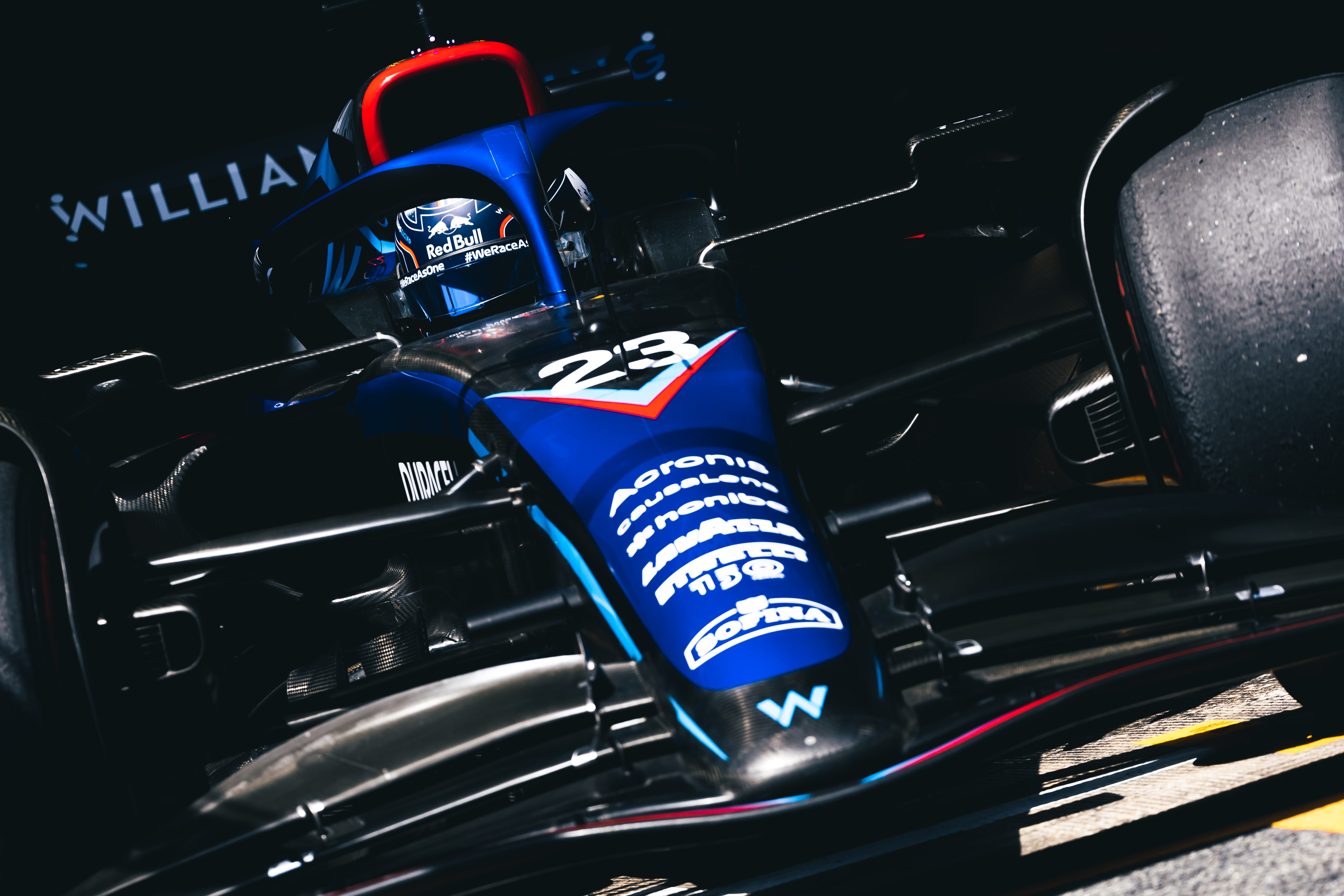 "So, we've been working on that, we've got a pretty good idea now of what we need to do, what the regulations allow us to do and we're now finalising how to do it, or how best to do it most efficiently."
The progress made from here will be a good test of Williams's development ability and its aerodynamic strength under the leadership of technical director Francois-Xavier Demaison.
But with Aston Martin, its rival for the dubious accolade of the slowest car so far this season, confident of the potential of its major upgrade package, Williams needs to make gains to avoid being stuck at the back of the field this year.