The Williams Formula 1 team headed into qualifying for the Bahrain Grand Prix expecting both cars to be eliminated in Q1.
So it was a surprise to see Alex Albon make it to the second stage of qualifying and end up 14th after having "outperformed" the car.
Albon pipped AlphaTauri driver Yuki Tsunoda by 0.024s to earn the final Q2 place, then beat Alfa Romeo's Zhou Guanyu to earn a place on the seventh row. But that was only after Zhou's final lap time was deleted for infringing track limits at Turn 4.
The Williams drivers had been no higher than 17th in FP2 and FP3, but while team-mate Nicholas Latifi was slowest in qualifying after struggling for grip after difficulties getting the tyres working in Q1, Albon recaptured a little of former Williams driver George Russell's old magic with his performance.
"That result with Alex was better than we were expecting going into the session, we were pleased and a little bit surprised to get out of Q1 to be honest," said Williams head of vehicle performance Dave Robson.
"That's the first qualifying session we've had with him and testing isn't really the same. It was good to see him really take charge.
"He was completely calm, he's got a lot of talent and could extract from really good performance from the car today. He probably outperformed the car."
Albon's performance was somewhat flattered by others not making the most of the machinery. While Aston Martin pairing Nico Hulkenberg and Lance Stroll genuinely looked slower thanks to the team's porpoising-imposed limitations, it was only Tsunoda and Daniel Ricciardo underperforming in Q1 – combined with Albon's good lap – that made Q2 possible. And Tsunoda was hampered by missing all of final practice with a hydraulic problem.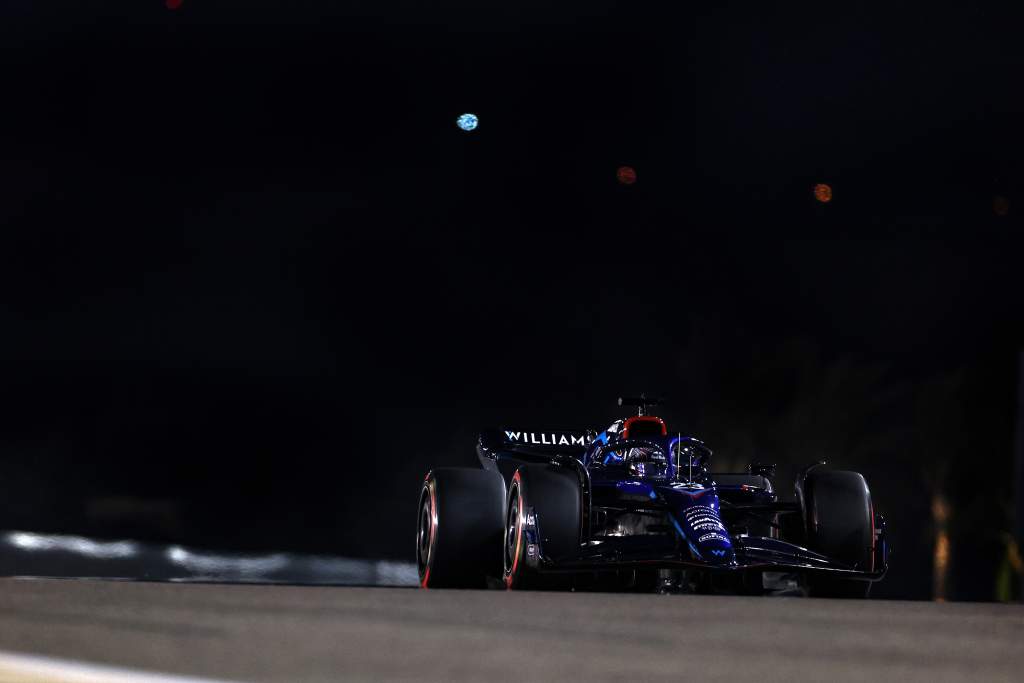 Albon's Q2 time was seven-tenths of a second off 13th-fastest Lando Norris's McLaren and it's clear Williams still has much work to be done even to be considered a team with genuine Q2 pace.
However, Albon felt a big step had been made thanks to knowledge gained during FP2 and indicated the car behaved more like it did during the first pre-season test, saying "where we finished today is almost how it was feeling in Barcelona".
He was surprised by that step at a circuit he believes does not flatter the characteristics of the Williams.
"I felt really happy," said Albon when asked by The Race about his performance. "Honestly, if you think about where we were at the beginning of last week in terms of testing, to say that we were going to get into Q2, we would have said, 'you're joking'.
"So I'm really happy with how, how it panned out. The car took a huge step forward, from P3 to quali today.
"We've done some good things in FP3 quite late and it felt like a great car. We would be very happy if we can keep the position that we're starting in today."
Albon believes that there was a breakthrough in understanding of what the car requires, which from the team's perspective also reflected growing understanding of how to act on the ex-Red Bull driver's feedback.
He also accepted that running in qualifying trim perhaps masked some of the car's weaknesses and at least allowed him to attack with confidence.
"It's little bit of everything," said Albon of the changes.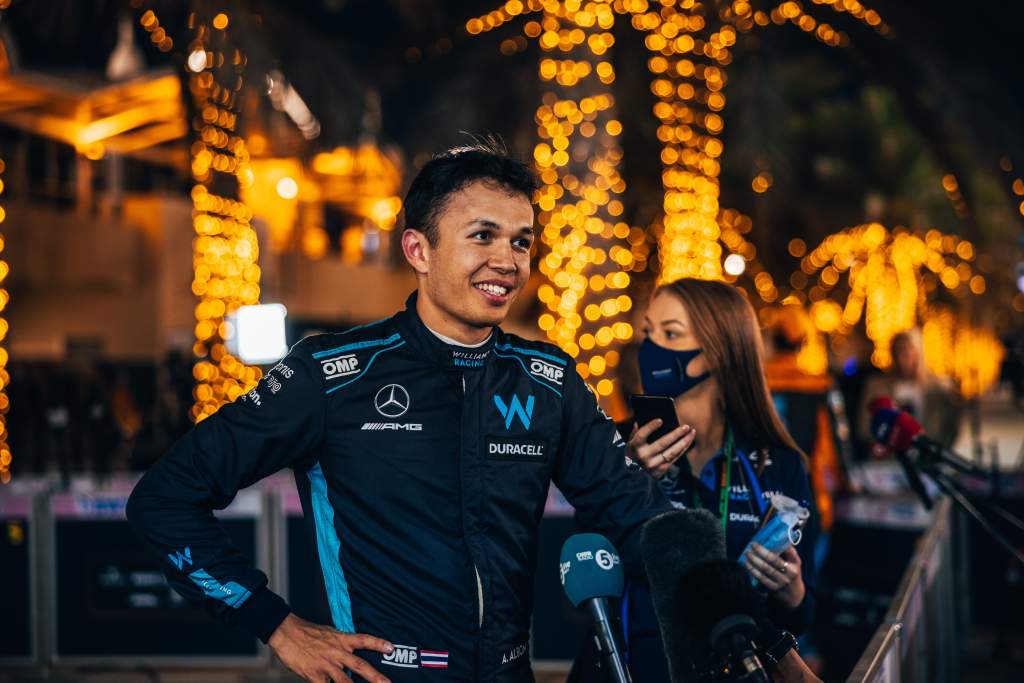 "It's understanding what the car needs. That's always the main thing every time you have a new car, new regulations, you've got to address the weak points and then find ways to get over them.
"We've been chipping away at it during testing and it came alive. It could be possibly due to the track temp as well and the lighter fuel makes the tyres feel like they switch on a bit better."
The race is likely to be a struggle with Albon facing a tough task to keep Tsunoda and Ricciardo in quicker cars behind.
But after a pre-season that started promisingly but became far tougher when F1 moved to Bahrain, Albon's qualifying performance is at least a ray of hope – albeit one that, in terms of position, did flatter the car.