The Singapore Grand Prix is one of the races Formula 1 has missed most during the years of COVID-affected calendars.
Not just because it was F1's first night race, but because the demanding Marina Bay street track has been the scene of so many impressive performances since it joined the calendar in 2008.
We've picked eight of our favourites. It's certainly not an exhaustive list of the greatest F1 drives in Singapore, but the variety of performances that instantly came to mind when we asked our writers to nominate their choices of the best Marina Bay performances shows the kind of fascinating storylines this track generates.
SEBASTIAN VETTEL – 2013
Scott Mitchell-Malm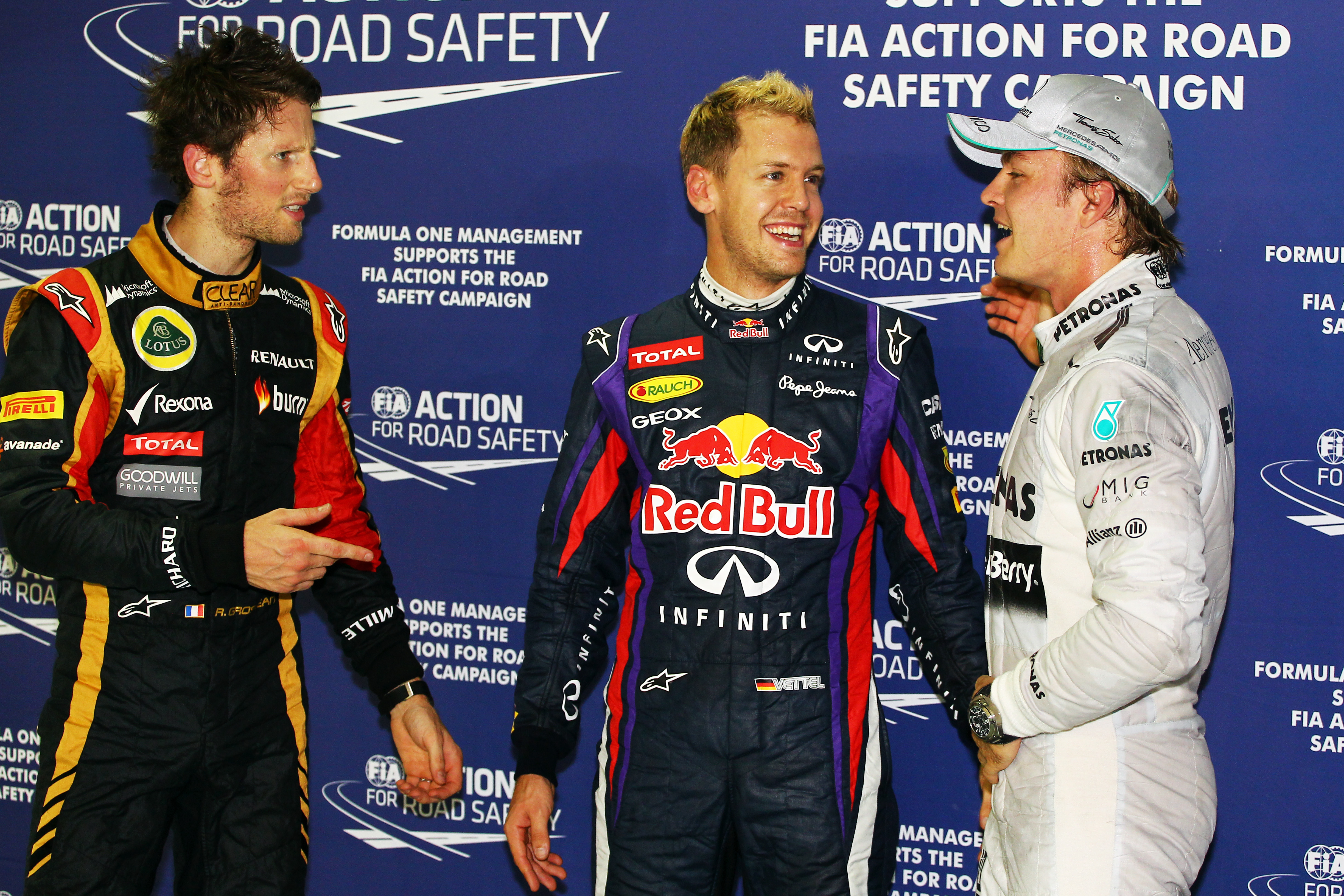 Is there a more defining example of Sebastian Vettel's 2013 season than…him not even being on track?
The images of Vettel watching the final runs of Q3 at the 2013 Singapore Grand Prix from the Red Bull garage, then celebrating pole position as Nico Rosberg (just!) failed to beat his earlier laptime, are iconic.
In a crazy, record-breaking run of dominance, Vettel was on fire in Singapore in a car that could have been tailor-made for the Marina Bay circuit. But thinking you have it under lock and key and don't need to bother with your final Q3 run? That's another level of confidence.
Oh, and to top it off, Vettel absolutely crushed everybody the next day to win by more than half a minute. This was him at his astonishing Red Bull best.
PASTOR MALDONADO – 2012
Josh Suttill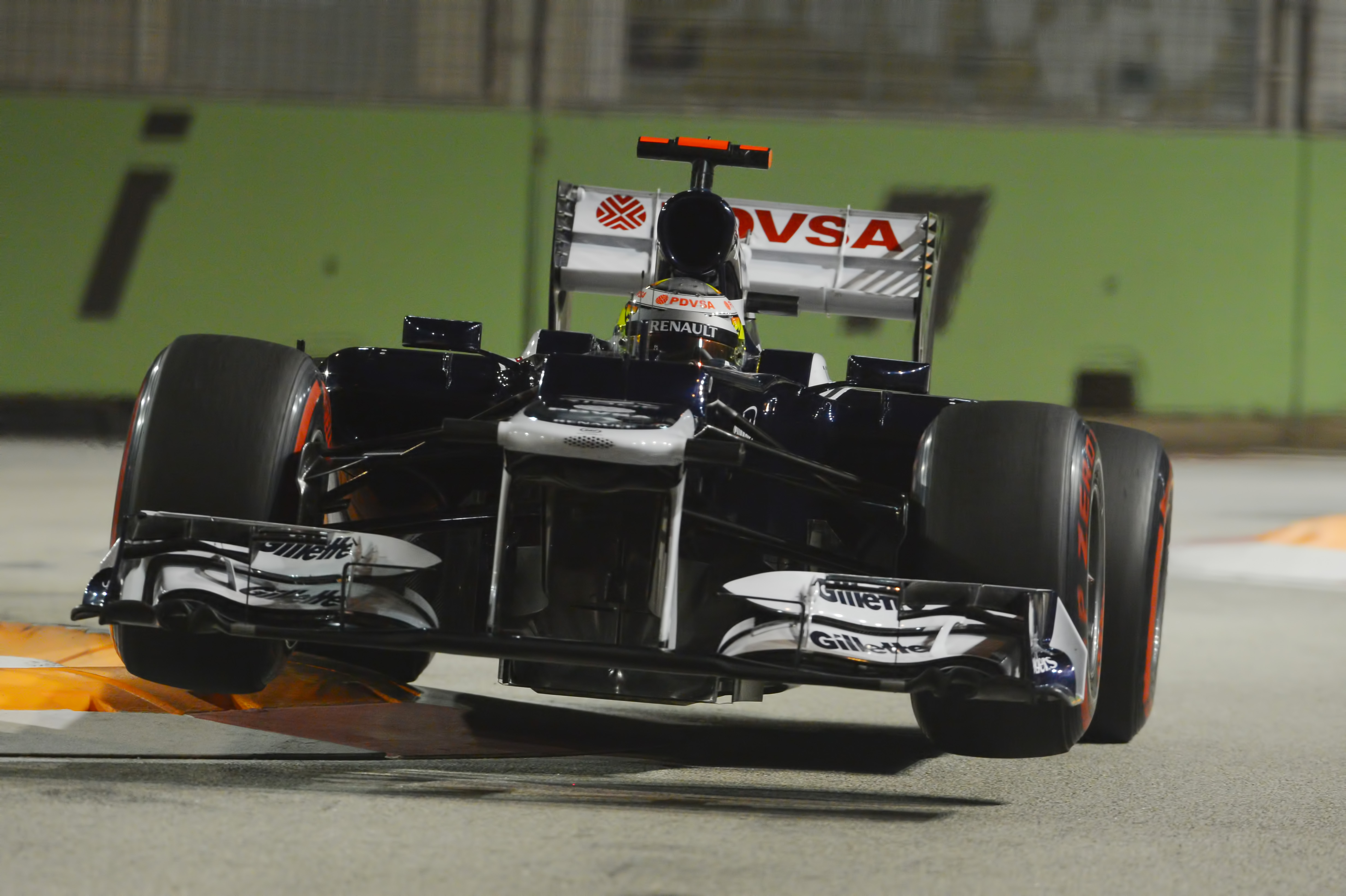 Pastor Maldonado and Williams's 2012 season might be best remembered for a giant-killing Spanish Grand Prix victory but they almost added another podium in Singapore.
As at Barcelona, Maldonado was second fastest in qualifying behind Lewis Hamilton with a brilliantly committed Q3 lap.
A tardy start dropped him to fourth on the opening lap but he was back into the podium places when race leader Hamilton's McLaren expired.
He was holding his own with a feisty defence of third place against his Barcelona victory rival Fernando Alonso before a safety car was called following Narain Karthikeyan's crash at the tight Turn 18 left-hander.
It was during this safety car period that Maldonado's Williams suffered hydraulic failure. Unlike some other instances in 2012, the potential of Williams's strong FW34 was squandered through no fault of Maldonado's.
FELIPE MASSA – 2008
Edd Straw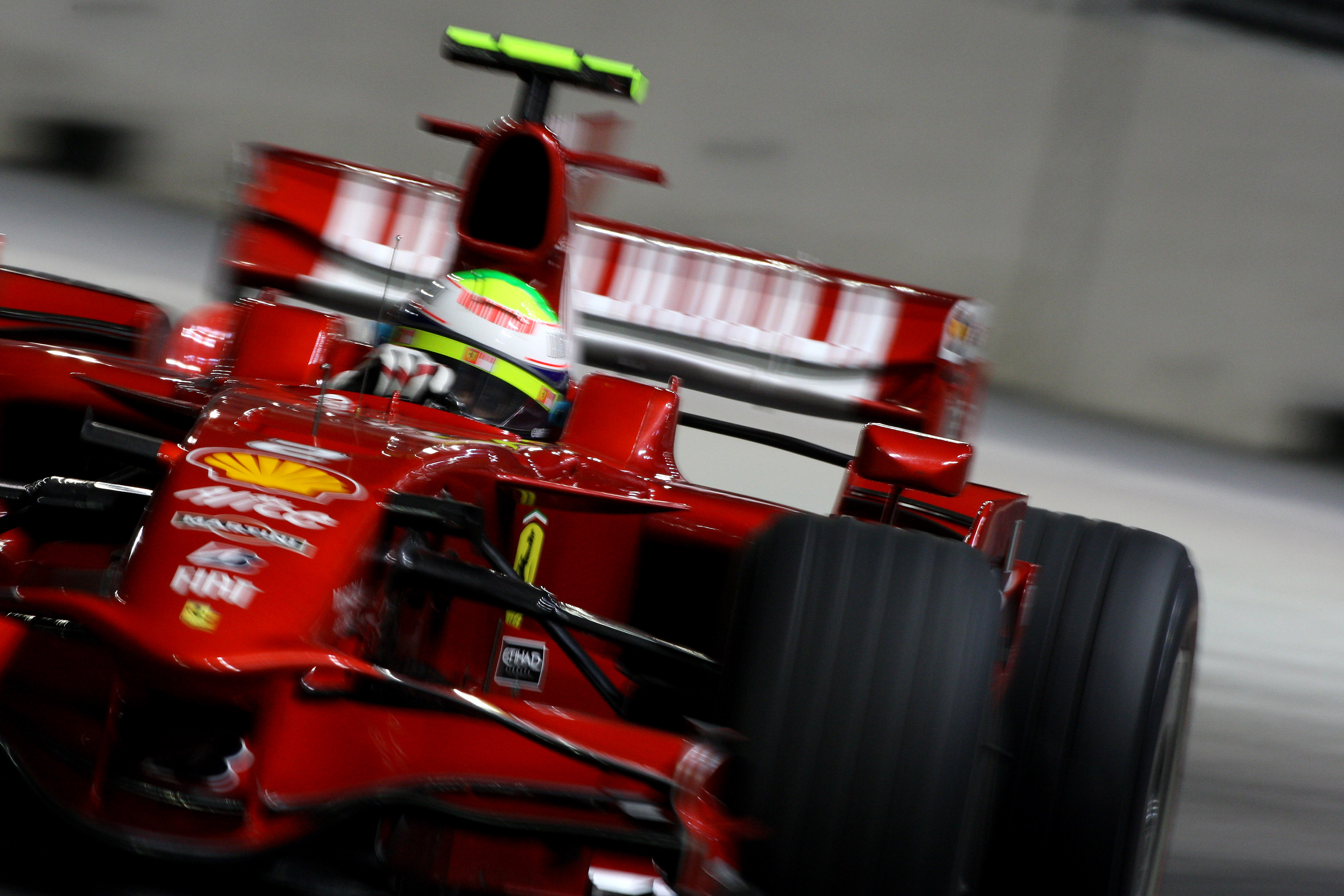 Felipe Massa would likely have won the 2008 Singapore Grand Prix but for Nelson Piquet Jr's deliberate crash, but it's often forgotten that he was in that position thanks to a majestic qualifying lap.
Massa was mighty, taking pole position for Ferrari by 0.664 seconds with a precise lap in which his capacity to keep the minimum corner speed high was brilliantly showcased.
"The car was just perfect, so nice to drive smoothly," said Massa.
"I managed to do a perfect lap and it always helps when you have a good car and don't make any single mistakes. That is always a great achievement."
JOLYON PALMER – 2017
Scott Mitchell-Malm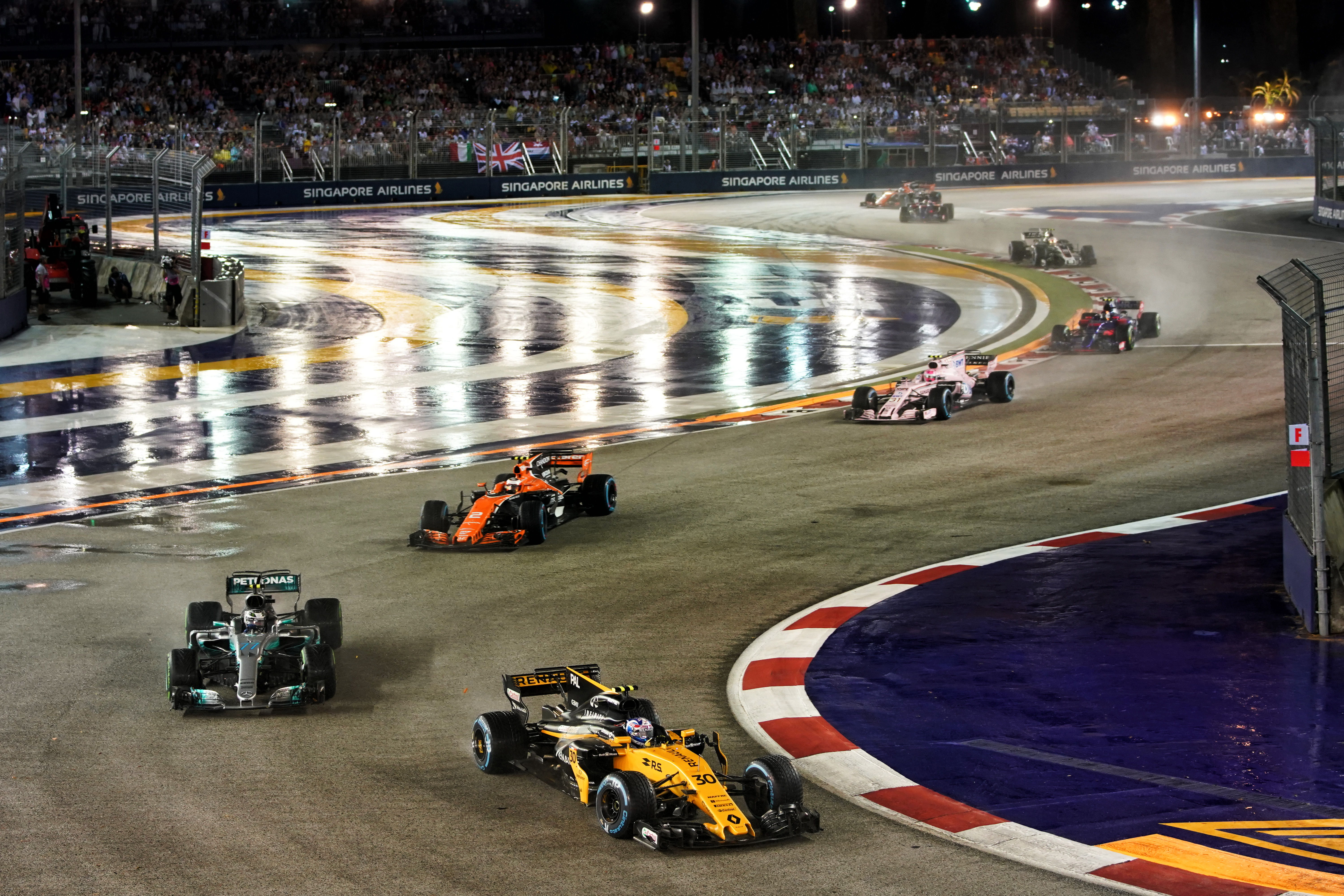 I advocated this because I like the quirky mix about it: a career-best result, a long overdue turnaround in fortune after a trying year spent in Nico Hulkenberg's shadows, and a bittersweet reality as Palmer knew he had lost his Renault drive for at least the following season.
The chaotic first-lap crash sparked by the incident between Vettel, Max Verstappen and Kimi Raikkonen vaulted Palmer up the order but a sweet move on Valtteri Bottas's Mercedes at the restart – which meant Palmer ran in the top five in the opening stint – is easily forgotten.
Palmer made great use of his track position to eventually finish sixth after a faultless drive. He'd only start one more grand prix, as Renault still opted to axe him before the season ended, but the 2017 Singapore GP at least gave him a day of days before he disappeared from the grid for good.
MAX VERSTAPPEN – 2015
Josh Suttill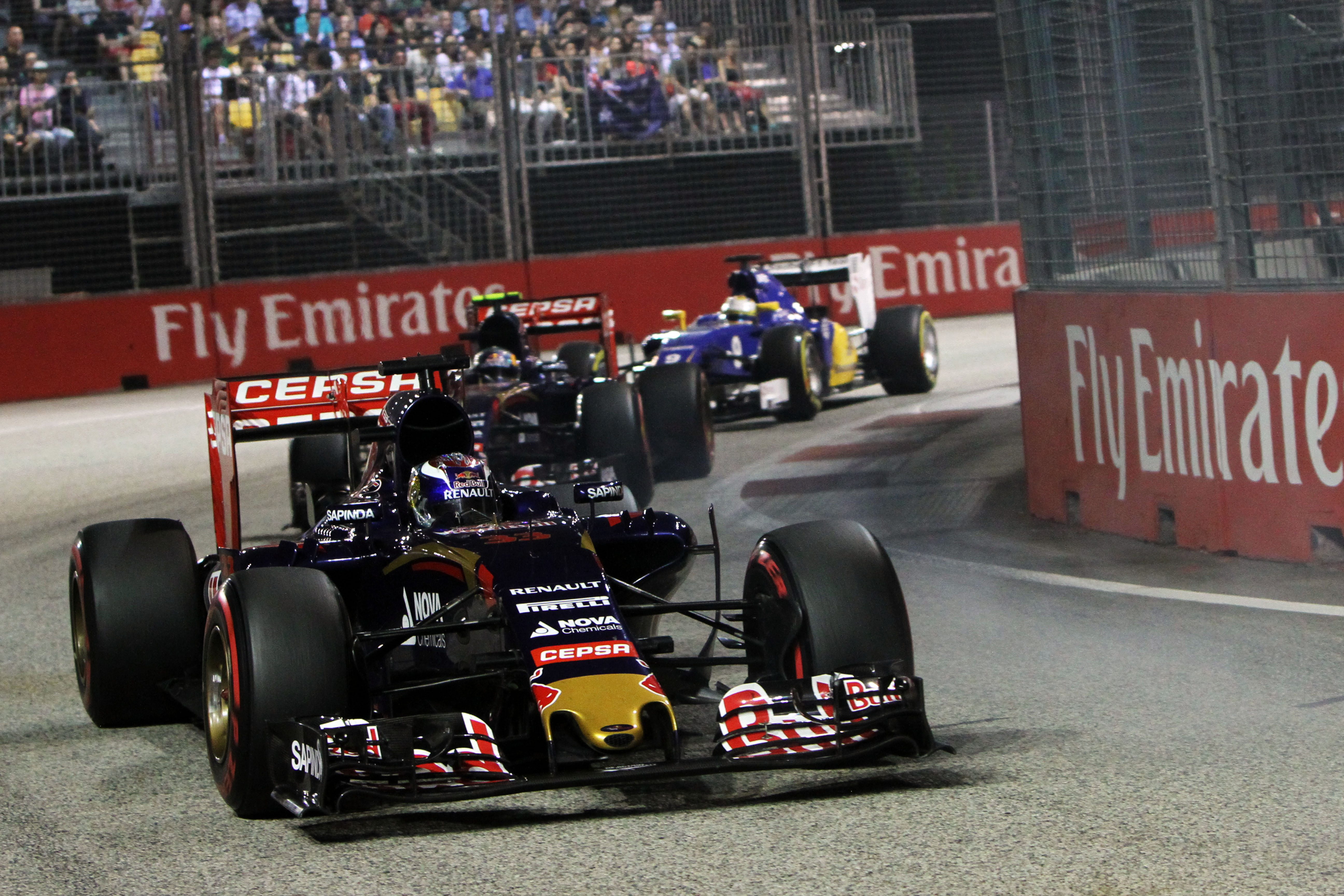 To finish eighth from running a lap and a half down will usually require some fortune. And Verstappen's drive at the 2015 Singapore GP certainly did in the form of a safety car for a clash between Massa and Hulkenberg that negated much of the time loss of Verstappen's stall at the start.
But it also featured some brilliant team-order pushback as he defied a rather harsh call to allow his Toro Rosso team-mate Carlos Sainz through – a decision that team boss Franz Tost backed after the race.
Instead, the then rookie F1 driver was able to keep the progress he'd made from a spirited charge from the back which included some trademark Verstappen moves, and bagged four points from what had previously looked like a hopeless Sunday.
PAUL DI RESTA – 2012
Jack Cozens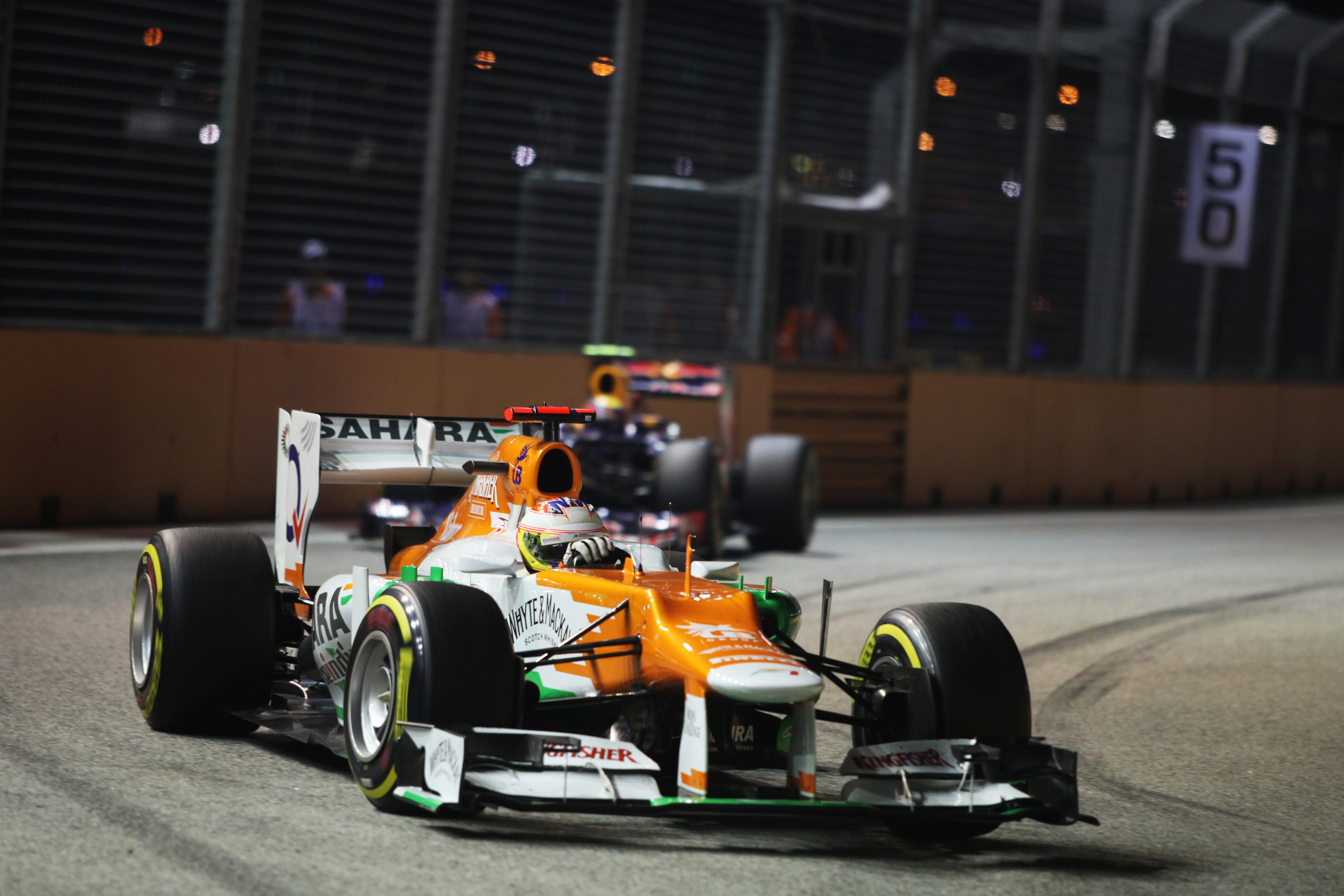 Paul di Resta's fourth place for Force India in 2012 might not have featured the same grit and determination, underdog heroics, or astonishing speed as of some of the other entries on this list.
It might not even be the most head-turning drive from that year's grand prix. But it is noteworthy for being the (equal) best result of his 59-race F1 career.
Perhaps what was most impressive was just how serene di Resta's run was in a typically busy Singapore GP. A fine sixth in qualifying wasn't as eye-catching as Maldonado's exploits, but that and a good launch off the line really set up his race.
Fourth at the finish owed something to the retirements of Hamilton and Maldonado, but this was still a drive that put him head and shoulders clear on the day of Force India team-mate Hulkenberg – and di Resta wasn't that far from the podium either.
Alonso's third looked secure in the final stint despite a four-lap tyre advantage in the Force India driver's favour. But even so, finishing four seconds from a Ferrari (even that Ferrari) and trouncing Rosberg's Mercedes plus Lotus pair Raikkonen and Romain Grosjean was among the best performances from what was a very strong midfield cluster in 2012.
JEAN-ERIC VERGNE – 2014
Sam Smith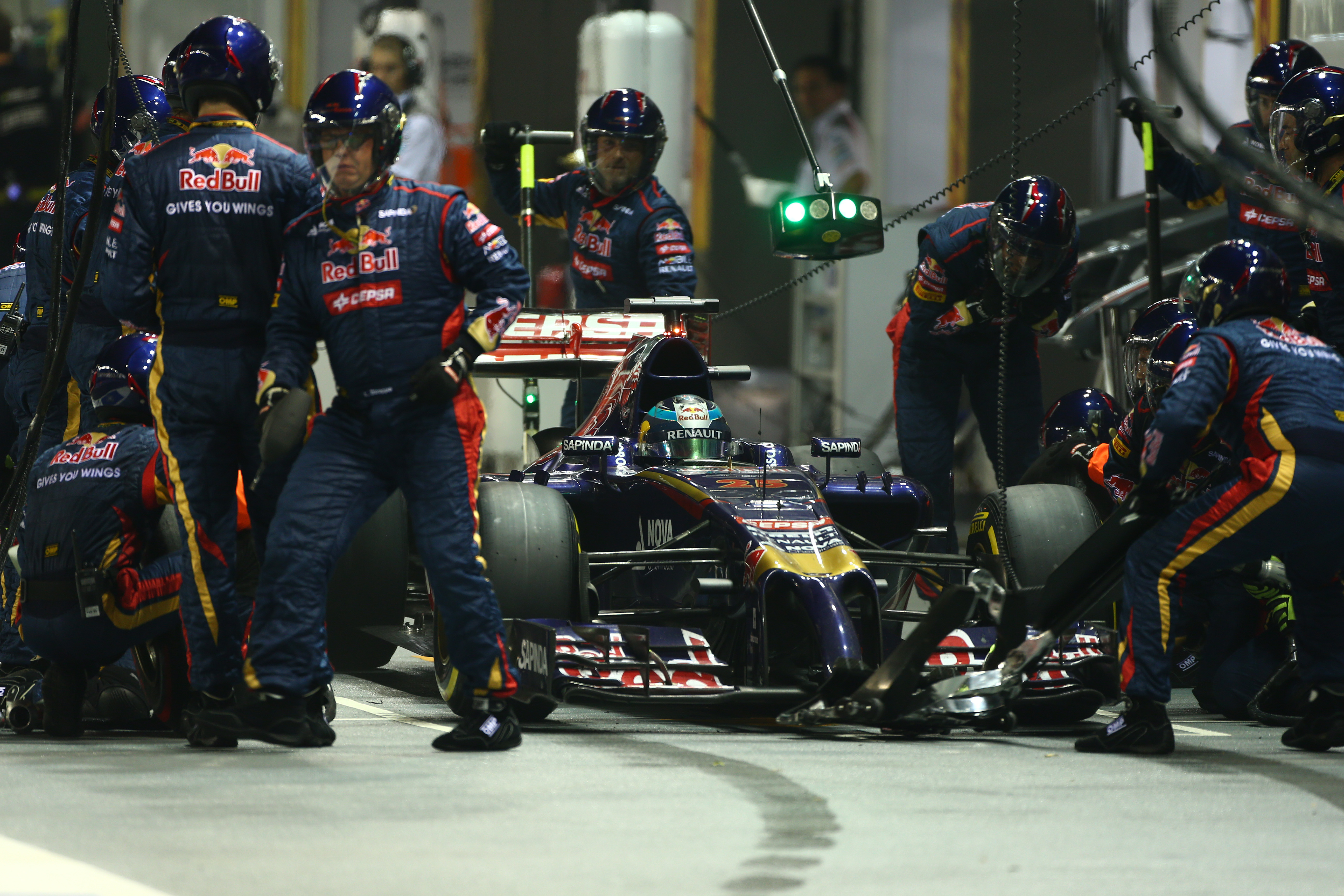 Jean-Eric Vergne's performance at the 2014 Singapore Grand Prix was notable for many reasons but it was all the more impressive for its grit and fortitude.
Vergne was told just before the race that despite being three points up on Toro Rosso team-mate Daniil Kvyat it would be he that departed the Red Bull set-up at the end of 2014.
His weekend began badly when he simply failed to exploit the STR9's obvious pace in qualifying. He was true to his honest reputation when it comes to his own performance and vowed to rectify things on race day.
This he did with an excellent performance, coming through from 12th to sixth despite getting two five-second penalties for track limit violations.
It meant he stretched his points advantage over Kvyat to 11 but the dice appeared to have been loaded from the start for the increasingly frustrated Parisian.
NICO ROSBERG – 2016
Edd Straw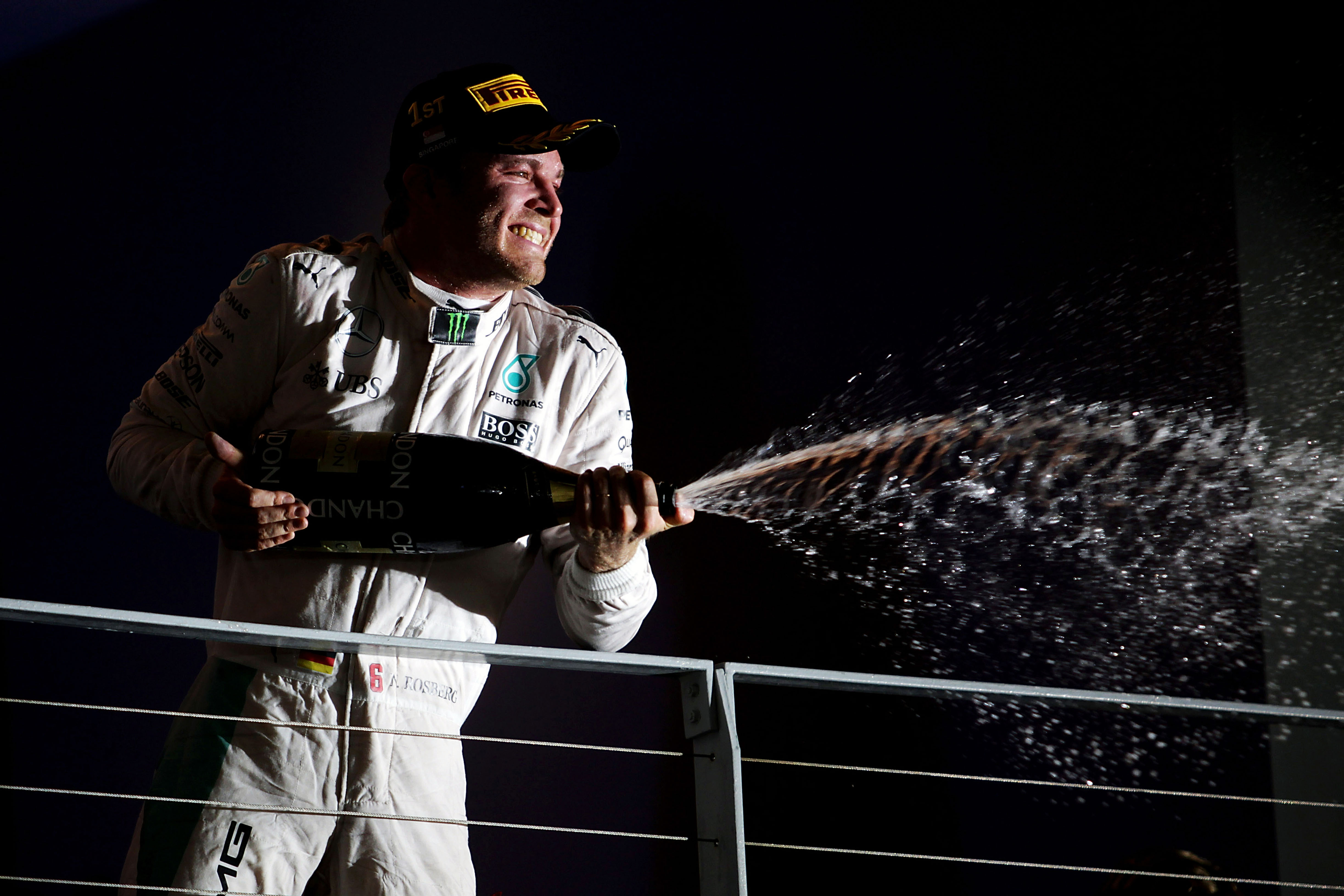 Qualifying looked set to be a tightly-fought contest between Mercedes, Ferrari and Red Bull until Rosberg blew the opposition out of the water and took pole by half a second.
He reckoned it was one of the best laps of his career and spoke of a "super-special feeling".
Rosberg battled brake-temperature concerns and seemed to have the race under control, only for the chasing Daniel Ricciardo to make a third stop – one inspired by Hamilton's third visit to the pits after he switched to a more aggressive strategy.
Traffic in the form of Felipe Nasr's Sauber plus Ricciardo's stunning out-lap meant Mercedes had to leave Rosberg out, leaving him to hold off the charging Ricciardo by just under half a second.