Formula 1 drivers wrote to the FIA after the Tuscan Grand Prix regarding the huge restart crash and plan to raise the matter again in Russia this week.
Four cars were eliminated from the Mugello race at a safety car restart as a combination of factors created a concertina effect that dramatically caught out drivers at the tail end of the midfield.
All those involved escaped injury and 12 drivers received warnings for their perceived roles in creating the circumstances for the accident.
Several drivers, including the Mercedes duo who were unaffected by the crash, felt the FIA's restart procedure played a part as well but FIA race director Michael Masi rejected that claim and said there was no need for anything to change.
Grand Prix Drivers Association director Romain Grosjean said at Sochi on Thursday that he, fellow director Sebastian Vettel and GPDA head Alexander Wurz had discussed the issue over WhatsApp.
"We wrote a letter to Michael Masi, trying to find out what we can do better," said Grosjean.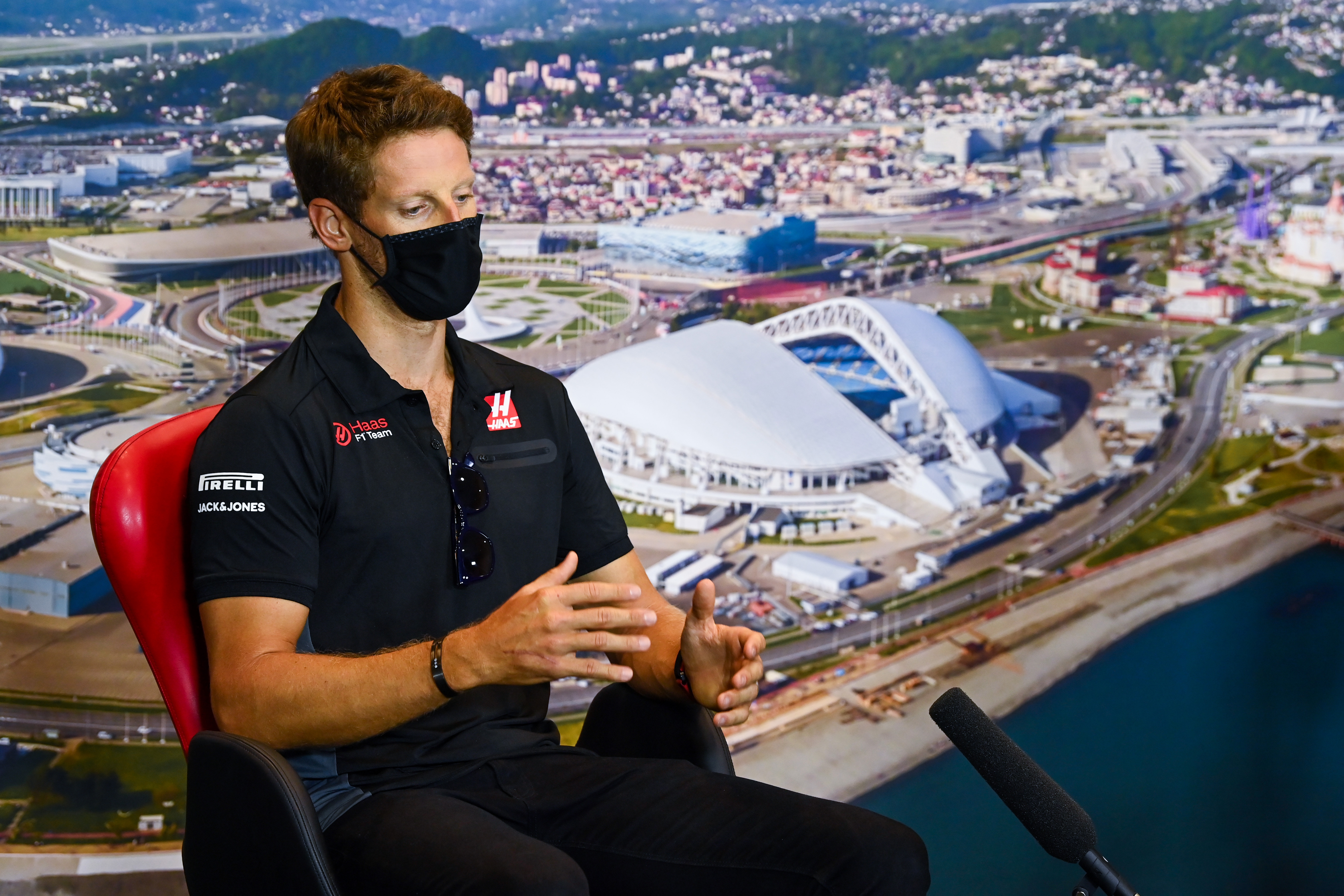 "I don't think there was anything standing out in Mugello, in terms of the restart. It was a lot of small things that led to a big crash at the end.
"Maybe a few tweaks in some of the rules could possibly help and that's what we want to discuss to avoid such a scary moment.
"I guess we were kind of lucky that it ended up with nobody been hurt because it was quite a high-speed crash and [could have ended with] a car flying into the fence, where all the pitwalls were."
Every driver and team accepted that the position of the start-finish line at Mugello, quite a long way after the exit of the final corner, played a key role in the incident.
That is considered the 'control line' where racing may resume, which meant leader Valtteri Bottas kept a slow pace until the last moment to avoid being outdragged on the run down to Turn 1.
However, some felt this was exacerbated by the safety car lights being turned off later than normal and as that is the sign for Bottas to take control of the restart speed – he cannot drop more than 10 car lengths behind before that moment – it limited his options and contributed to the confusion.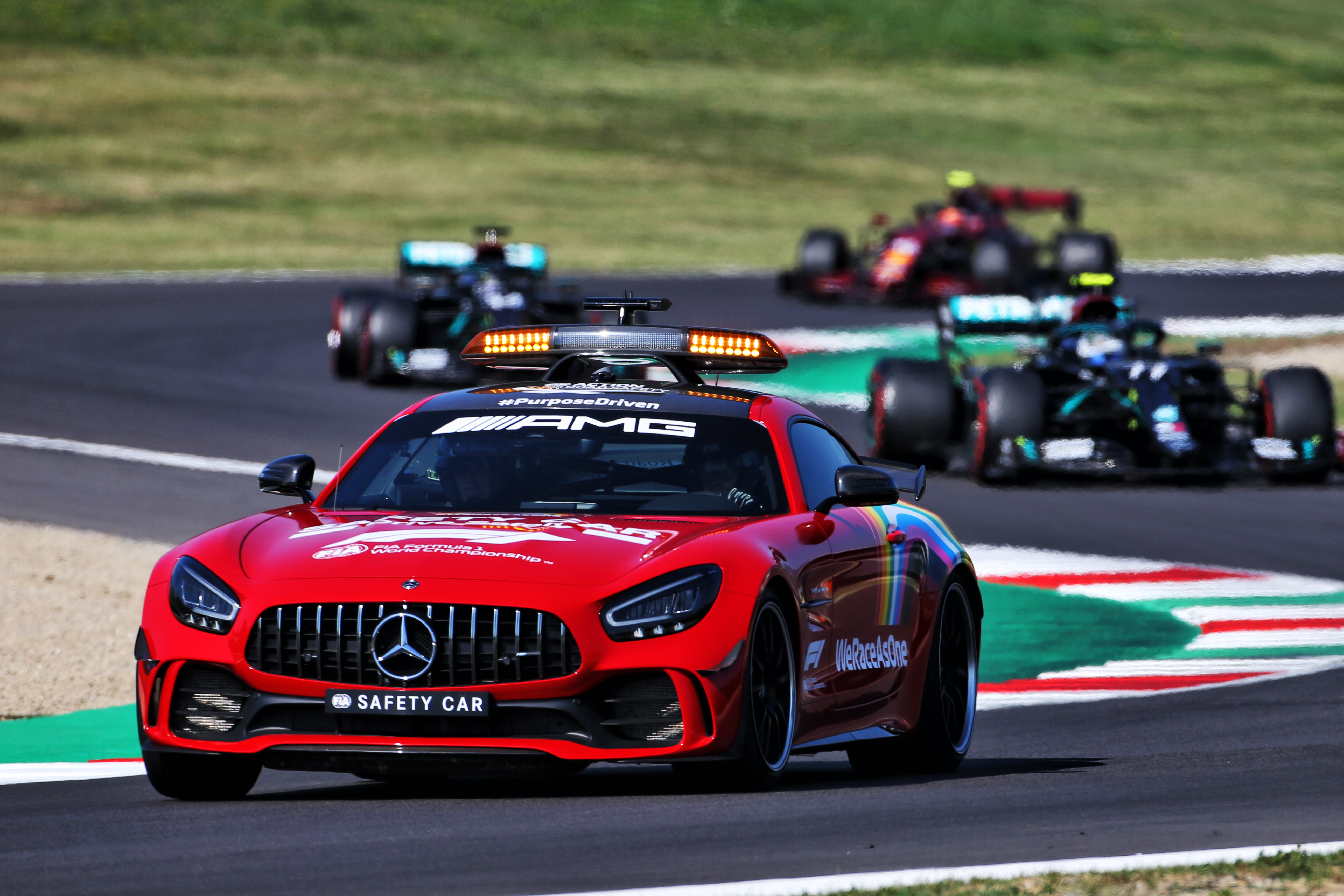 Masi denied the lights were turned off any later than normal, although analysis from The Race indicates that the safety car was a shorter distance from the control line than at previous races, and the lights went out up to 400 metres closer to the line than at Spa.
McLaren's Carlos Sainz had a sickening heavy impact in the crash and said it would "definitely" be raised in the Russian GP drivers' briefing, although was careful not to contradict Masi's position in public.
"I want to wait for the drivers' briefing, to hear everyone's opinion and to analyse what some drivers have to say and why they left those big gaps and why safety car lights were late out and all those things," he said.
"I don't know the reasons for them. I don't want to have an opinion right now because I want to hear everyone before taking some conclusions, before forming a bit of a group and discussions to potentially make things better next time.
"I do believe we need to learn from it and see how we can make things better.
"I think we just need to sit down clearly, discuss, have everyone's opinion and see what we can do better.
"But I don't think it's right either to criticise drivers or criticise the FIA publicly."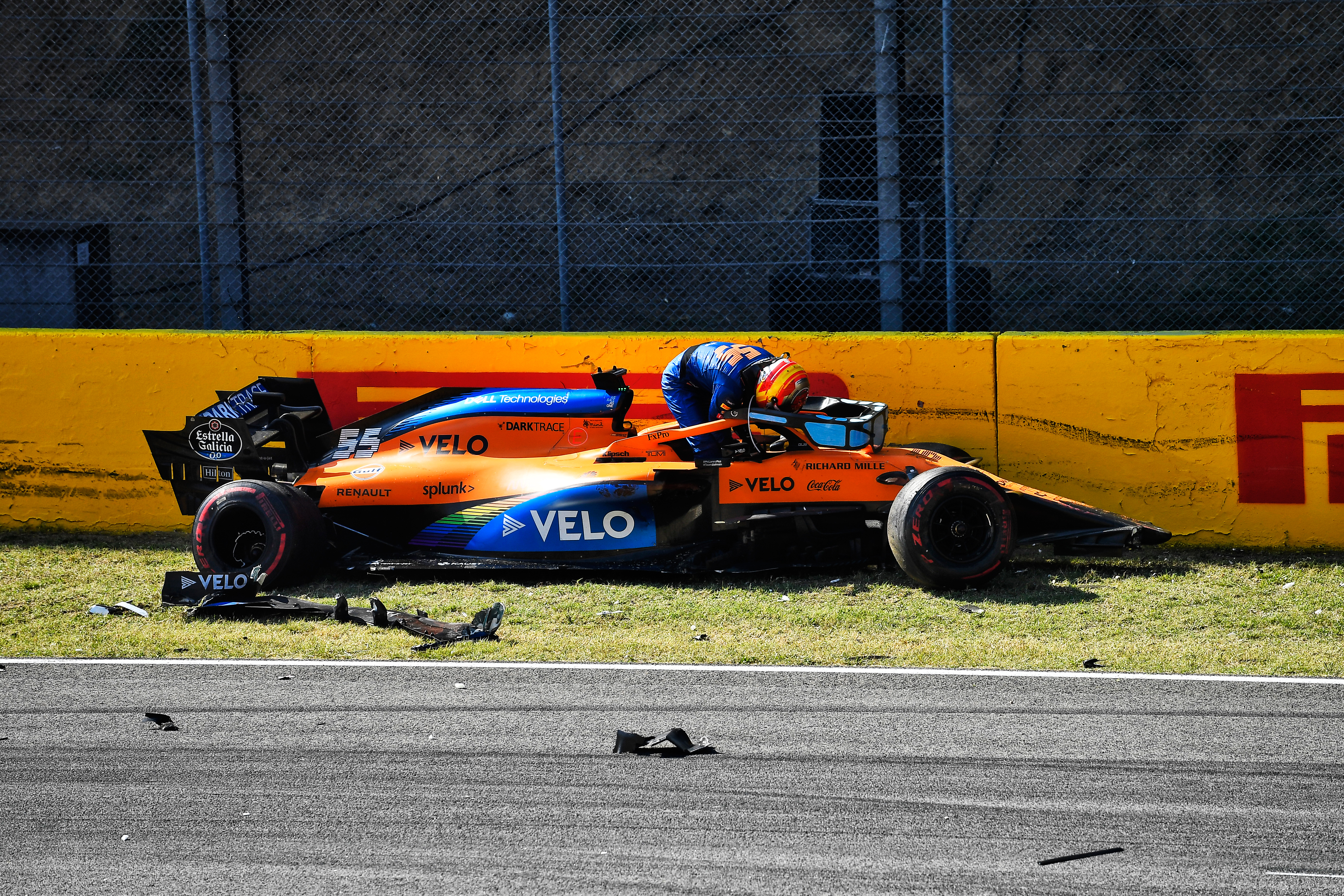 Fellow crash victim Kevin Magnussen agreed it would be "good to look at how we do those restarts" in the interest of safety.
His Haas team boss Gunther Steiner suggested the idea of a "restart zone" similar to NASCAR, so every driver is aware of when the race will resume.
However, Williams driver Nicholas Latifi – another caught up in the crash at Mugello – said it was primarily a circuit-specific quirk that caused it and feels that was the chief lesson to learn from.
"There was not really much any of us who were actually involved in the crash could have done to avoid it," he insisted.
"There's really nothing wrong with the way the restarts are done, maybe on a track by track basis [it should be assessed].
"In previous years it was at the first safety car line, that is always much further back than the control line. So at tracks like that, maybe tracks like Baku for example when it's quite late, maybe that can be something to look at to use those lines as an opportunity.
"That just minimises that distance where you have the jostling to and fro, 'when's the leader going to go?'.
"That's the only thing I could think of. I don't think it's necessary to have a specific zone like in other categories where the leader has to go at a certain point, or things like that."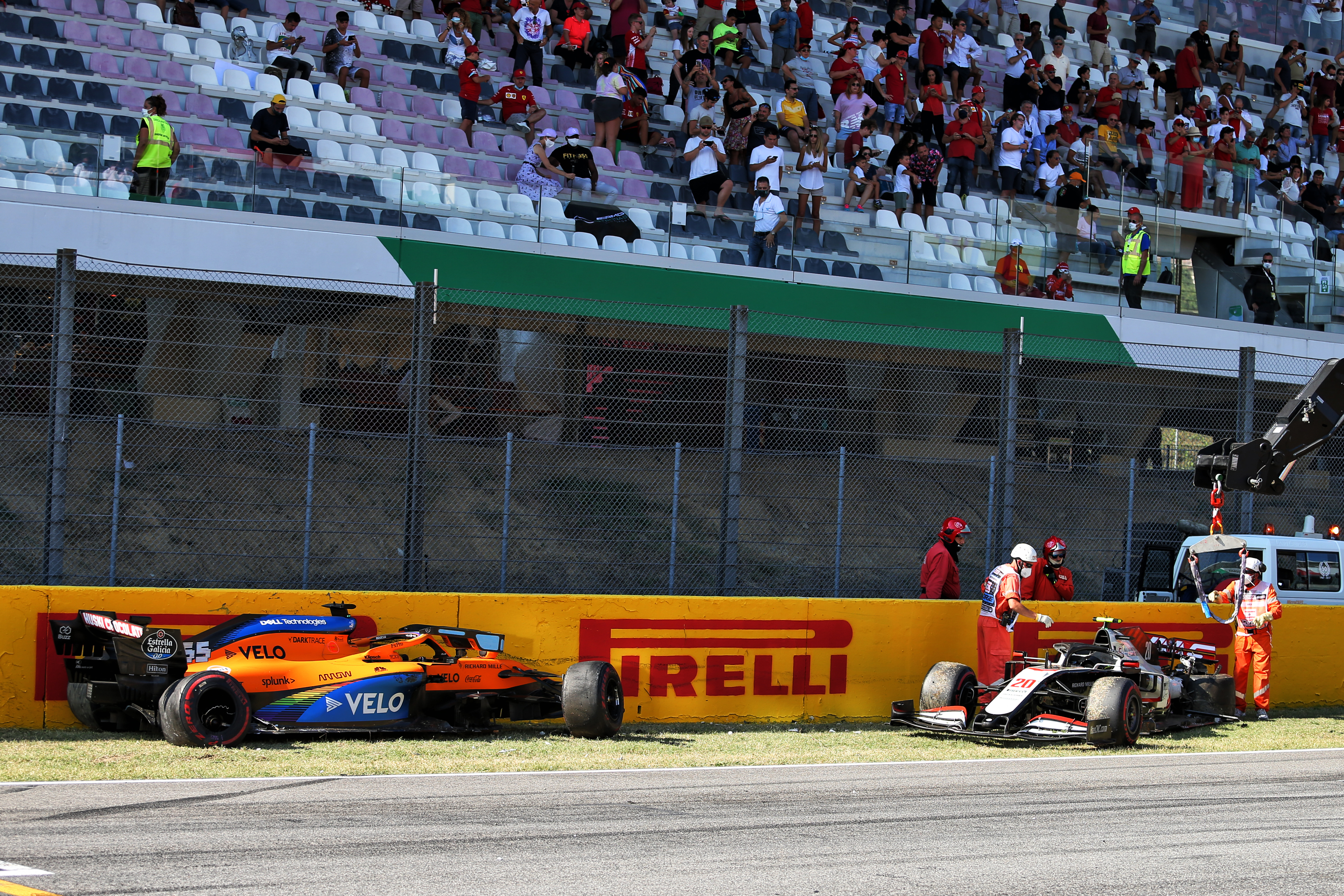 McLaren driver Lando Norris escaped any consequences from the Mugello crash but said he expected changes to be made.
"It's something for us to decide and discuss between the drivers and the FIA," he said.
"Because a lot of it differs from track to track, and I think 95% of the tracks this year what we do normally is absolutely fine, just this one had a bit of an anomaly so it's just something we need to look back on.
"I'm sure there's going to be some small changes here and there and maybe they'll be a bit more strict with what the drivers do with the back of the pack and leaving gaps and so on.
"But it's something that we'll be discussing tomorrow [in the drivers' briefing]."
Alex Albon, one of the 12 deemed to have played a part in the crash, has already contested the stewards' verdict from Mugello.
He said on Thursday that his team had emailed the FIA arguing he did nothing "strange or erratic".
Albon was the first car in the queue behind the leaders to be given a share of the responsibility even though he only seemed to have a very minor hesitation.
"I don't know if there's a way we can make it safer," he said. "To be honest, I'm not sure how you would do it.
"The safety car giving us such little time to react to the situation doesn't help that, because Valtteri had to stay within 10 laps of the safety car up until the last corner, so he didn't have enough time to create a space.
"It's one of those things, it's not anybody's fault, driver-wise. It just needs some way of changing the format."