Pirelli has mixed up the compounds available for the two Formula 1 races at Silverstone, with the second grand prix having a softer range.
A middle-ground allocation of C2, C3 and C4 compounds will make up the hard, medium and soft tyres for six of the eight European races that will start the F1 season this summer.
But the British Grand Prix, the first part of a Silverstone double-header, and the Spanish Grand Prix will have a range one step harder.
It means the C1, C2 and C3 compounds will be in use for those events.
So, for the second Silverstone race, the 70th Anniversary Grand Prix, the compound previously used for the medium will become the hard, the compound for the soft tyre becomes the medium, and Pirelli's second most durable compound will be introduced as the hard.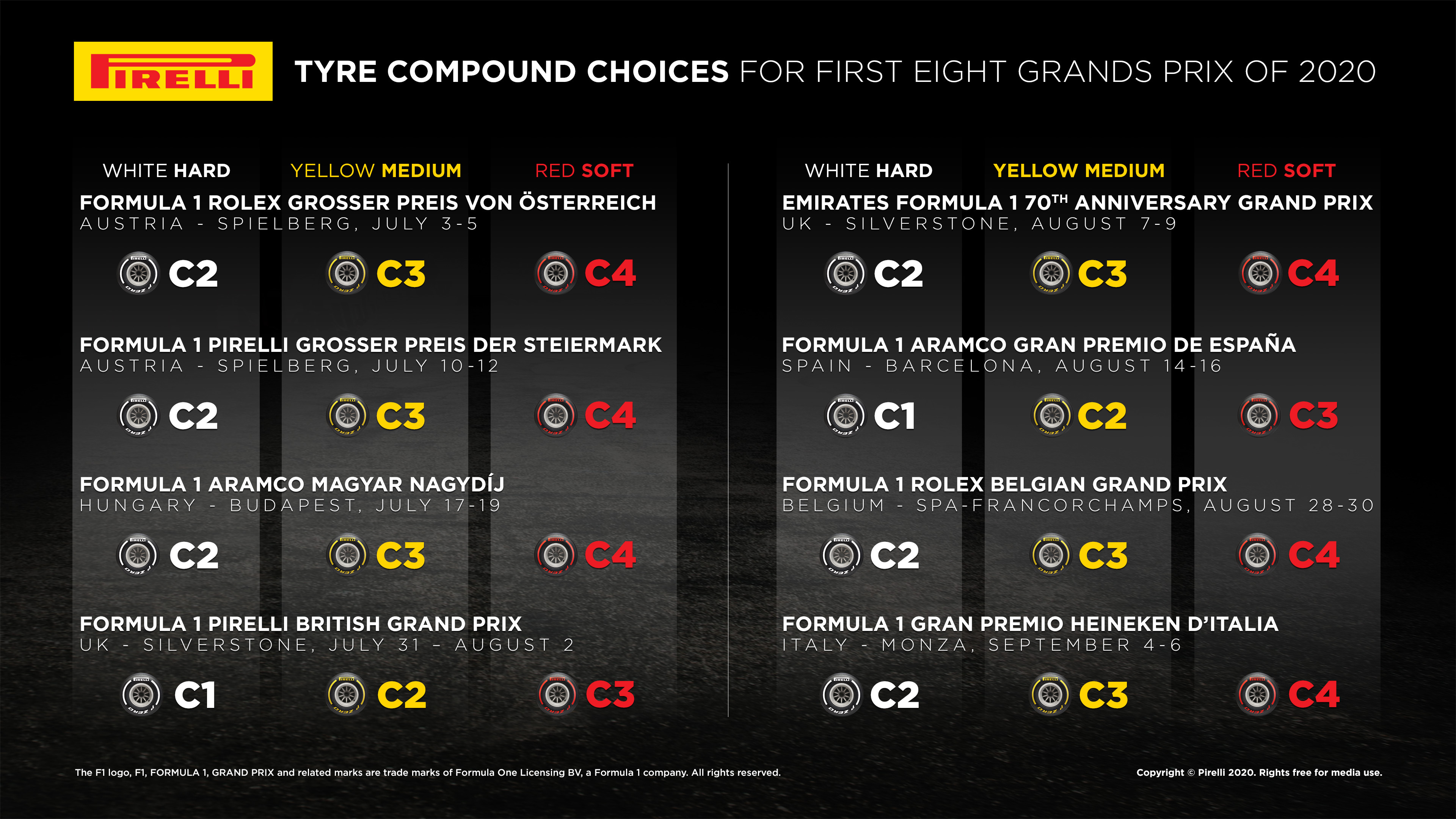 The harder allocation for the Spanish GP makes sense given Barcelona in mid-August will be subject to very hot conditions.
A change to the compounds for the second part of the Silverstone double-header is likely a result of F1's desire to introduce a new variable for such races.
The championship had hoped to introduce a reverse grid qualifying race to prevent the second weekend at a venue being a complete repeat of the first.
This was blocked by Mercedes, but F1 pledged to continue looking at alternative ways of tweaking the rules.