The Monaco Grand Prix is in greater demand than it has been for many years. Yet there is no contract beyond 2022, for now, and its Formula 1 future has never seemed less assured.
A sell-out in Monte Carlo means rather modest figures compared to F1's biggest capacities: around 68,000 ticket holders for the entire weekend. And that number, which is almost double Monaco's actual population, will be reached by Sunday.
---
Follow the Monaco Grand Prix as it happens with insight from our writers in The Race Live Hub – and get Mugello MotoGP and Indianapolis 500 updates too
---
After a COVID-enforced absence in 2020 and reduced numbers in 2021, this feels like a proper Monaco GP again. The streets are packed, and the VIPs are coming here in droves.
There are still plenty who see this race as the jewel in F1's crown, something not reflected by the lack of a contract for 2023 or beyond or the lack of impetus F1 seems to have to resolve that.
Home hero Charles Leclerc is unsurprisingly among the race's most partisan supporters.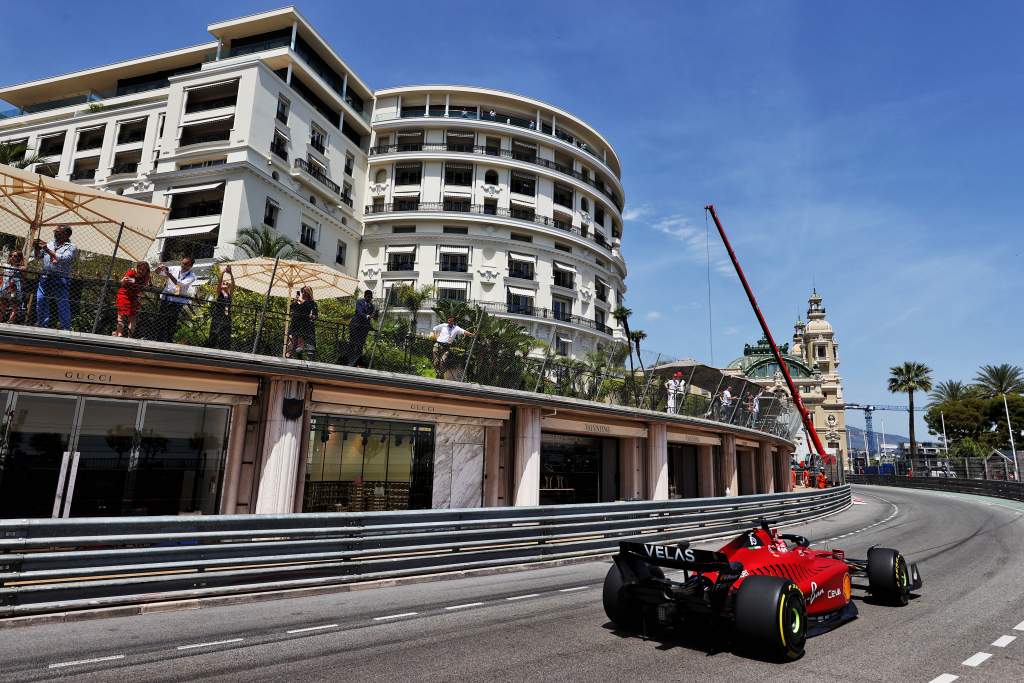 "It would be a bad move for both parties," Leclerc said on Thursday about speculation the Monaco GP could be lost to F1.
"I have never known Monaco without F1 apart from COVID reasons in 2020, and F1 without Monaco for me is not F1.
"F1 has some historic tracks like Silverstone and Monza – and Monaco, too. And they should stay on the calendar."
It's likely that Monaco will. At least for 2023. A one-year extension would be no surprise but there are two caveats: this would be a stay of execution for Monaco to resolve the issues F1 has with the race, and it will not be a deal F1 is hurried into agreeing.
Playing chicken with Monaco is a serious powerplay by F1 CEO Stefano Domenicali given the race's history as an ever-present on the calendar and a unique spectacle even as F1 relentlessly expands.
But it would be a huge risk for the Automobile Club d'Monaco to think this is a negotiating tactic. Domenicali seems quite serious.
There are several gripes with the ACM, rooted in what appears to be an obstinate refusal to yield the unorthodox position that Monaco has enjoyed for such a long time – issues that go well beyond Monaco paying a cut-price rate to host its race.
One of Monaco's greatest selling points is how traditional it is, barely changed even from its earliest configuration. But that configuration makes for bad racing and is particularly incompatible with F1's ever-fattening cars.
Lewis Hamilton gets asked about this every year and every year he calls for change. This year's suggestion: a mandatory two-stop strategy. But he has previously advocated changing the layout.
Talk of using reclaimed land outside Portier to potentially extend the track there will probably come to nothing – the massive development of that area will be used for lavish apartments, villas and associated architecture. Our image below shows how that area has changed since 2011.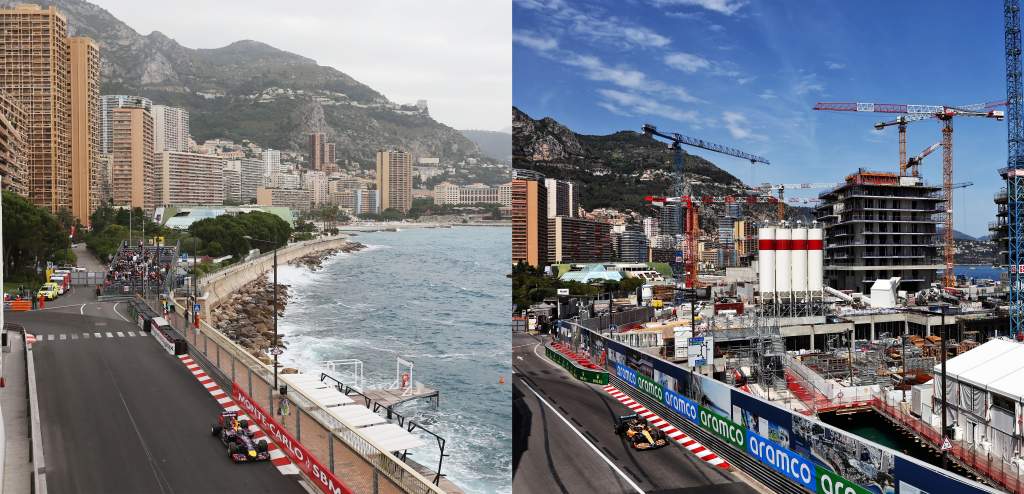 F1 has touted the possibility of changing the chicane at the exit of the tunnel, too – which the ACM will apparently not entertain.
If Sunday's race lacks much entertainment, expect the usual calls for track changes and the ACM to lend a sympathetic ear and promise to look into it. It seems clear F1 considers this nothing more than lip service.
Monaco's traditional end-of-May date is a painful fixed point in F1's calendar, which needs more flexibility than ever as it swells.
Especially as the championship wants to switch to a system of grouping more races by region, which Monaco at the end of May could be an obstacle to if F1 wanted to pair – for example – Miami and Canada.
Another long-held Monaco guarantee that it does not want to part with is the fact it controls its own TV direction. That is something F1 is very keen to rectify.
Remember Sebastian Vettel and Pierre Gasly going side-by-side up the hill last year? Of course you don't, you remember being shown a replay of Lance Stroll instead.
There are other commercial factors too, such as the control of advertising around the circuit. Look at the obvious clash on the start-finish straight, where the Rolex-sponsored bridge is followed immediately by a TAG-Heuer bridge advertising the official watch of the Monaco Grand Prix.
Rolex is F1's global partner. How do you think that goes down commercially?
It's also worth bearing in mind that Monaco's power seems to be waning. A common Monaco misconception is that this race is where a large percentage of big business gets done.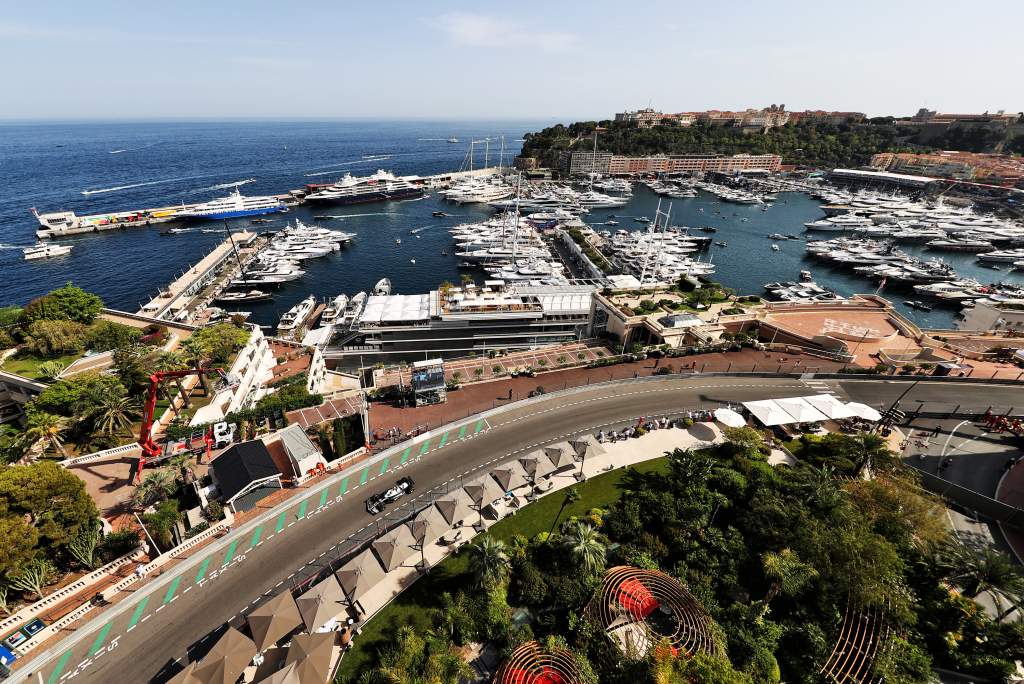 F1 doesn't share that view. It's still a great race to schmooze sponsors but so are many others. F1 teams do a great job of maximising the commercial opportunities around Monaco, its heritage and its status, but they have apparently indicated to F1 privately that it's not irreplaceably important. New races, like Miami, have massive potential from a corporate point of view.
There will be those who see these external factors as paling in comparison to the sheer spectacle of the Monaco GP, at least in qualifying. It is a challenge like no other, say the drivers, and a track that is still so special to them even though they know the race will most likely be boring and bad.
"Monaco is one of the best tracks out there," says Leclerc. "In terms of qualifying there are no places I enjoy as much here, and where the driver can make as much difference.
"The races are so close. The danger, you can still feel it because you really have the sensation of speed and in terms of qualifying it is probably the most exciting of the year.
"I agree in the races there are maybe some things we could change here and there to help overtaking.
"But in terms of challenge for the drivers it is one of the toughest challenges of the year and a track like this should stay on the calendar."
And it still might. Monaco's USP is that it's a relic of the past but it is getting dangerously close to the drawbacks of that situation outweighing the positives.
The Monaco GP as we all know it is surely not long for this world. A modified Monaco – if not in terms of layout, but various surrounding factors – has a far greater chance of surviving.