Aston Martin's muted form during the Spanish Grand Prix weekend took it out of the headlines, but the controversy over similarities between its upgraded AMR22 Formula 1 car and Red Bull's championship-leading RB18 still has some distance to run given Red Bull's stance on the matter.
While the FIA has already cleared Aston Martin of any wrongdoing, Red Bull is conducting its own investigation.
But Aston Martin chief technical officer Andy Green argues much of his team's car is "completely different from the Red Bull", while acknowledging obvious similarities in the sidepod treatment in the upgraded package revealed at Barcelona.
The team is adamant that the design is its own, with Green highlighting multiple areas outside of the sidepods where there is differentiation.
This includes the front suspension, which is a pushrod design on the Aston Martin but pullrod on the Red Bull. This has a significant effect on the airflow presented to the sidepods and front of the floor.
"There's a lot of detail all over the car that's completely different from the Red Bull," said Green when asked by The Race to run through the differences.
"The whole front wing concept: completely different. Front suspension: completely different. The chassis is completely different.
"It's also running a completely different power unit and cooling system and gearbox. Rear suspension, rear brake ducts, completely different. Rear wing, rear beam wing – all completely different.
"But there's a philosophy of downwashing in the sidepod area that we adopted. It's the same way that not only Red Bull [has gone], but there were a couple of other teams that adopted a similar approach.
"There's a lot of differences. And everyone seems to be just focused on a small section of it."
Red Bull team principal Christian Horner fuelled the controversy by revealing Red Bull will conduct an internal investigation amid suspicions IP might have been taken to Aston Martin by personnel switching teams.
Although Aston Martin technical director Dan Fallows is the highest-profile person to make the switch, a number of staff have made the move – including multiple aerodynamicists.
Horner warned it would be a "criminal offence" to use its IP in this way, although stopped short of making an emphatic accusation.
Aston Martin has stressed it was working on this design avenue long before the Red Bull sidepods broke cover in the second pre-season test in Bahrain having worked on it alongside its original concept.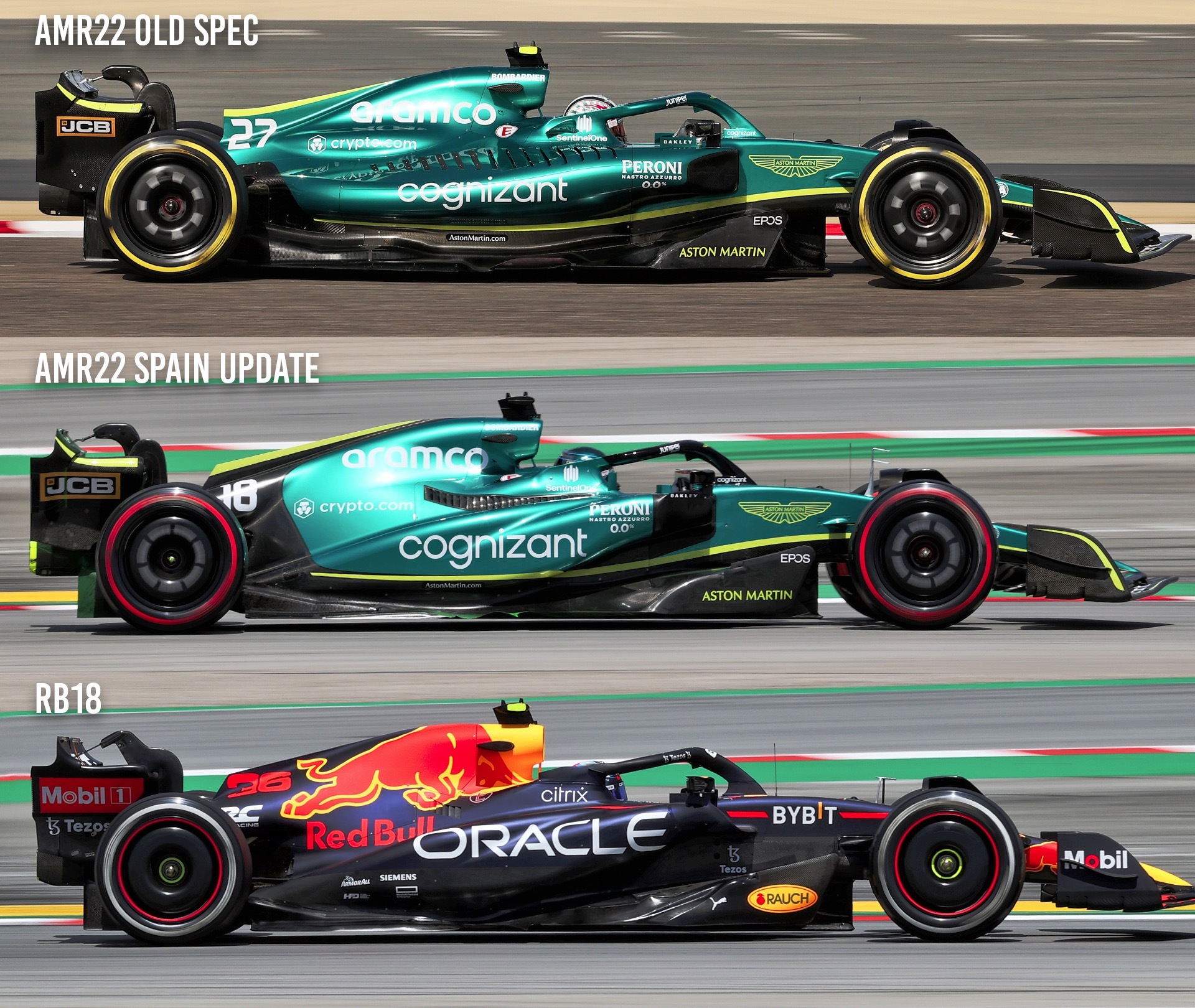 Green accepted that seeing the Red Bull design it "reinforced" the team's resolve to go in this direction.
And while, as all teams do, Aston Martin studied the Red Bull design to take inspiration in some areas, which is permitted by the rules, he said it had already hit on the concept.
Green also stressed the FIA's investigation cleared it of any wrongdoing under the regulations governing using the IP of other teams and copying rivals using various reverse engineering technicals.
"We were going along this route and then when Red Bull launched in February, it reinforced the route that we were going down," said Green.
"It's just natural, and you can take some inspiration from other teams.
"That's what we were able to demonstrate quite clearly to the FIA. The majority of this package was developed clearly by ourselves, clearly without any influence from outside.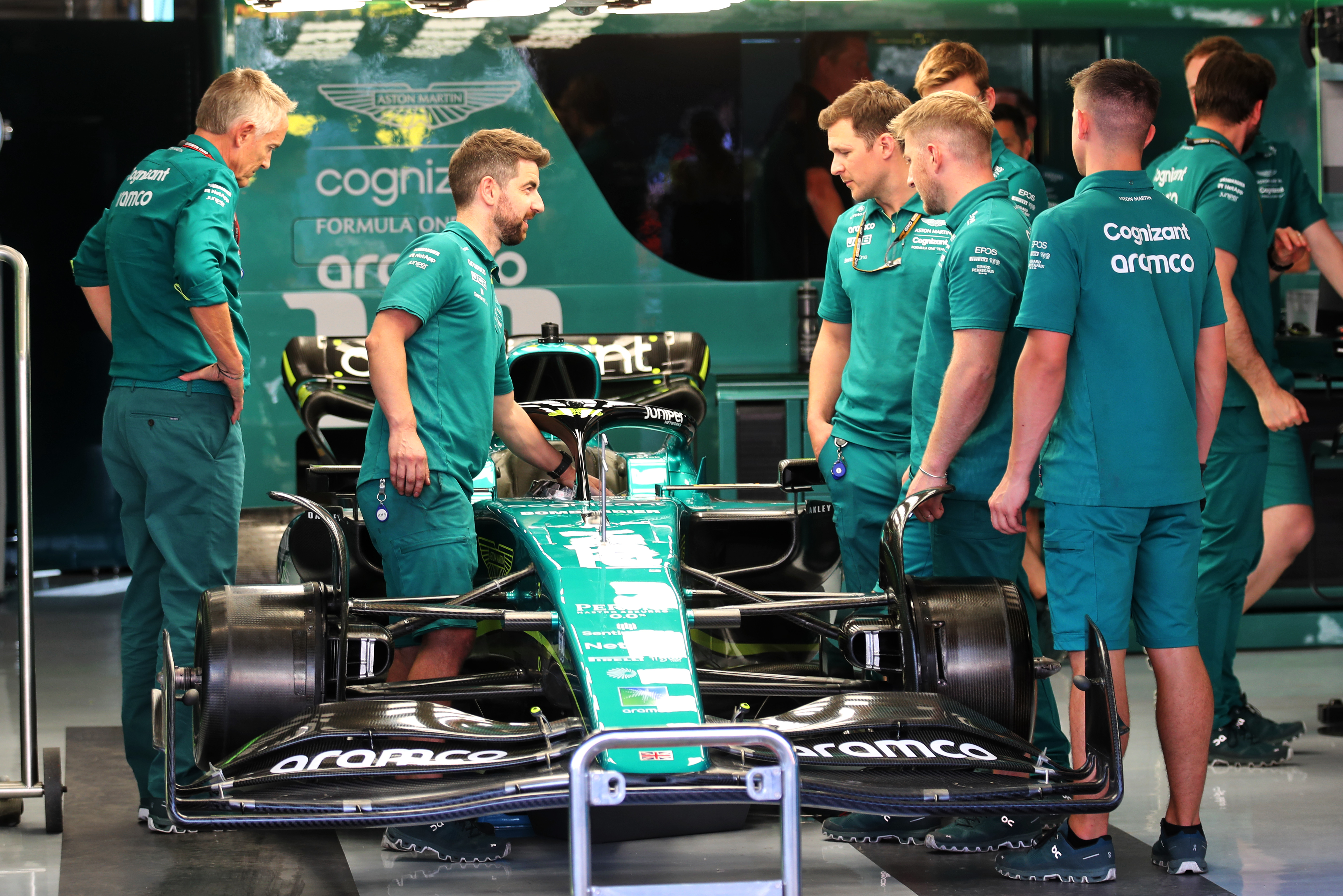 "They went in and looked and did a really deep dive and asked me [to name] everybody who drew the bits, randomly picked them out and went and interviewed them.
"And they came to the correct conclusion that we didn't use any other IP. It was all generated internally.
"But obviously when the Red Bull comes out, you're going take some inspiration from it, just like they've taken inspiration from our car. They've got bits on their car that they've taken inspiration from us. That's natural.
"But the overall concept was something that we developed independently."
---
Will the Aston Martin/Red Bull row erupt again in Monaco? Will the new Aston Martin be any more competitive?
Follow all the on-track action and off-track rumbling as it develops with The Race Live Hub – and this weekend it features Mugello MotoGP and the Indianapolis 500 too