Formula 1 managing director of motorsports Ross Brawn believes Sebastian Vettel being dropped by Ferrari for 2021 "must be a distraction" after the four-times world champion's difficult start to the season.
Vettel failed to reach Q3 in qualifying for the Austrian Grand Prix and was running eighth on lap 31 when he spun at Turn 3 after clipping the McLaren of Carlos Sainz.
He rejoined in 15th place ahead only of Nicholas Latifi's Williams and ultimately finished 10th after passing Daniil Kvyat for the final points position late on.
Vettel confirmed Ferrari did not offer him a new contract for 2021 despite the team attempting to present it as a mutual decision.
"It was a difficult start to Sebastian's final season with the team," said Brawn in his F1 website column.
"Everything must be swirling round in his head after he found out Ferrari did want to renew his services for next season.
"Sometimes, the things that put off a driver are quite subtle.
"Sebastian has appeared surprised and shocked by what has happened and it must be a distraction, understandably so."
Vettel struggled with oversteer in the Ferrari SF1000 during the weekend, which led to him being 0.165s slower than team-mate Charles Leclerc in the crucial Q2 session.
He admitted after the race that it was fortunate he only spun once and he was visibly struggling at times with the rear end stepping out, a characteristic he is not so comfortable with.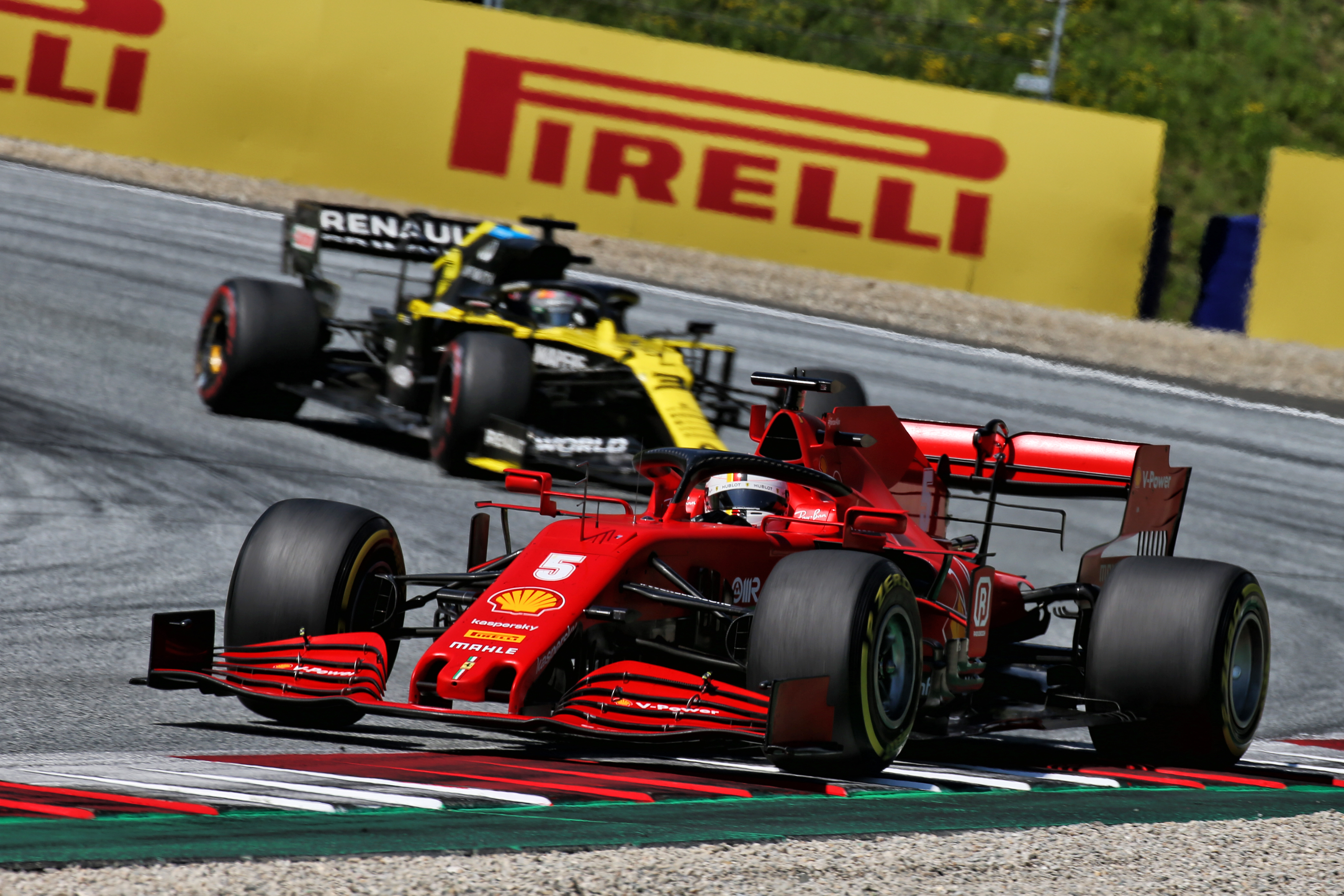 "I didn't have great confidence in the car, it's good in a way that we have another race and we try to confirm the way the car normally behaves," said Vettel.
"I was quite happy with the testing and based on the car last year it seems a little bit better in cornering and the balance for half of the weekend was good.
"The other half my side wasn't good so that's the question right now to try and see and understand whether there was something wrong.
"I did not have the confidence in the car to find great consistency in terms of laps and also great speed in terms of pace."
Vettel conceded that the balance of the car contributed to the error in judgment that led to the clash with Sainz.
Sainz and Leclerc were battling into Turn 4, while Vettel had a run on the pair and closed up rapidly approaching the turn in point.
He stressed he was simply trying to remain as close as possible but midsjudged how much he closed under braking, leading to him cutting to the right to go up the inside of Sainz once he realised he was committed.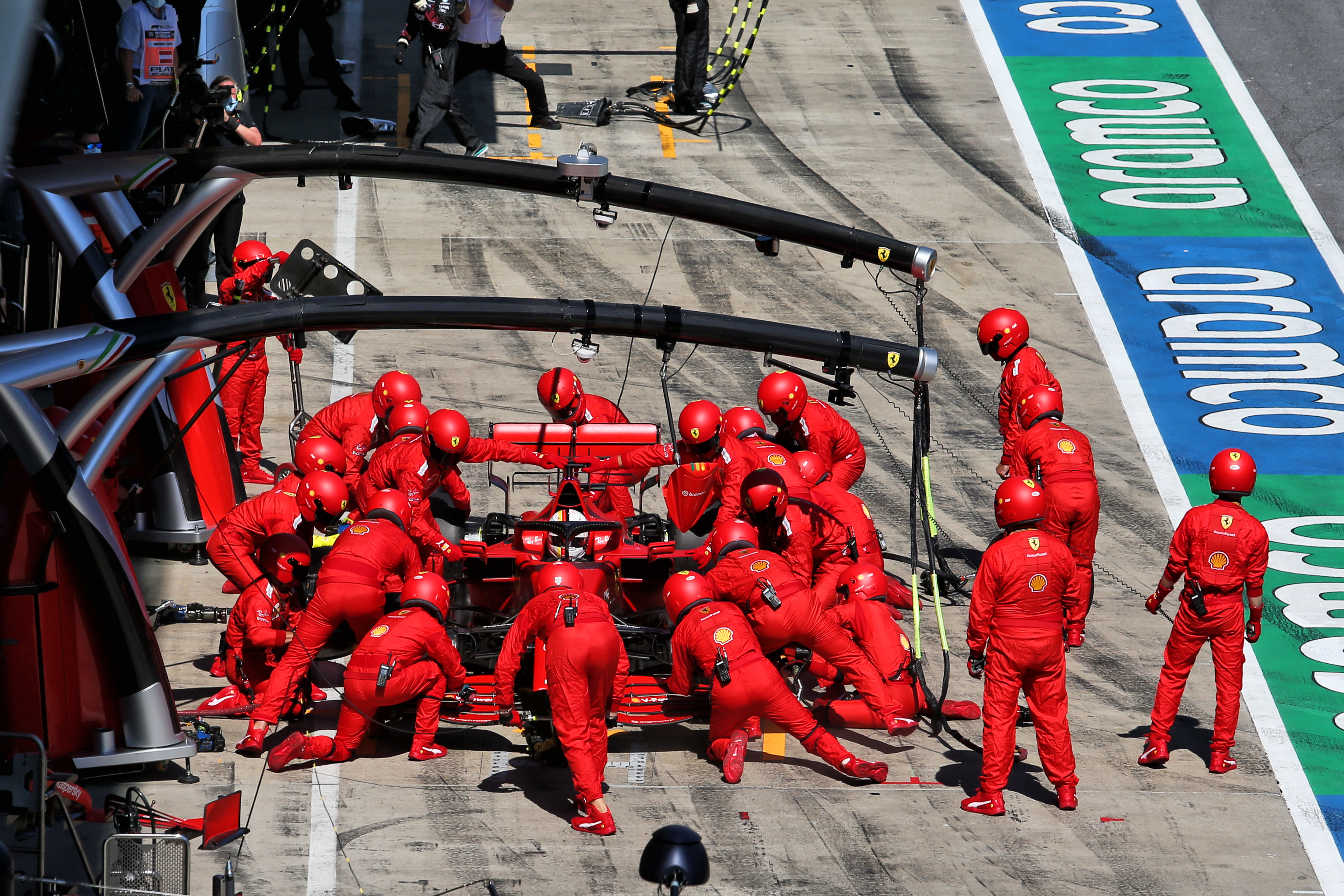 He locked up and the car stepped sideways on the brakes but he had no chance of avoiding Sainz once he got himself into that position.
"Charles was trying to defend his position and Carlos at the last second was turning fairly aggressively I guess to line up for the next straight," said Vettel.
"And then I was a bit locked in I didn't really have a place to go to avoid contact.
"I tried as much as I could, I locked the rears and basically spun around.
"Once I was sort of committing to trying to get as close as possible for the next straight then suddenly, I found myself not having any place to go, so it was obviously a shame that I had lost the car there because it was quite costly.
"I was struggling generally throughout the race with the car feeling and confidence and braking so it probably didn't help to make the most accurate judgement."