Valtteri Bottas has extended his agreement with Mercedes and will continue to race for the title-winning Formula 1 team until at least the end of 2021.
Bottas joined Mercedes in 2017 in place of retired world champion Nico Rosberg and has helped the team to three consecutive constructors' championships.
He has won eight races in that time and finished a career-best second in the drivers' championship last year to team-mate Lewis Hamilton.
An extension of Bottas's contract has been expected for some time given his form and the dynamic of the team with Bottas alongside Hamilton.
Mercedes F1 boss Toto Wolff said Bottas was currently performing at the highest level since joining the team.
"We are very excited that Valtteri will stay with the team for at least one more season," said Wolff.
"We're seeing the strongest Valtteri we've ever seen this year – in terms of his on-track performance, but also physically and mentally.
"He is second in the championship, finished the last season in P2 and plays a very important part in our overall team performance.
"I'm confident that we have the strongest driver pairing in F1 today and signing Valtteri is an important first step in retaining this strength for the future.
"Valtteri is a hard-working, straightforward guy who has a good relationship with the entire team – including his team-mate, which is not a given when both drivers are fighting for the championship.
"I'm looking forward to seeing him continue to raise the bar together with us this year and in 2021."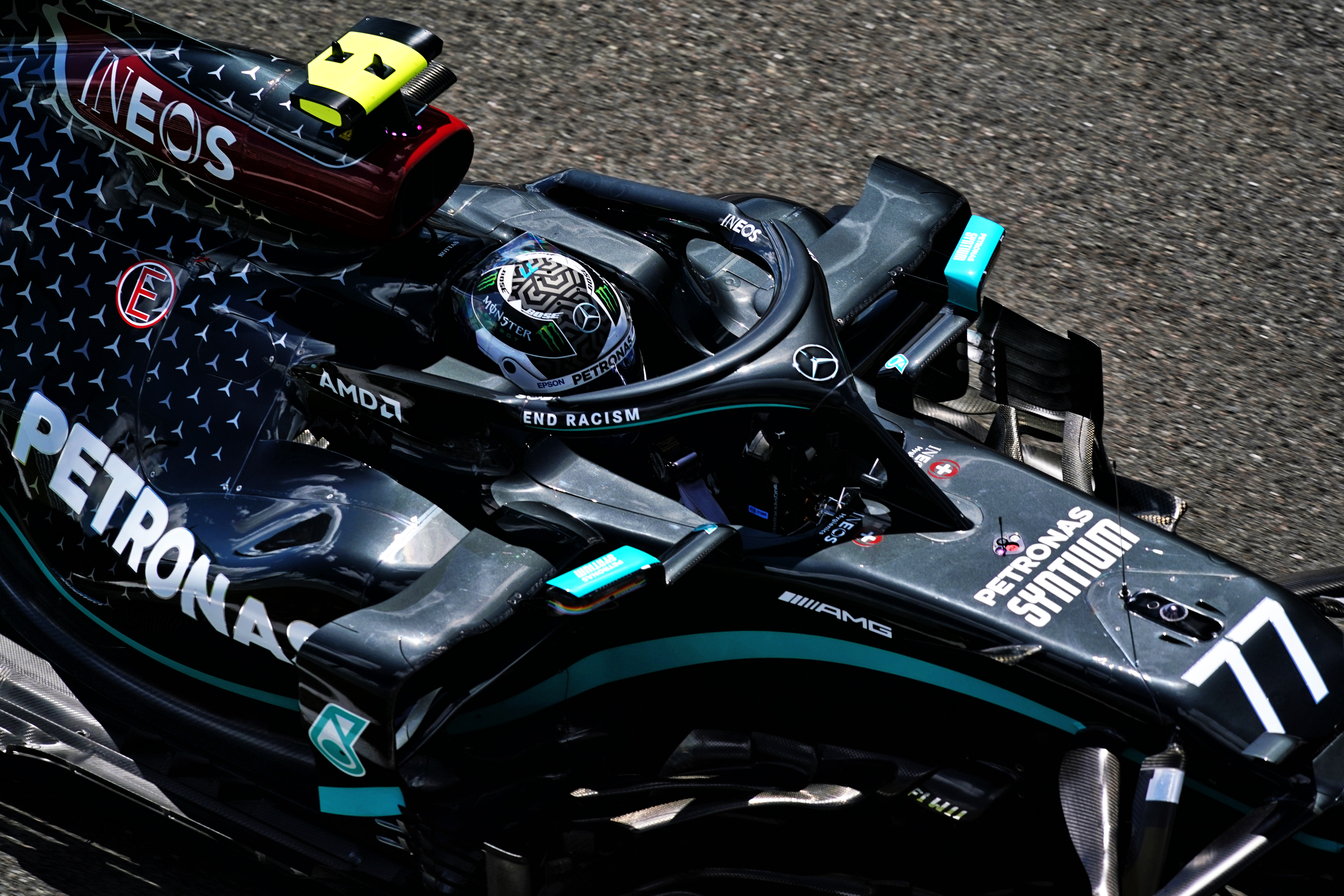 Bottas won the 2020 season opener in Austria but Hamilton has claimed three victories in a row since.
Last weekend, Bottas's title bid took a blow when a late-race puncture cost him second place in the British Grand Prix and dropped him out of the points entirely.
However, he still believes he can fight for this year's championship and his new deal will afford him at least one more opportunity in 2021 as well.
"The past few years have been all about continuous improvement, working on every aspect of my performance," said Bottas.
"I'm confident that today I'm the strongest I've ever been, but I can always raise the bar.
"Ever since I fell in love with F1 as a kid it's been my dream to one day become world champion.
"I'm in the fight for the title this year and staying with Mercedes puts me in the best possible position to compete for it next season as well.
"We're in the middle of a shortened season and I want to give my absolute best in every single race we'll go to this year.
"The puncture last weekend was a bit of a blow in my fight with Lewis, but I'm determined to come back strong this weekend on the same track."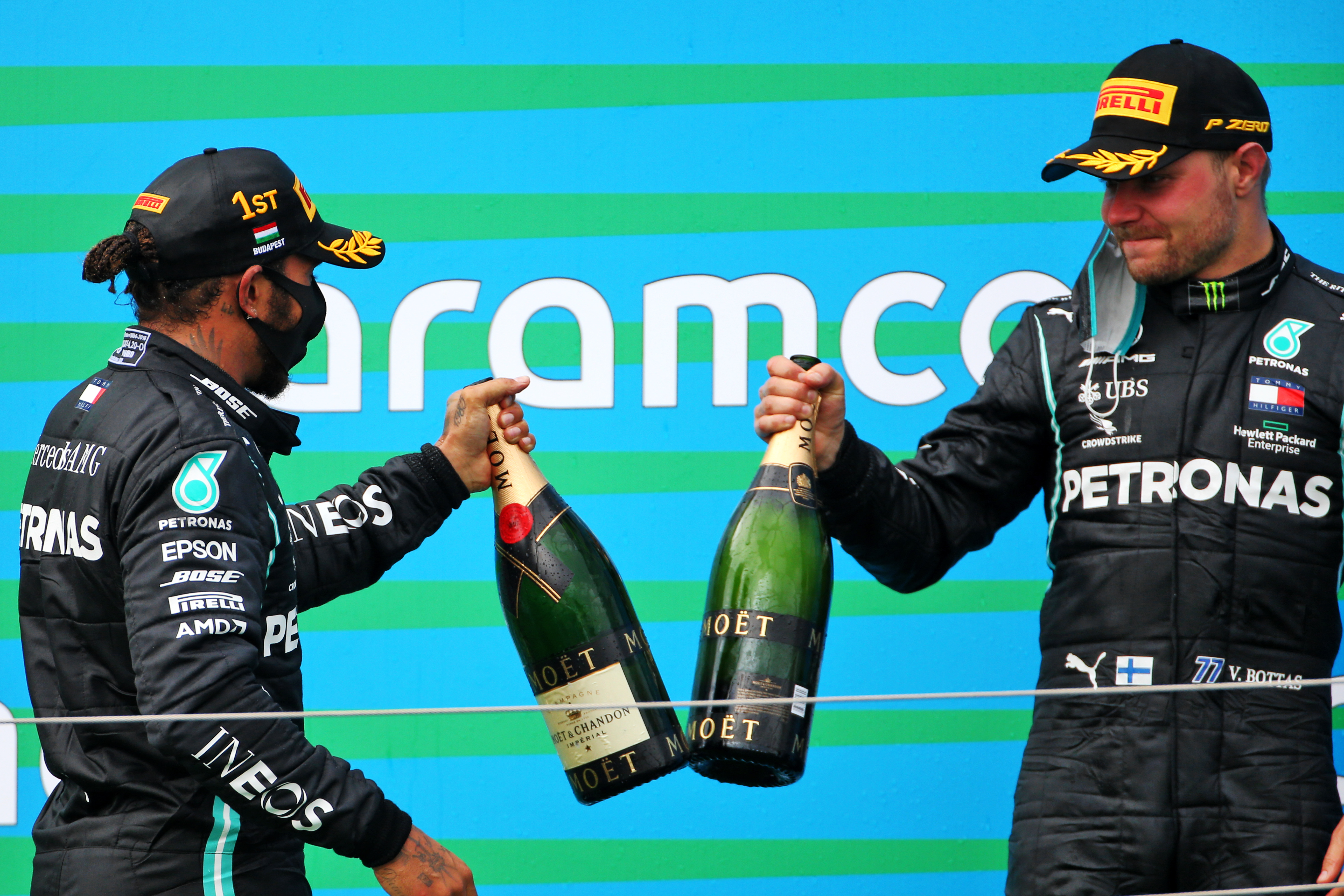 Hamilton is expected to sign a new Mercedes deal as well with his current agreement expiring at the end of 2020.
He said last weekend that negotiations hadn't started but both he and team boss Wolff have insisted there is no rush or concern that a renewal will not happen.
Hamilton did give the strongest indication of his future plans though, stating he expects to stay in F1 "at least three more years" as he believes he can continue to perform at his current level during that time.
The six-time world champion is vying for a record-equalling seventh F1 title this year and after winning last weekend's race is just four victories short of matching Michael Schumacher's outright wins record too.
Negotiations with Mercedes were pushed back due to the coronavirus pandemic and the hectic start to the revised season.
Hamilton has also reiterated his view from the hiatus that the COVID-19 lockdown had acted as a refresher by forcing all drivers into a break, and said "that bit of time off was really a bit of breathing space".