It's the final day of our writers' selections of The Race's 2021 highlights, and Matt Beer wants to celebrate a diversity initiative that became a big part of Formula 1 conversation this year
Back in summer 2019, I had the privilege of being invited to some of the early meetings around the formation of Racing Pride. And it was immediately clear that with people as wise as co-founder Richard Morris involved, it really did have the potential to become a motorsport equivalent of football's Rainbow Laces campaign.
It's been immensely satisfying to see Racing Pride become a recognised part of the F1 world during 2021, and my colleague Josh Suttill's interview with Morris in June this year about the depth of Racing Pride's work with Aston Martin was one of the more important things we've published this season.
---
"That's OK, but we're never talking about this again."
That was the type of reaction Richard Morris was frequently met with during his early racing career when he told people in motorsport paddocks that he was gay.
Since then, Morris has co-founded and launched LGBTQ+ inclusivity movement Racing Pride, which aims to raise the visibility of LGBTQ+ participants across motorsport and help allies support their LGBTQ+ colleagues.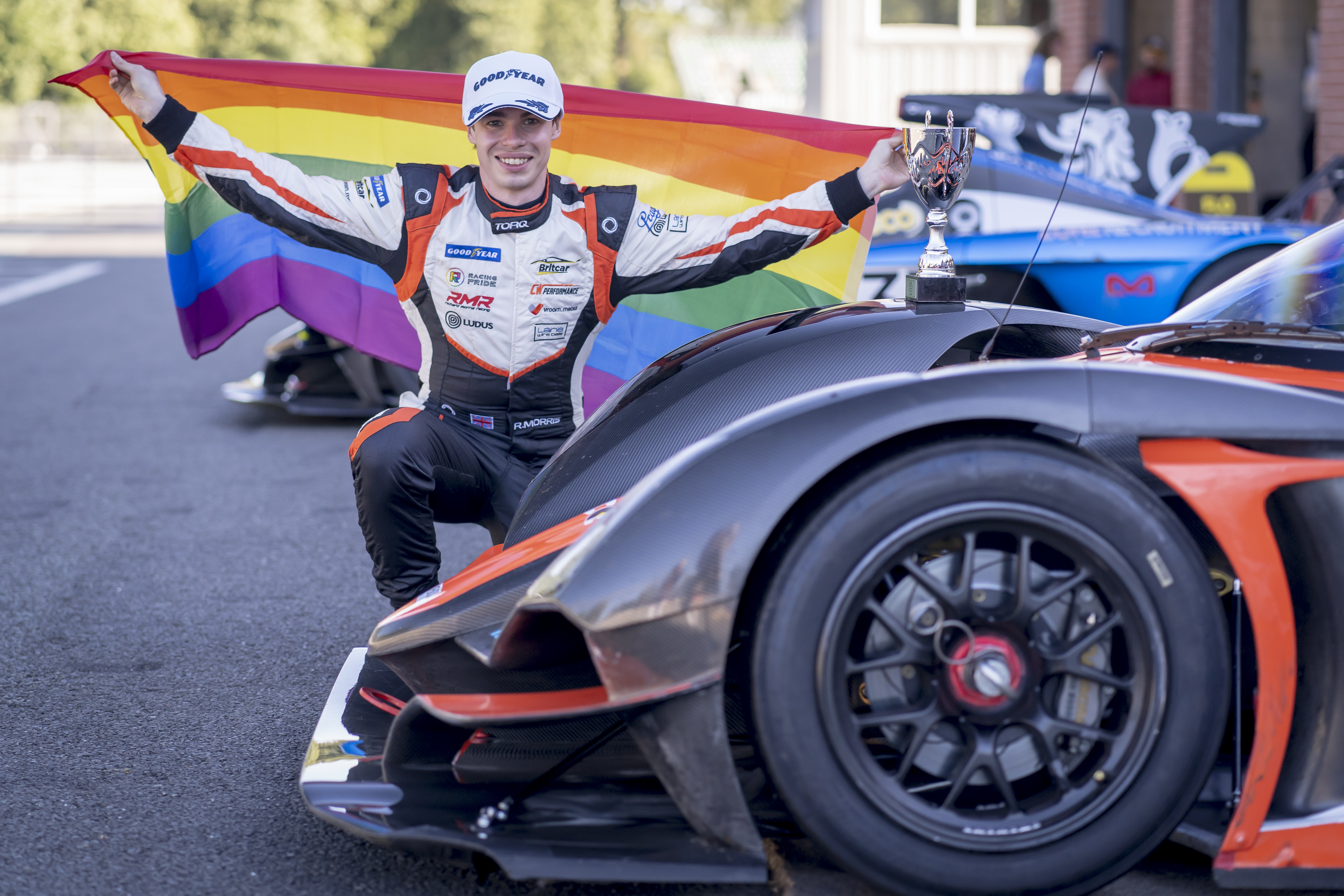 Image courtesy of Dominic Fraser and Praga Cars
"Essentially, I felt as a gay driver that motorsport hadn't necessarily been the easiest environment for me to be out in," Morris told The Race.
"Partly because of some things I experienced coming up my driving career, through karting and other series. People saying unhelpful things.
"Also, because I hadn't seen successful LGBTQ+ people in the sport before so I didn't have a role model to base myself on of an active gay driver to look to and see their successes and try to emulate that.
"It was important that Aston did that work before the announcement. It shows a real sincerity behind the message" :: Richard Morris
"Conversations around LGBTQ+ inclusion weren't happening in motorsport, but I felt that the majority of people within motorsport are good, tolerant people who want the sport to be as inclusive of everybody as possible.
"Often I felt isolated as a gay driver because I didn't know of other LGBTQ+ people in the paddock, I often felt I was the only one and so didn't talk about it.
"But since I started Racing Pride, I've realised a lot of the LGBTQ+ community is involved in motorsport and they're having great careers and doing exciting things."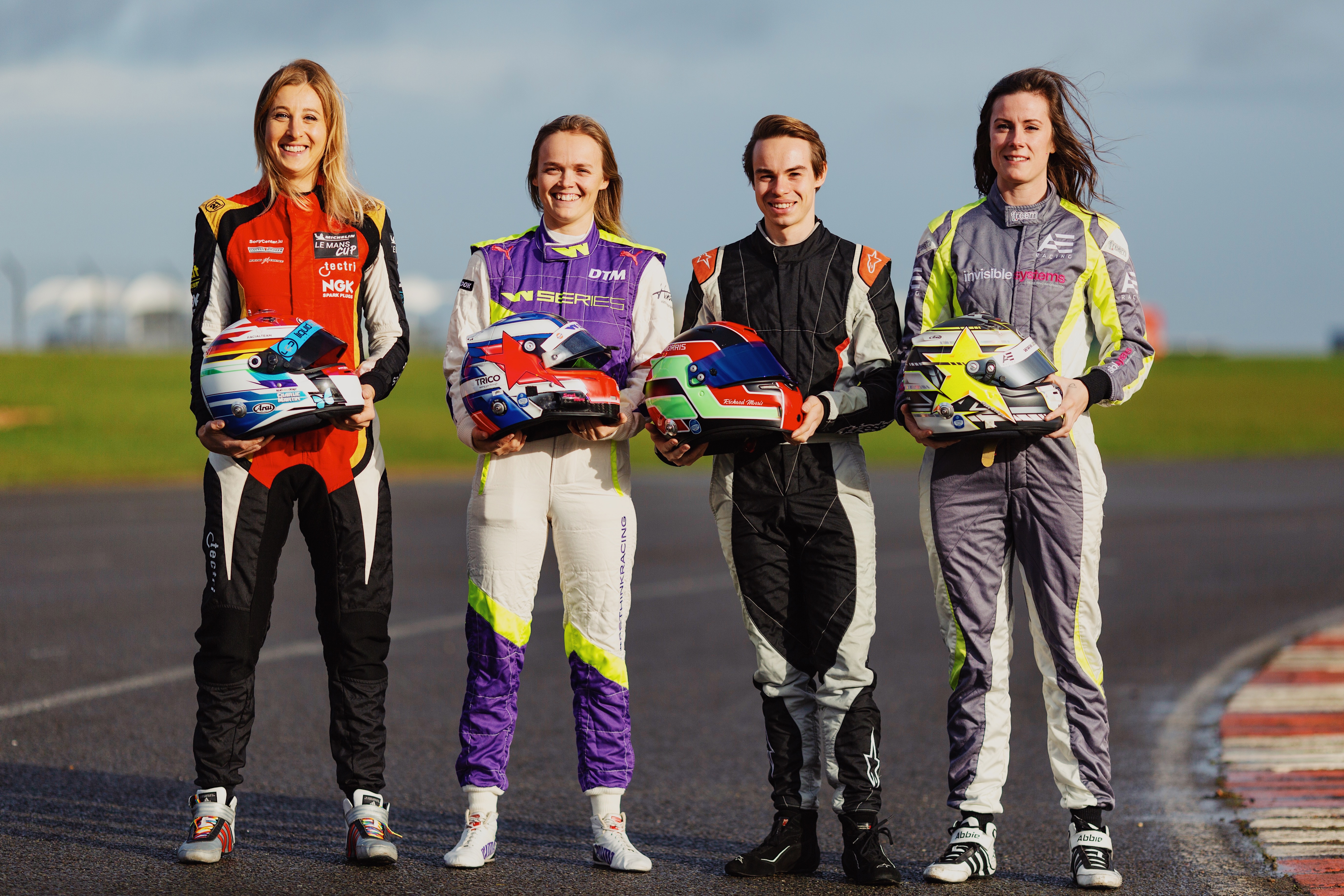 Image courtesy of Daniel Bridle and The Silverstone Experience
As well as being the co-founder of Racing Pride, Morris is a driver ambassador along with the likes of W Series racers Abbie Eaton and Sarah Moore, as well as fellow Britcar racer and transgender driver Charlie Martin.
Morris began karting aged 12, and in 2017 moved into racing in Formula Ford 1600 single-seaters. He was runner-up in his class championship in 2018, before moving to race Spire GT3 prototypes across the next two years – achieving 15 podium finishes from a total of 22 races and winning three times in four meetings during a covid-disrupted 2020 campaign.
In 2021, he switched to the Britcar Endurance Championship to race a Praga R1 prototype. He currently leads the Praga championship along with his team-mate Chris Wesemael after three of the six race meetings this year.
Morris says he found a far greater confidence – and some performance benefits – after coming out to the motorsport paddock a couple of years ago.
"People underestimate what a difference being out [as LGBTQ+ at a racetrack] makes," Morris explained.
"Yes, when you're racing, you're all just racing drivers, but a lot of the time that you're at the track, you're not in the car and on the track, you're interacting with the team, the media, the fans.
"Being able to do that as my authentic self – not having to hide aspects of who I am and feeling like I can be confident and be accepted as who I really am – has made me feel so much more at home at the track and in motorsport.
"Personally, it's improved my performance because I'm not trying to hide who I am and I feel accepted and confident within my racing environment, but's also increased my love of motorsport, and of course, it's incredibly touching to see that also have an effect on other people because they can see visible LGBTQ+ people participating."
"Aston Martin are trying to be leaders in motorsport to encourage others to think seriously  about what they can do" :: Richard Morris
Racing Pride is currently in the middle of a one-month campaign with the Aston Martin Formula 1 team and its title sponsor Cognizant to promote better visibility, awareness and understanding of the LGBTQ+ community for all those within the F1 paddock.
From diversity workshops to a "thorough review" of Aston Martin's existing policies, Racing Pride's partnership with the team goes far beyond having its logos on Aston's cars at this weekend's French Grand Prix.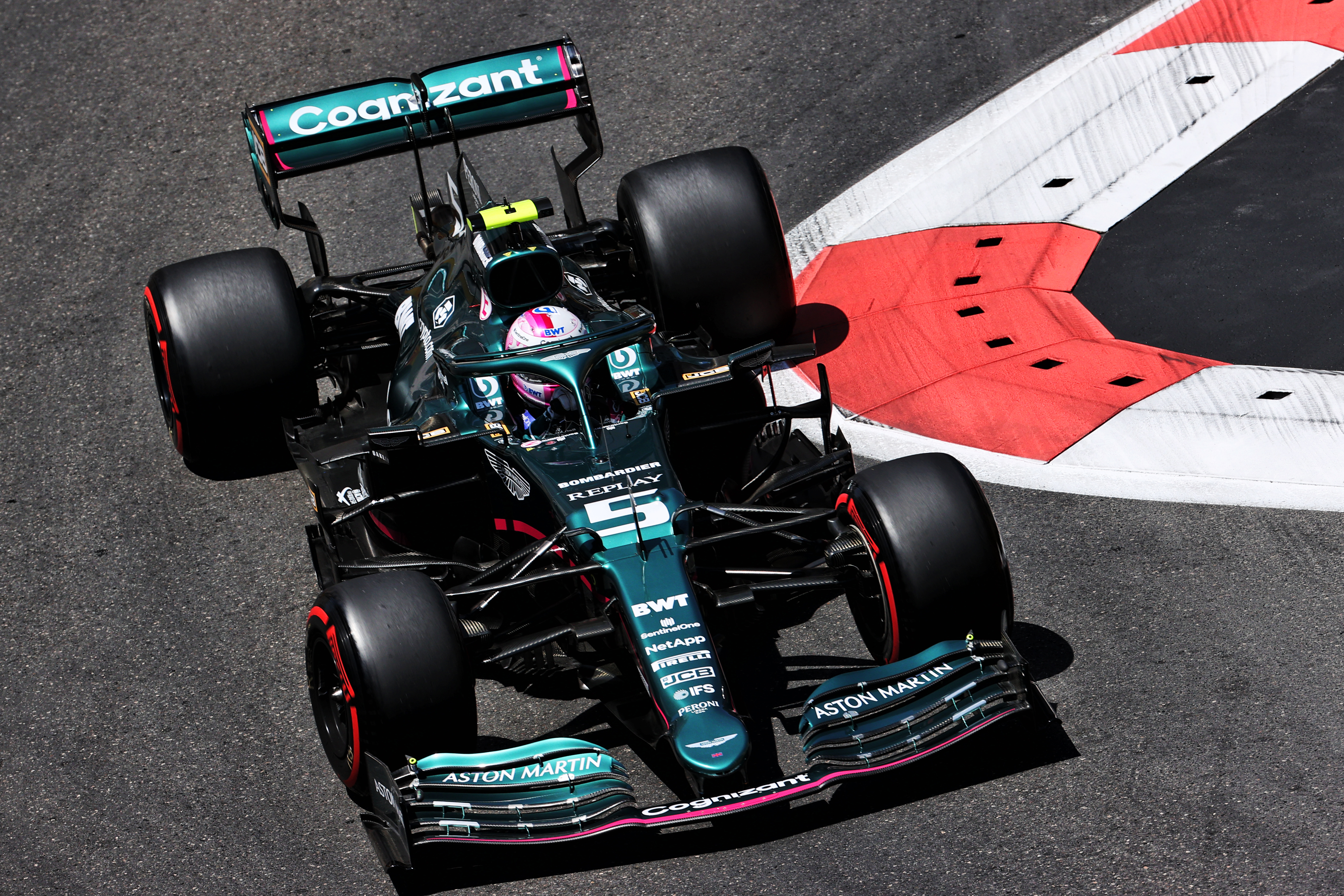 "We've been working with Aston for some time now," Morris added.
"We've been talking for almost as long as Racing Pride has existed, and over the last eight months we've been working intensely with the team, with its HR department, with its management all the way up to the most senior level, to make sure the team itself is making progress towards inclusion.
"Aston felt that work was significant, and it was something it had properly invested the time and resources into, and that it was now in a position to talk about it publicly, and what better time than pride month?
"It was important that Aston did that work before the announcement. It shows a real sincerity behind the message, and we hope the rest of motorsport will pick up on it and start looking at themselves and how they can be inclusive as possible.
"At Paul Ricard and throughout this month, the team will spread that awareness and visibility to a vast new audience for it, and I think it will be deeply meaningful for motorsport's global fanbase and LGBTQ+ people who haven't seen this level of the sport talk about these issues before."
Pride month campaigns can often be seen as token gestures or short-term words with little action long-term relevance, but Morris believes Aston Martin is serious about delivering on its words.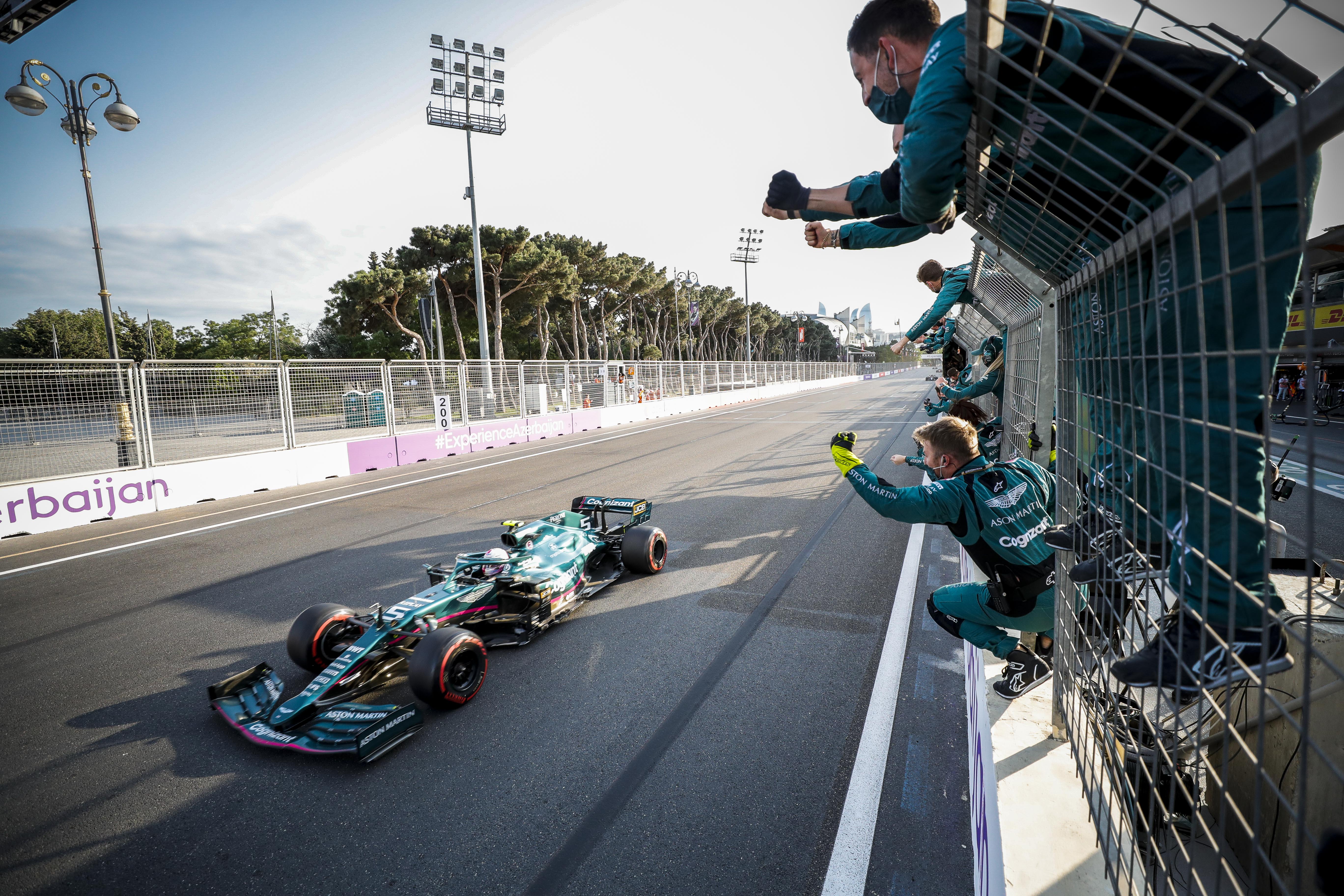 "Inclusion has to be more than just putting a flag on or a logo," Morris said. "It has to have a meaningful element to it.
"What's really significant about this Aston Martin partnership is that it's more than just a supportive tweet or a logo on a car, it has a sincerity behind it.
"They're trying to be leaders in motorsport to encourage others to follow their example, and think seriously as championships, organisations, teams, about what they can do to make sure that motorsport is fully inclusive."
Racing Pride's deal with Aston extends far beyond pride month, and it's hoping to work with other teams in the F1 paddock.
"It is essential that thinking about inclusion isn't just restricted to visibility days, and months," Morris affirmed.
"It's really important to have those, because they help to keep that awareness and keep it in the forefront of people's minds, but LGBTQ+ inclusion is about everyday inclusion and not just pride month.
"We will continue to work with Aston Martin beyond this month, and we hope we'll be able to work with more teams and with other series to keep doing that work long into the future."