Over Christmas our writers have been reflecting on their standout memories of the 2021 season. For Valentin Khorounzhiy it's the Abu Dhabi Grand Prix aftermath and how his life as a Chelsea fan helped him empathise with outraged fans on both sides
Formula 1 2021 is over. It has its champions in the drivers' and constructors' contests. It should be in the process of settling into its permanent lodging in the history books.
And yet the 2021 Abu Dhabi Grand Prix remains, indelibly, present Formula 1 history.
In a certain way, it still goes on, whether on the bloodless but still profoundly grim 'battlegrounds' set up in various online comments sections or more generally in the background of the collective consciousness, a sense of closure denied to many.
Not everybody has said their piece yet. No FIA investigation conclusions are yet available. And if you think the start of 2022 will consign Yas Marina '21 to the past, think again – it is bound to be re-litigated en masse the very moment Lewis Hamilton begins his next press conference as an F1 driver, assuming that even happens.
It is deeply tempting to preach perspective or just tell those particularly aggrieved by the Abu Dhabi GP to get over it. Someone like me could write – and basically did write – that F1 and motor racing as a whole has had worse injustices play out against drivers and teams who have had better seasons.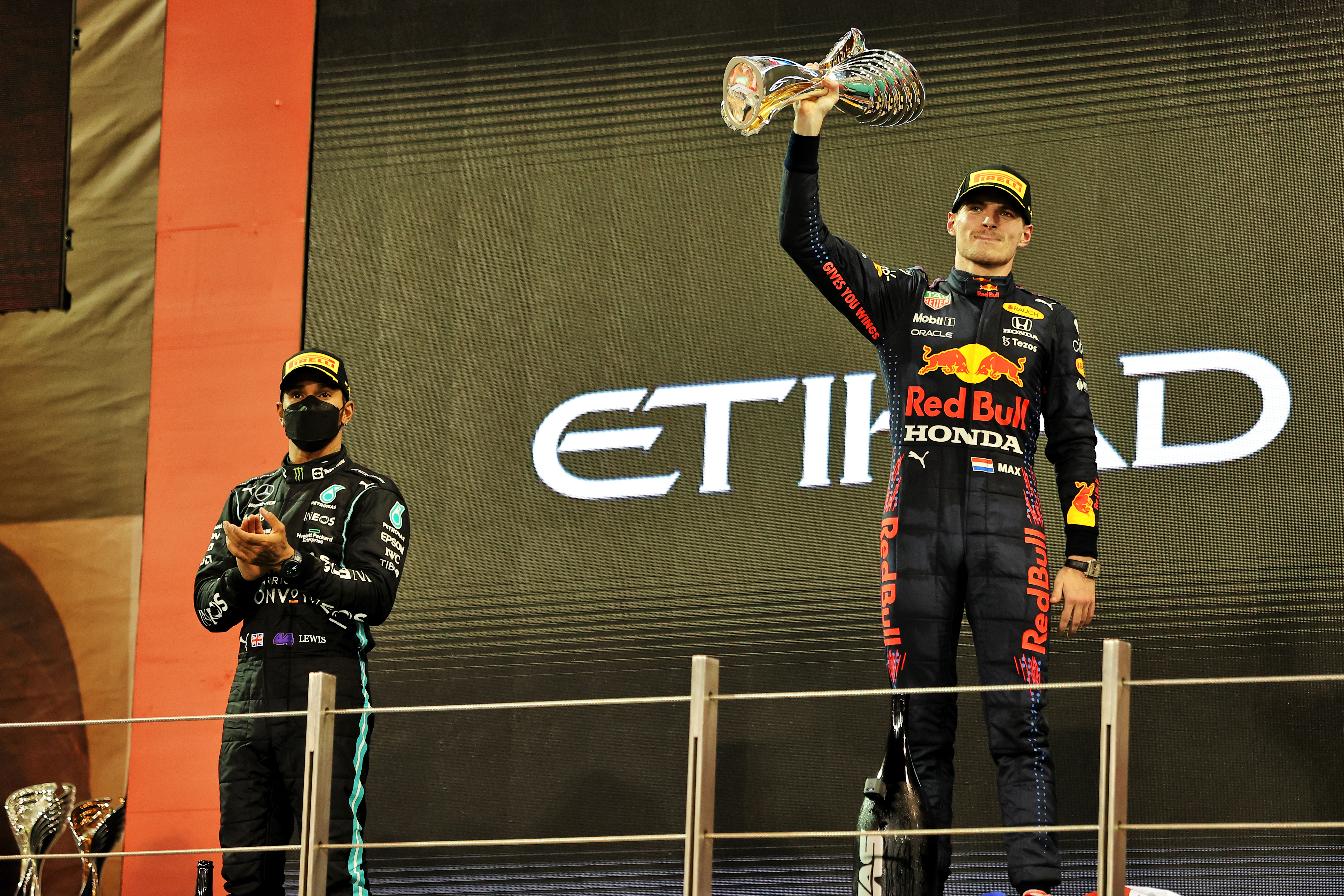 At least for me, that reaction would be partly rooted in selfishness. The 2021 season was great but it was also extremely exhausting, a soap opera with a fairly small cast of core characters, that packed most of its twists in the final few episodes and 'trampled' every secondary character arc. By the end of the compelling yet brutal Jeddah spectacle, I just wanted the season over – and everything Abu Dhabi was still to come!
When the season concluded with a last-lap pass uncontroversial in its nature (though obviously not its circumstances), I was happy and ready to move on.
The over-saturation was of course amplified by my specific profession, but I can't help but imagine that a few non-partisan – or even some of the moderately partisan – F1 fans felt similar. Who won? Who really cares? As long as it provided competitive closure and as long as the champion was eminently worthy, which would've been obviously the case with both Max Verstappen and Lewis Hamilton, it would've been a relief to close the chapter.
But that relief is a luxury unavailable to many, and the more time passes since Yas Marina the easier it is to sympathise – to both those Hamilton/Mercedes fans who are questioning their future relationship with F1, and to those Verstappen/Red Bull fans who feel their favourite's long-awaited triumph is being unjustly tarnished.
"Just be more neutral" is the easy answer, but, well, the best and biggest of modern sports leagues – and F1 now feels among them, more than it did at any other point in the past decade – aren't really geared towards neutrality. And, really, it's undeniable that there are some extremely cool sports-related emotions that are simply unavailable to a non-partisan viewer.
And here, after struggling to relate, I could suddenly so easily put myself into the shoes of a fan of Verstappen's or Hamilton's.
Just earlier this year, my football team of choice made a shock run to arguably the biggest club trophy in the world, the Champions League. I got a major kick out of the group stages and the early play-offs, with my team an outside contender – and then, especially with the sudden elimination of heavy favourite Bayern, it suddenly clicked that this could actually be 'the year', and the excitement pivoted to dread.
The nearly month-long build-up to the final was awful. The actual viewing experience was simply way too emotional – I think watching the rivals' potential equaliser sail just above the crossbar in what was effectively the penultimate minute is the closest I've ever had to an out-of-body experience.
If the game's outcome was different, I'd be extremely unlikely to bring it up here or want to revisit it in any way. And if that outcome were influenced by contentious refereeing – say, if a referee elected to continue play in the final minute with a Chelsea player down injured, and Manchester City used the one-man advantage to score an equaliser – I'm not sure I'd be watching the tournament in the following year.
And, well, that's what happened to Hamilton fans, isn't it? Their hero went from a position of clear title outsider to one where he was on the cusp of victory, and then that victory was snatched away, in an extremely contentious manner, despite him having driven a virtually perfect race.
I still have very little time for Mercedes' claim – in its announcement it was dropping the appeal – that claimed the events of Abu Dhabi were something that "[made] you lose faith in racing".
It's hard to take such language seriously from a massive corporate entity that has enjoyed unparalleled success in a fundamentally unequal sport in F1's hybrid era, or from a team that, however likeable its figureheads are, is never shy about stretching the rules to their absolute limit, and arguably going against their 'spirit', to gain a competitive advantage (see the safety car restart tactics in Jeddah as the most recent example).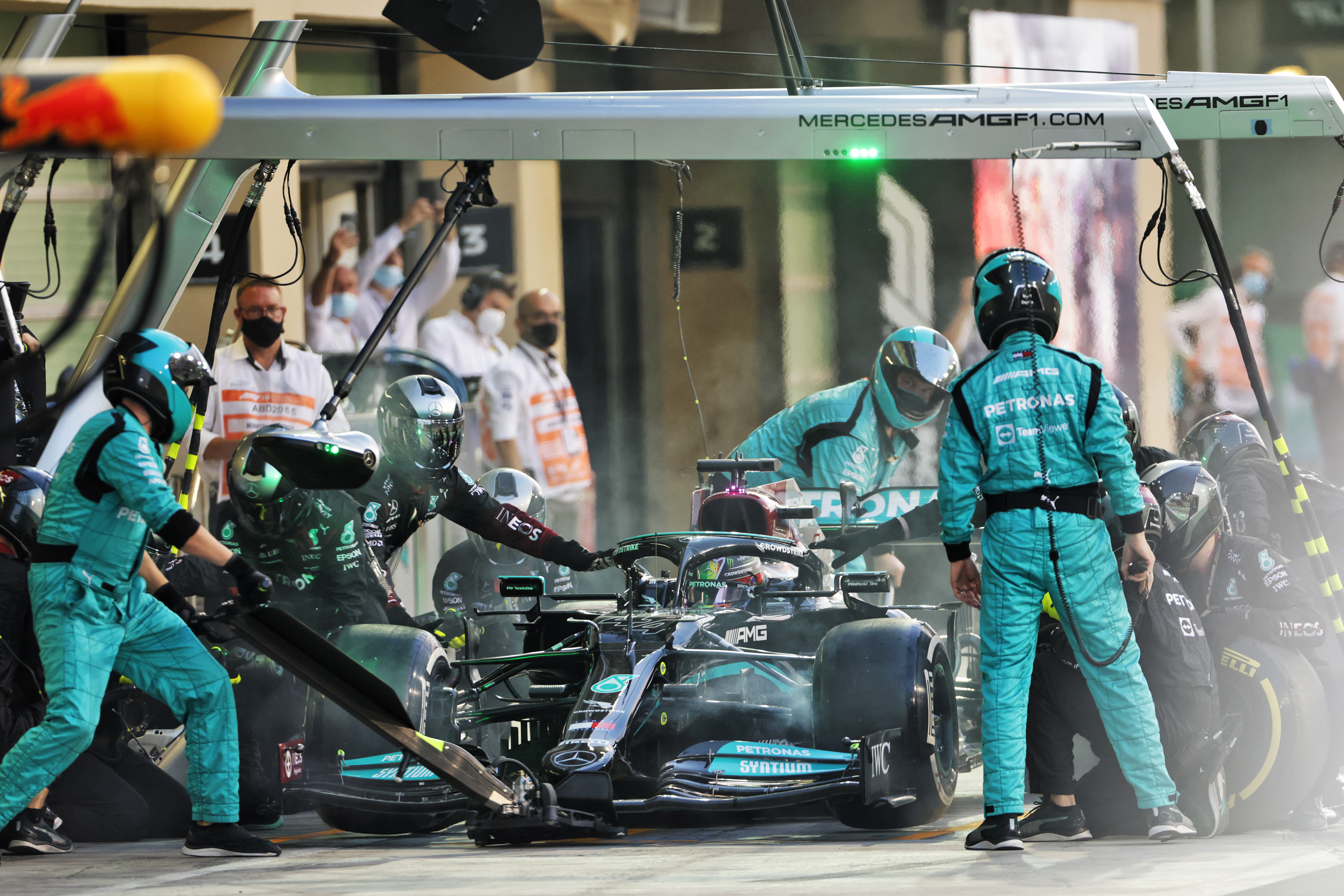 But from a personal point of view, whether it be Lewis Hamilton or a rank-and-file Mercedes staffer or a dedicated fan, it would be wrong to chastise those people for questioning their "faith in racing", and wrong to ask them to move on.
How could they, after all this hard work and/or emotion, poured into this absurdly gruelling season that paid off with the most painful of outcomes – fast-and-loose officiating locking the team into a no-win position?
The events of Abu Dhabi have brought on the latest round of discussions over F1's entertainment/sport balance. It is a profoundly tiring debate, always, but it also irrefutably necessary. But what I've found is that F1's 'unsporting' outcomes are easier to make peace with when you view it as neither sport nor entertainment but a game, in which the officials also participate – necessarily impartial, but not necessarily infallible.
For me, just like background politics and secret agreements are part of F1, so it is when sometimes a team gets something – a design illegality or a violation of the sporting code – past the officials, it's all fair, so long as it's not something that impacts safety. As long as the safety level isn't compromised and the officials are impartial – and I have very little doubt that they were in Abu Dhabi, and that what transpired was the result of a desperate yet understandable desire for a grandstand finish rather than favouritism – then I can usually accept it.
There are, of course, limits to my acceptance of the 'game', as this year's DTM finale has taught me.
But even if there were no limits, well, why should I expect people to regard and enjoy motor racing on the same terms as I do? In 2010, a couple of blown calls during the first round of the World Cup playoffs nearly put me off football for good – and I wasn't even a fan of either of the aggrieved parties, those being England and Mexico. And if you approach F1 the same way I approached football, as a meritorious sporting competition, I can so easily see how you'd be put off by Abu Dhabi.
And who knows, perhaps my own reaction has been influenced by the factor of this being an eighth title Hamilton was denied rather than a first. Would I have found it harder to 'get over' Abu Dhabi if it was, or if the roles were reversed between Hamilton and Verstappen? I don't know. Should it matter? I don't know.
None of this is to excuse the social media hostilities or downright insane conspiracy theories, the bewildering lashing out at Nicholas Latifi or the more understandable but no more justifiable abuse of race director Michael Masi, who remains the person I have the absolute most sympathy for in this regardless of my opinion on how he handled those final laps.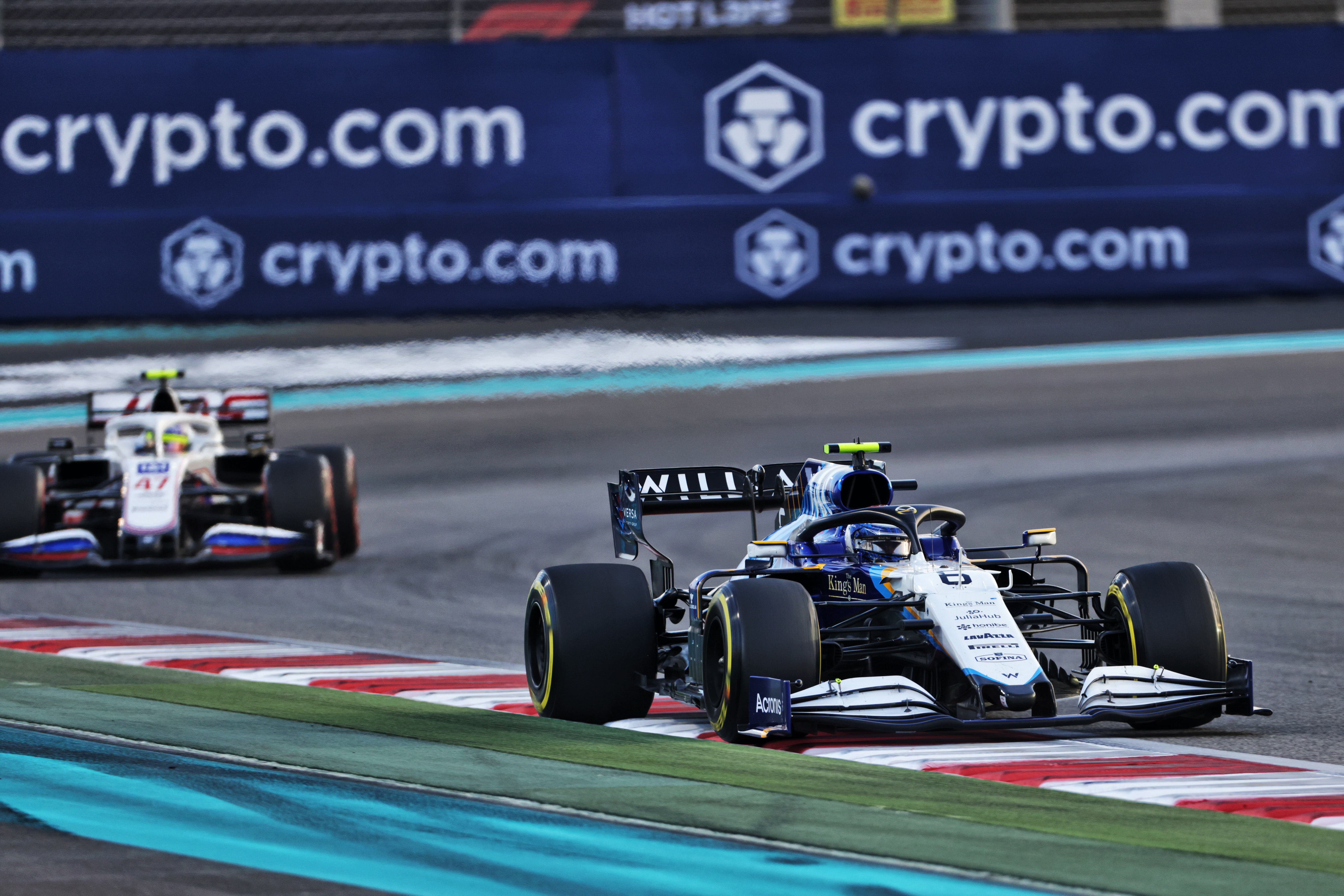 But the nastiest reactions shouldn't be used as cause for a blanket dismissal. I will confess that seeing #IStandWithLewisHamilton in my Twitter trends at least once every couple of days since the finale has usually triggered a reflexive eye-roll, but that's not a fair reaction. It's usually a good thing to stand with people.
The FIA's new president Mohammed Bin Sulayem expressed hope for a "fresh start", ostensibly with Mercedes and Hamilton, in the new year. I believe the same applies to F1's wishes relative to those fans aggrieved by what happened. But there's no reasonable obligation there to let bygones be bygones just because F1's entering a new era.
I'm fine with how the season ended. But you certainly have the right to continue not to be. And if it felt like too much of a betrayal, nobody can be faulted for hopping off the bandwagon.
But if you're on the fence, I hope you stick it out with F1. There's still nothing quite like it, for better and worse.