The Aston Martin Formula 1 team wants an aerodynamic rule change this year as it believes lower-rake cars have suffered unfairly from new rules implemented for 2021.
In its previous guise as Racing Point, the Silverstone-based team won the 2020 Sakhir Grand Prix last December and narrowly missed out on finishing third in the constructors' championship.
But it has started the 2021 season at the tail end of the midfield group it spent most of last year at the front of, which Aston Martin believes is predominantly the result of a quartet of rule changes taking performance away from the rear of the car.
Those changes, which include cutting away part of the floor and shortening diffuser strakes, are believed to have hurt the low-rake Mercedes and Aston Martin cars more than any other.
Aston Martin team principal Otmar Szafnauer said at the season-opening Bahrain Grand Prix, where the team scored just one point for Lance Stroll's 10th-place finish, that those cars had lost a second a lap relative to their higher-rake rivals.
The team is expected to discuss the issue with the FIA this weekend at Imola, to question the process behind the rule changes and what can be done to help the teams that have been hurt most by them.
"I think the right thing to do is to have the discussion with the FIA and find out exactly what happened and why, and see if there's something that could be done to make it more equitable," Szafnauer told Sky Sports F1.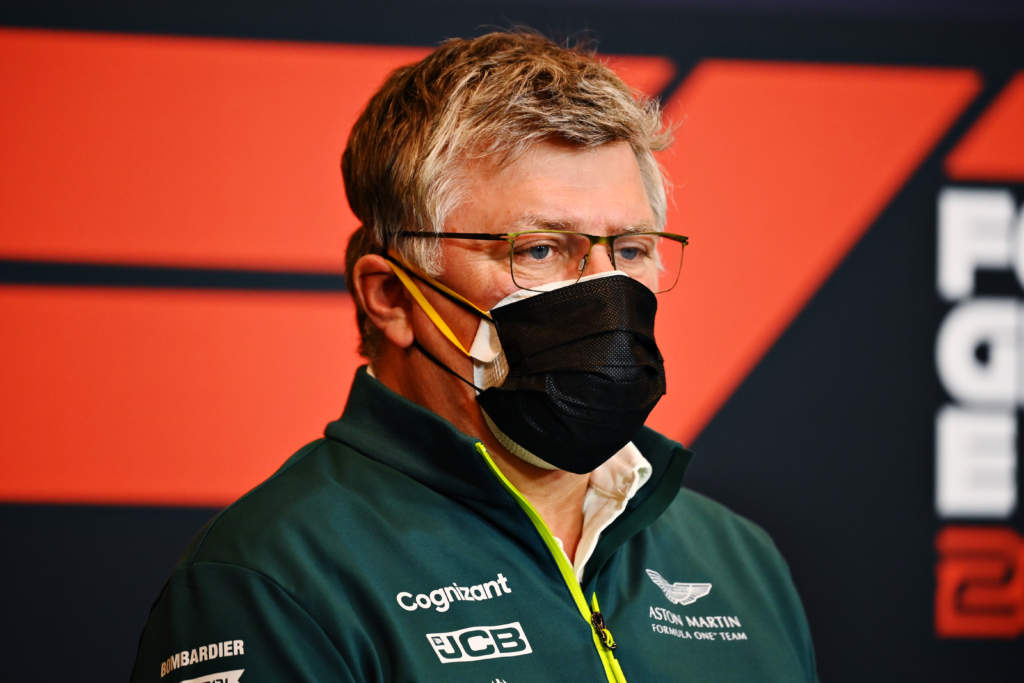 The question over whether the correct process was followed relates to the changes ostensibly being made on safety grounds.
Teams discussed with F1 and the FIA how to cut around 10% of downforce from the rear of the cars because they were being carried over to 2021 but Pirelli was unable to develop new tyre constructions amid the COVID-19 pandemic.
The quartet of floor changes came over a period of several months, were put together and majority-supported by the teams.
But after that, Pirelli announced it would be able to make a small change for 2021 to increase the integrity of the tyres and allow the much-criticised high starting pressure minimums being lowered.
There is therefore some doubt whether all four aero changes were necessary on safety grounds or were in fact a performance-influencing endeavour.
Mercedes boss Toto Wolff said it was "more nuanced" than the changes simply being made for safety reasons because "since April there were a bunch of decisions and regulatory changes, tyres were introduced and obviously lots of discussion".
"The nuances of that is to really come to a point to say, was there any decision that went against a particular concept of car? And I think that needs to be looked at," he told Sky.
Szafnauer did not rule out exploring legal action after the initial discussions.
He said: "I think we get to that point after the discussion. It's hard to predict. The right thing to do is see what can be done."
Wolff added: "This is a tricky subject because you need to have the full picture before making any comment and at that stage, I don't think it would be right to point the finger at someone or somebody."