Charles Leclerc was so good in the United States Grand Prix he barely featured in the broadcast of the race or Formula 1's extended highlights.
Leclerc is in a rich vein of form. He has qualified in the top five four grands prix in a row (discounting Russia because of his grid penalty) and finished fourth in his last three 'normal' races (discounting Russia again because of the late downpour!).
He never looked like relinquishing fourth place in Austin last weekend, in a Ferrari that can do no better unless two drivers from Mercedes and Red Bull trip up.
"It was a very, very good race," reckoned Leclerc. "The pace was there, every lap was a quali lap and I honestly didn't leave much on the table.
"It's a very very good day. And everything felt very good.
"How high do I rate this race? I don't really know. Every race is different.
"But it was definitely a great drive and a great car to drive too."
If you're wondering what you missed about Leclerc's drive that made it so special, there's an amusing answer: nothing.
He was a peripheral figure in the television coverage, cropping up occasionally as the cameras picked him up almost by accident: a flash of red in the foreground while the focus is on Daniel Ricciardo's scrap with Carlos Sainz, for example, or a lingering shot while being caught by Max Verstappen after the Red Bull driver's first pitstop.
This is not to criticise the TV direction though. The brilliance of Leclerc's drive made it boring. He was fast, he managed his tyres well, he made no mistakes.
He was so far ahead of the interesting part of the midfield and quite a way behind the top two that he just didn't get any airtime by default. A boring race breeds anonymity.
Performances like this are different to Leclerc's race-leading run in Turkey, where he was so close to the lead and was a podium threat for much of the grand prix. When the car's not capable of doing that, getting the maximum out of it is not immediately noticed from the outside.
Leclerc's done this a few times now. It was similar to his performance at Monza, which he described at the time as one of his top five performances in F1.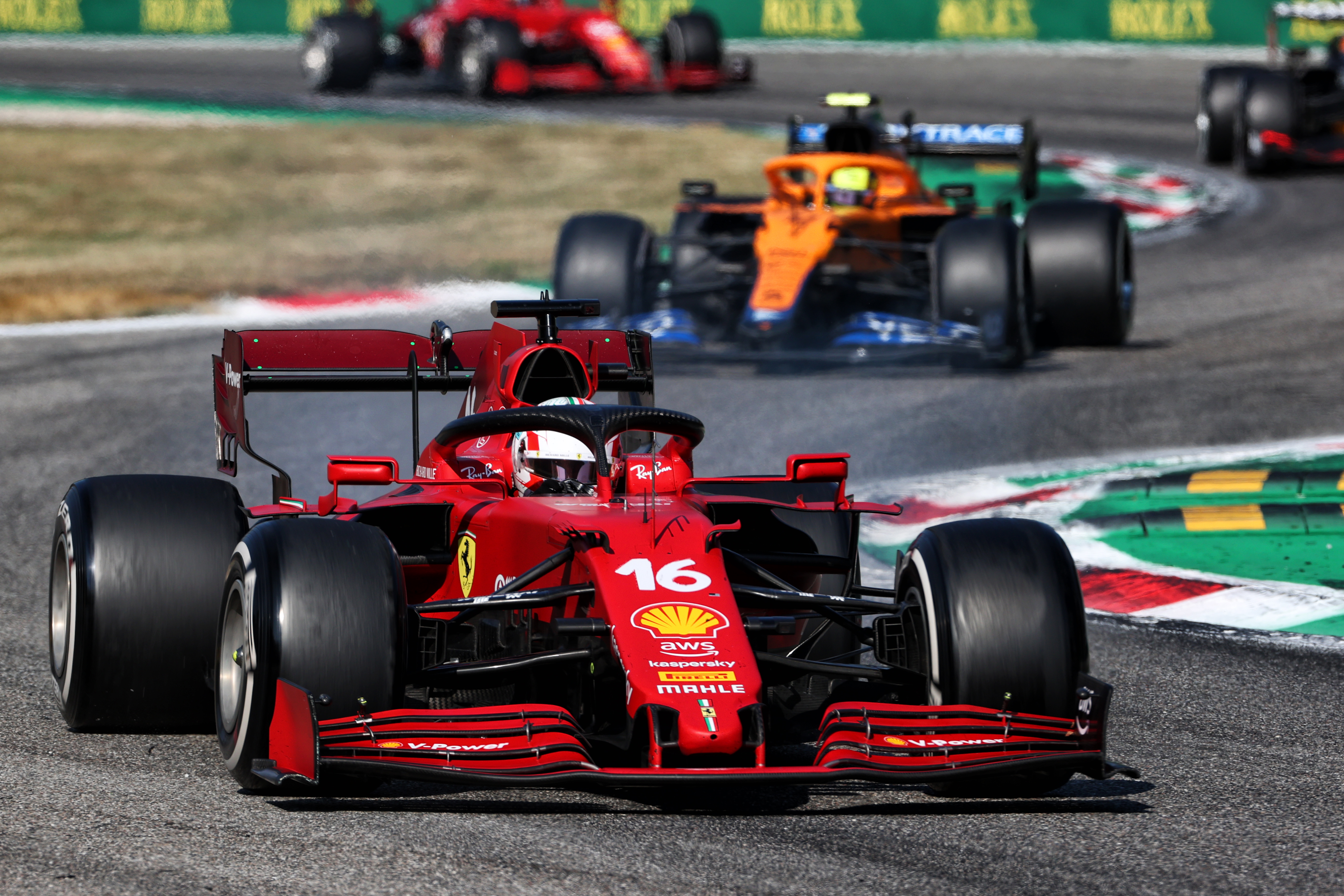 This was a bit different because the car was inherently more competitive here, a legacy of Ferrari's ongoing improvement especially since the introduction of its new hybrid system.
But it was still a real 'driver's performance', one where they get out at the end of the race and take total satisfaction in what they've just produced, even if hardly anyone else notices.
"I was just trying to maximise everything," Leclerc said. "It was very, very smooth. We were never under threat of anybody.
"The last stint was probably the most challenging one, but mostly physically. It was a very difficult race physically, the heat was quite hard and also the bumps especially are very difficult lap after lap to go on them.
"And I could also see Checo was like eight seconds in front, and we were catching him – so at one point I thought the podium was possible, and I was really giving everything."
The combination of that relentless approach and a "completely clean race" was Leclerc lapping roughly half a second a lap quicker than the 'chasing' McLaren of Ricciardo on average.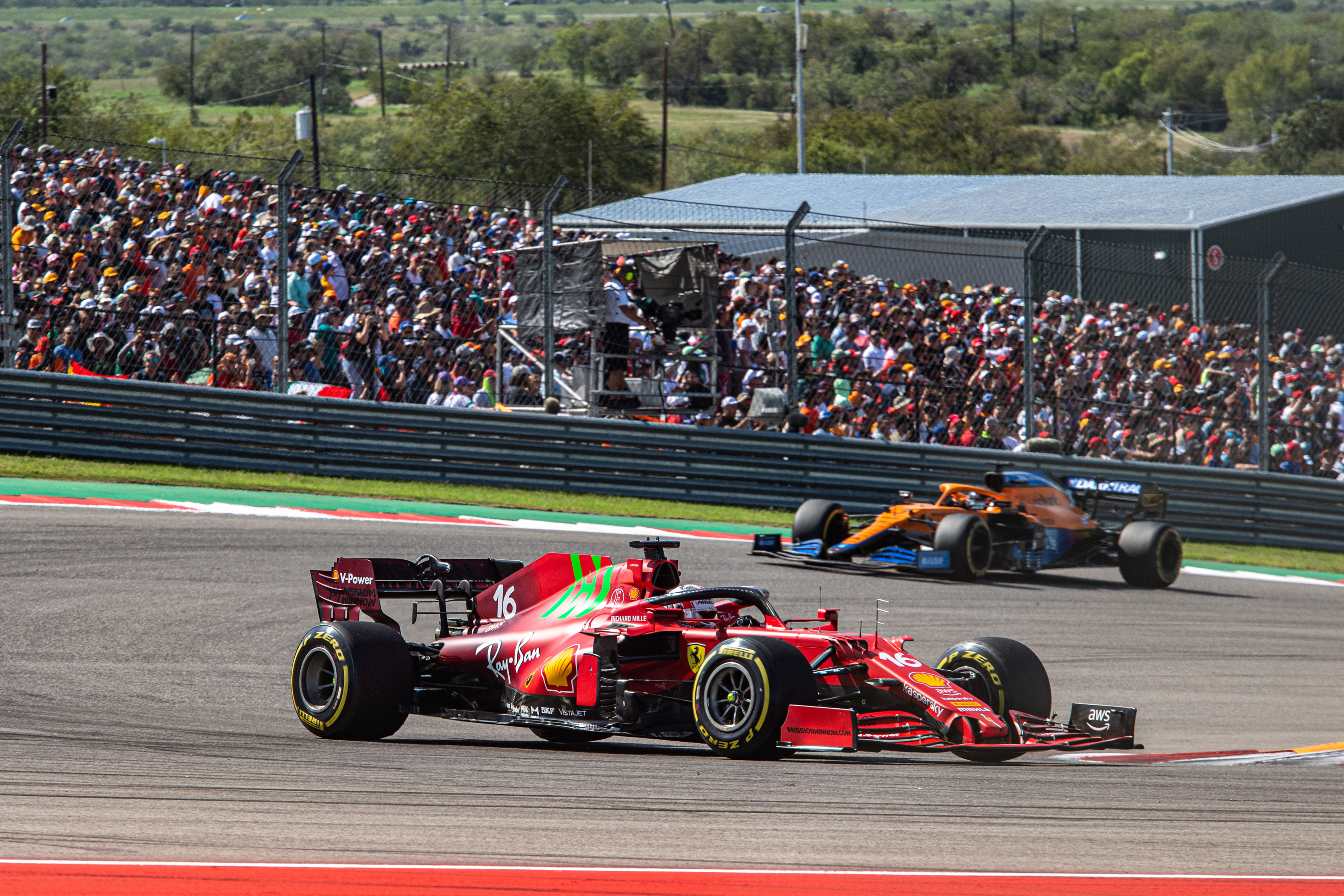 Ricciardo wasn't the quickest in the midfield so that likely bottled up Sainz and even Lando Norris. But Leclerc can thank his excellent qualifying performance for that.
That was a decisive factor. It earned him a little bit of space so that he was in his own bubble during the race and clear of all the scrapping that went on behind.
We've got into the habit, certainly last year when the Ferrari was less competitive, of being wowed when he did a lap that put the car where it shouldn't have been or dragged himself onto a podium.
He's doing those laps pretty much every Saturday now and eking the maximum out of the car most Sundays. Finishing lower in the final classification is rarely the fault of the driver.
As Mark Hughes said on the latest episode of The Race F1 podcast: "It's not really a wow thing anymore, it's Charles Leclerc."