Charles Leclerc's most impressive quality is that he is "quite astoundingly strong mentally", according to Ferrari senior performance engineer Jock Clear.
Clear has worked with numerous Formula 1 world champions during his career, including Michael Schumacher and Jacques Villeneuve.
He also played a key role in easing Leclerc's transition into the Ferrari race team in 2019 after just one season in F1 with Sauber.
In an interview in the latest episode of Formula 1's Beyond the Grid podcast, Clear was asked what impressed him about Leclerc and immediately chose "mental strength".
Clear explained: "If you say 'these are the drivers I've worked with, put your finger on the one element that really shines through', [it's] mental strength certainly with Charles.
"He's quite astoundingly strong mentally."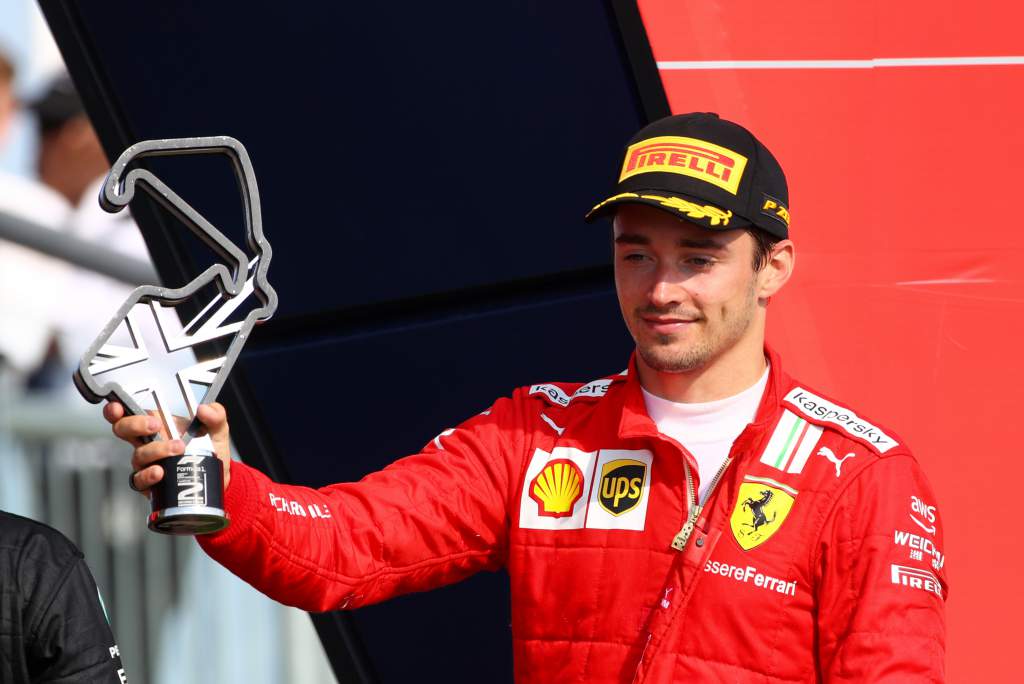 Asked to elaborate, Clear explained that the mental strength has been apparent in everything Leclerc has done since being promoted to Ferrari's driver line up as a 21-year-old in 2019, saying it's in "how he's carried himself since day one".
He described the challenge of joining Ferrari as intimidating, but that Leclerc dealt with it well.
Clear also pointed to Leclerc's qualifying excellence as proof of his capacity to deliver under pressure thanks to being so robust mentally.
"It's easy to forget simply because he is who he is and what he's done in the last two or three years that coming into Ferrari as an official Ferrari driver at that age, that's got to be intimidating hasn't it? It's intimidating for Sebastian Vettel when he comes here with four world championships.
"There's time when he hasn't been the quickest driver, there's times when he's struggled, he's had races when he's chewed through his tyres twice as quickly as his team-mate, so it's not just that he's quick.
"He's super quick and we've seen how good a qualifier he is. I think qualifying is a good example of mental strength because actually qualifying is an occasion where you've got to perform.
"It's a bit like taking the penalty at the end of the Euros, that is pressure. You've got to deliver now, there's no 'that wasn't great but the next one will be all right'.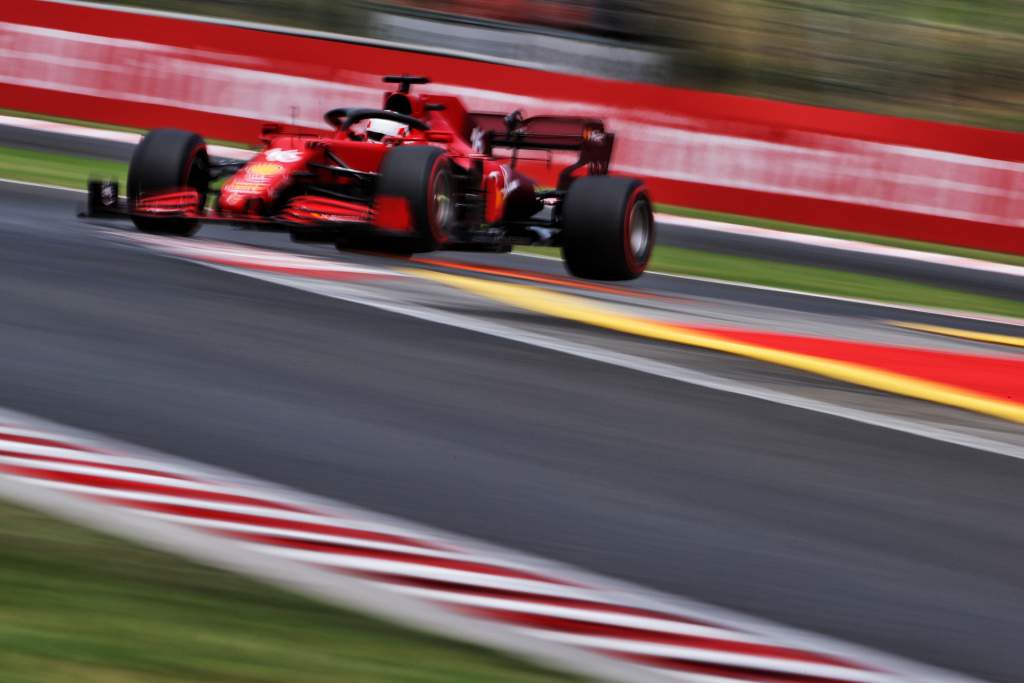 "Qualifying is qualifying and the fact he's quick in qualifying is another manifestation of his mental strength.
"But [it's in] all sorts of behind the scenes conversations and stresses that he's been under that I'm really, really impressed at how little they impact him come Sunday afternoon."
Clear is also confident that Leclerc will perform well in a world championship fight should Ferrari be sufficiently competitive next year.
While he accepts Leclerc has made some mistakes during his two-and-a-half seasons with Ferrari, Clear points to his capacity to bounce back from errors as standing him in good stead should he be up against Max Verstappen or Lewis Hamilton over a championship season.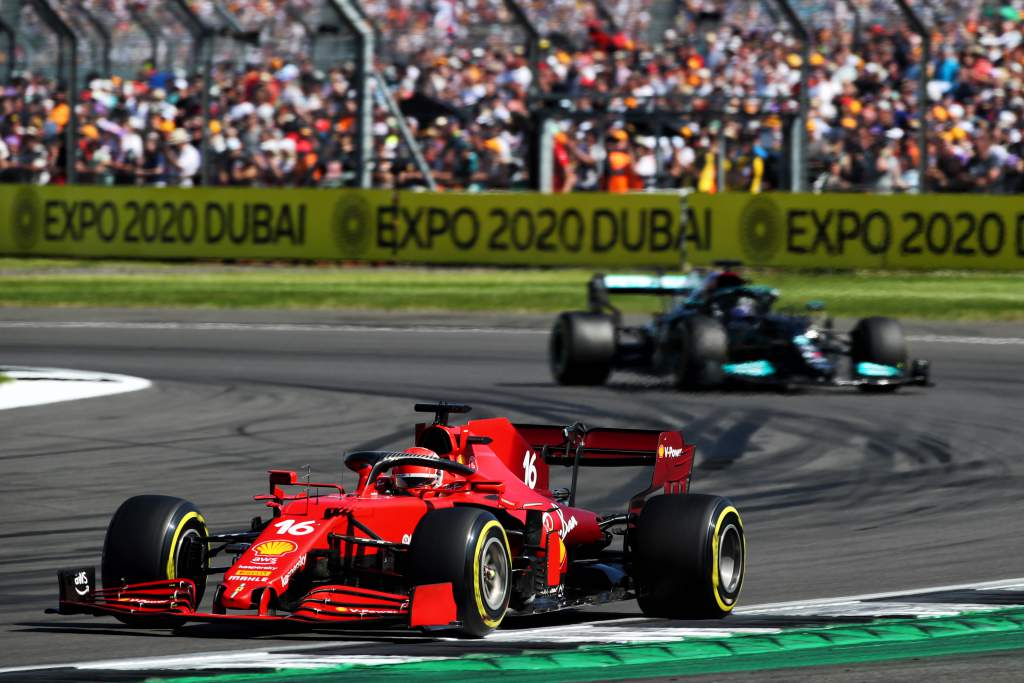 "My initial reaction is 'God, yes, he is absolutely ready," said Clear when asked if Leclerc is ready to fight for the championship.
"You have to balance that with [the fact] there is no substitute for actually being in that position. That is a different level of pressure.
"But all I can say is he's managed and coped with every other level of pressure so far. And yeah he's made mistakes, but all drivers are going to make mistakes.
"We know very well that Max has made lots of mistakes in his earlier career, but nobody's telling me that Max isn't ready to win a championship. So far, he's met every challenge and been up for it and been strong enough to move forward from those mistakes.
"If you're put in a position where you're going to be challenging for a championship, it's going to be against Max, it's going to be against Lewis, it's going to be tough.
"You are going to slip up, you are going to make a mistake, you are going to drop some points. But will he cope with that? Yes he absolutely will cope with that.
"He's not going to crumble when he drops it in qualifying and has to start from P13 or whatever.
"He'll just swallow it and deal with it and the next race he'll come back and put it on pole."