While Haas waits for a major on-track upgrade that could yet play a vital role in its 2023 Formula 1 season, the team has already successfully implemented an overdue and uncommon off-track development.
F1's recent Asian double-header marked the first appearance of a new Haas garage layout that is a slightly leftfield example of the team - the smallest in F1 and one that has battled through difficult moments in recent years - being able to belatedly bring some parts of its operation up to the necessary modern standard.
The garage makeover cost a seven-figure sum and was overseen by race team operations leader Peter Wright, team manager Peter Crolla, senior indirect buyer Sam O'Gorman and director of marketing Mark Morrell.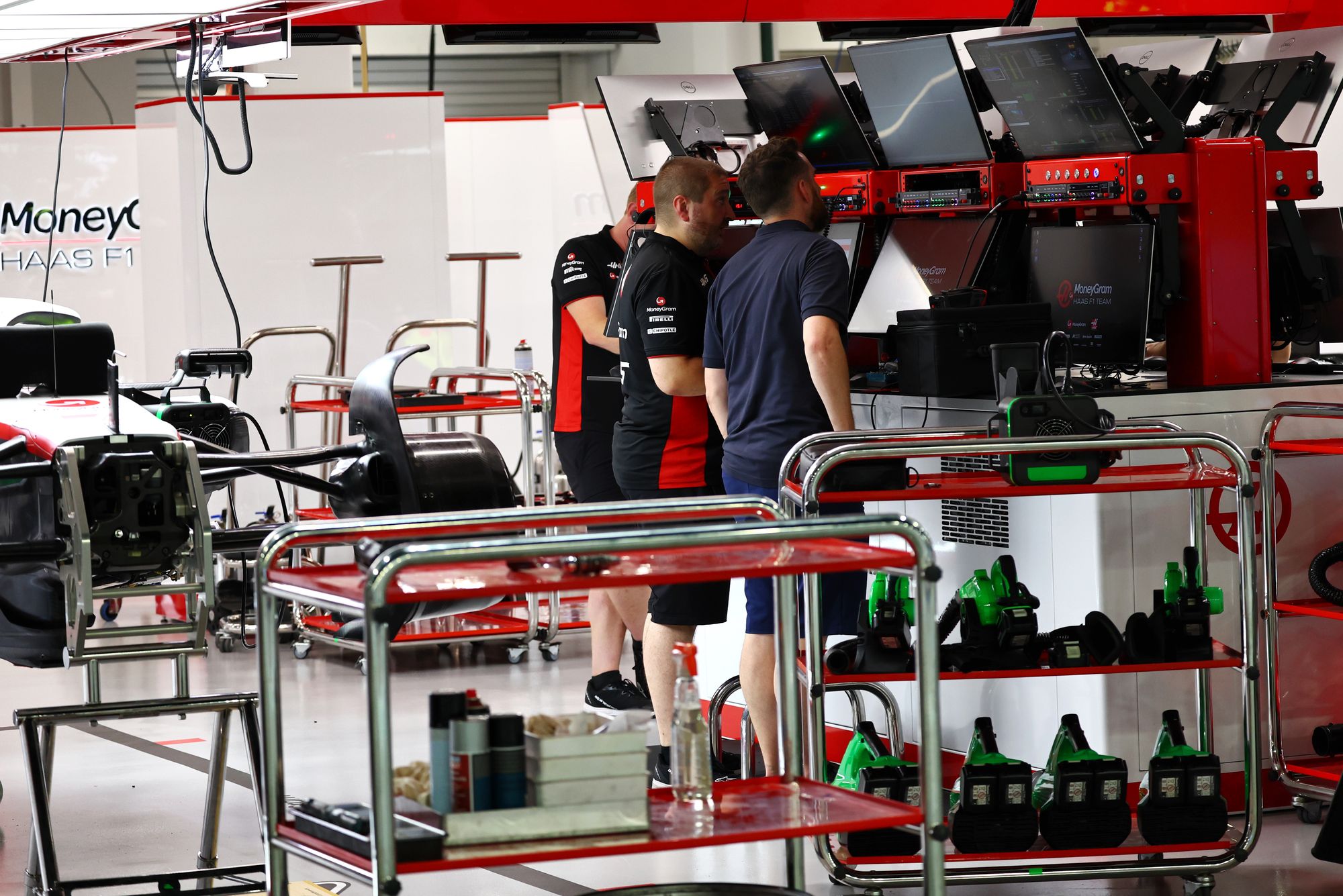 It was initially considered in pre-season testing in 2022 and went from being approved as a concept to being implemented trackside in a year.
This is the first time that the Haas garage has been significantly adapted since the team joined the F1 grid in 2015. Team principal Guenther Steiner told The Race that Haas needed to finally make it a better quality, having compared the maintenance of the previous structure to continuing to "put lipstick on a pig for quite a long time".
"It was the same one from the beginning," Steiner said.
"But if you look at the garages, there is not a lot of evolution anymore. People normally keep it for five, six years.
"Then they just get tired, you need to repair them, you need to paint them every year.
"At some stage, you just need to change it."
A new central engineering island is the most obvious change to a garage that previously had the team's engineers shoved to the site with tyres, fuel bowsers and other equipment occupying the middle of the space between the two cars or even just stored at the back of the garage.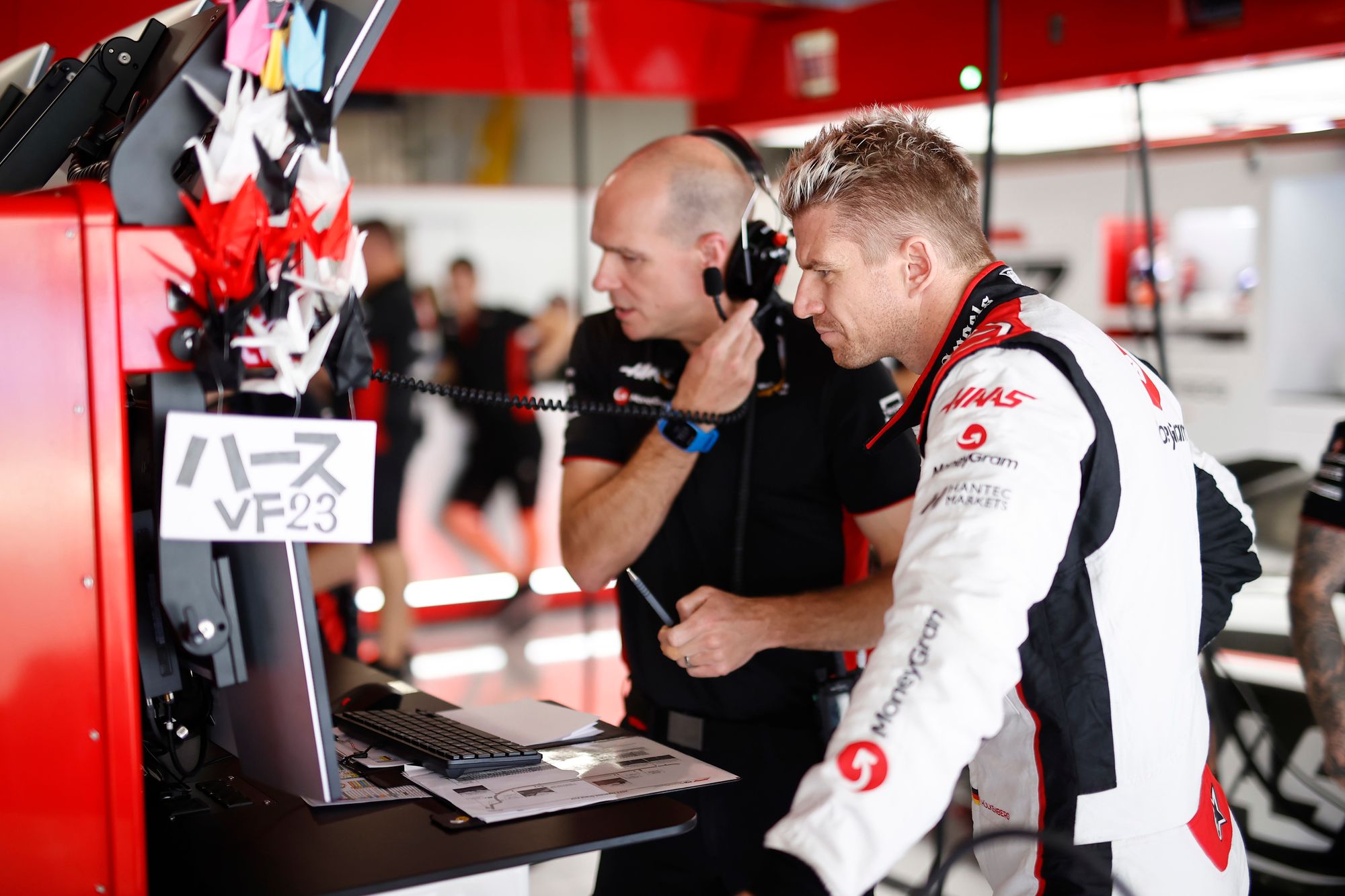 The unified console, which has been adopted by many teams for some time, intends to help communication between engineers, while the other equipment has been moved into new double-door lower cupboards on the side of the garage to free up more space and aid accessibility.
It brings Haas more into line with what other teams offer although this alone was not justification to proceed.
"In F1, some things go by trend," Steiner said. "It's like monkey see, monkey do. 'Everybody else did that, so I need to do it as well.'
"I'm normally against it. I don't really care where the consoles are as long as they work, because for me it's more the efficiency - if you pay for it in a year or two, you see it's an investment.
"I don't want to be the trendiest guy [if] it doesn't make us quicker."
Given the cost is far from insignificant, Haas could not treat this as a luxury upgrade to commit to on a whim.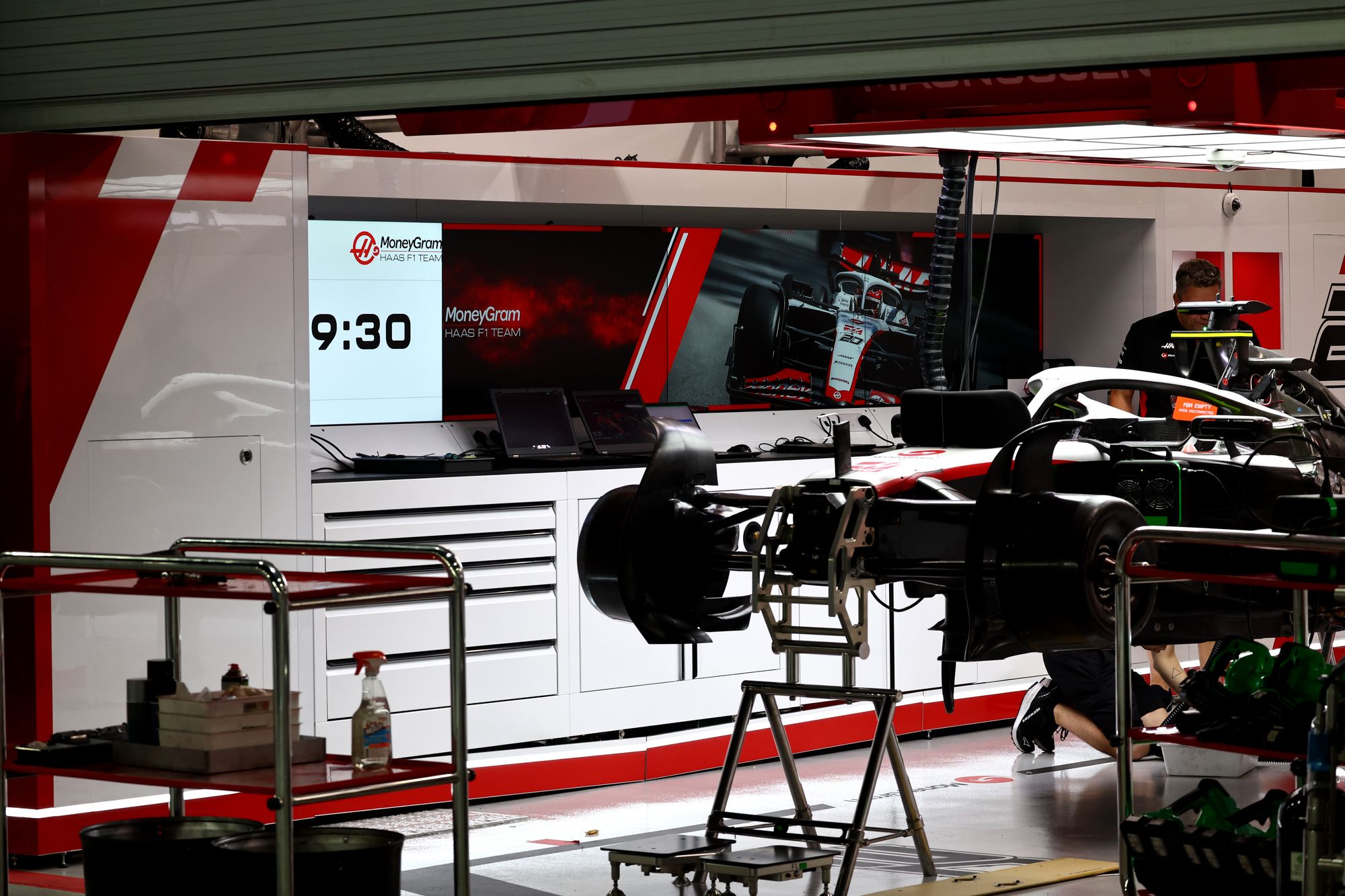 It is also a strategic move as the cost comes out of the capital expenditure allowance in the cost cap rather than anything that could restrict the team's performance-related spending, and could pay for itself as quickly as within 12 months.
That's because the new set-up saves around 4 tonnes per trip and can be part of the sea freight instead of being air freighted, which has a clear cost saving as well as being more sustainable.
"You need to ask where do you invest your money?" said Steiner when explaining the timing of the upgrade.
"Two years ago, we didn't have the money. We were struggling in '21. But it's an investment.
"Because if you get big sponsors, you need to service them as well. You cannot always keep things the same, you need to go with the times.
"And that is what we tried to do. But the saving [is important] too, because also the airplane costs went up so much. So, you pay it off quicker now than you did eight years ago.
"It wasn't a problem [before]. Now if we take that amount we can save on the air freight, that's a lot of money."
The point on servicing sponsors refers to the fact there has also been a big effort to better utilise the space for hospitality, as a separate viewing area now exists for the first time, with new lighting added and more digital screens that show the international feed, live timing and data, and commercial content.
Haas also has some large digital screens that will only be ruled out at the biggest events like the three US races.
While the 'beautification' of the garage might seem superfluous, it has tangible on-site benefits by being more accessible and a better working environment, and the commercial element should not be underestimated.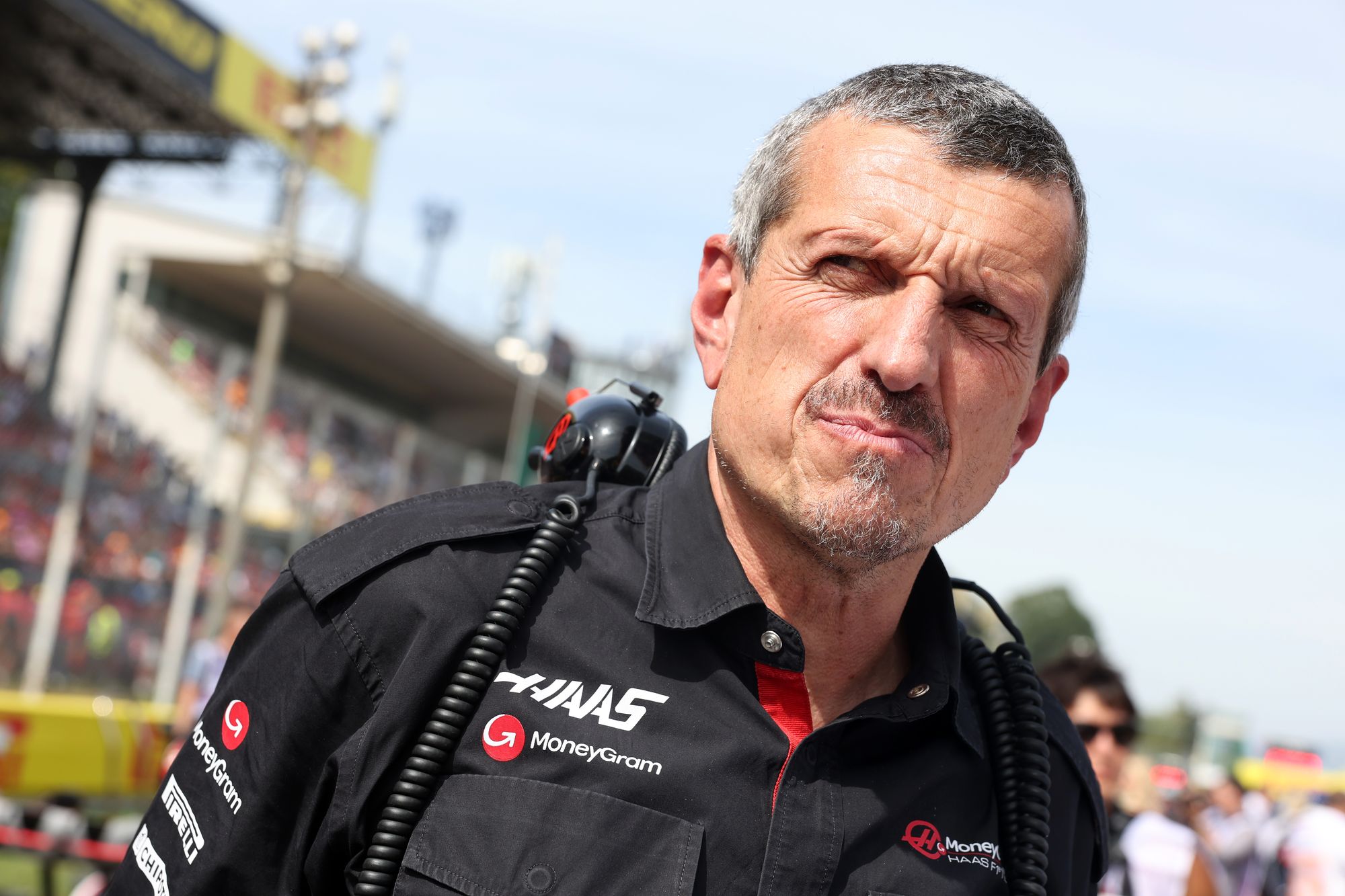 "You see all the screens on the side, we can do a lot more for the sponsors and things like this," said Steiner.
"We just make it more interactive when the cameras are there, because everything gets dated, you know?
"You can put lipstick on a pig for quite a long time. But at some stage, we had to change.
"It was just time to combine a few things."