Alpine will keep letting its Formula 1 drivers Fernando Alonso and Esteban Ocon fight each other freely on-track this season if they do not compromise their races.
Team principal Otmar Szafnauer said Alonso and Ocon followed Alpine's pre-race instructions in a fierce Saudi Arabian Grand Prix fight that raged during the first stint and featured several passes and firm defences.
However, it backfired on Alpine at one stage as the squabbling allowed Alfa Romeo driver Valtteri Bottas to catch up and overtake Ocon.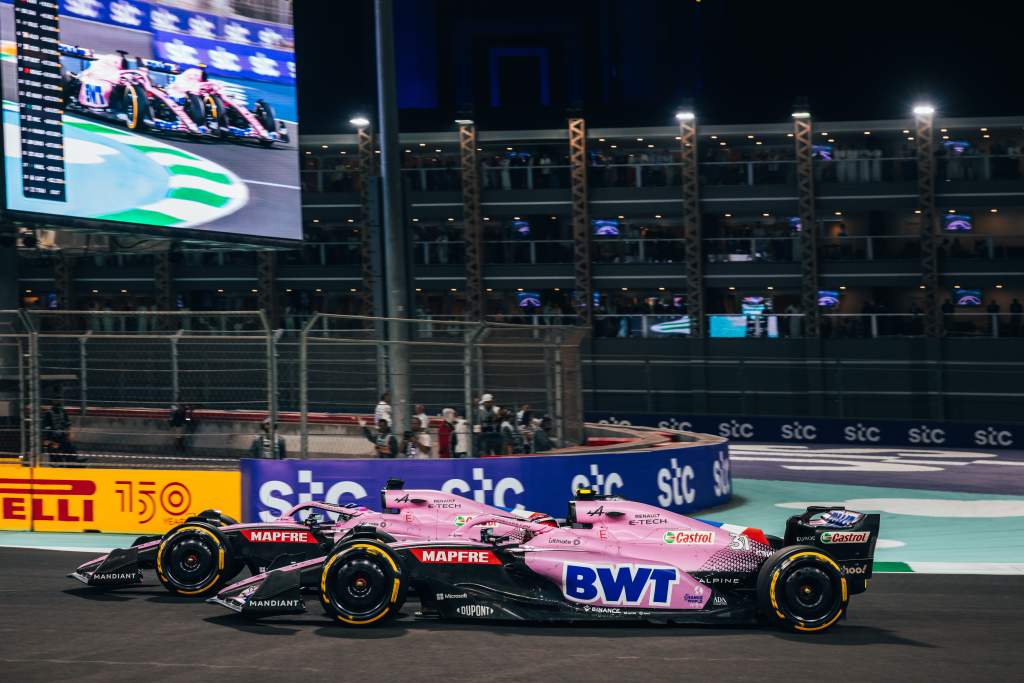 Szafnauer admitted the pair lost more time than the team anticipated, which he put down to the nature of the Jeddah circuit – with three consecutive DRS zones – and the fact the new-generation 2022 cars seemed to be able to maintain a fight for a longer period of time.
"It was fine, it was clean," said Szafnauer. "It's what the fans want to see. And we told them at the beginning, we'll allow them to race.
"We were losing a little bit more time than anticipated. That's a little bit because of the track specific stuff here and a little bit because the cars can follow each other easier now, which was the aim of the new regulations.
"And because of it, if you can follow easier, you can start overtaking each other one lap after the next."
As letting Bottas get in the mix threatened to jeopardise the team's result, Alpine did instruct Ocon to hold position at one stage.
Szafnauer said Alpine needs to use the circumstances of each race to make those calls.
Asked by The Race about the risk of losing even one place because of a fight like this, Szafnauer said: "That's exactly the type of thing we have to look at – when do we tell them to not start overtaking each other because it does cost you time?
"That is exactly the trade-off."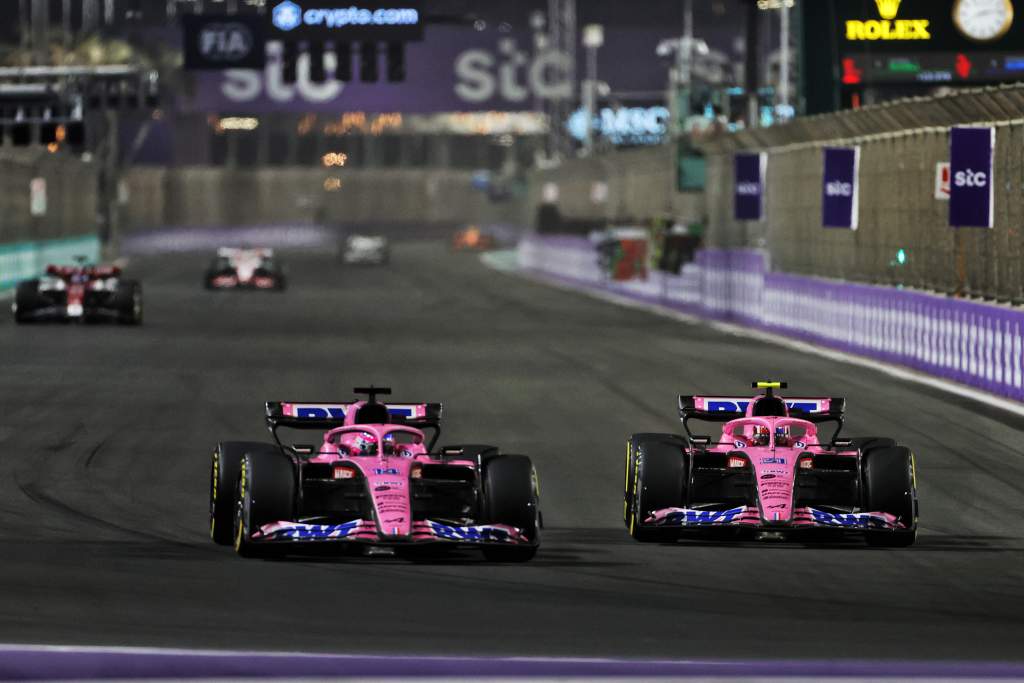 Szafnauer reckons the fight played out differently to how it would with the previous cars, with which he thinks it would have been easier to break out of DRS range and be protected from a retaliatory attack.
But while he found it stressful at times, he stressed both drivers' conduct was appropriate – even though it did not matter in the end as Alonso retired in the second half of the grand prix.
"It's a high speed track here, the walls are close, but they did exactly what we talked about before the race," he stressed.
"And it was good for everybody. As it turned out, had Fernando not stopped on track, we would have been sixth and seventh.
"We did give the fans a bit of a show. And I think that's what it's about. You've got to let them race."
The two drivers cut slightly different figures when discussing the battle post-race with the media.
Ocon was all smiles, saying it was a "privilege" to fight a "legend" like Alonso.
"Of course, when you fight it's the same as in karting, you lose time," said Ocon.
"It's normal, but our position at the time on a one-stop race. Track position is quite important and we are allowed to race by the team.
"It's always a privilege to race with Fernando so makes me smile.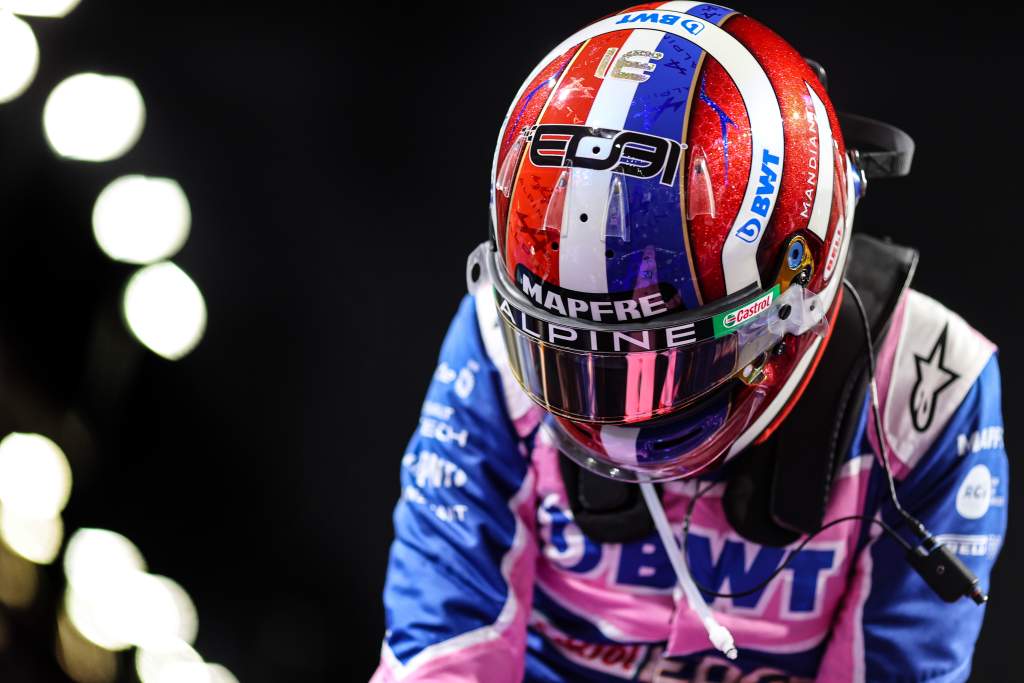 "In the end you always want to make your quickest laptime overall in the race. In a one-stop, it's pretty important. But track position is also quite important.
"It's going to be close all year. Let's see how it will go. But we race fair and as the team decided for us to race, so there is no drama."
Two-time world champion Alonso was slightly less enthusiastic about it, or at least less inclined to discuss it.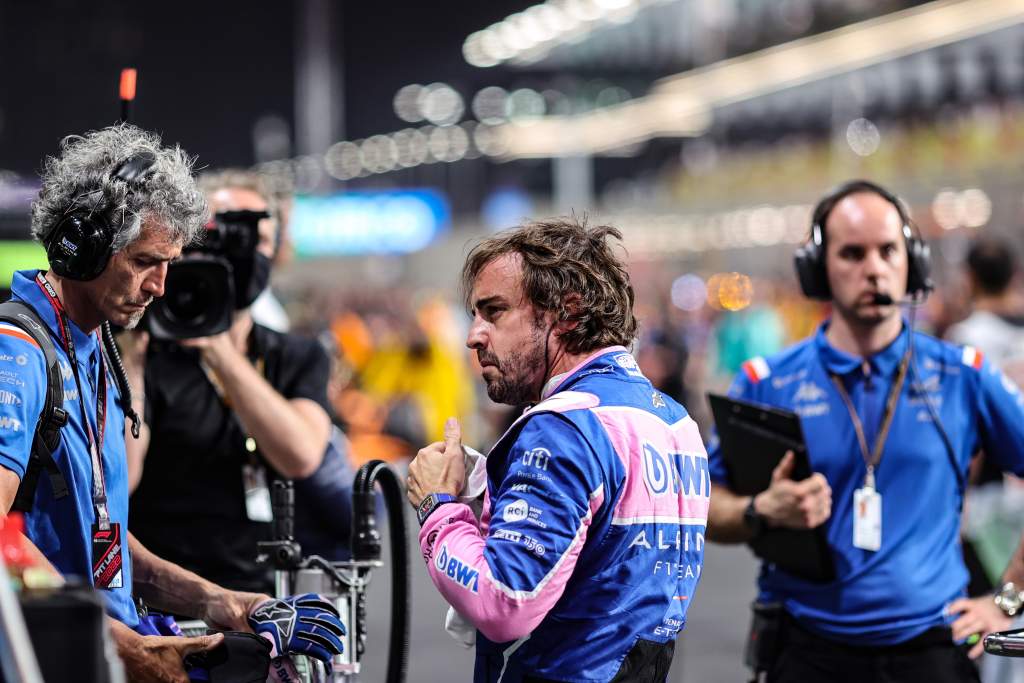 "Of course, you need to give extra margin but everything was fine," said Alonso.
"We battled in Bahrain already in the first stint, even though we had a different strategy there.
"Here we had the same strategy but for whatever reason my car felt faster this weekend in qualifying and the race so I could overtake and pull away a little bit."
He added: "I felt that my car was in the window, working a little bit better today, so I had the opportunity to overtake and pull away a little bit.
"The main threat was Bottas. It was not easy to keep him behind."