Fernando Alonso has criticised the "incompetence" of the FIA's Miami Grand Prix stewards after his second penalty there and says the standards fell short of Formula 1.
Alonso fell out of the points after the stewards awarded him a post-race penalty for going off-track and gaining an advantage.
His Alpine team felt this was unfair because Alonso had backed off and given back almost all of the time gained without any guidance from the FIA, which has a new approach this year of making the teams and drivers forfeit an unfair advantage themselves.
Alpine and Alonso were also upset that the stewards made their decision without hearing evidence from them.
Asked about the matter at the Spanish Grand Prix, Alonso criticised how the stewards judged the incident and then handled Alpine's challenge later on.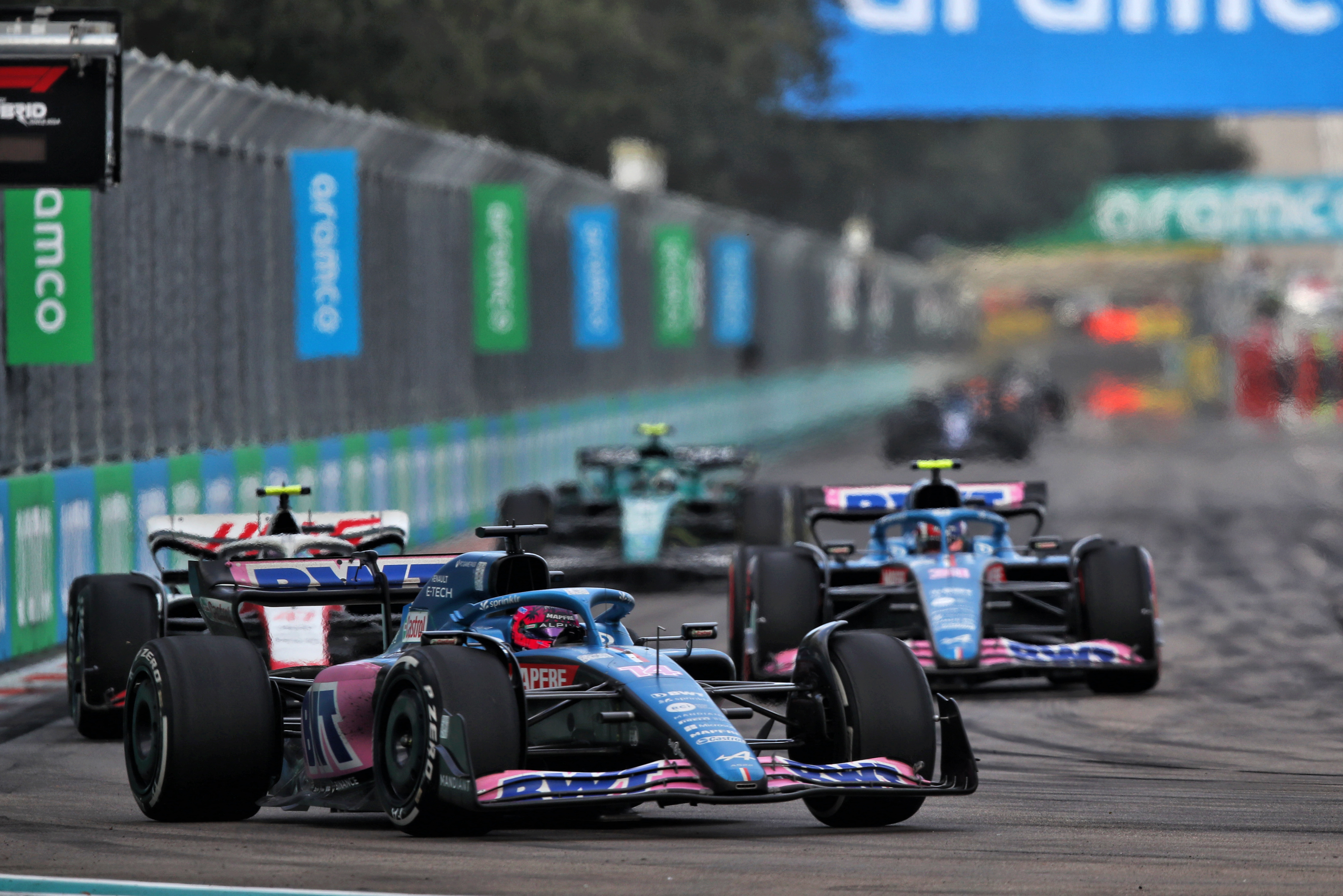 "It was unfair," said Alonso. "We believe that it was very unfair, and that it was just incompetence from the stewards.
"They were not very professional in Miami.
"I missed one corner and then I gave back the time but after you miss one corner there is the sector time just after that corner [cutting the chicane meant Alonso set the fastest middle sector of the race].
"They saw the pink colour [signifying the fastest sector on the timing screen] so they took the decision without asking for any proof.
"We arrived after the race with all the proof of giving the time back and they were just packing up, they were not even in the room.
"We came there, we showed them all the data, they found themselves with their hands tied because they issued already the penalty, and didn't know how to get back from that document.
"It was very bad. It's already the past but it is something that should not happen in Formula 1, with the professionalism and the standards that Formula 1 has right now."
Alonso's ire was not reserved solely for the stewards. He was a vocal critic of how race director Michael Masi handled issues such as track limits last season and said race control is no better now there is a new system, including Masi's successors Niels Wittich and Eduardo Freitas.
He suggested Wittich in particular currently lacks the required knowledge of racing to do the job properly, as Wittich has been race director at the first five grands prix while Freitas will take the position for the first time this weekend.
"We saw a couple of things already that prove we still need to improve a lot," said Alonso.
"You need to have some knowledge about racing before being a race director or trying to monitor a race. I don't think that knowledge is in place at the moment.
"There is a new race director here. Freitas has a lot more experience with WEC and other categories at the top level, and that will already improve things.
"Even the accident that we had in Miami, with Carlos [Sainz] and Esteban [Ocon], I think we pushed to have some barriers there and some tyres or Tecpro or whatever.
"And no-one did anything. So, when you don't have that knowledge of racing, it's difficult to talk."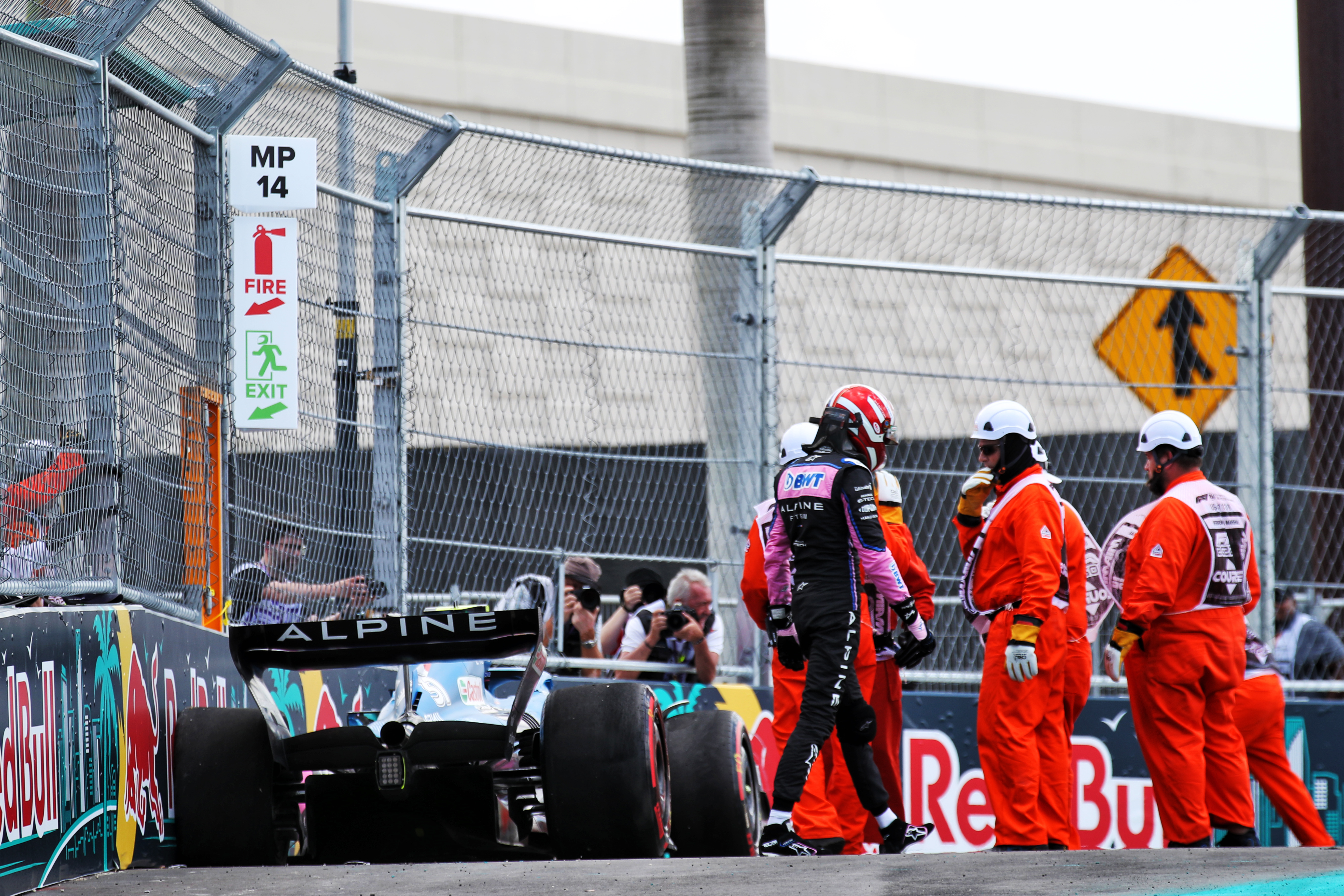 Alonso's reference to the Sainz and Ocon crashes in Miami revived a controversial topic from that weekend, when those two drivers had separate accidents on Friday and Saturday at the same corner into an unprotected concrete barrier.
Drivers were angry that, despite asking Wittich on Friday night to put protection against the concrete wall, no changes were made into Saturday and then Ocon suffered a crash in the same place.
Alonso said he did not feel the FIA was compromising but said that drivers are perhaps not being listened to when they should.
Sainz has also discussed the Miami barrier situation this weekend, and reiterated his own unhappiness over how it was handled.
"I think it was pretty clear that I was pretty vocal about it on Friday night [saying], 'Look, I crashed at a very low speed and it hurt, it shouldn't have hurt compared to other crashes that I had in my career, let's do something in this corner'," said Sainz.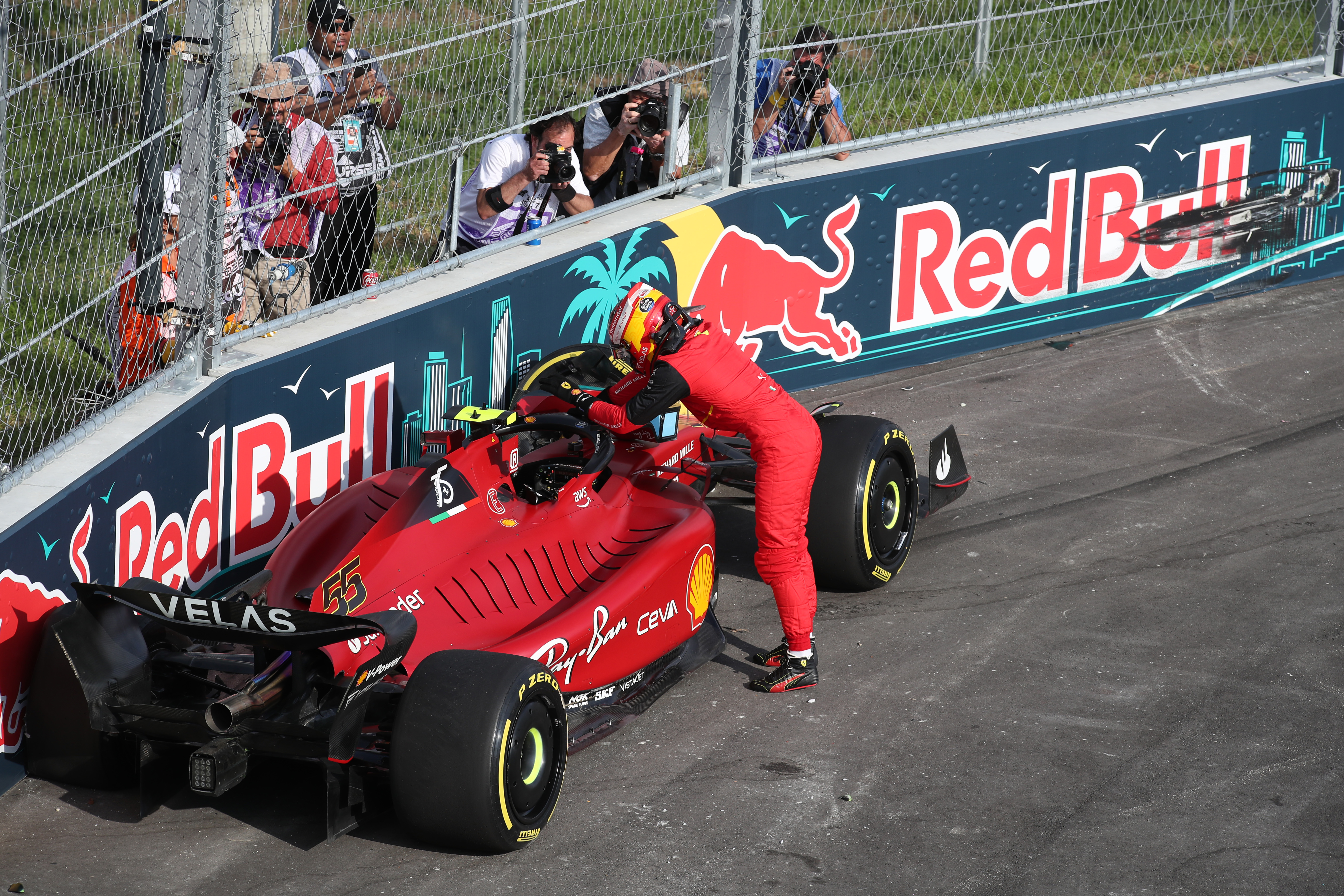 "The response was it was a very freaky crash, it shouldn't happen again.
"There was Tecpro available to be put there and nothing happened. So we need a proper explanation to know exactly what's the reason for not putting Tecpro to protect Esteban.
"At the end, we left the weekend with two drivers with a sore neck and nearly two broken chassis for very slow crashes.
"There's definitely something to review."
The FIA said in Miami that its information was that the unprotected wall did not pose a safety threat to the drivers, even after Sainz's crash.
This has been repeated to The Race in Spain this week.
Ocon spoke with Wittich for one hour on Thursday at Barcelona and said he is now at least satisfied with how the FIA will react and make changes for next year's Miami race.
"We had a one-hour chat on all of this situation and why it hasn't been explained," said Ocon.
"They've had a lot of work done and analysis on the trajectory of my car and Carlos's car.
"There will be changes on the track next year on that regard, for safety. Everything's been listened to and action will be done.
"I was very reassured with the chat we had and pleased with the outcome of it."