Alex Albon's retirement from Formula 1's Austrian Grand Prix was likely a secondary consequence of colliding with Lewis Hamilton, as Honda's analysis suggests an engine fault was not to blame.
Albon tried to pass Hamilton around the outside at Turn 4 late in the season opener, to make the most of a tyre advantage and attempt a late dash for victory at the Red Bull Ring.
However, Hamilton hit the right-rear of Albon's Red Bull and pitched it into a spin. Albon dropped down the order and continued but later retired with a reported electrical issue.
The Anglo-Thai driver has had a new control electronics unit fitted to his car ahead of this weekend.
Post-Austrian GP analysis, and a validating run in first free practice on Friday as F1 returned to the same venue, has led Honda to the conclusion that the probable cause of the data anomaly that prompted Albon's retirement was him running through the gravel after being spun by Hamilton.
Earlier in the race, Max Verstappen had retired from second place with an unrelated electrical issue.
However, as previously reported by The Race, this was traced to a mechanical issue that Honda was not responsible for.
"On Max's, we had a mechanical problem which led to an electronic problem on the PU," said Honda F1 technical director Toyoharu Tanabe on Friday. "But that's not related to the PU in the end.
"And Alex's car, we saw some unusual data after he ran over the gravel. It exceeded our limit so we stopped the car.
"We had a very short period between the last race and today, we applied a very simple and primitive countermeasure.
"So, we changed all the related electric parts on the car, on the PU.
"We're still investigating the data, but it looks for various reasons related to this problem.
"From this P1 running the car runs OK. We will keep watching and monitoring during the long runs and also the race."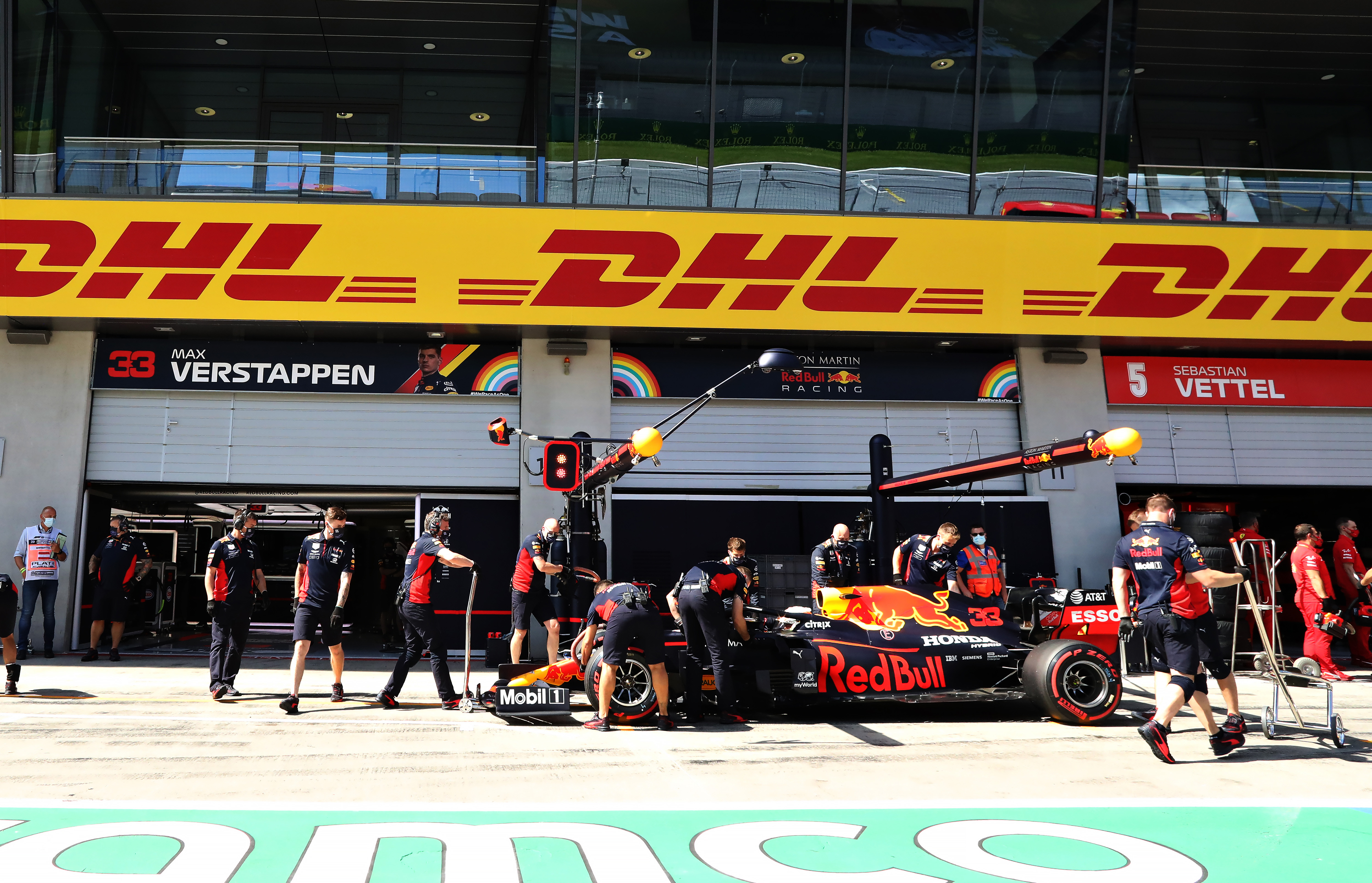 Despite the rapid turnaround between events, Red Bull and Honda investigated the issues in the UK and in Japan, with Verstappen's engine being tested on the dyno at Honda's Sakura facility.
"As soon as we got the logging data, we analysed the data at the truck," Tanabe explained.
"And then later we checked the car, especially for Alex's car, we removed the parts from the PU and then some shipped to Sakura R&D in Japan, and some shipped to Milton Keynes.
"We ran all the parts from the suspect PU on the dyno and recreated very similar conditions as the race. Then we analysed that data again."