Williams Formula 1 driver Alex Albon has given a detailed rundown of his recovery in the lead-up to the Singapore Grand Prix and provided his estimation of how likely he is to actually race.
Albon was ruled out of the Italian Grand Prix weekend early on Saturday, as he required appendicitis surgery and was replaced by Nyck de Vries – who had an eye-catching F1 debut.
But while Albon himself watched some of that debut, he was busy recovering from a major surgery complication, having suffered a case of respiratory failure that left him sedated in intensive care for half a day.
Despite this, Albon has recovered sufficiently to be preparing to race in the next grand prix at Singapore – and faced the media on Thursday at the venue to outline his condition and plans.
NO KNOWLEDGE OF COMPLICATIONS
The fact Albon had developed a "post-operative anaesthetic complication" after the appendicitis surgery was announced on Monday, by which time he was already breathing by himself and removed from the intensive care unit.
"Luckily I was quite drugged up so I don't remember much of it," Albon explained. "I just remember obviously going into surgery – and it's a relatively simple procedure, I think it only takes a couple of hours to be operated on.
"But obviously you don't have that [capacity], to understand time, when you're sedated.
"It was more the impact on the people around me. When I did wake up, I thought that was the procedure finished – they said 'uh, you've actually gone through a little bit more than that'. So, yeah, I think in the end I was supposed to be in induced sedation for two-three days, but in the end, my lungs cleared out within 12 hours.
"So, I was already up pretty much shortly after. And as I said, it wasn't such a big thing for me, it was more my family who came to the race, that kind of thing, and obviously, they were a little bit in shock. That was about it."
FRUSTRATING MONZA SPECTACLE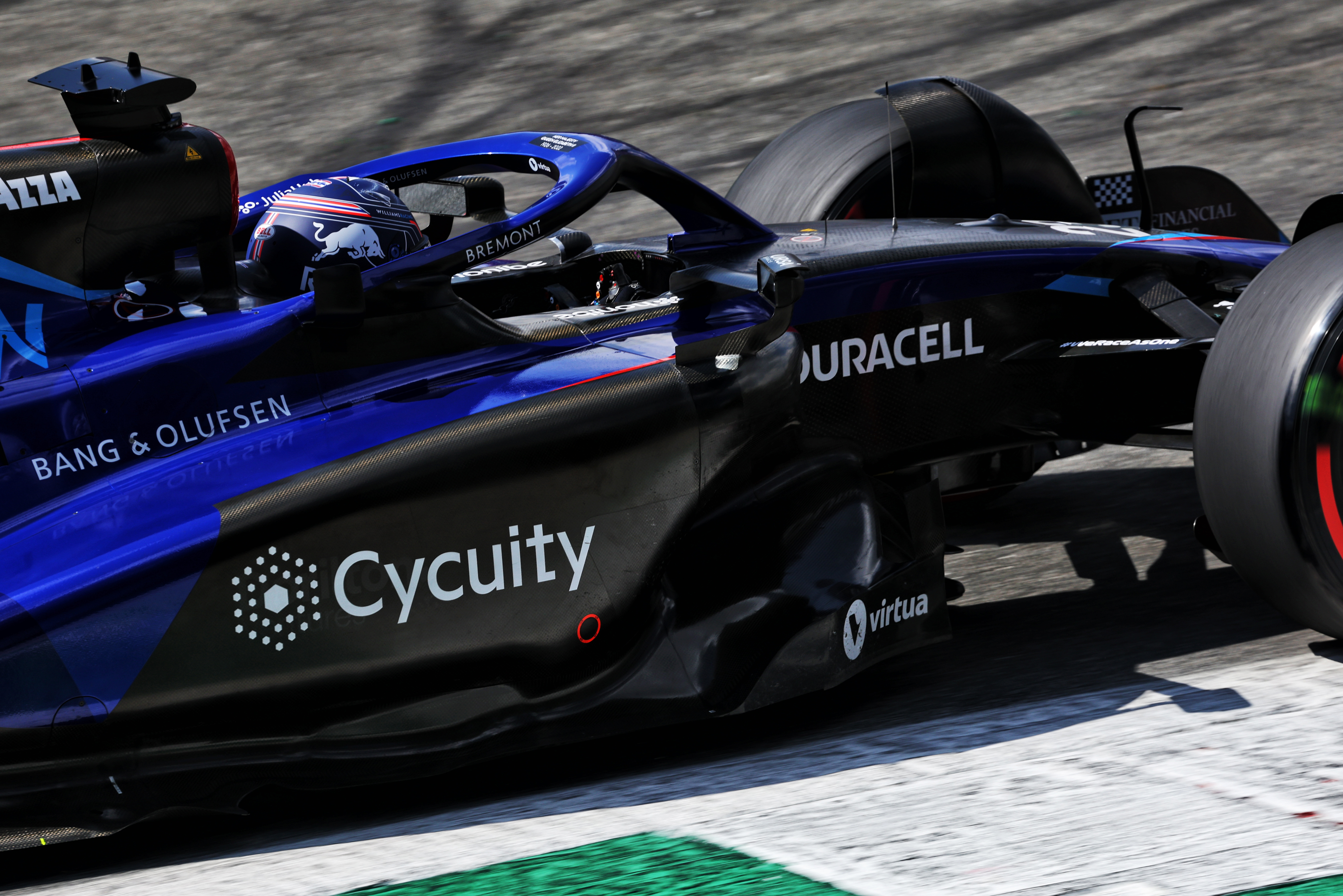 Albon's faster-than-expected recovery from respiratory failure meant that he was able to catch the Italian GP on TV.
His replacement De Vries powered to a memorable ninth-place finish, but Monza was a track expected to particularly suit the Williams FW44 – and with that proving true during the weekend, Albon admits watching was a frustrating experience.
"I woke up pretty much 30 minutes before the start of the race. So I could watch it – but, as you said, it was frustrating to watch.
"The heart rate went up a little bit. They were keeping an eye on me, they told me I had to switch it off at some point.
"But, you know, it's only because we had such a good car, on Friday at least. When I woke up on Saturday and there was kind of that decision, should you risk it or not, in terms of driving, but we did the right thing.
"And Nyck did a really good job obviously. We knew that Monza was going to be a good one, but he brought home some points, which obviously in the bigger scale of things it's very good for the team.
De Vries' points finish took Williams to six points for the season, but it remains comfortably last, some 19 points down on Aston Martin in second-to-last place.
HOW '9-TO-5' RECOVERY WENT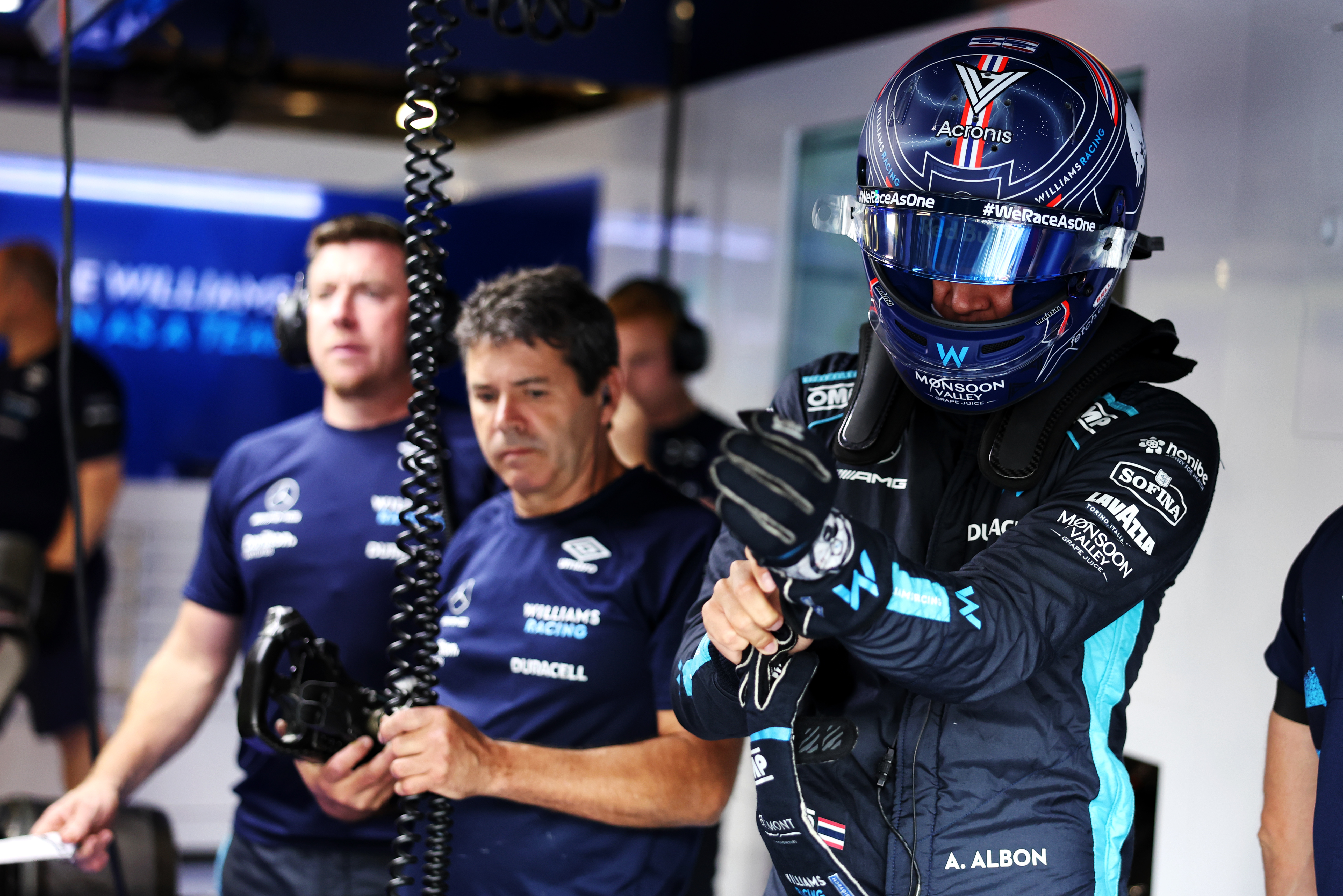 "It was more kind of bed recovery to begin with. It's quite a tricky one because you're basically waiting for your lungs to recover. And at the same time your body can't move as well as it normally can.
"You can't just jump back into normal training, you have to slowly build into it. Kind of starting Monday last week, when we really started to push it and see what we can do. And treated it like a 9-to-5 job, training and recovery.
"Of course recovery is really important. Yeah, basically throwing everything [at it].
"And yeah, day by day it was getting better and better and then we got to a point where the recovery was going really well, and I don't think we truthfully had in mind Singapore on the cards, but just with the way that the speed of the recovery, it was definitely a possible thing.
"We sat long and hard to think about it, 'shall we do it or not?', and I feel like I am ready. Of course, we have to wait until FP1 tomorrow to see where it's at, because driving around here is a bit of a different beast."
SINGAPORE SPECIFICS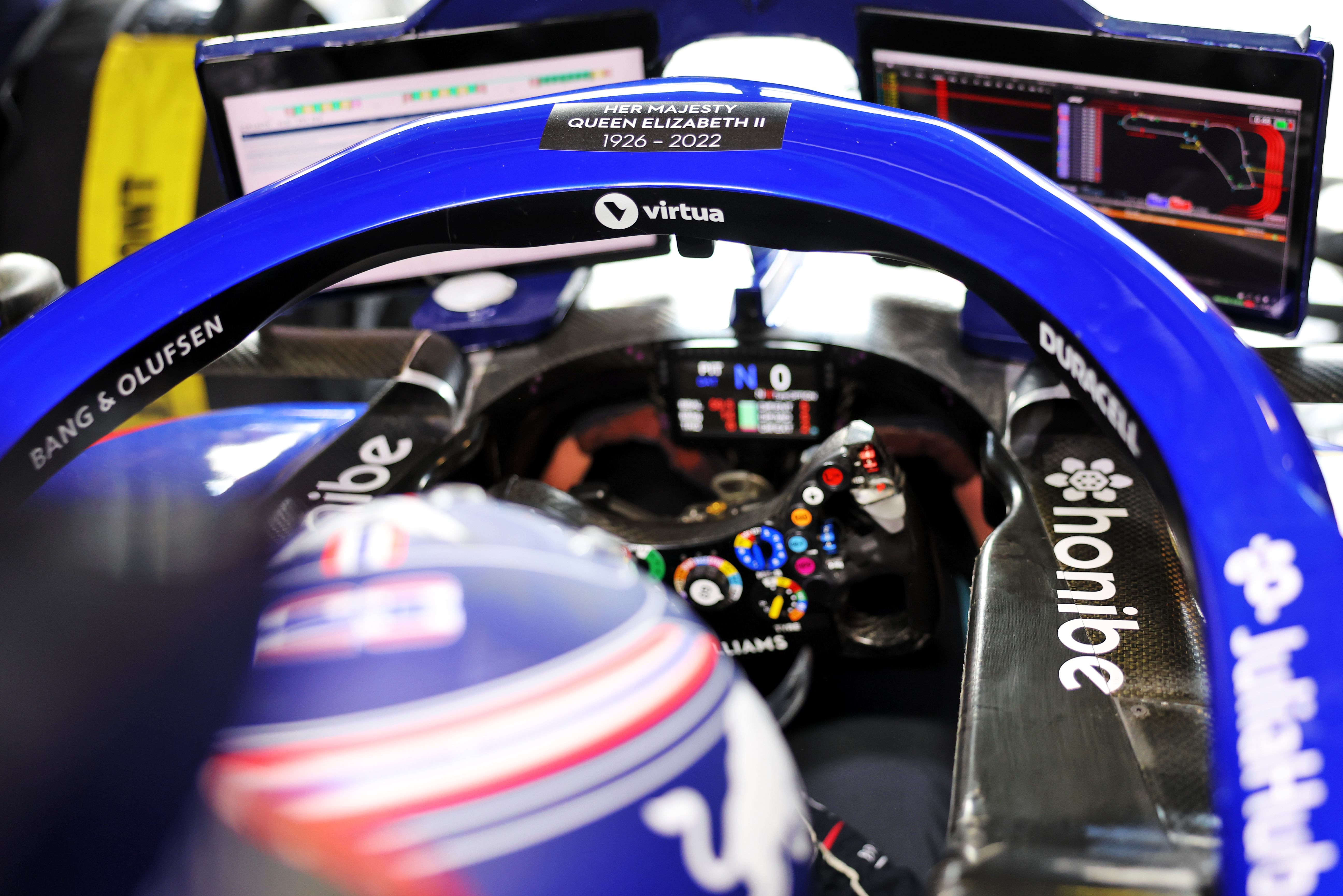 Though Albon expressed confidence that he'd be able to race, he did refer to Singapore as "the most difficult race of the year" – with the heat, humidity and complicated layout – and acknowledged it was an added factor to consider.
"I think the humidity, I think everyone's touched upon it, it is the hardest race of the year, that's for sure.
"I'm not sure how the others feel about it but I feel like these [2022-spec] cars are different – maybe not quicker, but they are physical in their own way. They are so stiff, it's a different toll on your body.
"In terms of the actual surgery side, I am not worried about it at all. I know that's fully recovered. It's more just the after-effects of being in intensive care, basically, and the toll that has on your body. But like I said, I wouldn't be here if I didn't think I'd be able to race."
The FW44 isn't expected to be anywhere near as competitive in Singapore as it was at Monza, something Albon has acknowledged given its high downforce demands.
But he also said that at Williams "we've surprised ourselves" at several circuits this year in terms of real performance versus expectations.
LONG RUNS KEY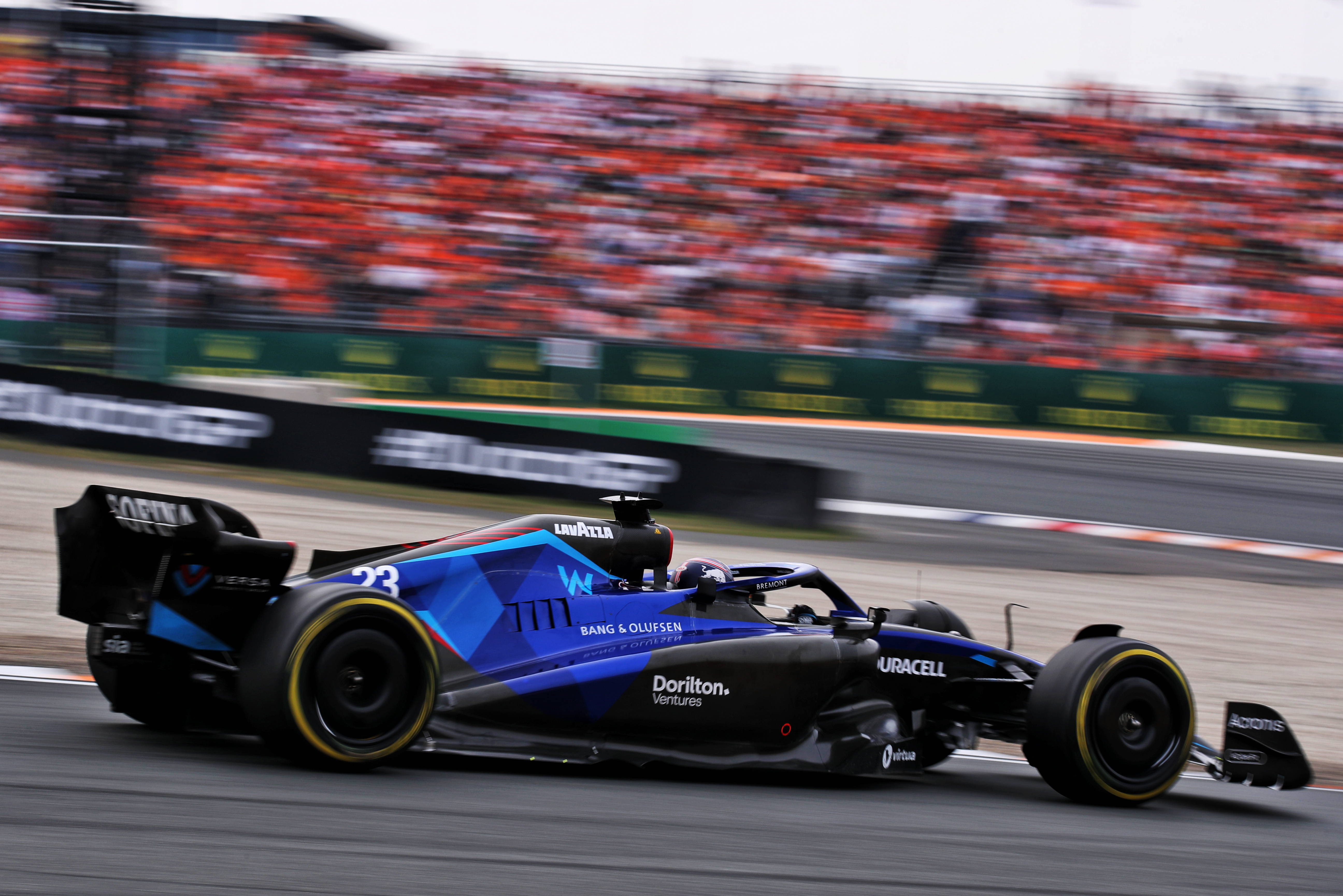 Williams has De Vries on standby in Singapore in case Albon can't see out the weekend – and the Thai racer, who did some karting as part of his preparation, says it'll become fully clear whether the Dutchman is needed once it's time for the traditional long runs in the second practice.
"I'd say mainly we're looking at the long runs. I think obviously the short runs, anyone, it's quite a comfortable thing to be able to drive these cars.
"But… by FP2 especially you do get a really good idea of how it's going to feel on your body, for the race.
"Like I said, I'm not planning to not race. Truthfully, I feel pretty confident in my body, but of course, nothing quite compares to the actual toll of driving these cars.
"Yeah. That's really it. I think as a driver you'll know straight away what your body can do."
NO "BIG DEAL"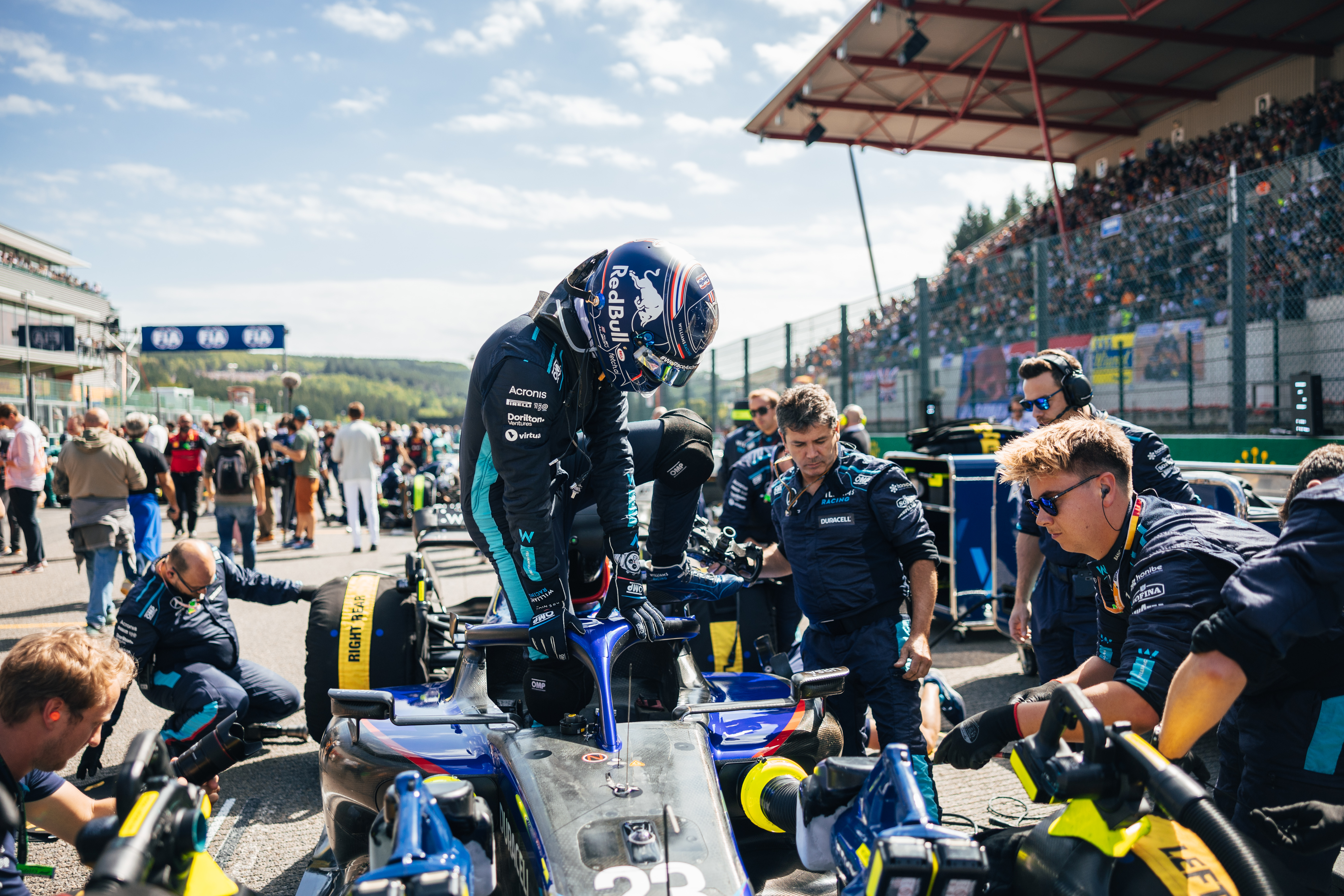 Asked how missing Monza through surgery and the subsequent complications compared to other setbacks in his career, Albon said: "It's a small one really.
"I missed out on a race – I've been very lucky, I've had very good doctors around me, who were in Italy to get me back into a good place.
"I feel very fortunate. And I only missed out on a race. It's not a big deal."