Haas Formula 1 driver Kevin Magnussen admits he "lost my way a bit" in his first season back in grand prix racing in 2022.
Magnussen, brought in on a two-year deal as a late replacement for Nikita Mazepin, enjoyed a strong start to the season – but a backslide in the performance of the Haas VF-22 has coincided with team-mate Mick Schumacher growing increasingly more competitive relative to Magnussen.
In the last six grands prix where both Haas drivers have finished, Magnussen has only finished ahead of Schumacher on one occasion.
Haas announced earlier this month it had signed well-known former Renault and McLaren staffer Mark Slade to serve as Magnussen's race engineer. Slade comes in as a long-term replacement for the departing Ed Regan – with Dominic Haines having served as a short-term stopgap.
Speaking to media in Singapore, Magnussen acknowledged his performance had suffered as a result of the engineer carousel.
"It's been kind of tricky. I've been changing race engineer a lot and I think I lost my way a bit," Magnussen admitted.
"I started trying things that weren't so science-based in the set-up and more gut feeling-based, which isn't the way to work in a F1 team. It is difficult when you're changing [race engineers] like I have been.
"Right now, I'm trying to take a few steps back, maybe go back to some more like in the beginning of the year and start again.
"It's not that I've had bad engineers, it's just that I haven't been able to build a strong relationship yet."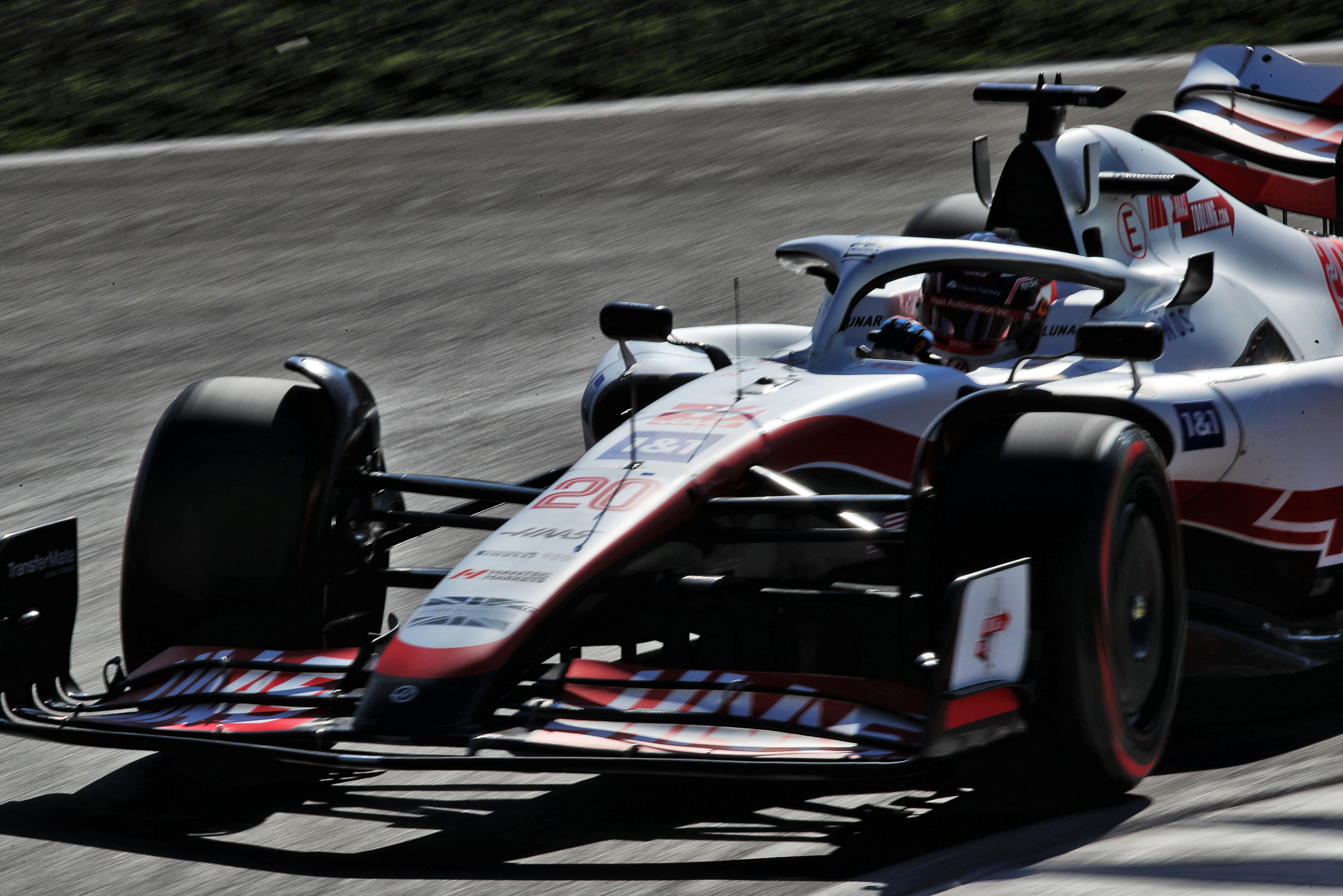 The merry-go-round isn't quite over for Magnussen as he will have Slade at his side this weekend and for COTA, yet will be working with Haines at Suzuka in-between.
"Still going to be a bit of shuffling around but hopefully eventually we can settle down a bit and it will be good to get this experience with Mark so we can also have something to work on and build on over the winter. And hopefully, get started next year and be really strong."
Of Slade, Magnussen said: "I know him from Renault days, he was chief race engineer at Renault when I was there [in 2016].
"He's a super experienced guy, very clever and competent, [it] will be really interesting to get him on board and make use of all his experience and cleverness.
"For me, it's about having someone who understands you and knows your strengths and weaknesses and is able to really exploit those strengths with the car set-up.
"You can build that relationship where you don't even need to talk and he understands what you mean. That's the kind of relationship I'm hoping to build with Mark."