Red Bull junior driver Alex Albon is chasing a move to IndyCar as a fallback option in case he misses out on a 2022 Formula 1 seat, and says the "odds could go up" if he enjoys this weekend in Indianapolis.
Albon – who is racing in the DTM this year as well as testing for the Red Bull F1 team that dropped him after a season and a half at the end of last year – is visiting this weekend's IndyCar round on the IMS road course.
While IndyCar can often be an option F1 drivers mention without seriously chasing it, Albon's visit to Indiana and his willingness to go on the record about a future in the series points to a serious consideration as opposed to a passing mention.
"I want to see what's out there," Albon told IndyCar.com.
"My main goal is to be in F1, but there's never a 100% certainty on that, so you've got to have plan B and C to see what else is out there.
"I've always had that interest within IndyCar. You see it on the rise now, especially with the viewership and everything going up.
"Let's just say, if the right opportunity is there, or let's say the lack of opportunity is there in F1, and there's an opportunity here that's a good opportunity with a good team, and if in these next few days I think it's something I would enjoy, obviously then the odds go up."
Albon is unlikely to secure a F1 seat unless Red Bull drops Sergio Perez – who replaced Albon for 2021 and has a race win this year – or Williams makes a surprise move for him.
Red Bull's junior team AlphaTauri has indicated it hopes to be allowed to keep Pierre Gasly and Yuki Tsunoda next season, likely closing that option off for Albon.
He has also been linked with a move to Formula E – where he was set to race with Nissan in 2019 before getting the shock call to F1, initially with Toro Rosso, instead.
"Seeing what Romain's doing, it's been really interesting. He's always got a smile on his face" :: Alex Albon
Last year, Romain Grosjean decided to swap F1 for IndyCar and has impressed with the minnow Dale Coyne outfit – one of the teams Albon is visiting and believed to be in discussions with.
Albon sat in the seat of Grosjean's team-mate Cody Ware's car on Friday as well as quizzing Grosjean about his IndyCar switch.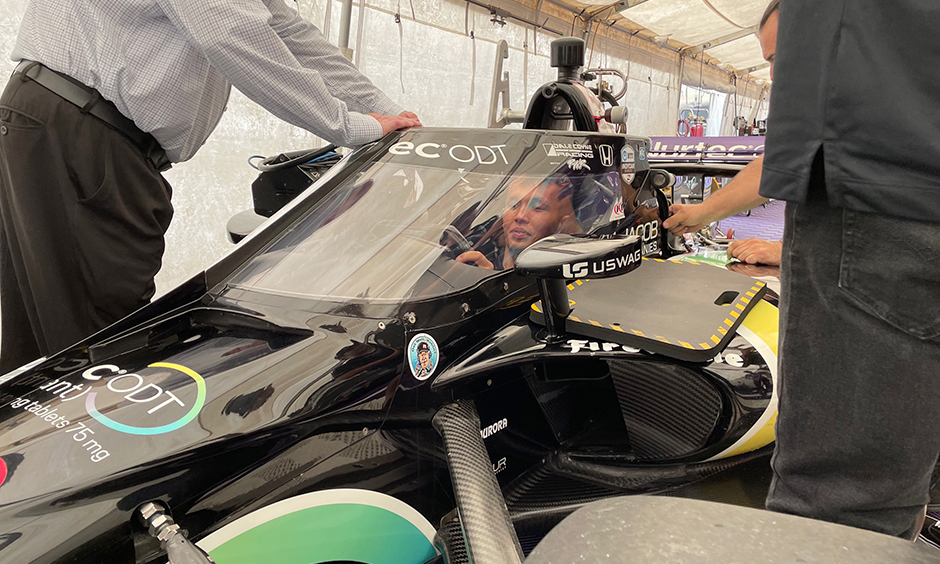 Grosjean's switch has been one of the reasons more drivers outside of America are taking IndyCar more seriously as an option, and his happiness has been something Albon has noticed.
"Seeing Romain, seeing what he's doing, it's been really interesting," Albon added.
"I just wanted to see what he thinks about it.
"Is he happy? Of course, he's happy. He's always got a smile on his face.
"How was that transition for him, and how did he feel in IndyCar straight away? He looks very comfortable here."
Not only has Grosjean's switch made the IndyCar Series a more attractive option to outsiders, it's also given the current IndyCar teams more faith in drivers with pedigree outside America to come in and deliver results.
As well as Albon, Formula 2 driver and Alpine F1 junior Christian Lundgaard is in Indianapolis, racing in this weekend's road course event with Rahal Letterman Lanigan.
The Dane impressed in Friday's practice – topped by Alex Palou – where he was seventh quickest.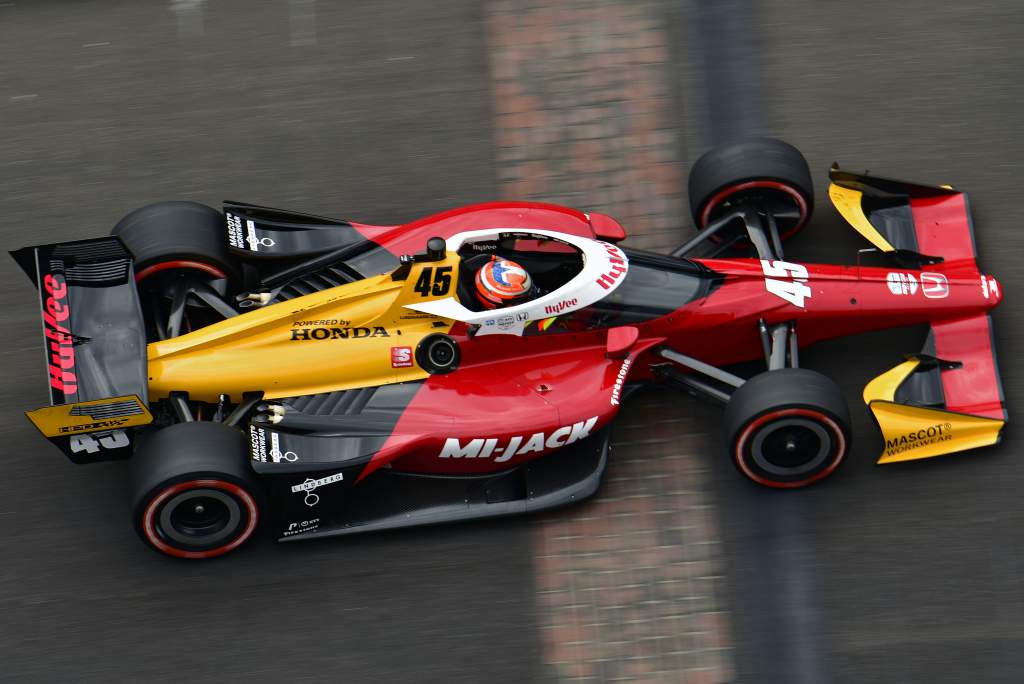 The Rahal team is known to be close to announcing the expansion of its line-up to three cars for next year, but any move Lundgaard could make may be complicated by Lundgaard saying oval racing "not my target" at the moment.
A ride-share where Lundgaard would only race the road and street courses – a deal Grosjean has this year – is relatively common.
Ferrari F1 junior Marcus Armstrong visited the Nashville IndyCar round last week and is believed to be considering options in the series.