A major sidepod and floor redesign for Alpine's Formula 1 car has been revealed ahead of the British Grand Prix.
There are significant and visible revisions to the sidepod, which has a Ferrari-esque valley between the sidepod edge and the engine bodywork, in which the top body creates a downwashing effect to the rear of the car.
The floor also has a new shape with a lot of cut-outs along the floor edge.
Alpine has been finishing the upgrade in the days leading up to Silverstone, with one set finished on Wednesday and one due to be finished on Thursday before being transported from the Enstone factory, which is around 30 miles from the track.
Without that proximity it is unlikely Alpine would have had both sets of the new parts ready in time.
A spare floor is also set to arrive on Saturday.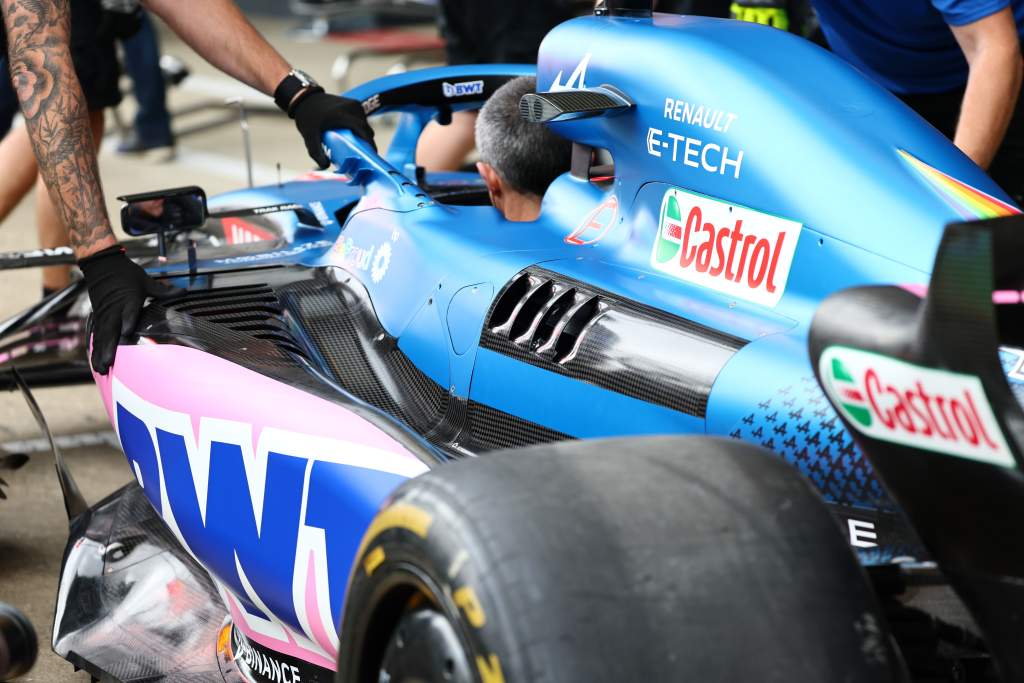 "Everyone at Enstone has been working incredibly hard to produce and deliver a reasonably big upgrade package – including a new floor and top-body – in time for this race," said chief technical officer Pat Fry.
"It's been a big effort by the team to have this upgrade prepared, so credit to those involved for maintaining the intense plan of car updates so far this season."
"We've used it to the maximum," said driver Esteban Ocon of Silverstone's proximity to Enstone.
"I was speaking to some of the guys at the factory, and they said they worked the whole weekend and the whole week, flat out, non-stop.
"And I don't think everybody has done that around the paddock. So I hope it can make a difference for us this weekend."
Alpine will hope the upgrade helps it overhaul McLaren for fourth in the constructors' championship.
It has been an impressively consistent fixture in the top 10 this season, and Fernando Alonso took advantage of wet conditions in qualifying in Canada to qualify on the front row.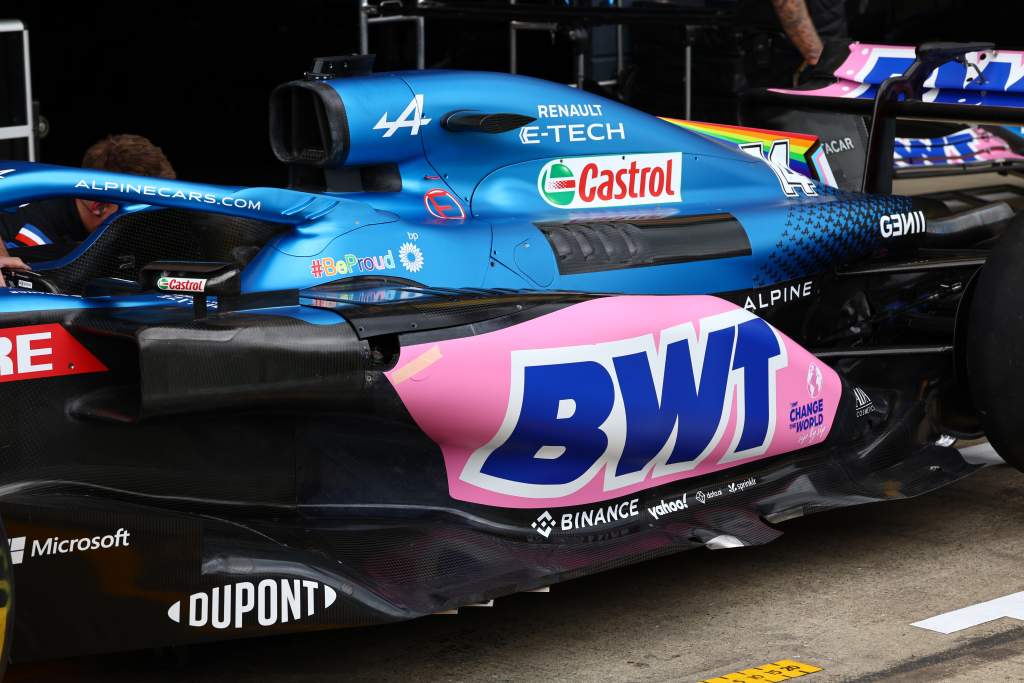 "We know more or less on simulation how much it's going to bring," Ocon said of the upgrade. "It's a good gain.
"But the question mark is – and we can't underestimate anyone – how much are the others going to bring? We are hearing huge numbers from Williams. We are hearing good stuff from Merc, for example. I don't know.
"We know what we are going to do, but it's going to be important where we are standing, if we have brought a better update than the other teams around."