Ferrari has presented Carlos Sainz Jr with the opportunity of a lifetime, picking a man with no Formula 1 wins and only one podium to replace four-time world champion Sebastian Vettel in 2021.
Sainz's time spent mired in the F1 midfield means his 1-in-102 podium record is not representative of the potential he has harboured, or the driver he has so far developed into.
Ferrari had an impressive list of options available to it to fill the gap that will be vacated by Vettel at the end of this season, including Daniel Ricciardo.
Our F1 reporters Edd Straw, Mark Hughes and Scott Mitchell outline 10 reasons why Sainz is the right choice.
He's a quality racer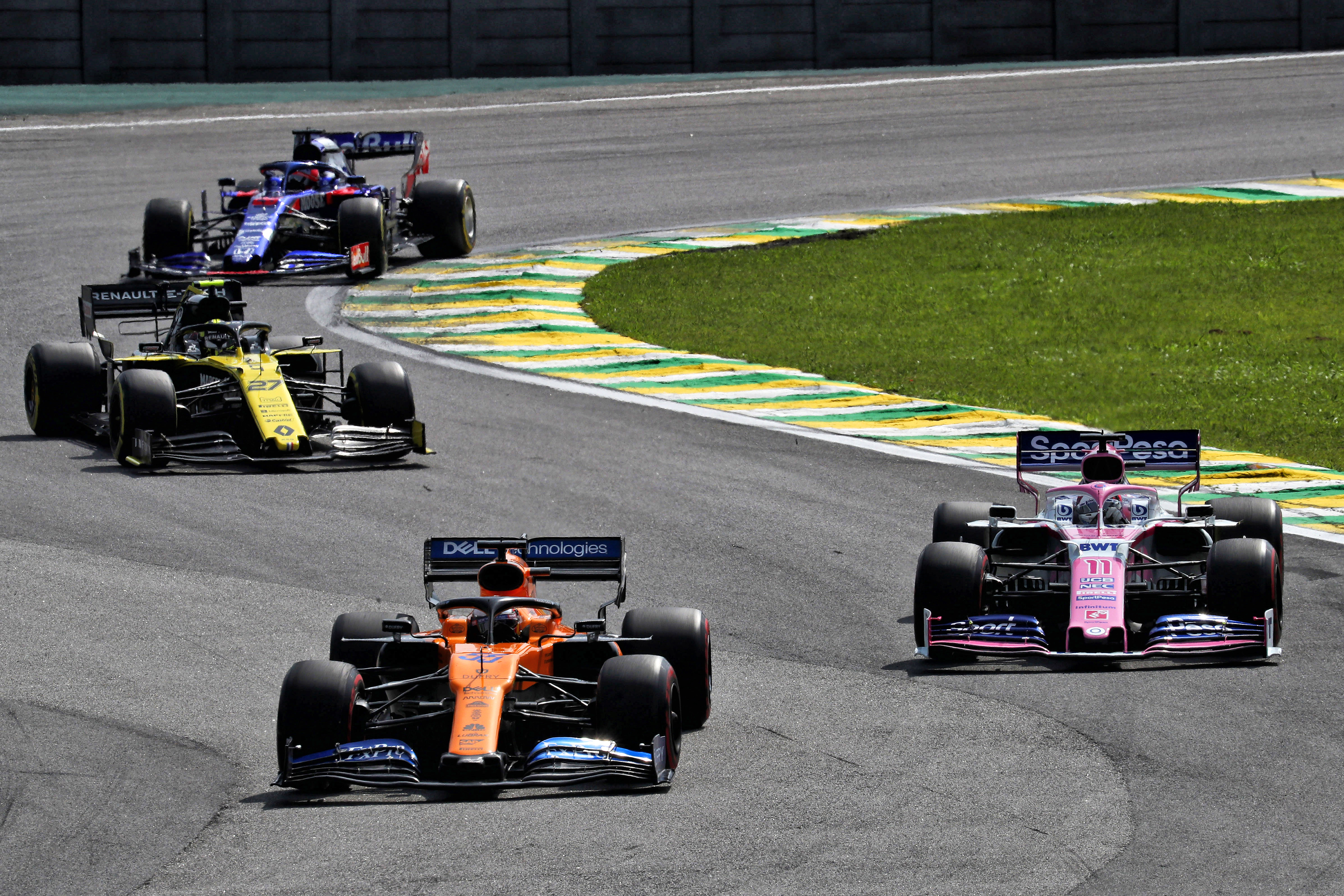 In the last couple of years Sainz has delivered great races where he consistently pulls the maximum result feasible from the car, even under difficult circumstances.
His podium in Brazil last year was a case in point. On ancient tyres as the race was restarted, it would have been only natural if he'd been quickly devoured by the cars on newer rubber directly behind him.
But he aced it, not only by his habitually brilliant pace in low-grip conditions but also by remaining totally error-free and not opening a chink of daylight of opportunity for his pursuers.
-Mark Hughes
He fits the bill off track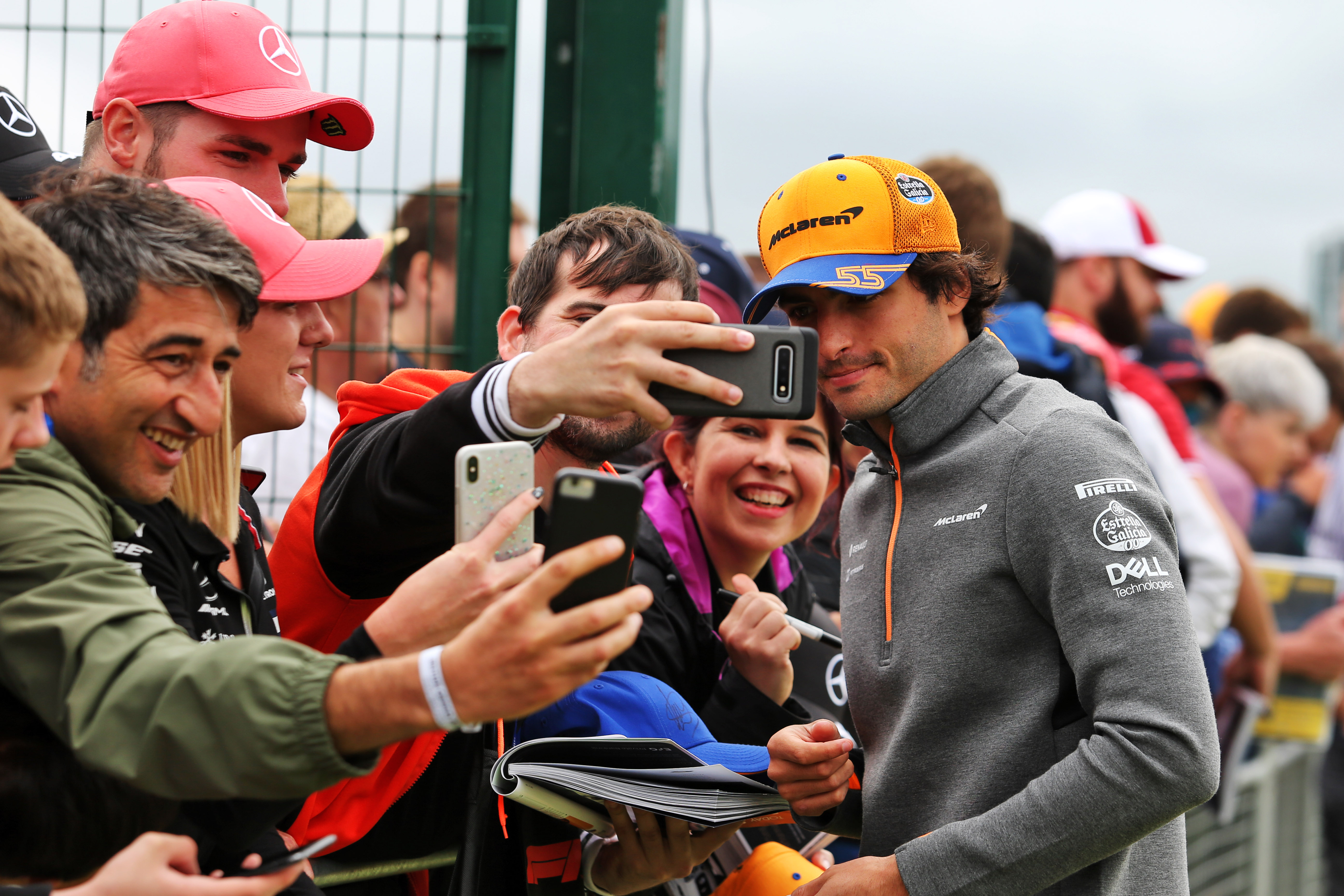 Sainz is a very professional operator out of the car – well-presented, talkative, approachable and extremely sponsor-friendly. He also speaks Italian fluently, which is both an advantage internally and externally for the team.
No financially-secure team will sign a driver purely because of what they offer off-track, but when a major corporate entity like Ferrari recruits it is a factor – albeit secondary to their ability behind the wheel. A polished operator like Sainz is a sponsor's dream.
Like Jenson Button, who was highly-regarded for his abilities beyond the cockpit, Sainz ticks all the boxes for what a team requires out of the car. Perhaps that's to be expected from the son of Carlos Sainz, who remains the consummate motorsport professional.
-Edd Straw
He's a rare blend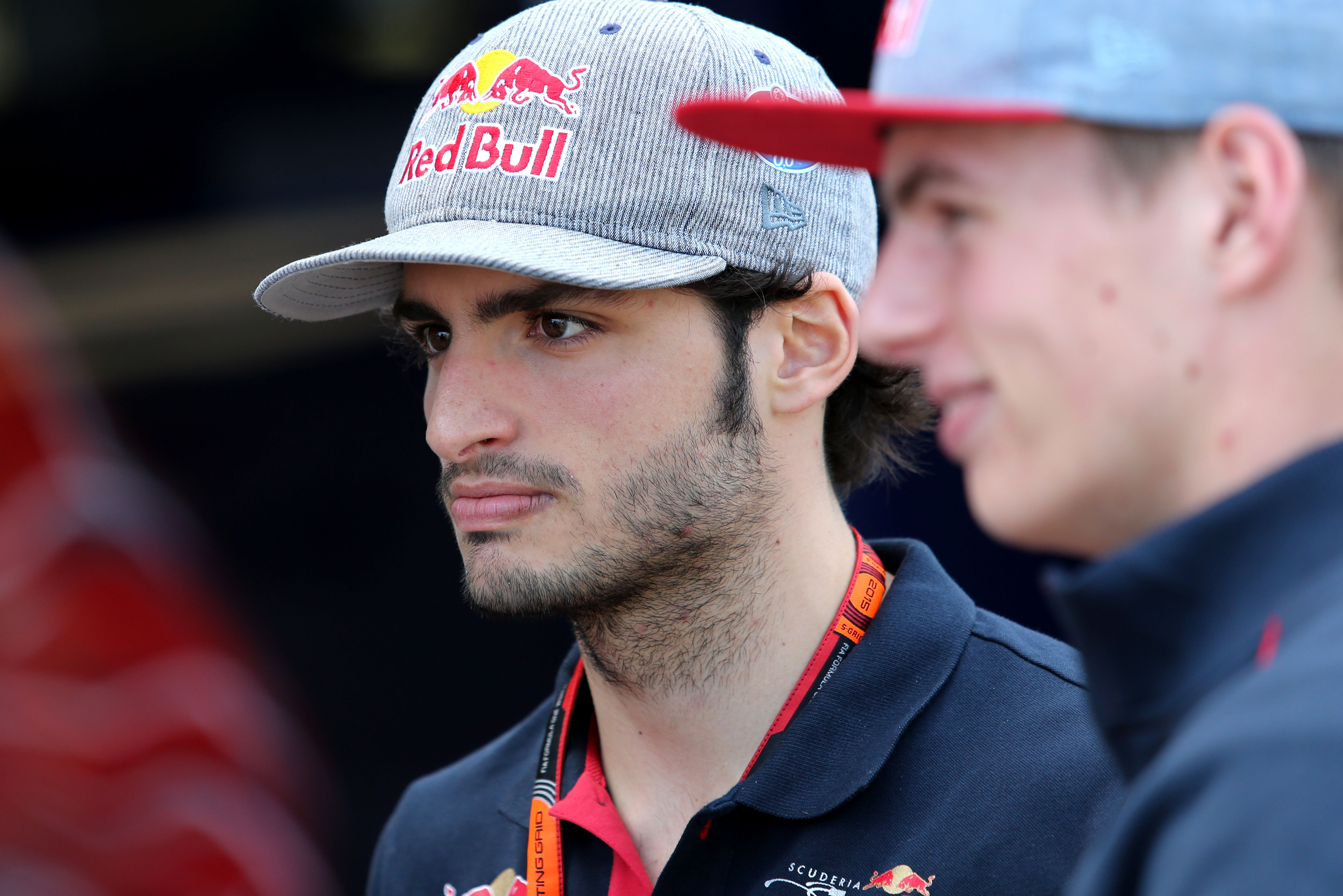 Sainz is only 25, but he's started more than 100 grands prix. He joined F1 alongside Max Verstappen at Toro Rosso (pictured above together in 2015) and both have 102 appearances to their name: a wonderfully rare blend of youth and experience.
Verstappen, Sainz and Sainz's new team-mate Charles Leclerc, among others, are part of a breed of F1 that starts early. It means that drivers already have tremendous experience well before they would hit their natural peak.
So it is with Sainz. He was a frontrunner in junior categories but did not break out properly until Formula Renault 3.5. That earned him his F1 break and he has kept learning, kept improving.
Sainz will still only be 26 by the time he takes to the grid in a Ferrari for the first time, considerably younger than the man he replaces.
That means his best years are well ahead of him, but Ferrari doesn't have to fear a steep learning curve in the interim.
-Scott Mitchell
He's faster than people think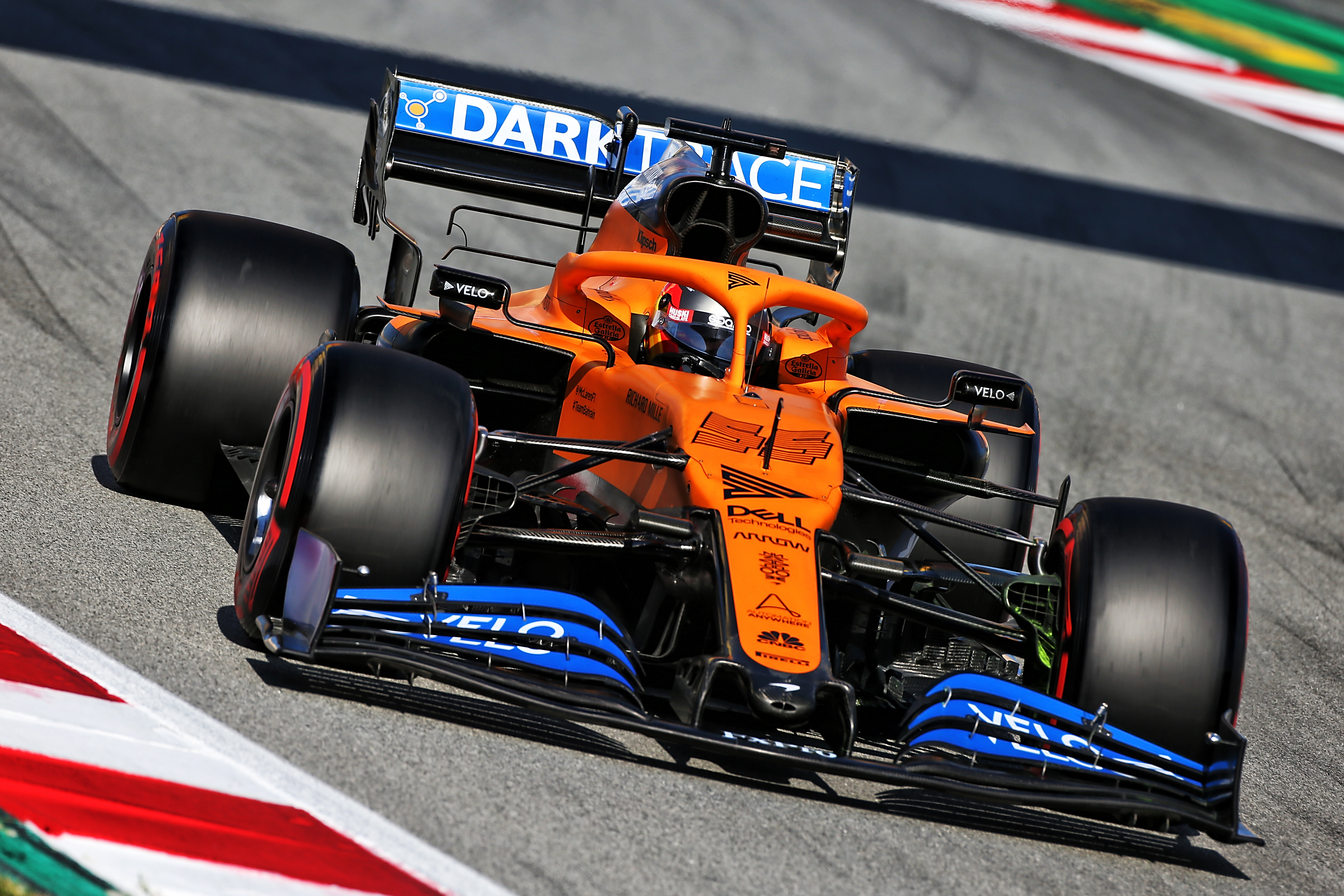 This is a greatly underestimated part of Sainz's game, but the numbers tell the story very eloquently.
In 2015 he qualified just 0.06s slower than Verstappen at Toro Rosso. In the first four races of '16 in which they were still paired there, Sainz qualified 0.08s faster than Verstappen. Tiny margins.
The comparison to Daniil Kvyat for the remainder of 2016 was 0.366s in Sainz's favour – which compares to Ricciardo's 0.428s advantage over Kvyat at Red Bull earlier in the year, a comparison in Ricciardo's favour over Sainz, but only by the tiny margin of 0.06s.
Into 2017 he was only equal to Kvyat on qualifying pace but comfortably eclipsed him in the races. It took half a season to find his feet at Renault in '18 but thereafter Sainz was slightly quicker than Nico Hulkenberg.
Last year he had a small edge over Lando Norris at McLaren.
-MH
He's intelligent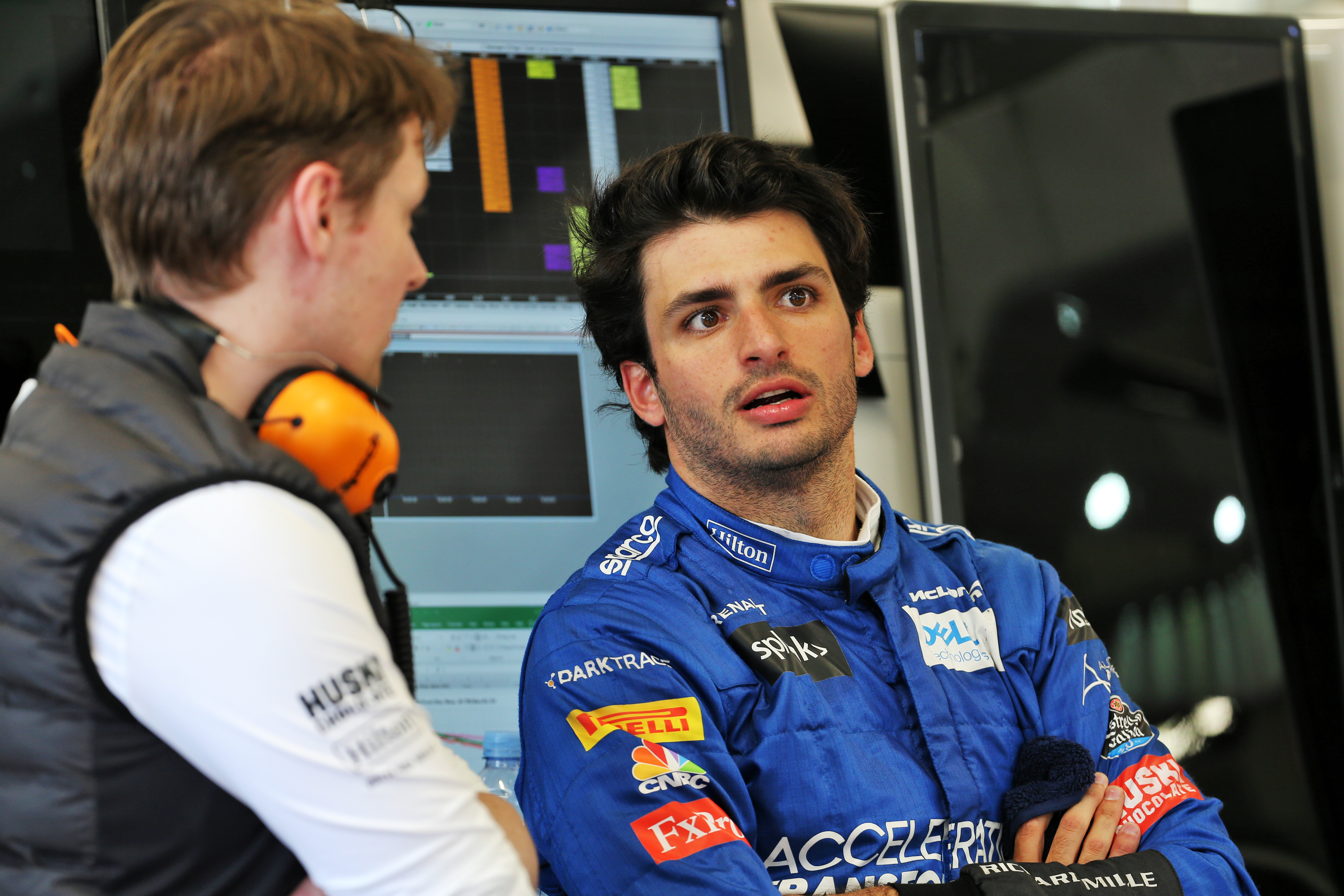 An intelligent driver, Sainz has always understood that mere driving ability isn't enough and that you need to be a complete package on and off tracks.
He's an intelligent, thinking character and has a desire to understand the technicalities to a depth that will ensure he's in harmony with the machinery.
This helps him when it comes to communication with engineers too. This aspect of his game has shone brightly at McLaren, where he quickly earned the respect of the engineering team by building a good rapport and finding the right level of communication. His contribution will also be appreciated by Leclerc at Ferrari.
This intelligence will also allow him to excel in other areas, such as dealing with the inevitable politics and pressure of being at a team like Ferrari.
-ES
He can handle the pressure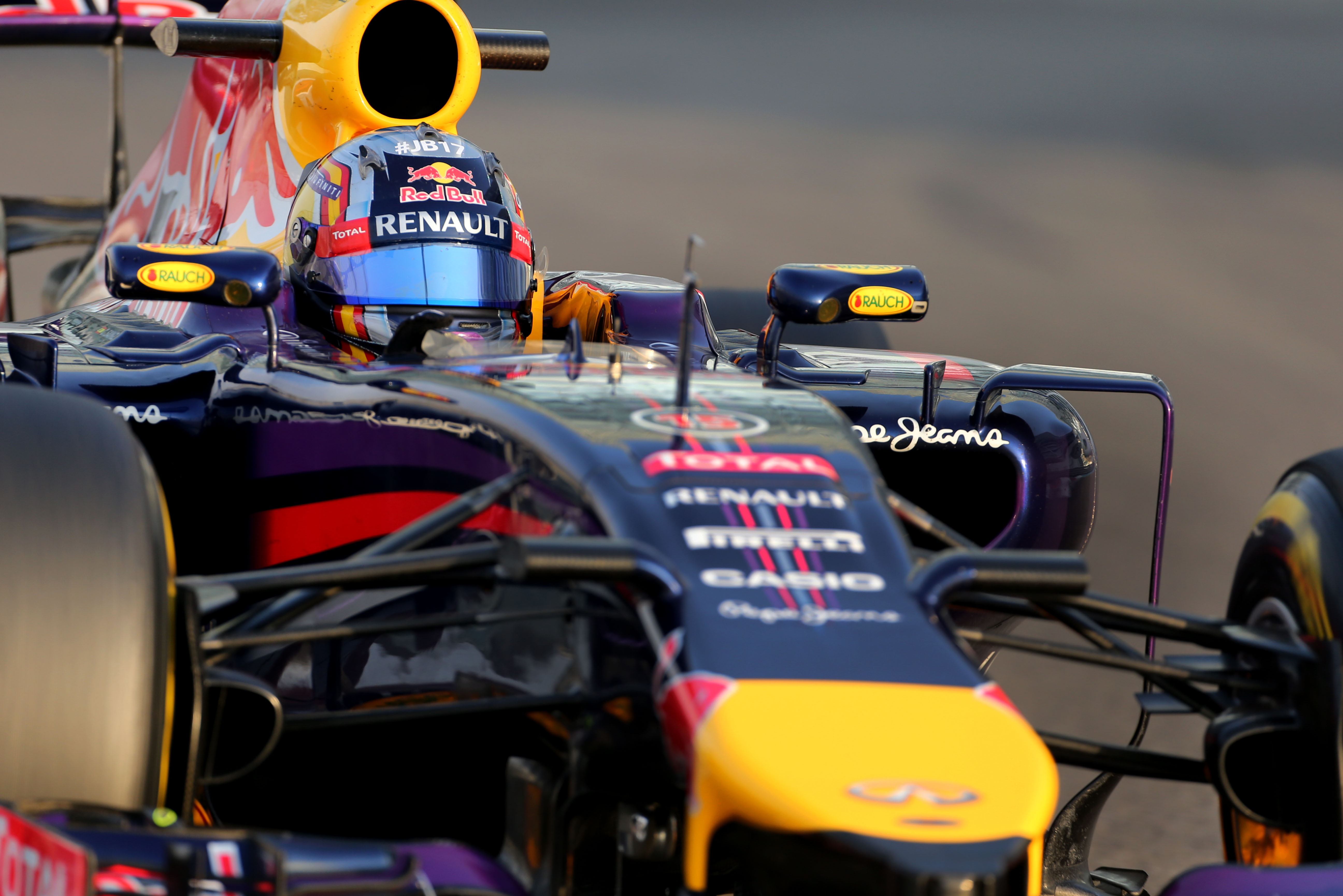 Sainz's rejection at the hands of Red Bull could have killed his F1 career. It killed many others'.
He could have handled the internal politics better at the time but Sainz would not be defeated and instead pushed to make things happen for himself, hence the move to Renault towards the end of 2017 and the full-time drive in 2018 was engineered.
But then, rejection again. Twice in as many seasons, Sainz was deemed second-rate – at least compared to someone else.
Undeterred, Sainz fashioned his move to McLaren. His perseverance has paid off, as he thrived in a team leader role last year.
Sainz has had to fight for his career on more than one occasion. Every time he has been knocked to the canvas, he's pulled himself back to his feet.
Handling the pressure of fighting at the front in F1, not least with Ferrari, is a different challenge. But he's risen to all he's faced so far.
-SM
He's quick in the wet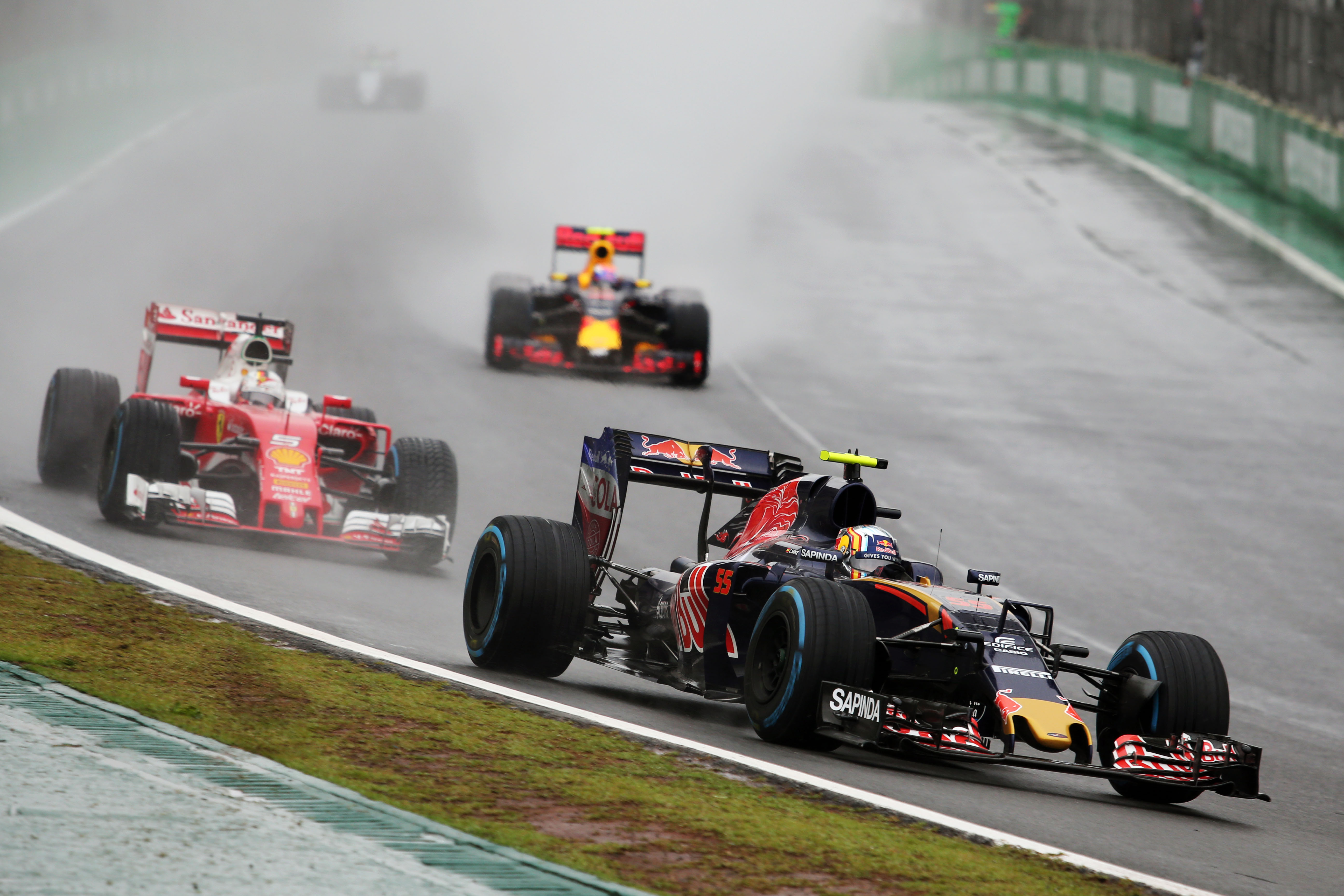 Rain is a fact of life for a racing driver, but some fare better than others in such conditions.
Sainz has performed very well in the wet over the years. In total, he's started eight grands prix that have been at least partially affected by wet conditions and finished in the points in six of them. Of the other two races, he retired from the points in one and lost 10th place to a 10-second penalty in the other.
In the sodden 2016 Brazilian Grand Prix he was an accomplished sixth, showing his understanding of conditions by not getting sucked into changing to intermediate rubber at the wrong time. Last year, he finished sixth in the German GP, albeit with a spin at the final corner along the way.
Sainz has excellent feel and sensitivity for wet and changeable conditions, meaning he will be a threat in races when the rain does come through his pace and good judgement.
-ES
He's the best fit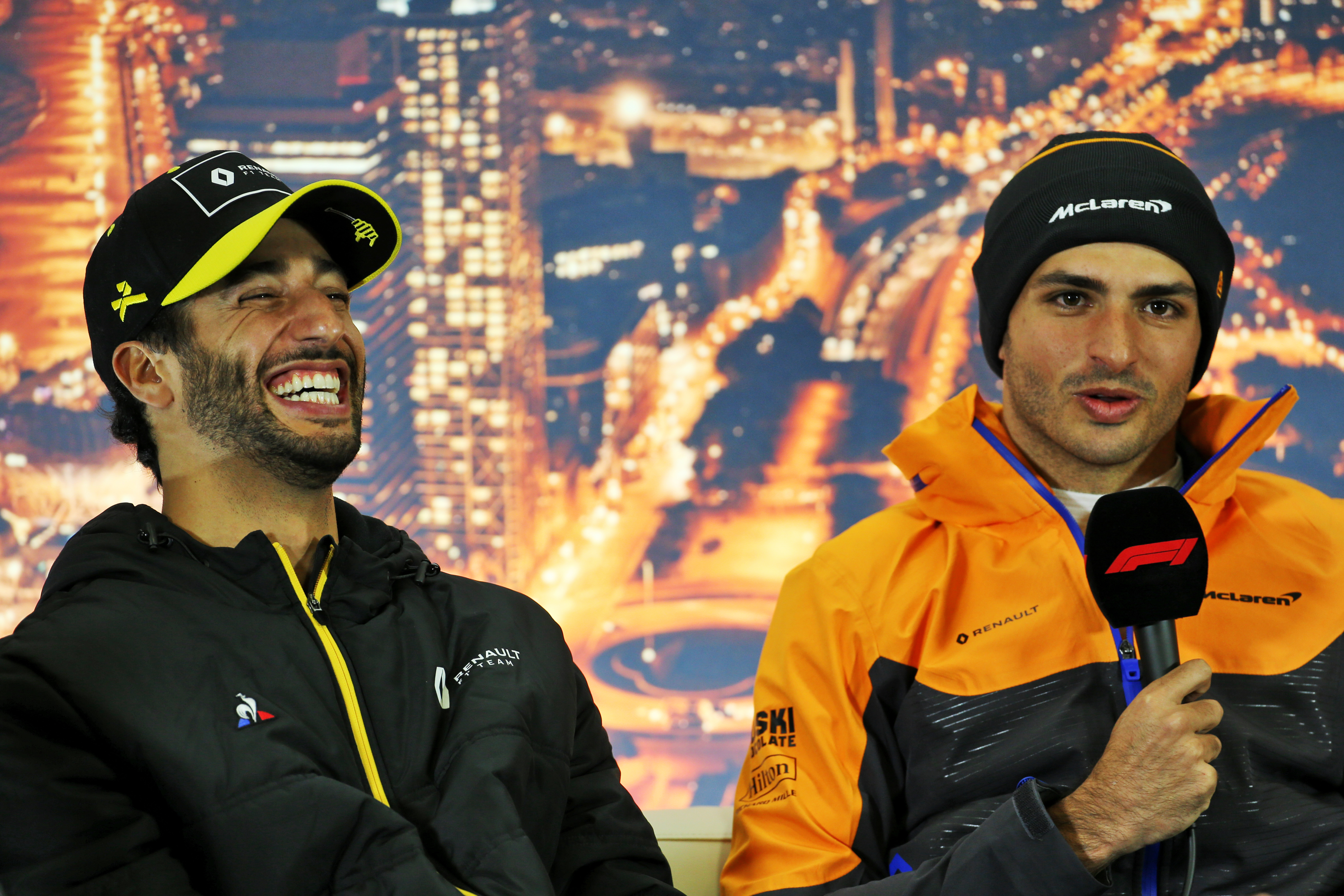 In looking at the comparison to the other obvious candidate for the job, Ricciardo, Sainz is more appropriate for the role Ferrari envisage.
He is at an earlier point in his career, is five years younger and is not on a trajectory where time is running out in his quest to be world champion.
Signing Ricciardo as someone bursting to win a title but with the clock ticking down and who is probably savvier behind the scenes than Leclerc would potentially spell the sort of trouble for Ferrari that it had with the Leclerc/Vettel combination.
-MH
He's also cheaper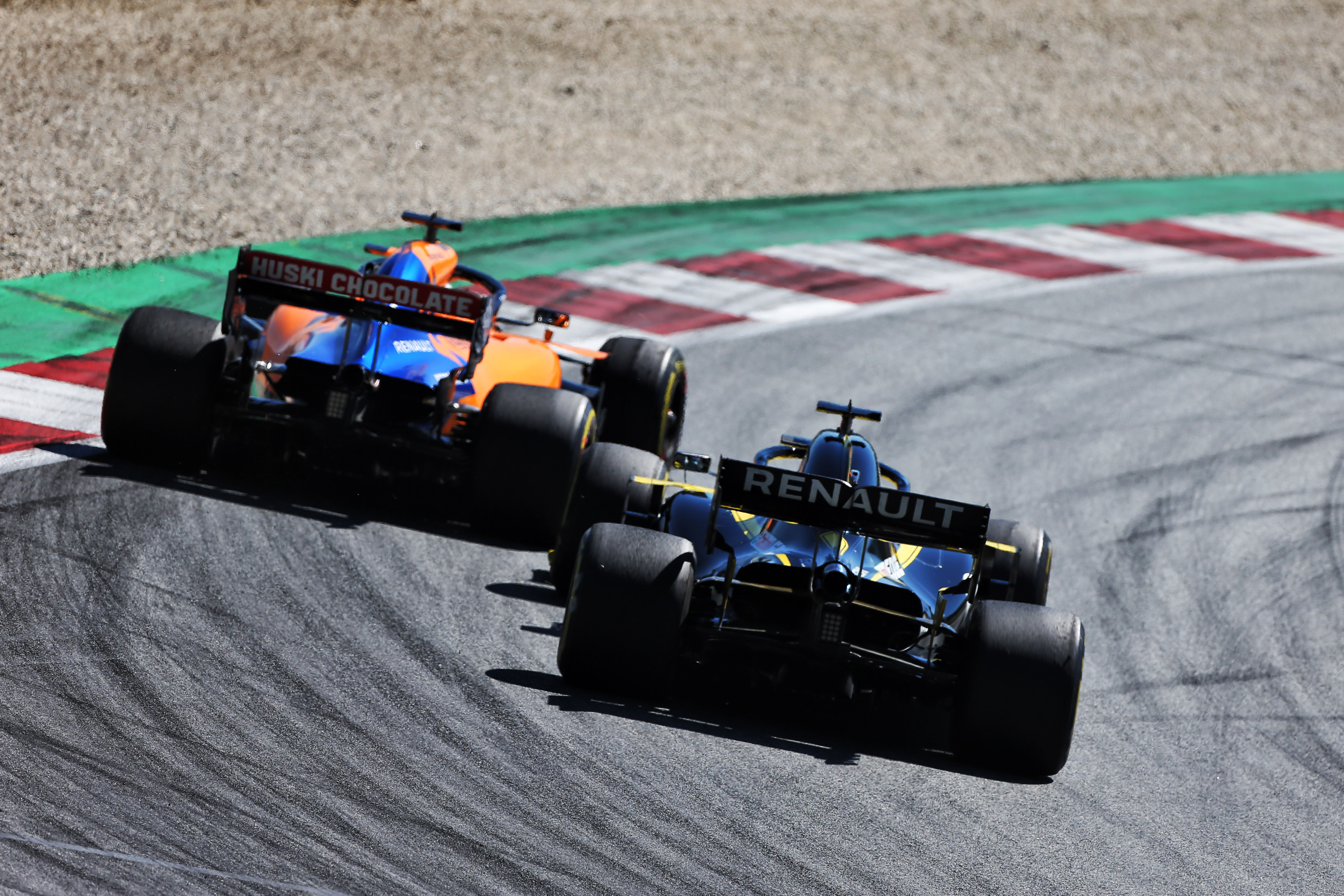 This might seem a churlish inclusion given this is Ferrari we're talking about. But no team is immune to the impact of the coronavirus crisis, and financing two megastar drivers is a costly endeavour.
Leclerc won't be earning the megabucks that Vettel is on with his final Ferrari contract but a new long-term deal will have boosted Leclerc's earnings handsomely.
Ricciardo may not have been able to command the eye-watering £20million per year he managed to swing with Renault. But he would have absolutely cost more than Sainz would have been available for.
Leclerc is Ferrari's true long-term bet. Why pay over the odds for his team-mate?
-SM
He's ready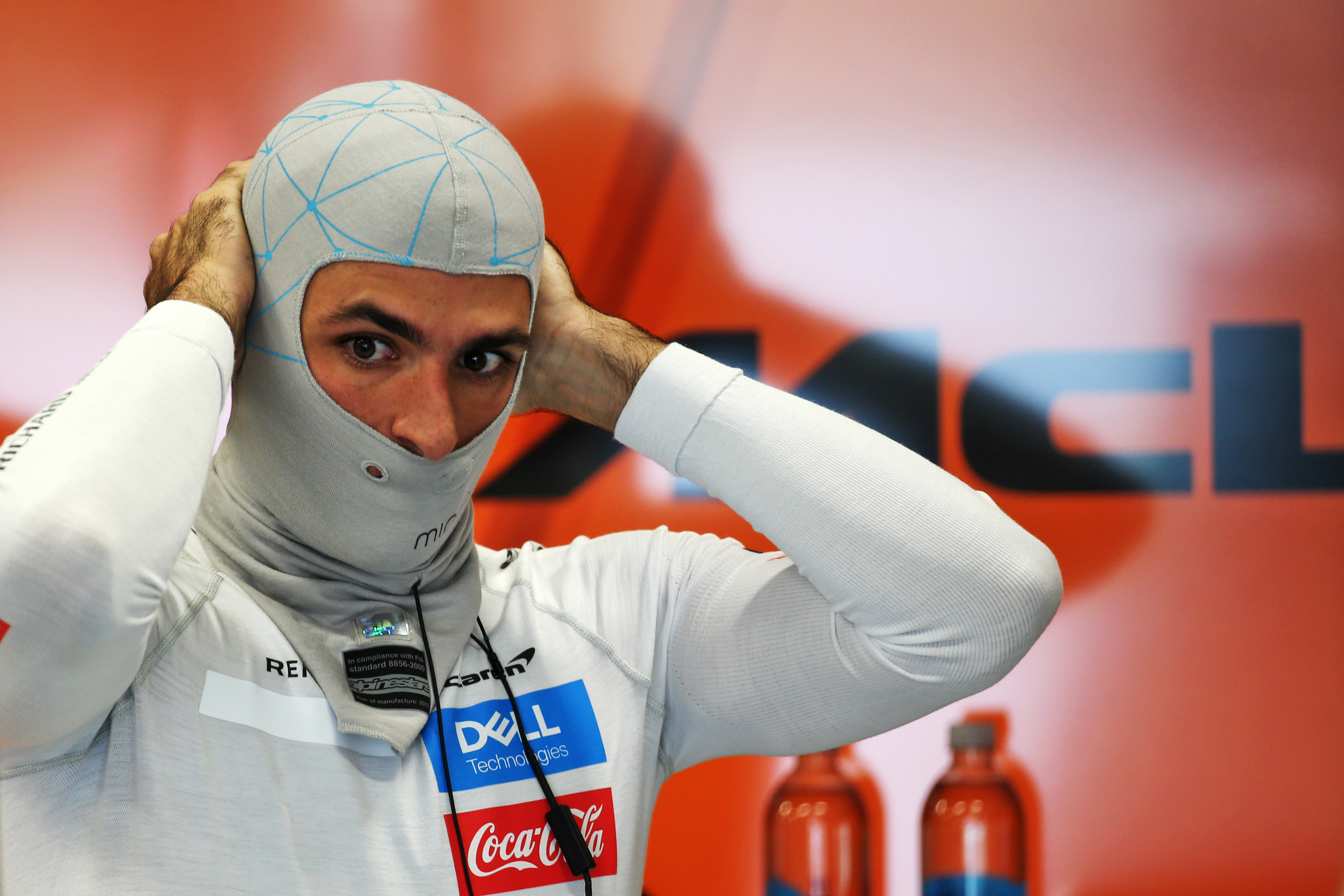 Sainz has had a comprehensive and varied apprenticeship in Formula 1. This is reflected in a level of performance that made him the standout midfield driver in 2019 and means Ferrari can be confident he will be able to cut it at the sharp end of a grand prix.
He has had stints at three different teams – Toro Rosso, Renault and McLaren – so understands the challenges of switching well. When he moved to Renault, he was surprised by how long it took to get on top of the various tools and systems available to the driver. This led to him dedicating time over the winter ahead of last season to understanding as much of this as he can, which allowed him to hit the ground running at McLaren.
Sainz understands his craft, has the results to show he can do the business behind the wheel and knows how F1 works on- and off-track. He's ready for the chance to deploy that expertise in a leading team.
-ES