Max Verstappen has sealed the 2022 Formula 1 championship – though it was confirmed in peculiar circumstances and did not come the instant he crossed the line to win the Japanese Grand Prix.
It formalises a triumph that has been inevitable for a long time as the Red Bull driver gradually took charge and chief rivals Ferrari and Charles Leclerc – whose five-second penalty for skipping the chicane on the final lap at Suzuka sealed Verstappen's title – fell out of contention with a series of high-profile problems.
Verstappen's huge points margin and comfortable run to the title is totally at odds with the neck-and-neck raw competitiveness of the top two teams, though.
These are the moments that gradually transformed a fascinating fight into a Verstappen steamroller.
Compiled by Scott Mitchell-Malm, Edd Straw and Mark Hughes
A TWO-WAY FIGHT BEGINS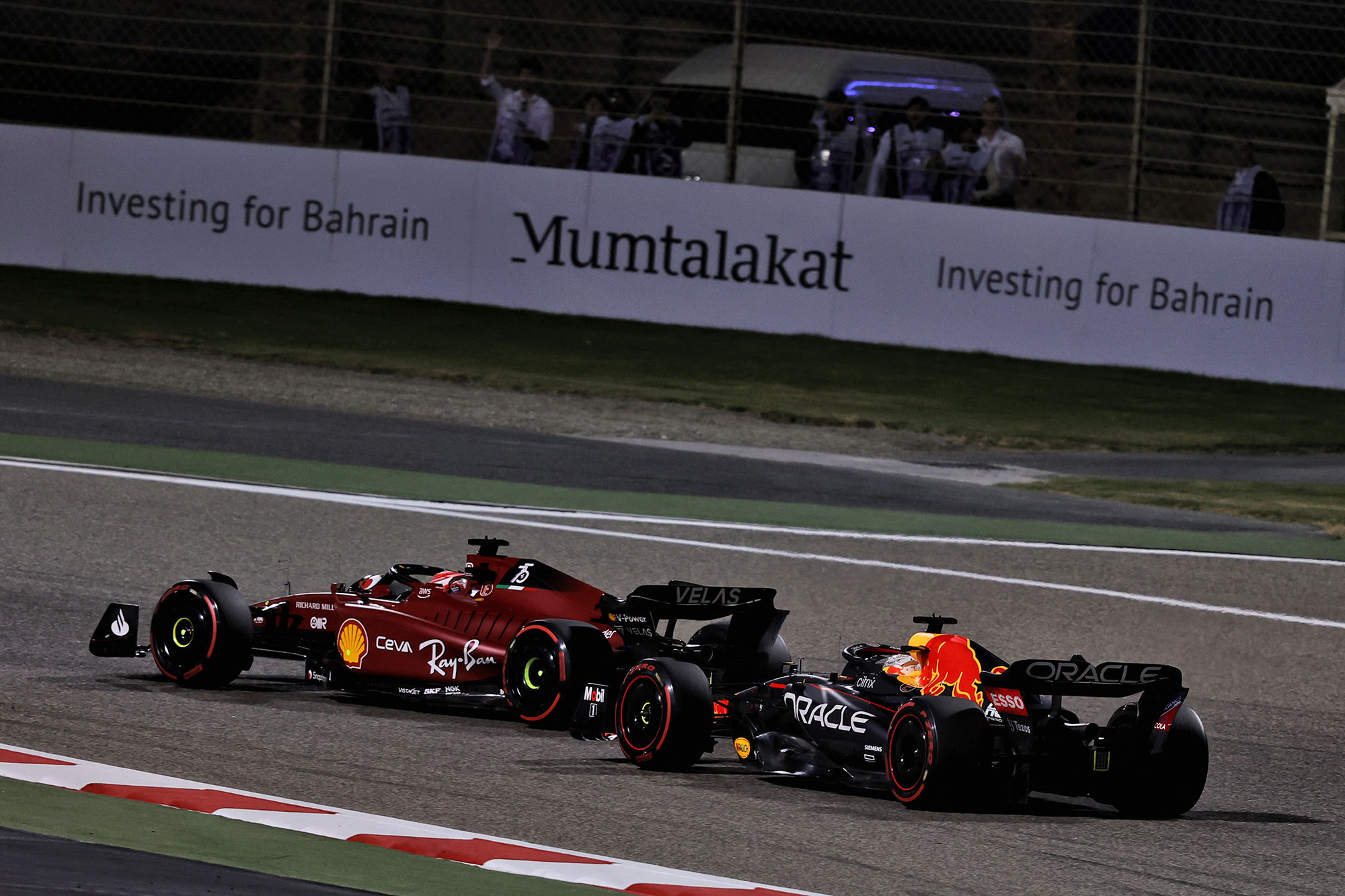 The dawn of a new set of technical regulations threatened to upset the pecking order and it quickly became apparent there was an early casualty: Mercedes.
Already in pre-season testing the 2022 season looked like it would begin with Ferrari and Red Bull at the front and Mercedes trailing, and this was confirmed at the season-opener in Bahrain.
Leclerc drew first blood after a fierce fight with Verstappen and was gifted an early advantage as Red Bull suffered a near-simultaneous fuel pump problem that caused both its cars to retire at the very end of the grand prix.
Verstappen hit back by triumphing in another wheel-to-wheel contest one week later in Saudi Arabia, where he was eventually able to outfox Leclerc.
It meant the season started at a frantic tempo, setting the tone for a two-way fight. But we also got our first glimpse of the superior Red Bull straightline speed that would come to be a 2022 potent weapon.
VERSTAPPEN'S LOW POINT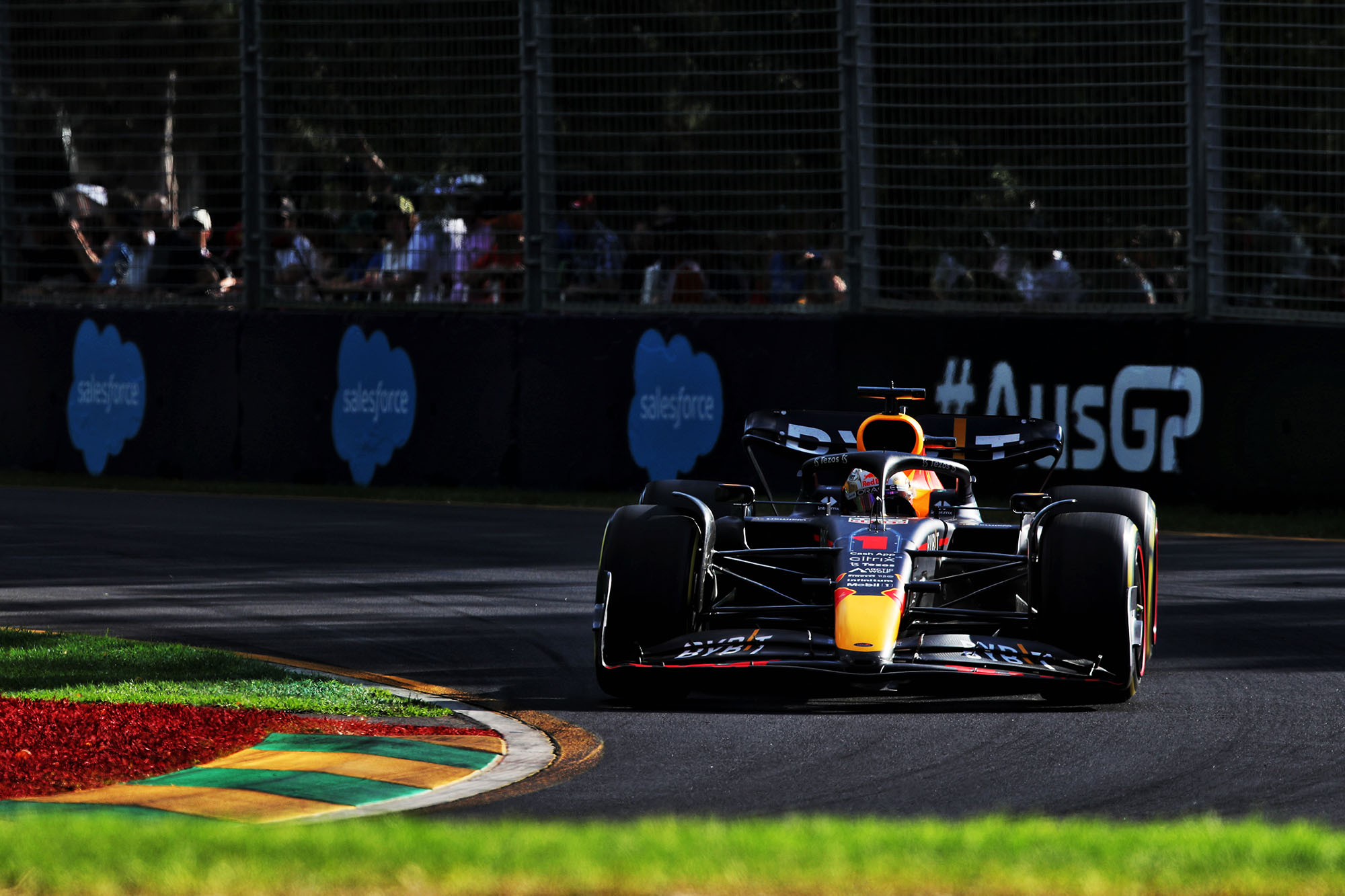 Verstappen retired from second place behind Leclerc in Australia thanks to a fuel leak – the consequence of a damaged fuel line. That left him 46 points behind Leclerc and down in sixth in the championship.
The problem was unrelated to the fuel tank itself and later described by the team as "an issue with a fuel line component", with Honda producing a fix to prevent a repeat.
But with the points deficit now not far off the value of two race wins, the big question was whether Red Bull's title tilt might be undermined by reliability troubles after two retirements in the first three races.
LECLERC ERROR OPENS THE DOOR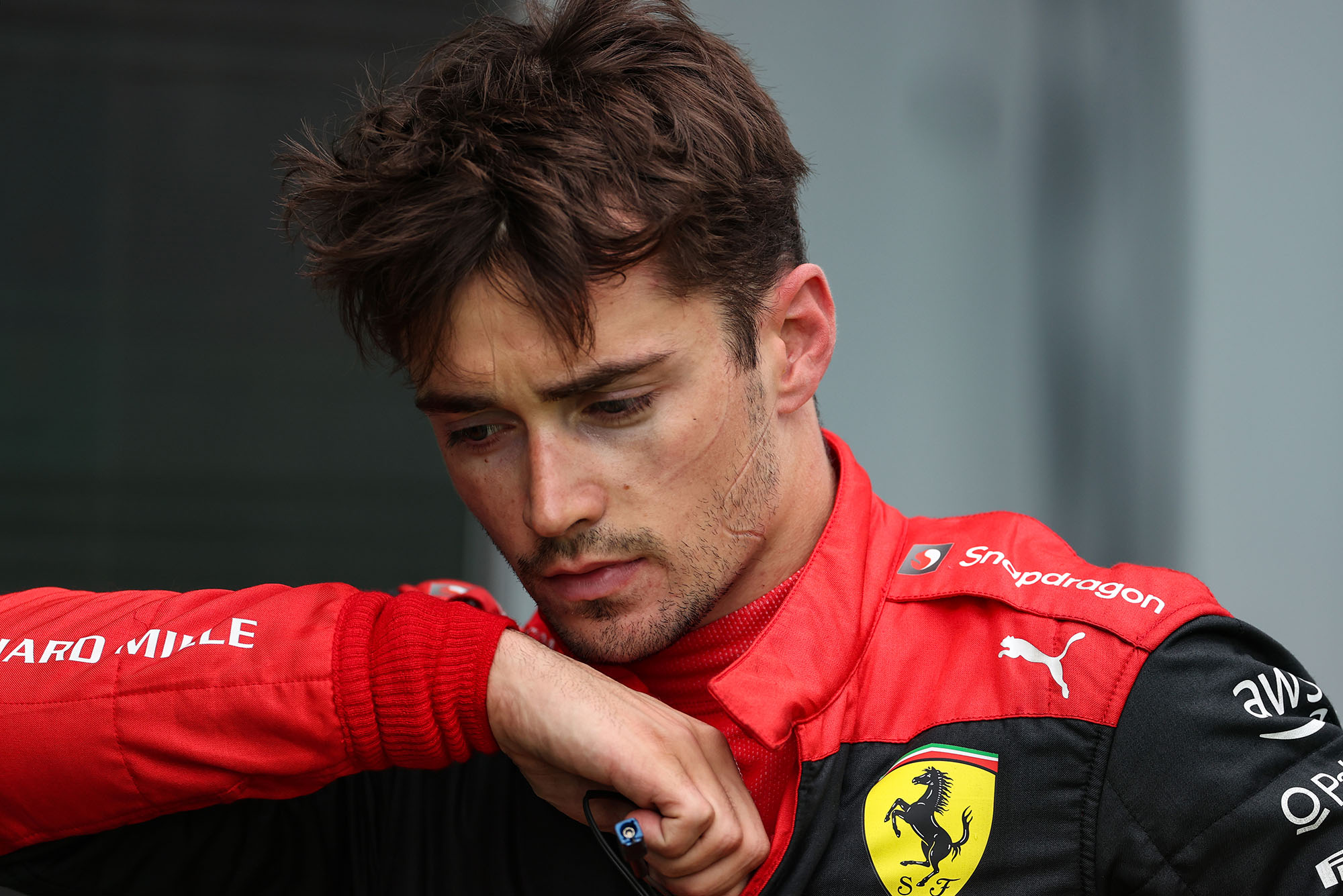 Verstappen's win in the sprint race and Emilia Romagna Grand Prix gave him a haul of 34 points. That translated into a 19-point gain on Leclerc thanks to a costly error for the Ferrari driver.
Having bogged down at the start then suffered wheelspin, Leclerc lost time early on behind Lando Norris. He then was vulnerable to Sergio Perez having pitted a lap later, losing second position when the Red Bull driver passed him.
After his second stop, Leclerc was pushing hard to get within DRS range of Perez when he misjudged the entry to Variante Alta and clouted the first apex kerb, which led to him going off and hitting the barrier at the exit.
He was able to rejoin and, after a pitstop, come back through to sixth. That limited the cost of the error to seven points but he had still opened the door to a Verstappen fightback.
FERRARI'S RELIABILITY CRISIS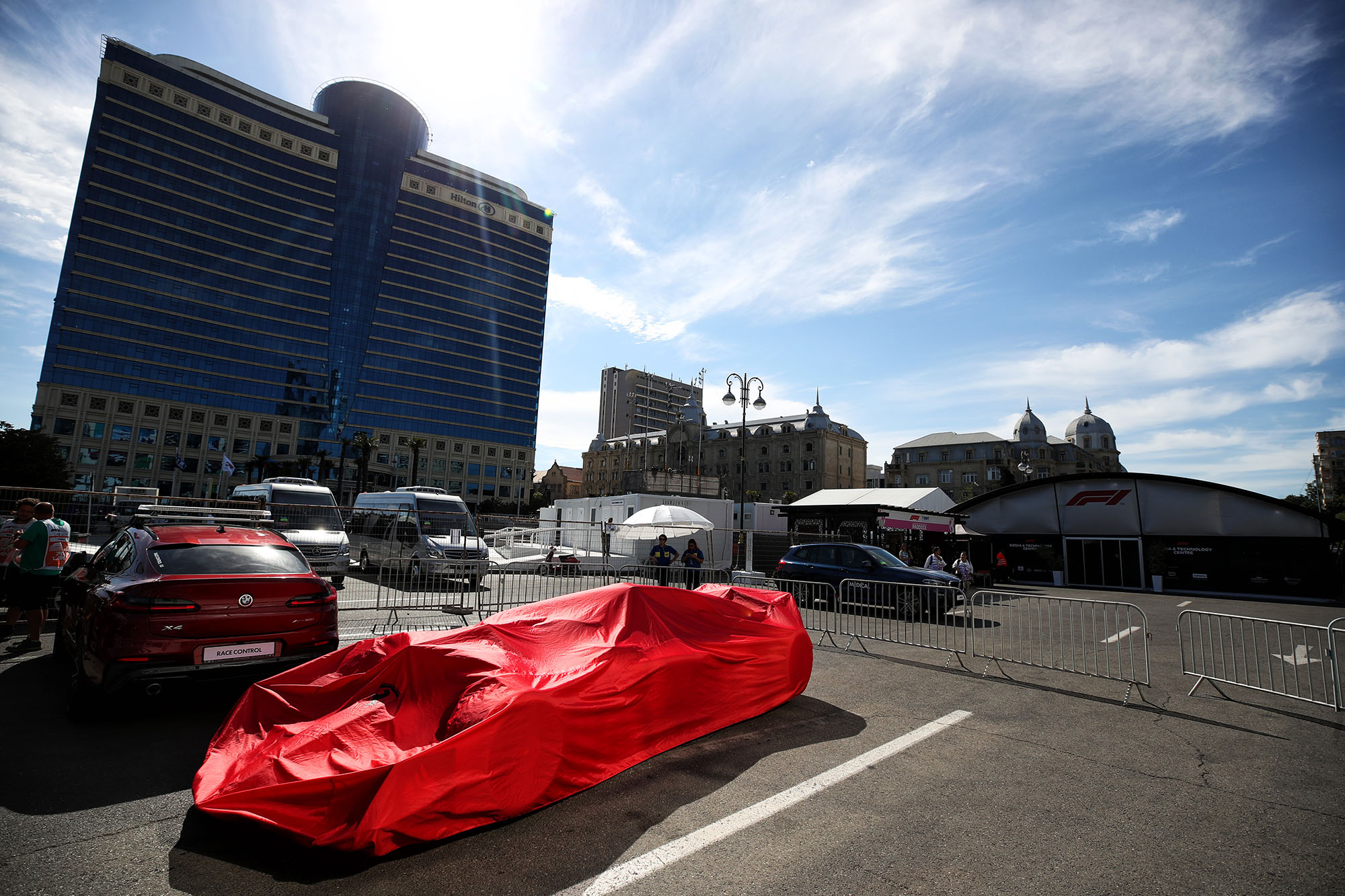 The momentum swung towards Verstappen as the European season began in earnest and it was Ferrari's turn to suffer a reliability crisis.
Two engine failures in three races (Spain and Azerbaijan) gave Leclerc a costly pair of zeros. The first came when Leclerc looked on course to win the Spanish Grand Prix and Verstappen had actually made an unforced error, then suffered a recurrence of a DRS flap problem from qualifying.
The outcome looked less clear-cut in Baku but whether Leclerc was on course to win or not, he still lost a big haul of points.
It allowed Verstappen to not just sweep into the championship lead but build an instant cushion – turning a 19-point deficit to Leclerc into a 34-point advantage over him.
And it underlined that Ferrari had some serious problems to fix, which potentially led it to be more cautious with its engine in the races that followed – and triggered a grid penalty for Canada, too, which cost Leclerc further ground.
STRATEGY BLUNDERS ADDED TO THE MIX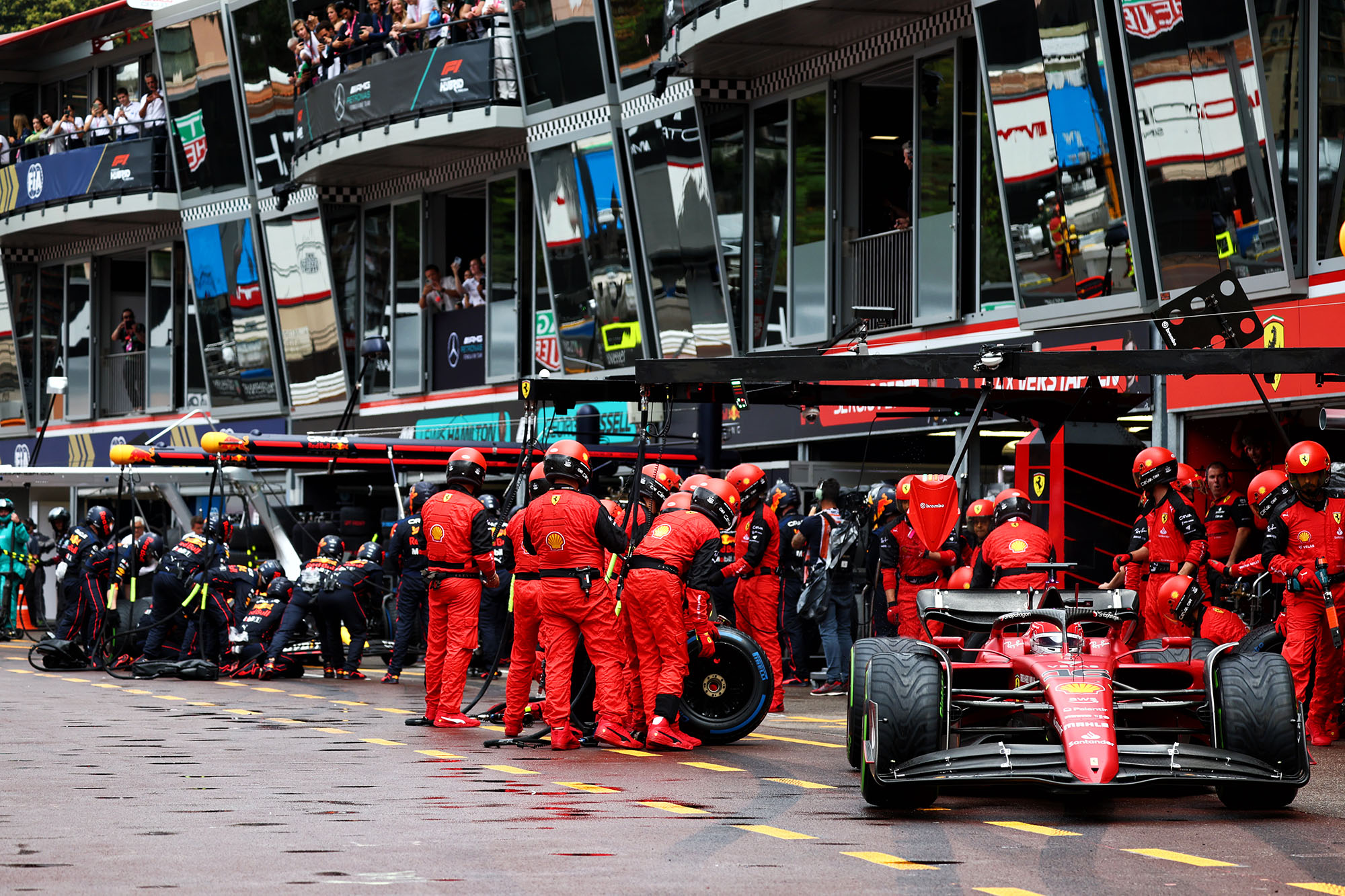 Sandwiched between the Spain and Azerbaijan engine failures was a galling home race for Leclerc in Monaco.
Ferrari managed to turn a 1-2 on the grid on the streets of Monte Carlo into second and fourth at the flag, with Leclerc falling from pole position and failing to even finish on the podium.
Two strategy blunders were at the heart of this. Ferrari brought him in too late to switch from wets to intermediates and then mistakenly double-stacked its drivers at the second pitstops.
It was the start of serious scrutiny over Ferrari's strategy calls, a factor that emerged again at the British GP.
Leclerc was on course to win at Silverstone after Verstappen was hobbled by damage picked up by hitting some debris. But when a safety car disrupted the final stint Ferrari opted to leave him out on old tyres and pit team-mate Carlos Sainz instead.
Sainz went on to win as Leclerc was left a sitting duck, with Ferrari was slammed for bizarrely thinking Leclerc would be able to hold on.
LECLERC BINS IT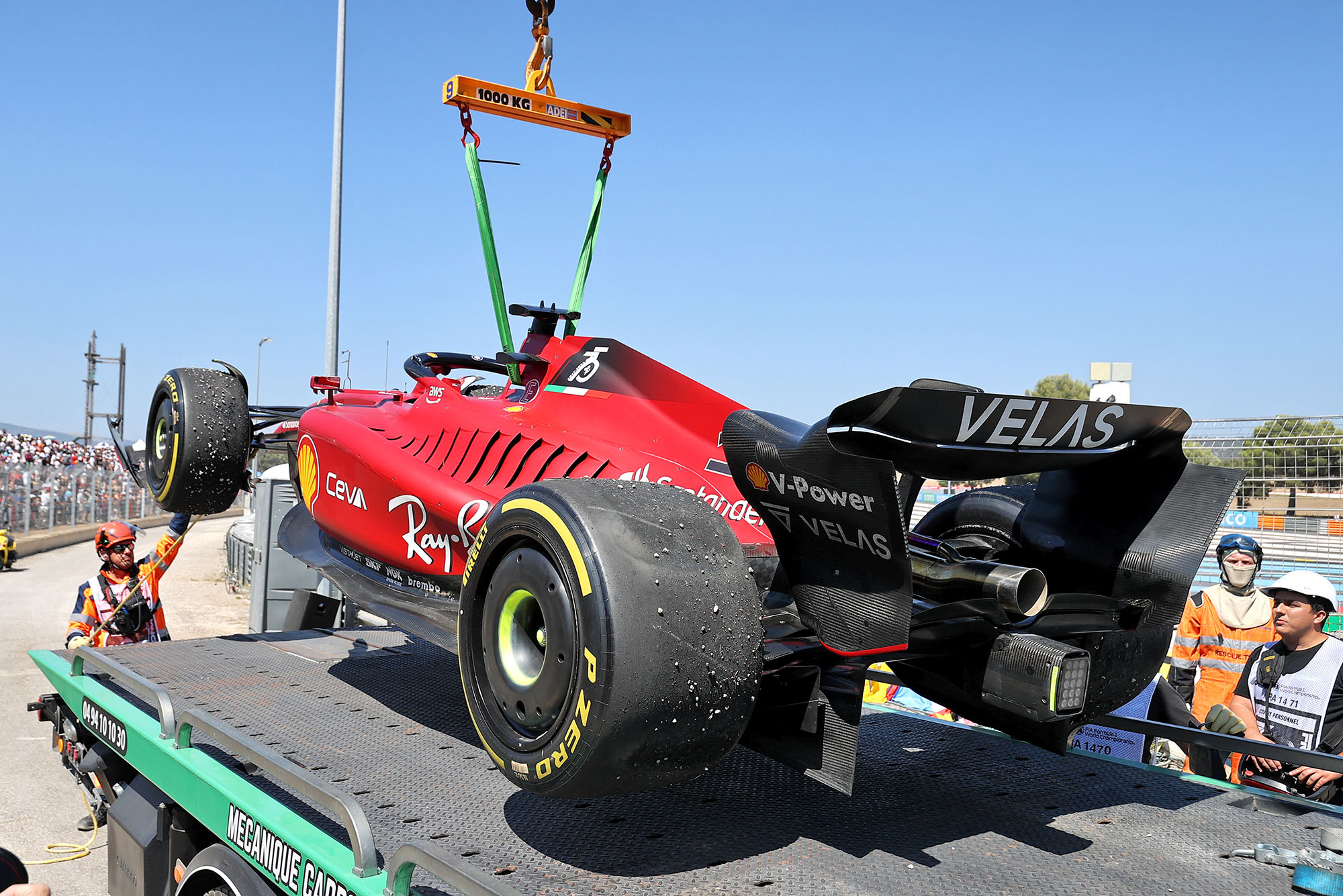 Ferrari shot itself in the foot too often during this championship battle but Leclerc made his own errors too. And though he got away lightly with the Imola mistake earlier outlined above, the same cannot be said for his shunt at Paul Ricard.
Leclerc lost the rear under no pressure while leading the grand prix and crashed into the barriers. He retired and handed Verstappen a guaranteed victory that may well have been on the cards anyway as Verstappen had pushed Leclerc hard in the opening stint and pit first in an attempt to undercut him.
The images of Leclerc's stuck Ferrari and the audio of his anguished scream will come to reflect a defining moment of their season.
VERSTAPPEN'S HUNGARORING HEROICS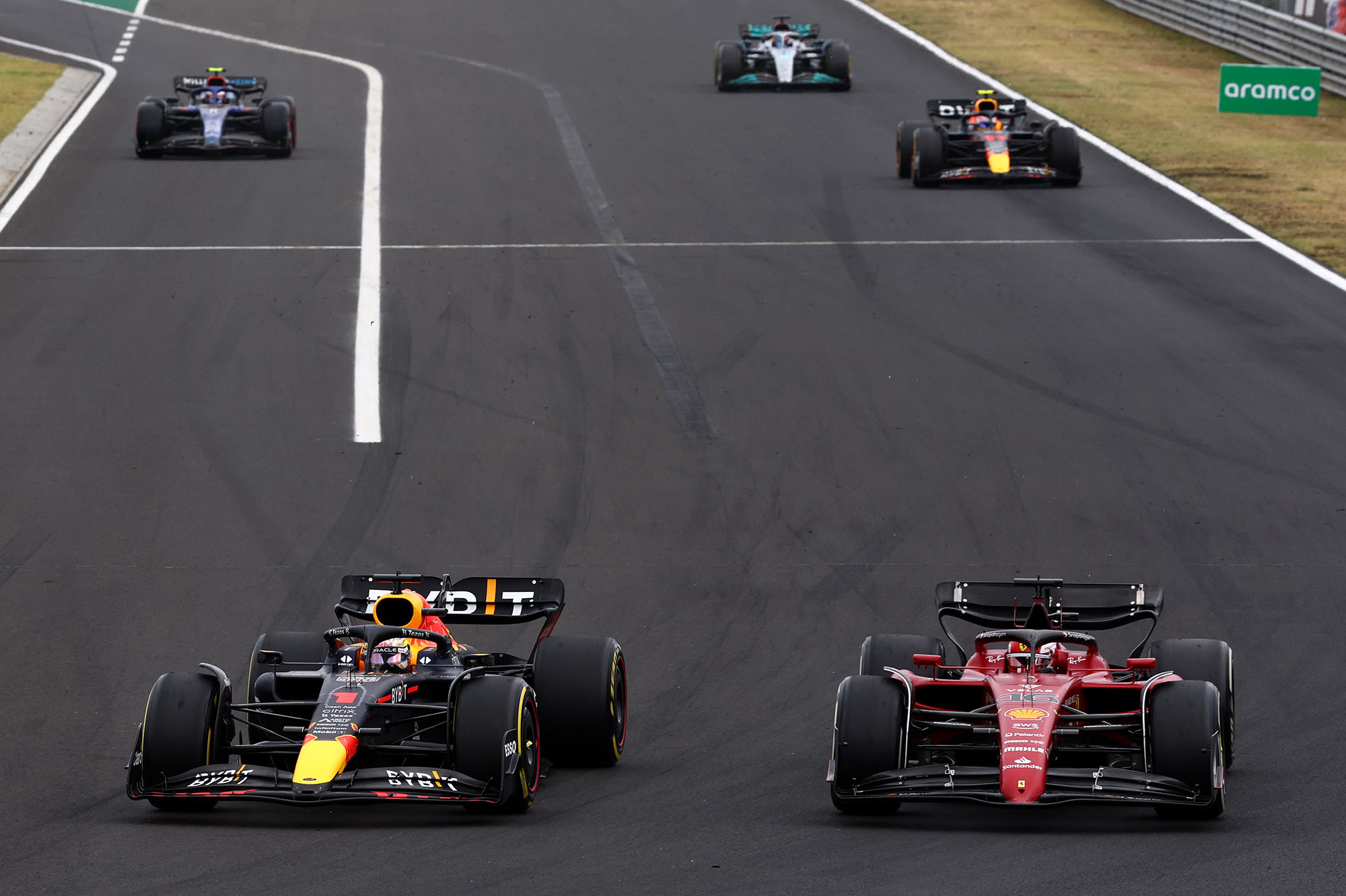 A big lock-up on his first Q3 lap, followed by a lack of hybrid power deployment on his second, left Verstappen slowest in Q3. That meant he started the race 10th at a Hungaroring circuit where, traditionally, overtaking is difficult.
Verstappen took a cautious approach early on but still climbed the order rapidly. Even when he spun shortly after passing Leclerc, he quickly regained the position having lost around four seconds to the mistake.
He was able to close out the win, but Ferrari made another strategic blunder by putting Leclerc on hards, leading to time loss that dropped him to sixth.
A Leclerc fightback post-summer break was always looking unlikely by this point but Verstappen winning from such an unlikely position reduced any Ferrari hopes to rubble.
FERRARI LOSES ITS WAY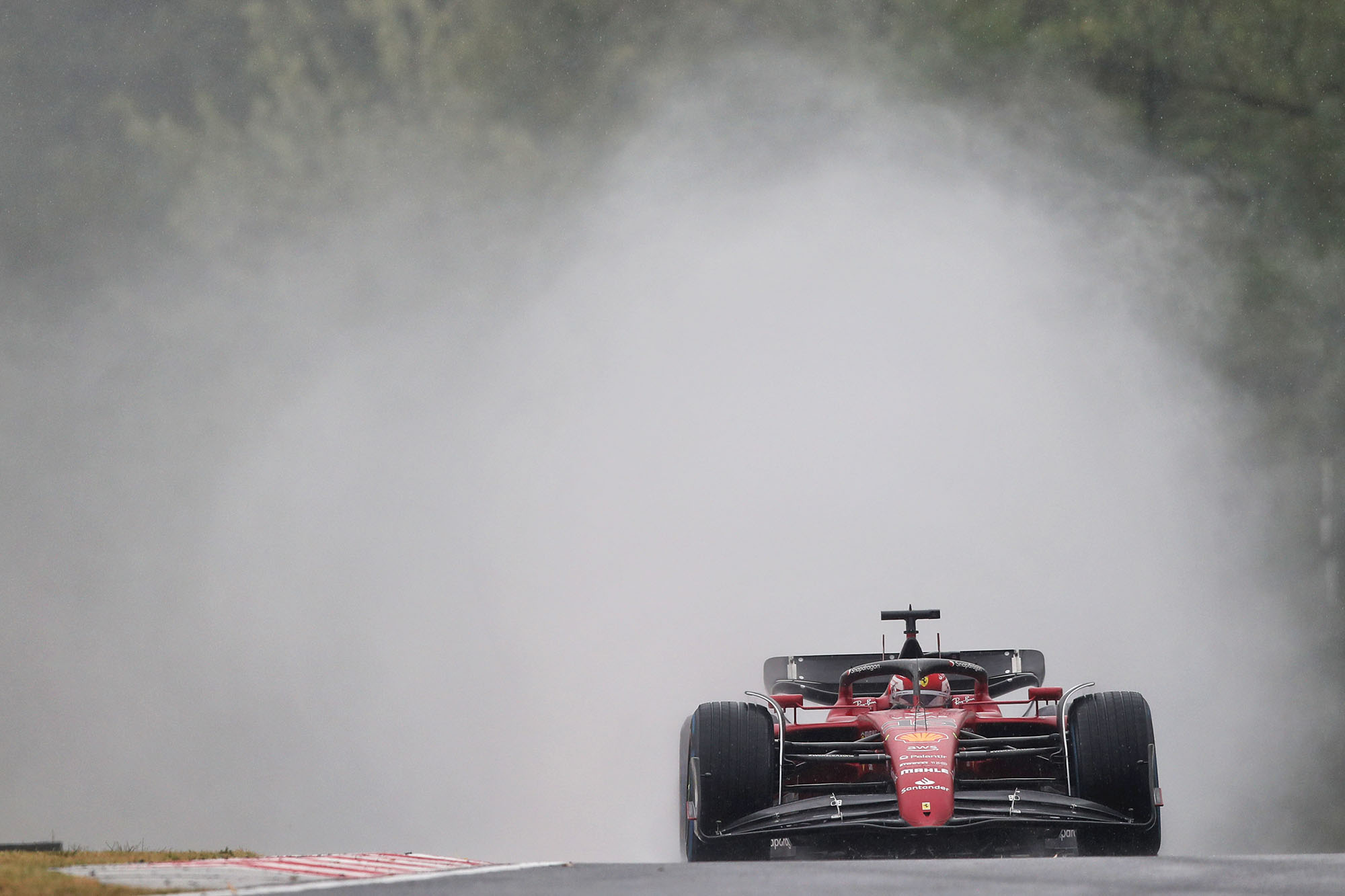 Ferrari's loss of status as the fastest car began around Hungary time.
There, in qualifying, Verstappen's power unit problem in Q3 should have made pole an open goal for Ferrari, through either Leclerc or Sainz.
Yet both were outpaced by the Mercedes of George Russell, a car typically around half-a-second slower.
Tyre temperatures were the main problem, as they were a race later at Spa where in addition the team's low-downforce package was just nowhere near Red Bull's. Leclerc challenged for pole at Zandvoort but the car's tyre usage was again a problem in the race.
At Monza the Ferrari just couldn't make the tyre last as well as the Red Bull. Something had taken the car out of the sweet spot it enjoyed for much of the season and Ferrari's win drought only hastened Verstappen's coronation.
VERSTAPPEN'S IMPROVED RED BULL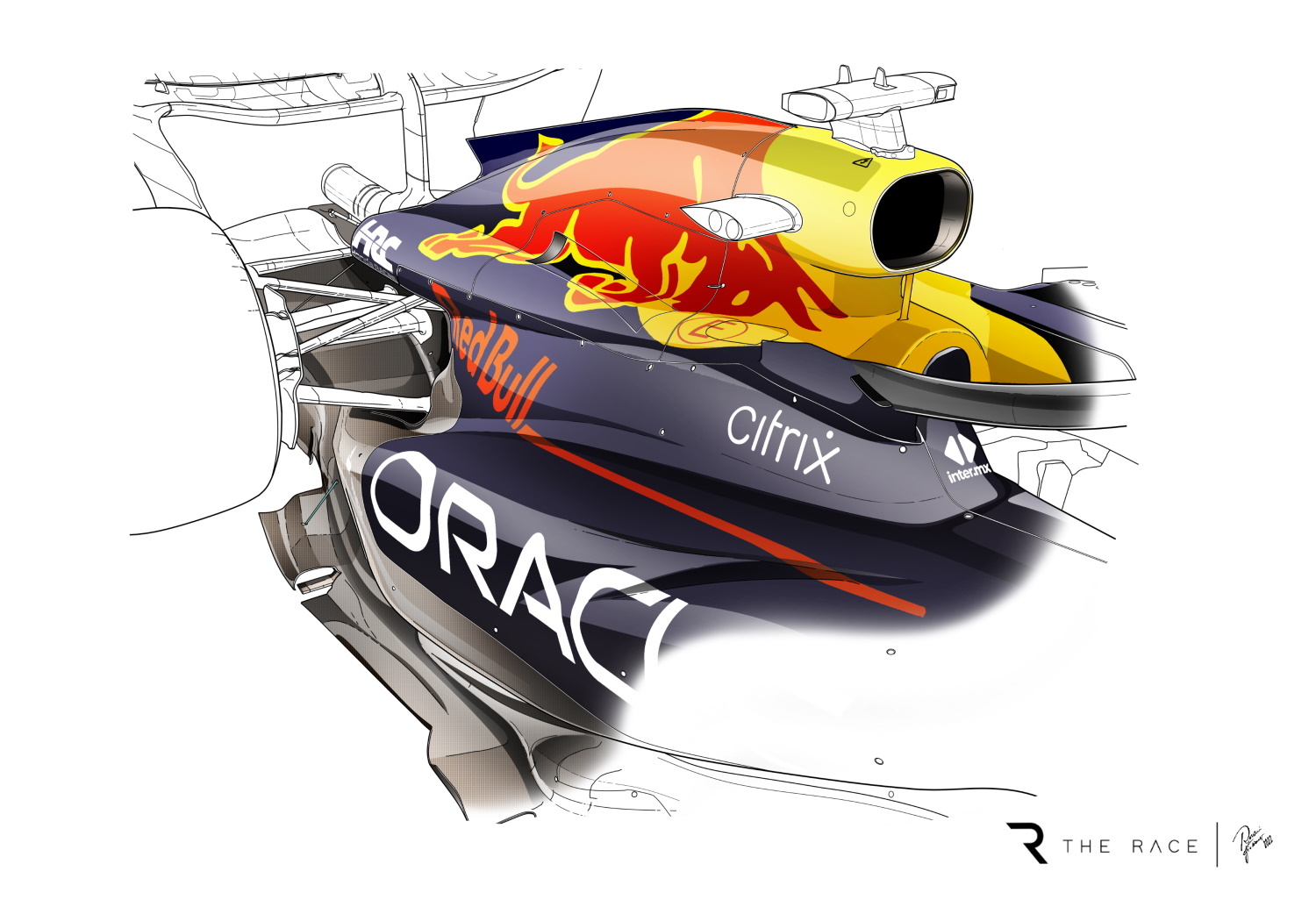 Red Bull's development has continued apace, particularly around the floor edges and fences, so that it can be very finely-adapted to each track.
In addition, the weight loss programme was finding steady laptime improvement with absolutely no downsides, and the areas of the car where that weight came off allowed it to be balanced much more to Verstappen's tastes.
As the Red Bull became quicker and Verstappen proved unsurprisingly adept at getting the most out of it, he reeled off a sequence of five straight wins.
The combined aero progress, weight improvement and the exploitation of it all by the driver made him almost unbeatable. Even from 14th on the grid in Spa, he was leading and going away into the distance by lap 18 of 44.
A PENALTY (AND POINTS CONFUSION) SEALS THE DEAL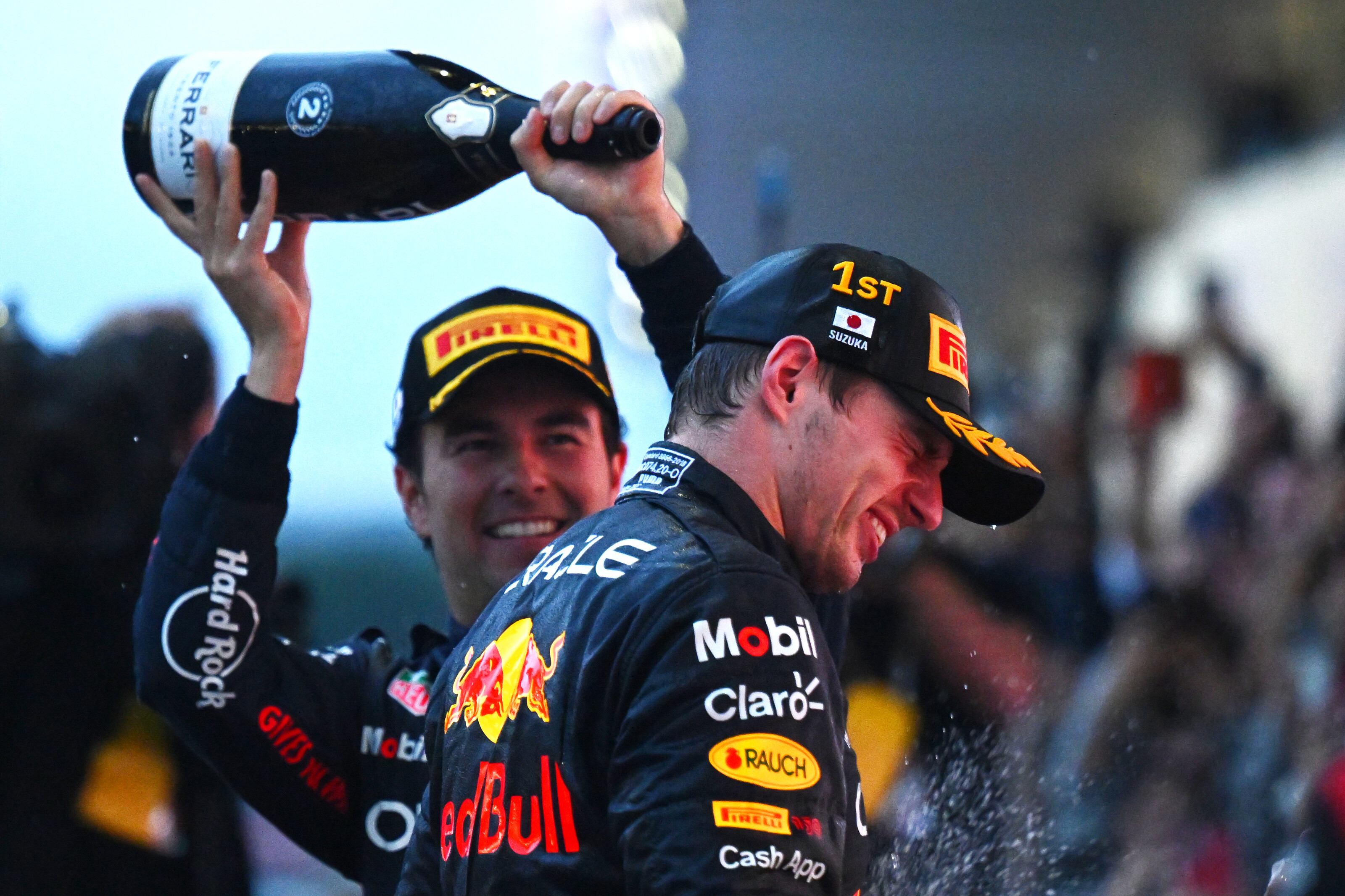 Having missed out on his first shot at a coronation by finishing seventh in Singapore, partly as a result of starting eighth thanks to not having enough fuel to complete what would have been a pole position lap, it looked like Verstappen was going to be frustrated again in Japan.
Although he won the race with a dominant performance in wet conditions, when he crossed the line to win from Charles Leclerc the finishing positions and the expectation that reduced points would be awarded appeared to indicate he would have to wait until Austin in two weeks time.
But Leclerc's five-second penalty for gaining an advantage when he cut the chicane on the last lap and stayed ahead of Perez, combined with the realisation that the wording of the regulations meant the Suzuka race would be worth full points after all, meant Verstappen really had clinched his second world championship.
Realistically, it was already a foregone conclusion even before F1 reached Suzuka, but once Verstappen and Red Bull finally realised that the maths added up, he was rightly delighted to be crowned world champion for the second time.