Britain's World Rally Championship round Rally GB has been cancelled for 2020 due to the coronavirus pandemic – even though it was not due to run until the end of October.
While other major motorsport series are edging towards returning to action, the WRC remains in a state of flux.
It has lost three events in the last week, with both Rally Finland and New Zealand also dropping off the 2020 calendar prior to the GB announcement, and is currently unlikely to resume for at least another three months.
COVID-19 FORCES CANCELLATION OF 2020 WALES RALLY GB

It is with great regret that we have today had to cancel the 2020 event due to the unprecedented global coronavirus pandemic.

🇬🇧 https://t.co/VnKkVE2rCC
🏴󠁧󠁢󠁷󠁬󠁳󠁿 https://t.co/59OYYc2Hkw#WRGB #WRC pic.twitter.com/AoRv55onNA

— Wales Rally GB (@WalesRallyGB) June 9, 2020
The British round takes place almost entirely within Wales, which is also its title sponsor. The Welsh Government has been keen to prevent tourism causing additional COVID-19 problems in the region.
Motorsport UK chairman David Richards acknowledged that even with the event not scheduled to run until October 29-November 1, it was not practical to proceed with planning to run a WRC round in Wales this year.
"In recent years, the huge appeal of the latest generation of World Rally Cars plus the presence of local star Elfyn Evans – a winner in 2017 – have drawn record crowds to the wonderful Welsh forests, but this is not the appropriate time for us to be planning for and promoting an event that brings tens of thousands of visitors, many from outside the country, into rural Welsh communities," said Richards.
"As the governing body of UK motorsport, our overriding responsibility and absolute priority is always the safety of all involved whether they be competitors, officials, spectators or the many thousands of volunteers who share our passion for this sport, and we thank them all for their ongoing support and enthusiasm in these difficult times.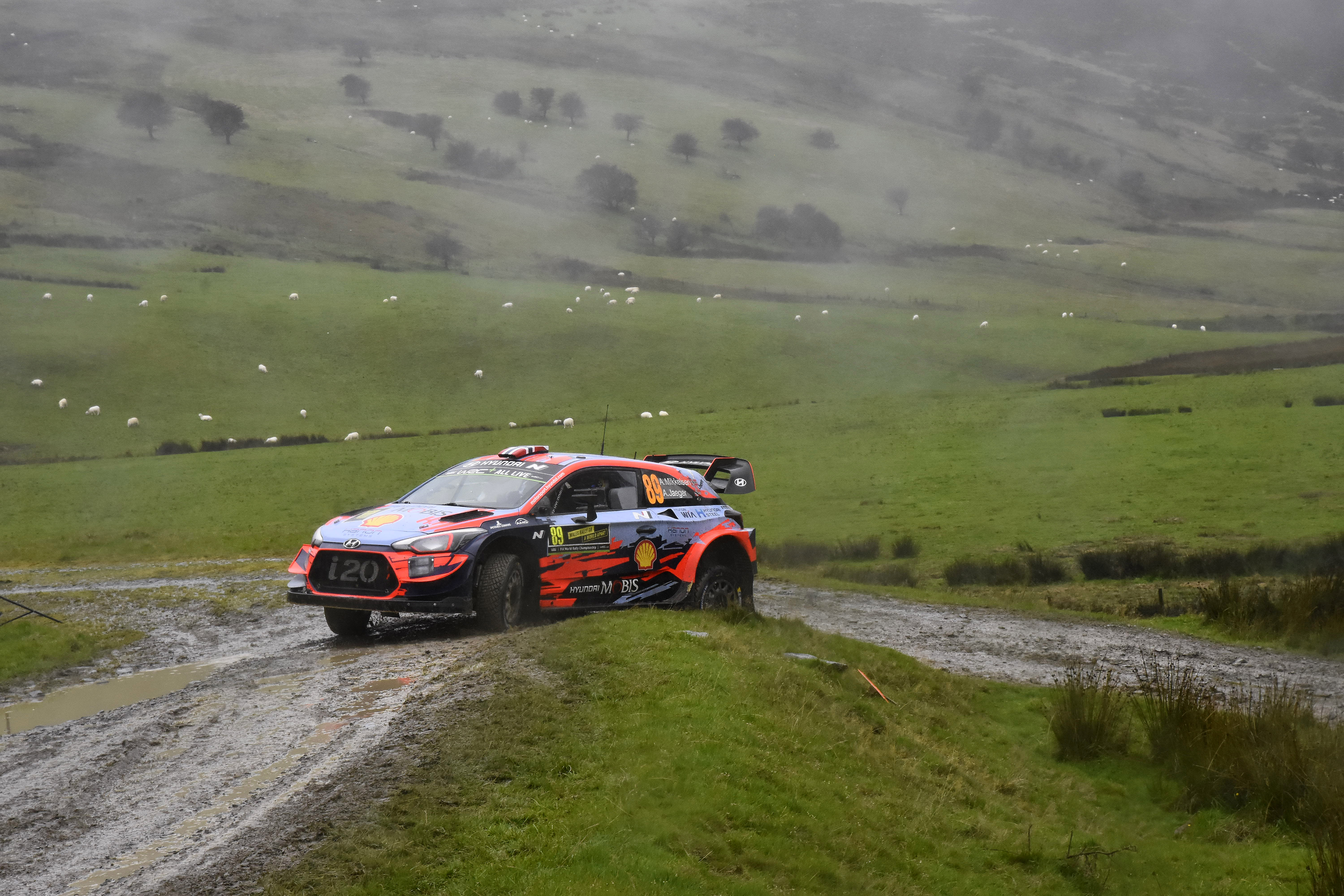 "While significant progress is being made to combat the virus, there remains considerable uncertainty regarding mass gatherings, social distancing and travel restrictions, plus the possibility of a resurgence of viral transmission later in the year.
"We have been closely monitoring the guidance issued by government and it is becoming increasingly clear that it is impossible to make plans with any certainty for such major events in the autumn.
"We therefore have to accept, with an incredibly heavy heart, that cancelling this year's event is the only responsible and prudent option."
A statement from @ourmotorsportuk about @WalesRallyGB 2020

— WRC – FIA World Rally Championship (@OfficialWRC) June 9, 2020
The WRC managed to run its opening three 2020 rounds before the effects of the pandemic hit, although it truncated its most recent rally in Mexico in March one day early so competitors could travel home safely as the crisis escalated.
It postponed its Argentina and Sardinia rounds but has yet to allocate new dates for them, while GB, New Zealand and Finland have joined Portugal and the Safari as outright cancellations.
The Turkey, Germany and Japan events – scheduled for September, October and November respectively – remain on the calendar at present.