Michael Dunlop has edged closer to Isle of Man TT history in today's second Supersport TT, taking his 21st win at the historic event after a two-lap duel with Peter Hickman in a shortened running of the rescheduled race.
Dean Harrison was third, some 20 seconds down on the battle for the win.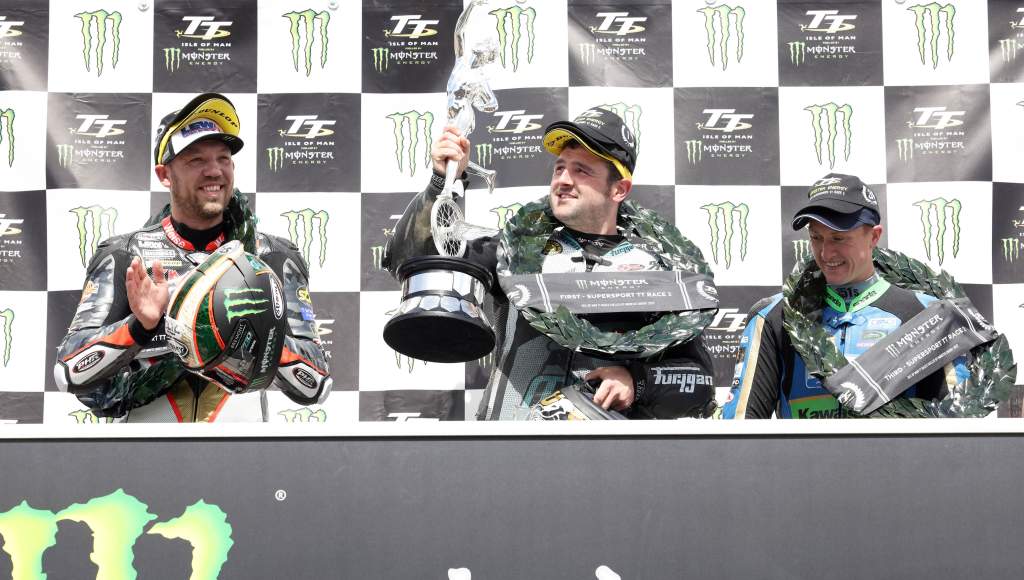 The race ended up being the only of the day's scheduled three to run the full distance, after red flags in the sidecar race and subsequent rain meant the Senior TT didn't go ahead.
Dunlop led from the start, but never managed to stretch out his lead to more than a few seconds – with only a few tenths between the two throughout most of the race. Originally scheduled to run for four laps but cut to two when rain hit on Wednesday and the race was moved to Friday, it meant that despite Hickman pushing for his fourth win of the week, it didn't come about.
It means that Dunlop is now a 21-time TT winner, closing in on the all-time record of 26 of his uncle Joey and ever closer to former team-mate John McGuinness, who remains on 23 after a lacklustre TT of his own.
In the second Sidecar TT, Tom and Ben Birchall were on track to take win number 12 and their ninth in a row when the red flags came out after an incident at Ago's Leap on the start of the second lap.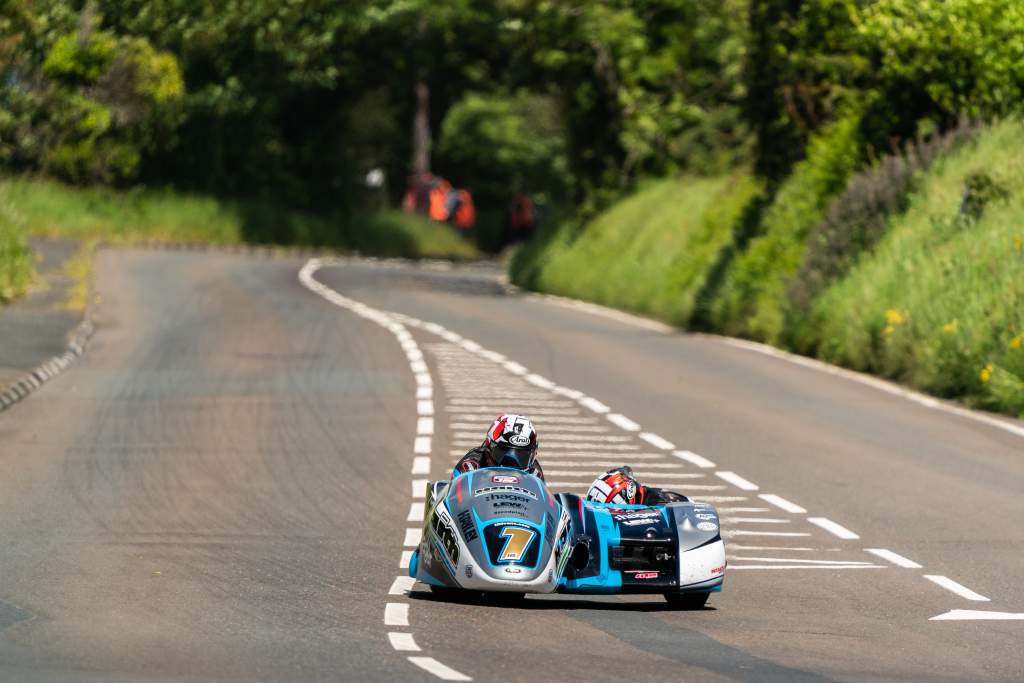 Only formally declared the race winners at 6pm, they were eventually awarded the victory from Peter Founds and Jevan Walmsley by 2.3 seconds, a considerably smaller margin than their margin of victory in Monday's first race.
Manx brothers Ryan and Callum Crowe were a further 2.6 seconds back after a tight opening lap between the trio of outfits.