Michael Dunlop has signalled his intent for this weekend's opening races of the 2023 Isle of Man TT by unofficially smashing the Mountain Circuit's long-standing lap record to end qualifying just ahead of reigning superbike TT winner Peter Hickman, adding to the tally of lap records that have fallen after an opening week of glorious weather.
Dunlop completed the 37.73-mile Manx circuit in a time of 16m42.189s – an average speed of 135.531mph that adds to Hickman's 2018 lap record of 135.452mph, the last year that riders went into race week at the TT with a full schedule of warm and sunny practice and qualifying under their belts.
Hickman attempted to respond himself to Dunlop's time by setting a 134.910mph lap of his own, enough to secure second place in the superbike rankings ahead of 2022 runner-up Dean Harrison.
With Hickman a racer who normally builds into his lap times throughout practice week at the TT and with Dunlop a more explosive character on and off the bike, it means that things are set up nicely for a showdown come the opening race of this year's event, set to be held this coming Sunday as part of the newly-revamped TT schedule for 2023.
However, before then there's another battle to be fought: the one for supersport glory, where Dunlop is also in control in a class that traditionally has been the class in which he has dominated.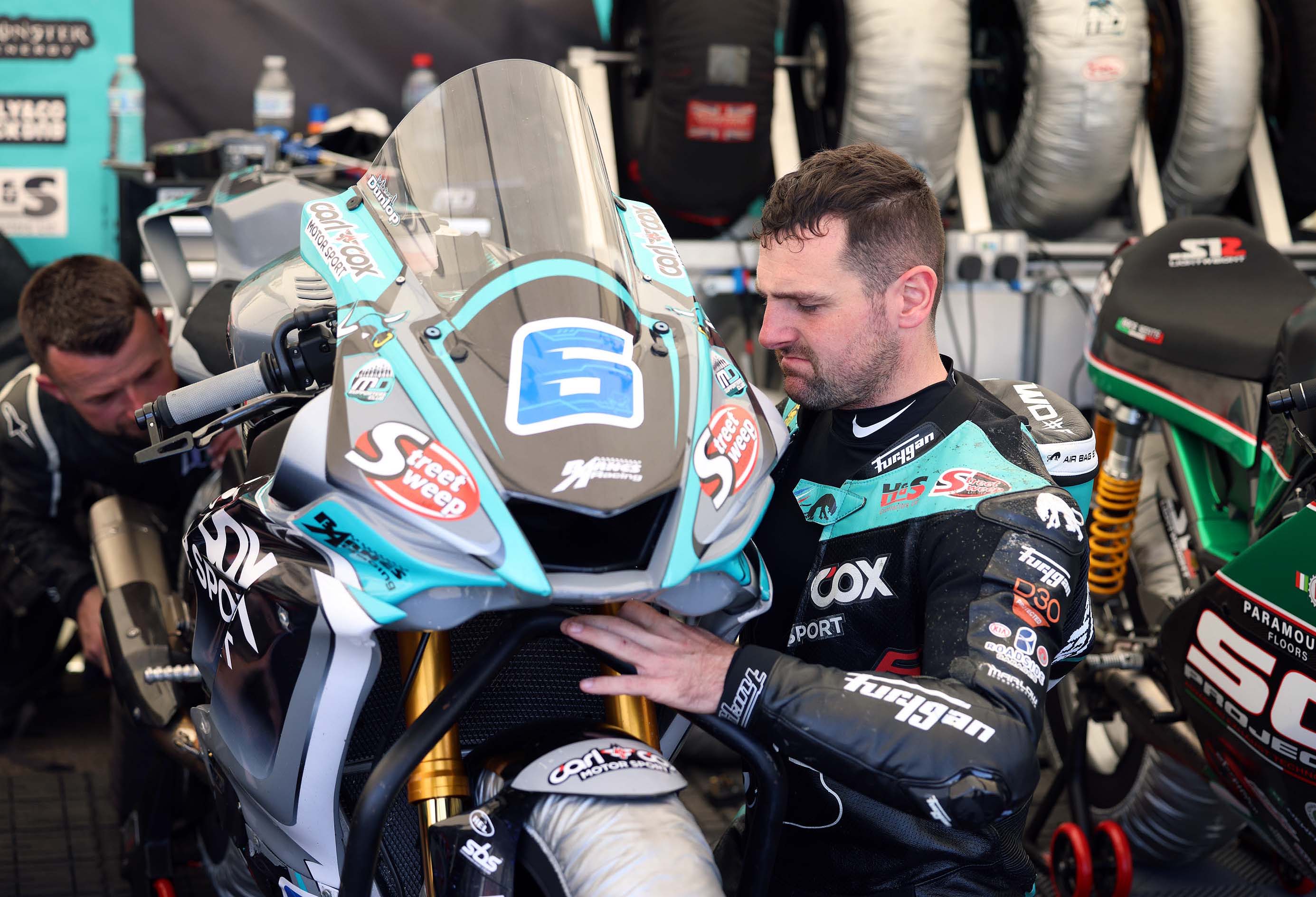 Action for that gets underway on Saturday, and marks his first chance of the weekend to get his winning underway as he sets out to add to his 21 victories and close in on the all-time TT win records held by his uncle Joey Dunlop (on 23) and former team-mate John McGuinness' 23.
Dunlop ended up setting the fastest time of the week in the supersport class too, one of only two lap records of the week that didn't fall in qualifying. His 127.557mph lap means that he leads the way from Hickman and Harrison, with that duo separated by 0.92 seconds despite setting their 17-minute lap times two days apart.
Saturday also sees the opening sidecar race of the weekend, where Tom and Ben Birchall have also stamped their authority on the event and absolutely smashed the lap record en route to a comfortable P1.
Setting a lap time of 119.414mph (compared to their own 2018 lap record of 119.250mph) on Thursday night, their biggest rivals at this point look set to be themselves and their machine as they embark on the task of completing the TT's first 120mph lap on three wheels, with only Peter Founds and Jevan Walmsley anywhere close to them with their 118.159mph lap.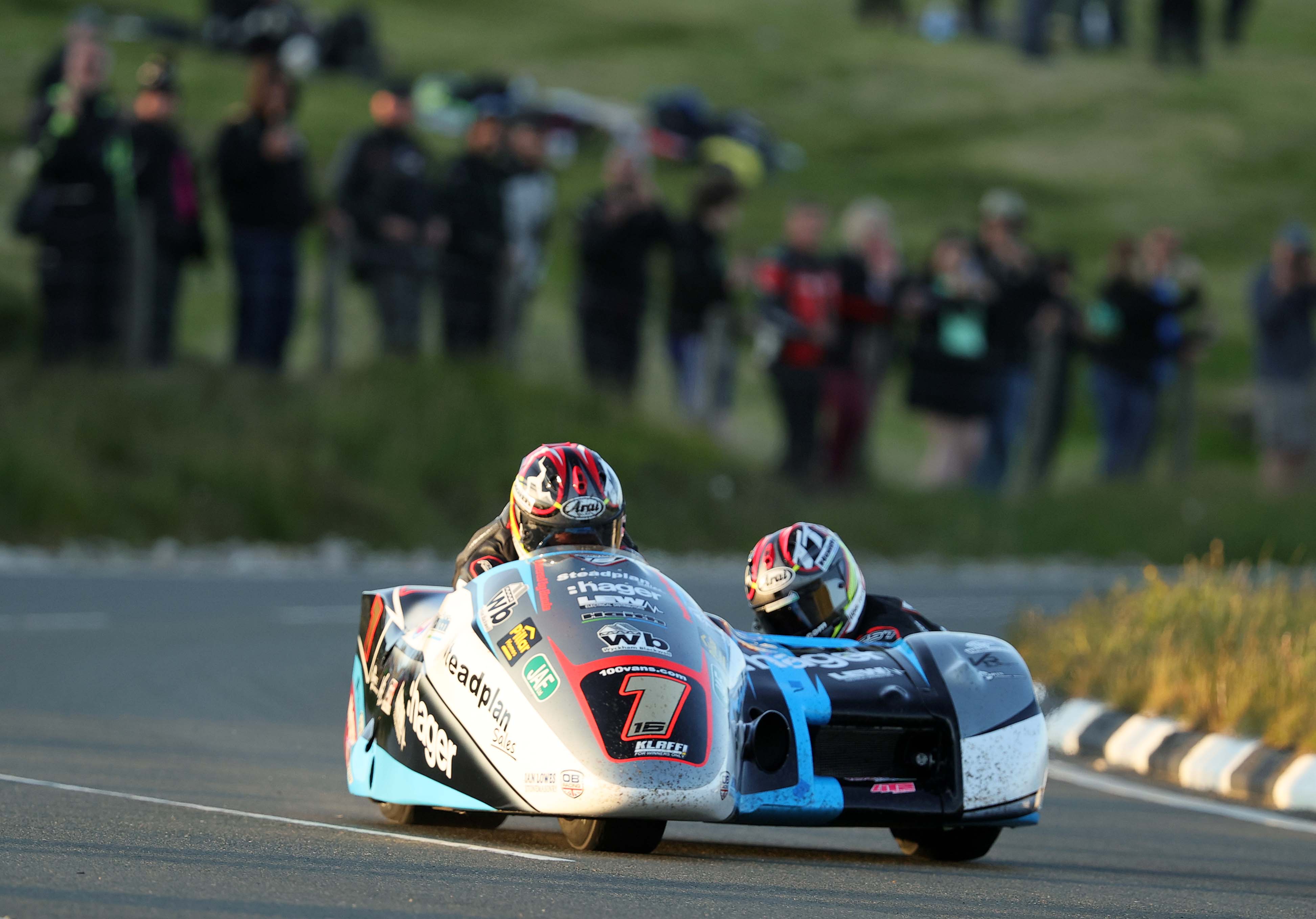 There's a brief break after Sunday's superbike race as the grid pauses for a breath ahead of the rest of the week's action, but Tuesday sees both superstock and supertwins take to the track, and again it's the same names who will feature at the front of the race.
Hickman leads the way in the superstock class with a 133.284mph lap, while the supertwin record was another one that unofficially fell to Dunlop during qualifying.
However, one top name that will be absent from at least the initial weekend of TT racing is local hero Conor Cummins, with the Manxman hospitalised on Friday with an infection.