The 2022 MotoGP season began with Pecco Bagnaia as championship favourite, and Fabio Quartararo, Joan Mir and Marc Marquez variously tipped as his likely main rivals.
Now as the paddock arrives in Europe for this weekend's fifth round at Portimao, Bagnaia and Marquez are only 12th and 13th a championship table led by Enea Bastianini, Alex Rins and Aleix Espargaro.
So who's actually fighting for this title?
Our MotoGP writers Simon Patterson and Valentin Khorounzhiy assess the chances of both the surprise current frontrunners and the riders who were expected to be topping the table.
ENEA BASTIANINI
1st in championship
Gresini Ducati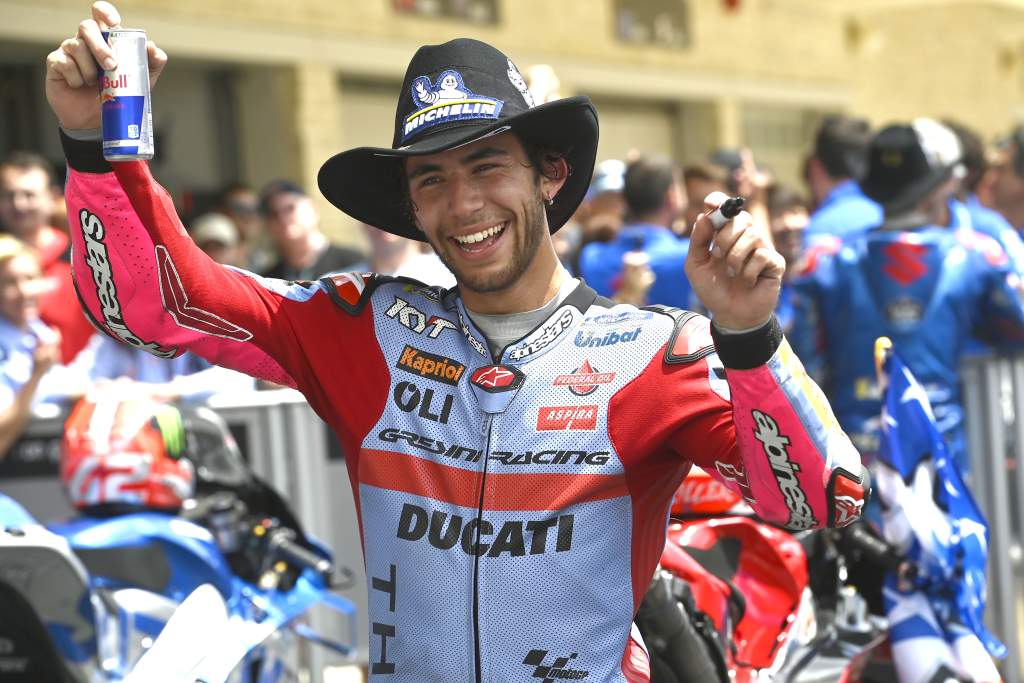 Why he could win the title: Bastianini couples a decent finishing rate in MotoGP so far (just two race-ending crashes in 2021, none so far in 2022) with the kind of regular Sunday performance that you'd think would require serious risk-taking.
Aside from the wet Mandalika race, every time he's reached the chequered flag in MotoGP he's done it in a better position than he'd started – and the 2021 Ducati is currently allowing him to finally qualify well.
Why he may fall short: The 2021 Ducati has been a great bike to have at the start of the season, but could get left behind by actual factory-spec machines towards the end.
Verdict: Leading contender – VK
ALEX RINS
2nd in championship, -5 points
Suzuki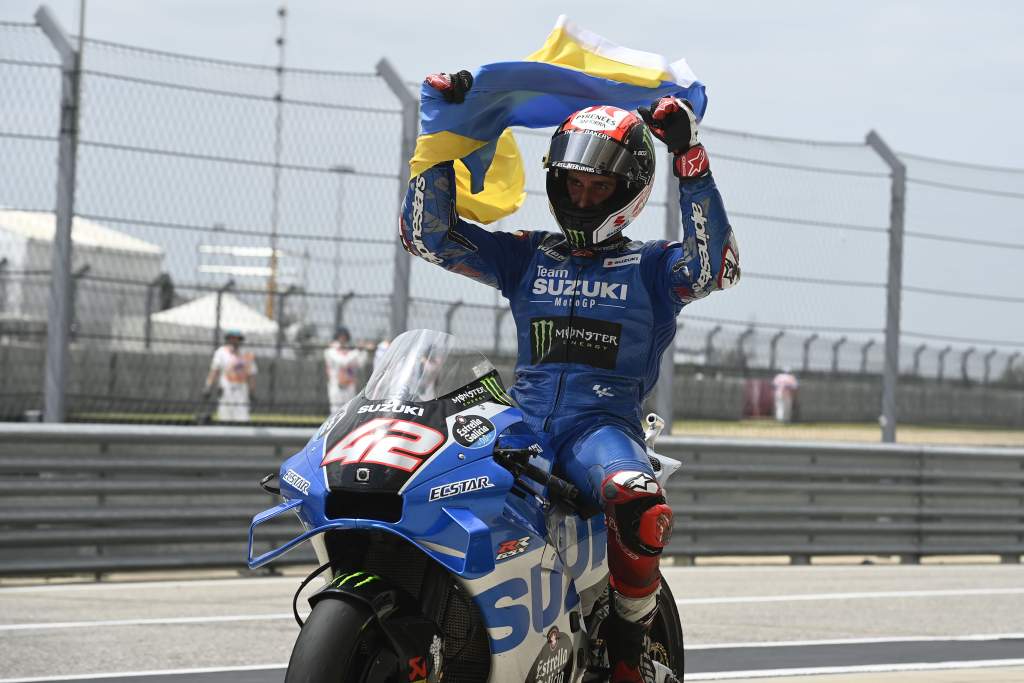 Why he could win the title: It's a close-run thing, but Rins seems to be a marginally better qualifier than team-mate Mir and is generally not the crash-prone erratic presence 2021 suggested he may be.
Why he may fall short: That doesn't mean he won't start shunting.
Verdict: In the mix – VK
ALEIX ESPARGARO
3rd in championship, -11 points
Aprilia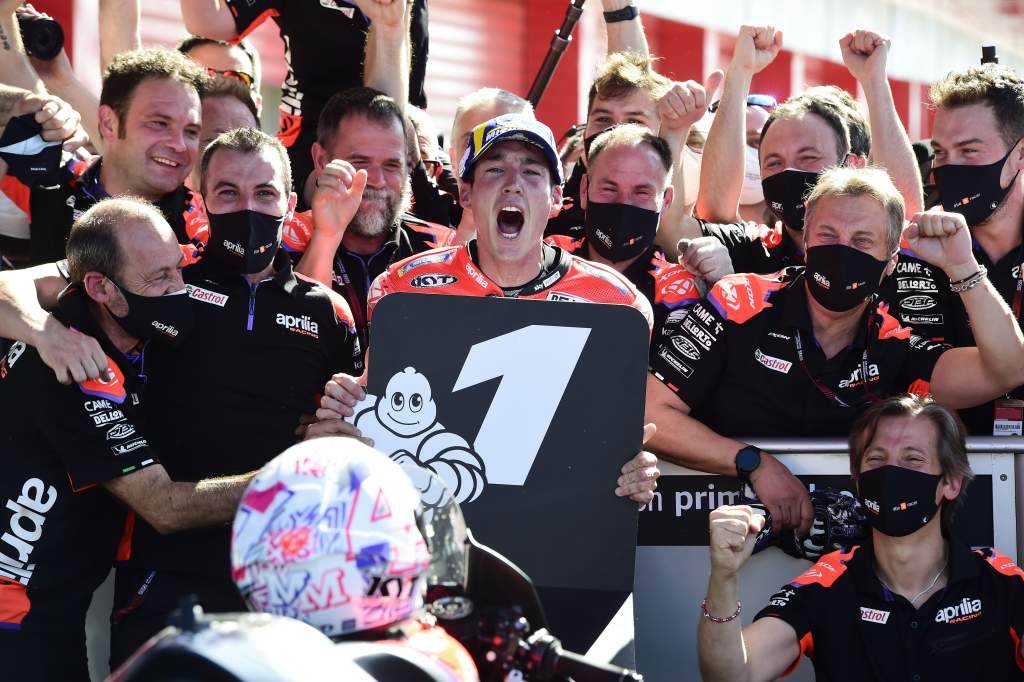 Why he could win the title: Coming into the 2022 season, we knew that Espargaro's Aprilia was a vastly improved bike even from the stellar job this rising team did last year.
Yet to see him not just win at the Argentine Grand Prix but to do it in utterly dominant fashion against the series' leading rising star Jorge Martin was the perfect demonstration of the strength of bike and rider combination.
If Aprilia can win at Termas, then it's not just the circuits it initially targeted for victory where it can fight for wins. It's everywhere.
Why he could fall short: We don't quite know yet just how good the whole package is. All the signs look extremely positive to date, but as many people (including Espargaro himself) keep stressing, the 'real' championship doesn't start until MotoGP heads to Europe.
Verdict: Genuinely in the mix – SP
JOAN MIR
4th in championship, -15 points
Suzuki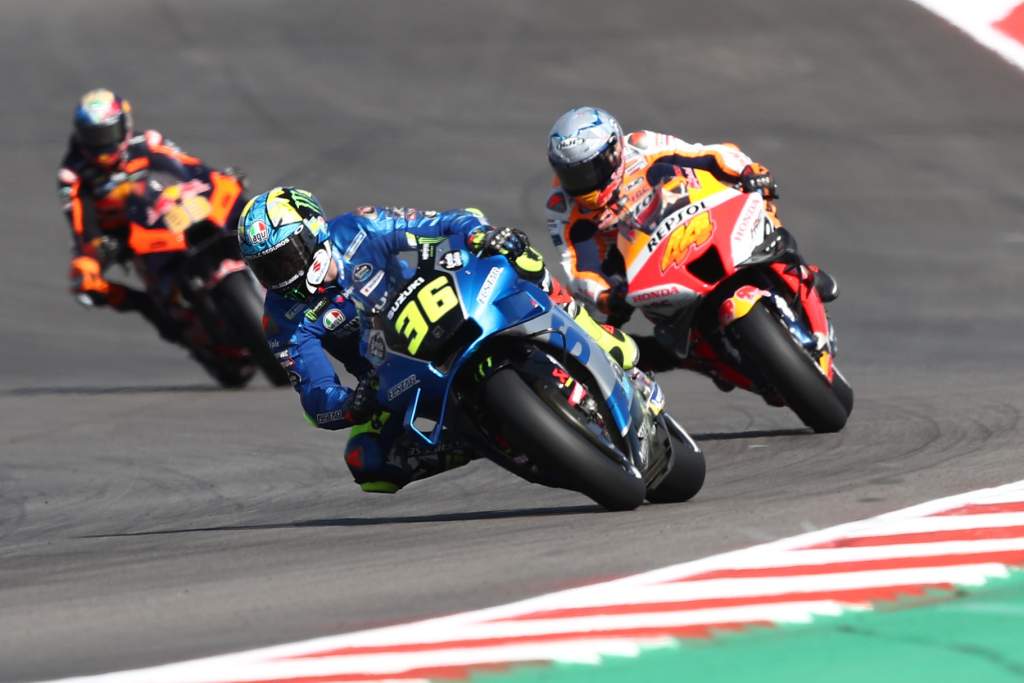 Why he could win the title: The 2020 world champion was found wanting last year, not necessarily because he wasn't good enough any more but because his Suzuki GSX-RR lacked the significant upgrades found by everyone else during the winter.
Yet the bike is now arguably the one everyone wants to be on, Mir is slowly but steadily getting back into his stride, and the combination of the two could well be as dangerous to their rivals as it was two years ago.
Why he could fall short: Mir won his previous title in large part through consistency, not through outright speed.
Arguably slower than team-mate Rins but far more able of staying on his bike when put in a tight spot, that was the strength of his season. But, with many rivals mastering that same skill this year (including Rins), it might no longer be enough to just be consistent.
Verdict: Leading contender – SP
FABIO QUARTARARO
5th in championship, -17 points
Yamaha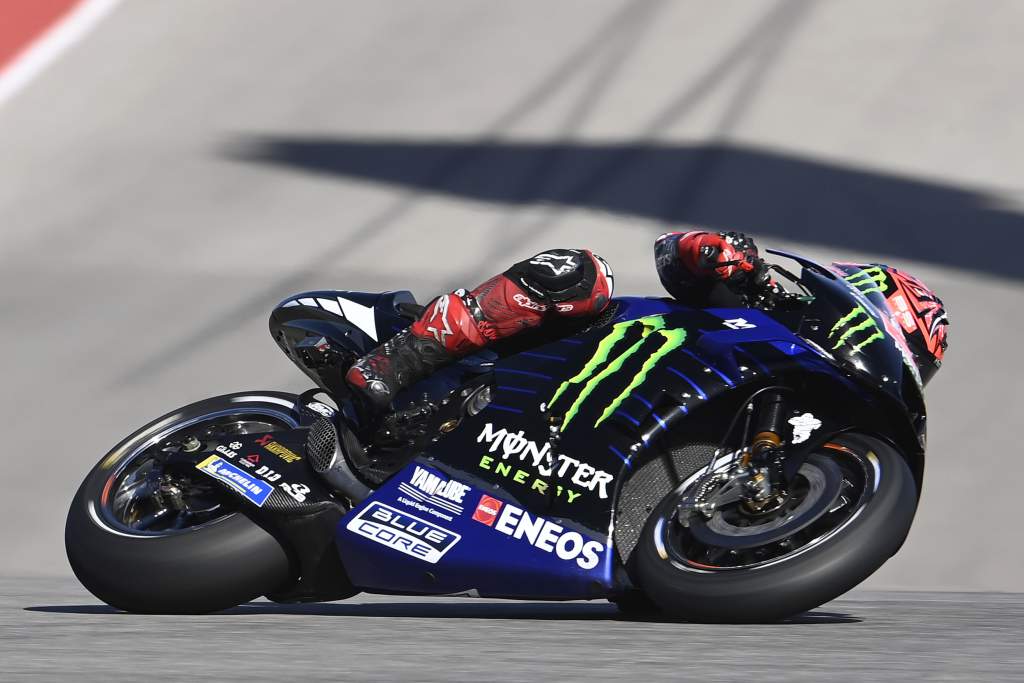 Why he could win the title: You can't just rule out the reigning champion, even if his start to the season hasn't quite been what he wanted it to be.
He's obviously devastatingly fast when he can find what he needs from the works Yamaha, and if everything does click as the championship returns to the tracks that bike and rider love, then he'll quickly be back to winning ways.
Why he could fall short: We don't know how good the bike really is yet.
There have obviously been repeated complaints from Quartararo about the machine's performance, and the other Yamaha riders are nowhere – but if that's more than just unfriendly season-opening venues, then he's in line for a 2022 that could be reminiscent of Mir's 2021.
Verdict: Leading contender – SP
BRAD BINDER
6th in championship, -19 points
KTM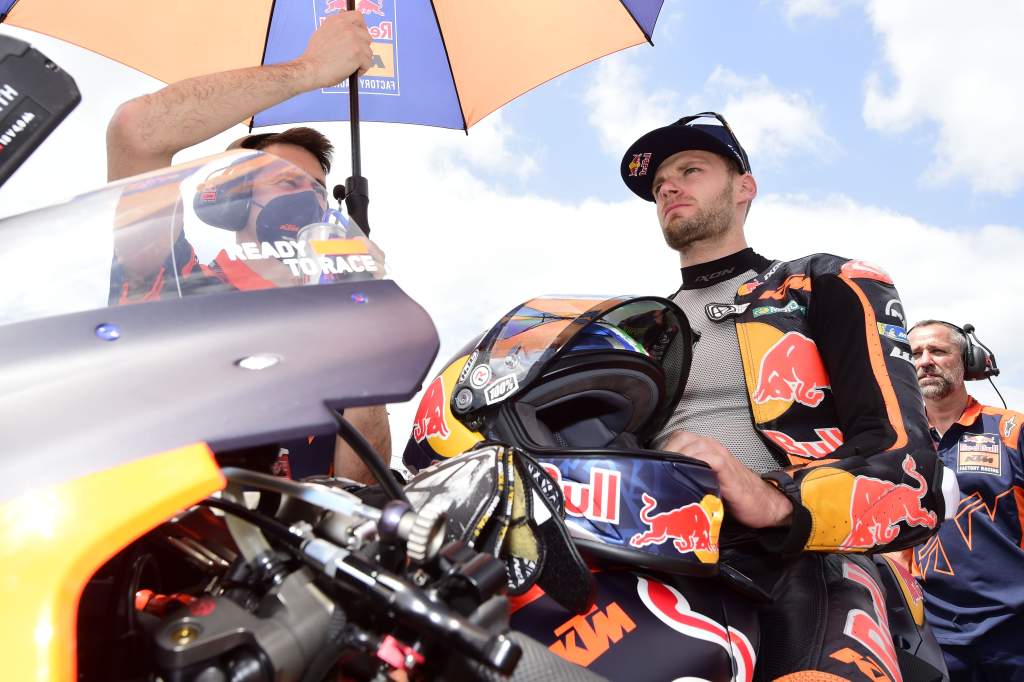 Why he could win the title: He's been exceptional on the RC16 this year, and seems to have eradicated his tendency for rather brutal Fridays and Saturdays.
The fact most of the calendar is now finally familiar to him in terms of riding a MotoGP bike will probably help, too.
Why he may fall short: Austin strongly suggested that the RC16 isn't ready to fight for the title – Binder was the best KTM rider by miles in both qualifying and race there, and that translated to 17th on the grid and 12th at the chequered flag.
Verdict: Long shot – VK
JACK MILLER
7th in championship, -30 points
Ducati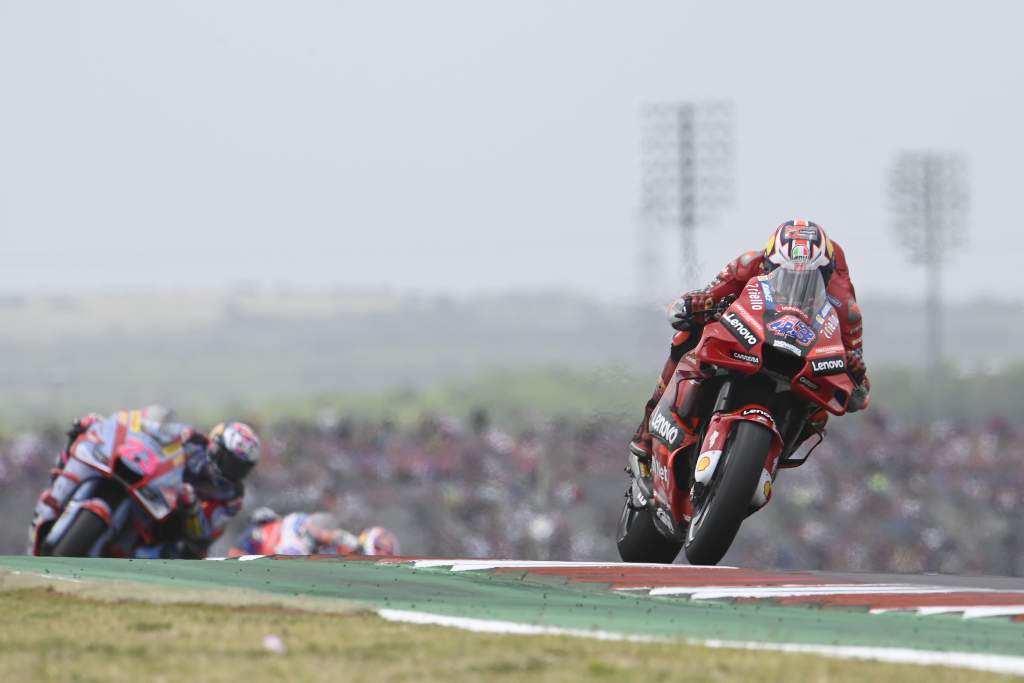 Why he could win the title: Jack Miller is fast, really fast, on the Ducati Desmosedici.
When things come together just right for him, he's very hard to beat – something he reminded us of with some authority last year with two wins in a row. A few more of those performances will launch him right into the wide-open title fight.
Why he could fall short: Speed has to come with some element of consistency, and Miller fails on not one but two counts there.
When he has a bad weekend, he has a really bad weekend, like he did in Argentina when he failed to pass anyone at all in the race.
And when he's in a good but not great position, he's got a tendency to make stupid mistakes. Both serve to rob him of valuable points more than he can afford.
Verdict: Long shot – SP
JORGE MARTIN
10th in championship, -30 points
Pramac Ducati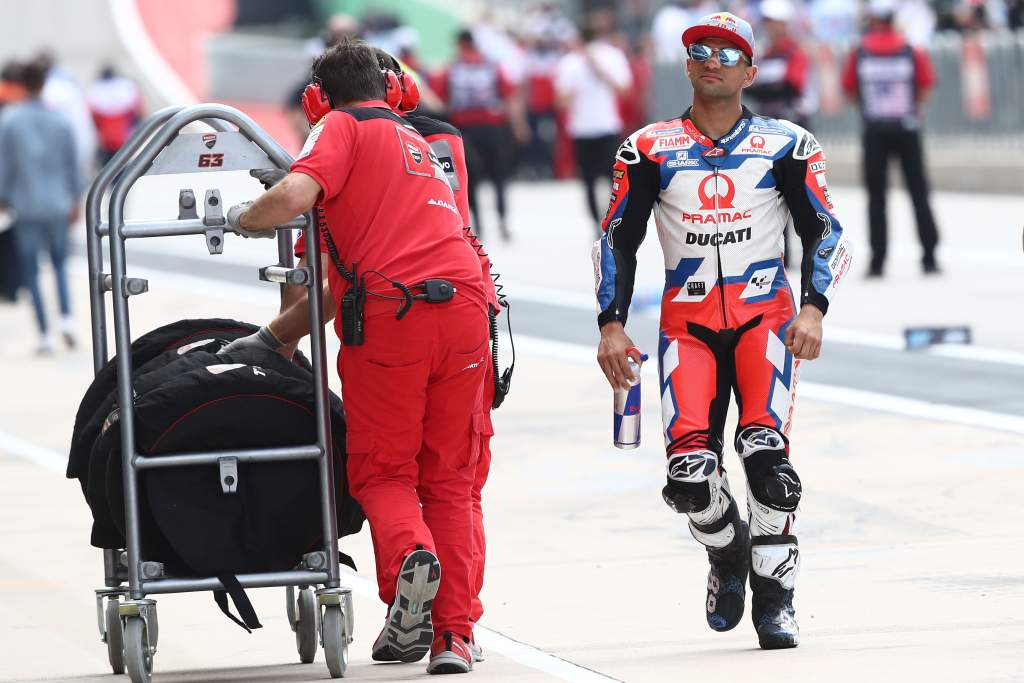 Why he could win the title: Martin has been first or second in every qualifying session this year. That's frankly exceptional, and usually correlates with title contender form.
Why he may fall short: Race pace has glaringly not been Martin's strong suit this year. He'll surely get on top of it given more time with the GP22, but it might simply take too long and allow the others to run away in the standings.
Verdict: In the mix – VK
PECCO BAGNAIA
12th in championship, -38 points
Ducati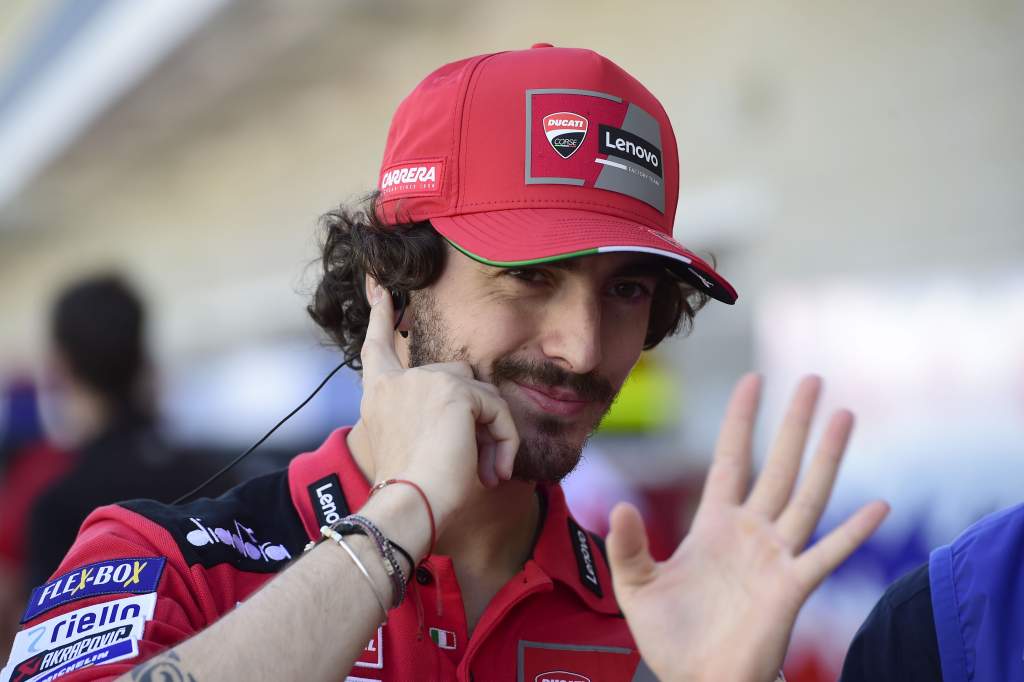 Why he could win the title: Four wins in six to end last season proved what he is capable of, and there's a clear abundance of faith and respect from Ducati.
Why he may fall short: He hasn't at any point yet looked outstandingly competitive on the GP22, even relative to the other GP22 riders.
And while 12th in the standings isn't representative, even with perfect execution of every race he won't have been near the top right now.
Verdict: In the mix – VK
MARC MARQUEZ
13th in championship, -40 points
Honda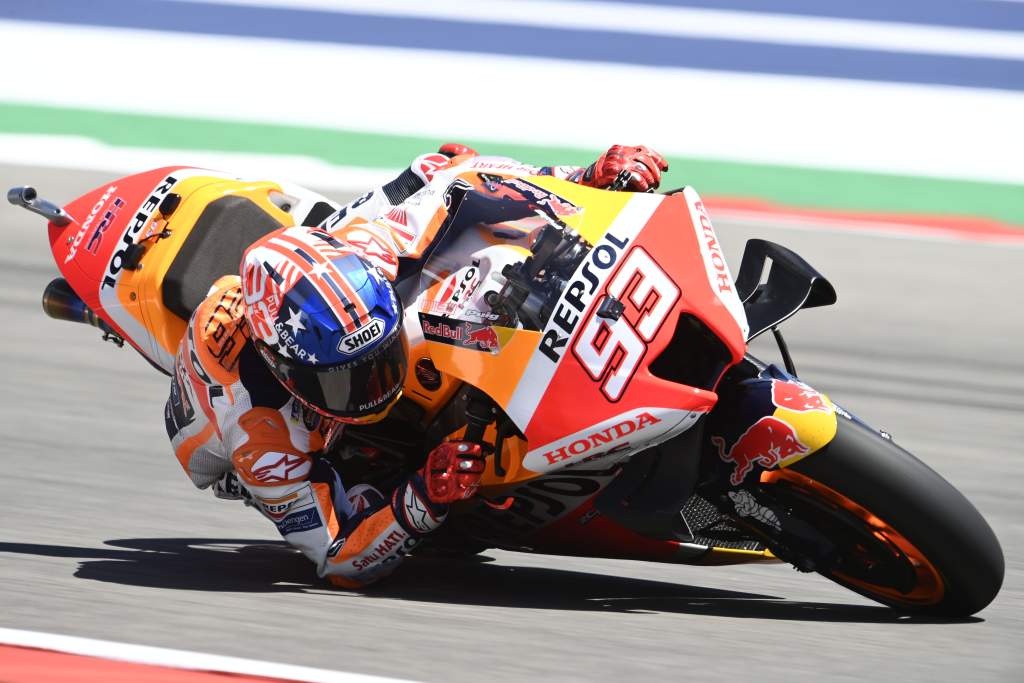 Why he could win the title: If Marc Marquez starts a motorcycle racing championship, then he's one of the favourites in it, such is the Spaniard's strength, speed and skill.
He's won literally every championship but one that he's fully competed in for the past decade, and while he might have missed a race or two already in 2022 that's not yet enough to rule him out of the fight.
Why he could fall short: His big enemy this year is time, both to ensure that he's fully fit from two different injuries and to ensure that he's adapted to a very different Repsol Honda.
Sitting out races due to a return of double vision (something that you have to assume could happen again), still not fully recovered from the injury woes of 2020, and still adapting his riding style to a bike more focused on rear grip than front feeling, the answer to his potential is in how fast all of these issues are rectified.
Verdict: Despite all that, he is still a leading contender – SP