Yamaha has stolen an early march in the 2021 MotoGP rider market by signing Maverick Vinales to a new two-year deal.
It is yet to announce the future of his team-mate Valentino Rossi, whose contract also expires at the end of 2020.
Vinales had been rumoured to be a target for Ducati in the upcoming 'silly season', which is expected to be extremely eventful as the majority of leading riders are out of contract.
"I'm extremely happy because I feel like I get to keep 'my own team'," said Vinales.
"This will be the second year with my current crew, and after this I have two more years to look forward to. I'm so excited!
"I think that if we keep working really hard we are heading the right way.
"For me, it was very important to make this announcement before the season started, because I'm highly motivated and want to be able to fully concentrate on the 2020 season. I don't want to spend too much time thinking about the future."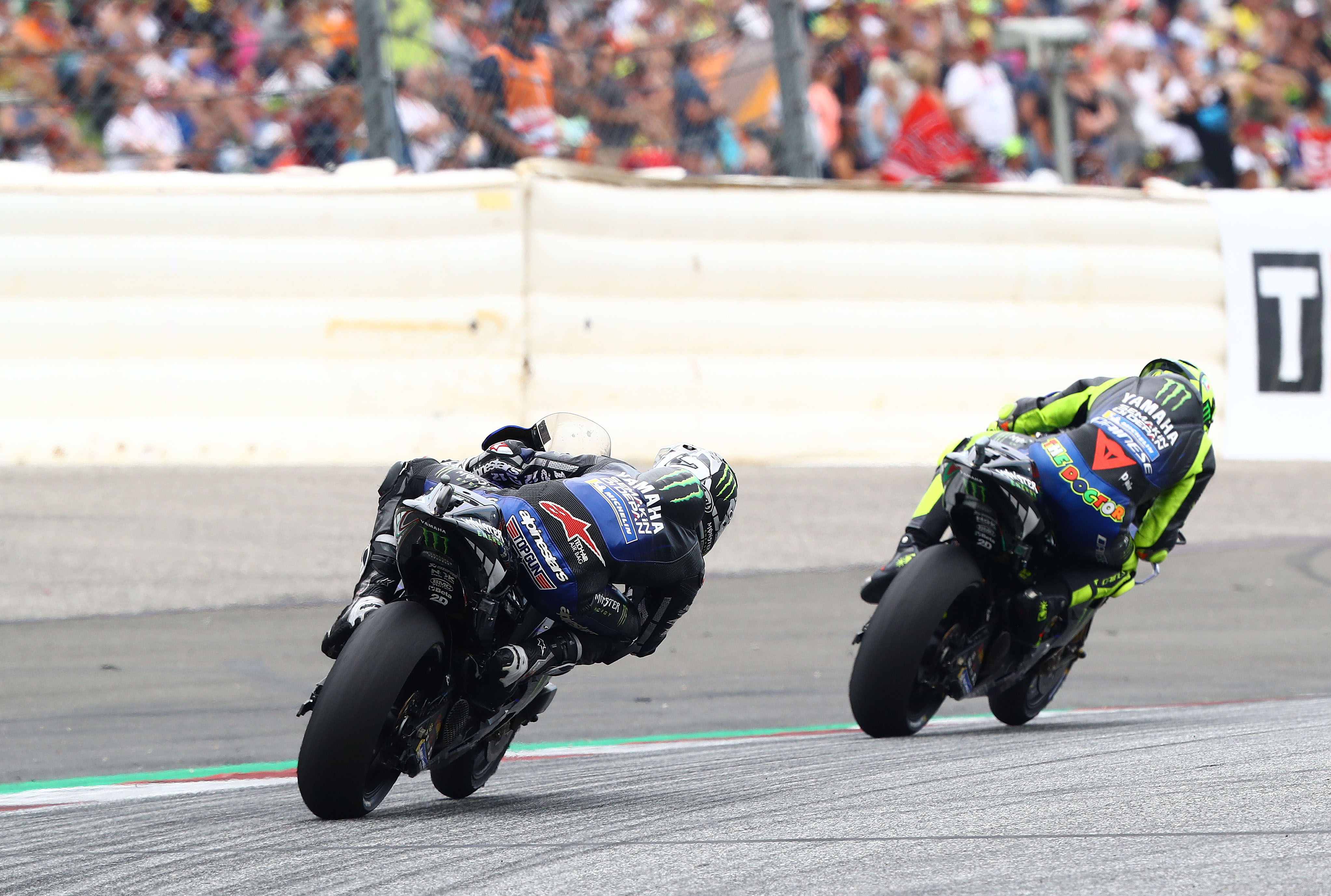 Vinales joined Yamaha from Suzuki ahead of the 2017 season, and has won six races for the team so far. He was third in the championship both in his first Yamaha campaign and last year.
Yamaha team managing director Lin Jarvis described Vinales as "a special talent" and "highly motivated", adding that agreeing a new contract "so early shows the strength of our mutual appreciation and underlines the shared conviction that together we can challenge for the MotoGP world championship title."
The other Yamaha rider expected to be a key player in the silly season is Fabio Quartararo, who stunned aboard the satellite Petronas SRT bike in his rookie year in 2019.
The 20-year-old Moto2 graduate took six pole positions, seven podium finishes and fifth in the championship at the first attempt.