In Sunday's Misano race, Maverick Vinales once again flirted with victory as an Aprilia MotoGP rider – a milestone that, should he reach it, will make him the only rider in the MotoGP era to win with three different manufacturers.
Vinales came up short this time, having had to drop back after haranguing eventual race winner Francesco Bagnaia extensively over the first half of the race.
"On the beginning of the race I was feeling very good, also in the middle part, but when Enea [Bastianini] passed me I started to struggle a little bit," said Vinales.
"And I just said, 'OK, today it's third, Maverick'. It is what it is. We need to work more and more, and we will come back stronger."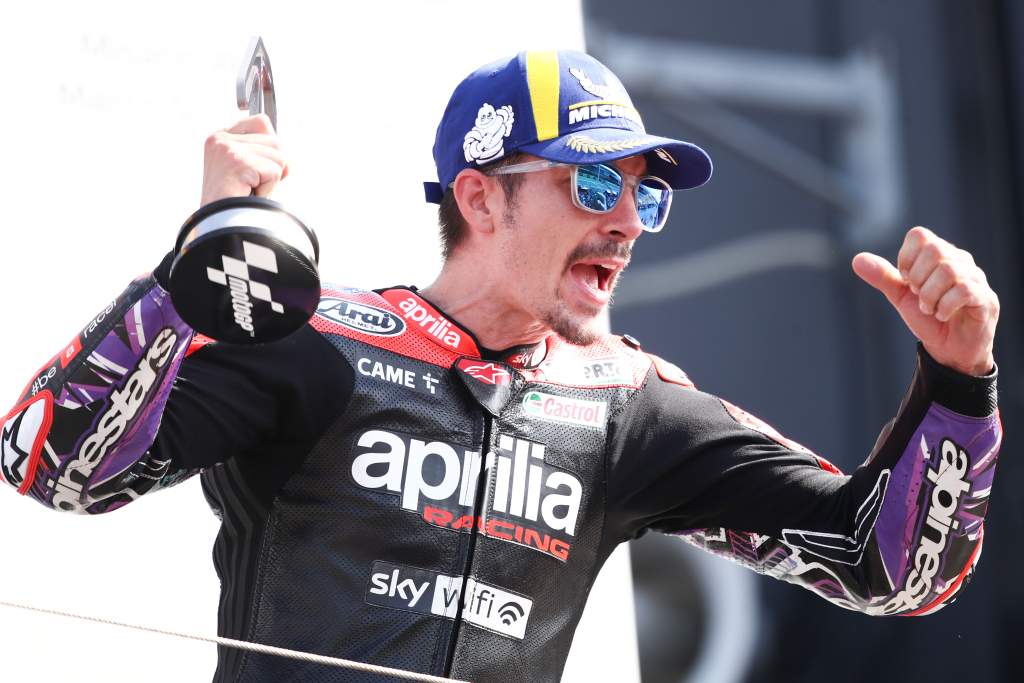 Vinales, a remarkably positive presence as an Aprilia man compared to the often dejected and overall undeniably moody rider he was at Yamaha, has long preached that his adaptation to the RS-GP bike has been a long, gradual process.
It has been a process impacted by the fact that he'd only campaigned inline-four engines rather than V4s in MotoGP before Aprilia – although it's also true that it's just hard in general to go from one bike to another in the hyper-specialised modern premier class.
But his form in recent races has been strong enough to where he now feels he's exceeding the level of his time at Yamaha.
"The level is different because we're riding much faster," he said during the Misano weekend. "And in fact the level is a lot higher than in previous years.
"I'm not yet at the point where I'm at the maximum in each corner and that's very important for us, because it means that still we can make a lot of evolution and increase our potential."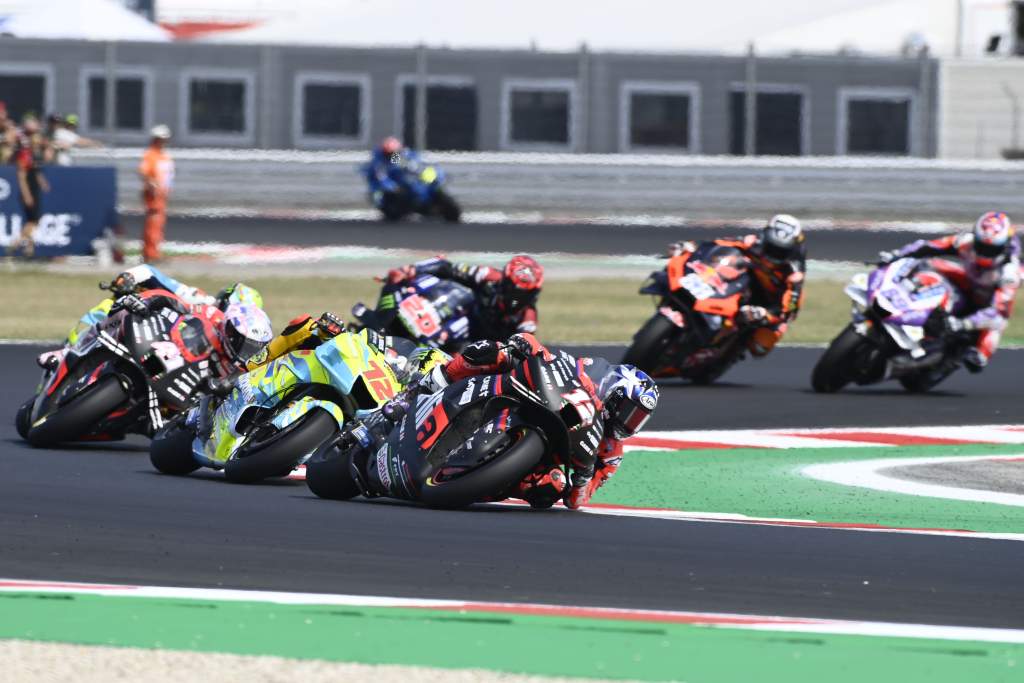 But, if the level is rising, why is Vinales convinced that he's still not extracting the maximum? It's simple – he is yet to go over the limit.
Vinales was never a particularly crash-prone rider in his time at Suzuki or Yamaha, never clearing double-digit falls in any season – not even as a rookie in 2015.
Yet at Aprilia he's doing something else entirely. Since his competitive debut for the team at Aragon last year, his RS-GP has remained upright in every single session of every weekend.
---
MotoGP race weekend crashes in 2022
17 Marco Bezzecchi
15 Alex Marquez
14 Enea Bastianini, Johann Zarco
12 Darryn Binder, Jorge Martin
11 Pecco Bagnaia, Joan Mir
10 Remy Gardner, Marc Marquez
9 Aleix Espargaro, Jack Miller, Takaaki Nakagami
8 Brad Binder, Fabio Di Giannantonio, Pol Espargaro, Franco Morbidelli
7 Miguel Oliveira
6 Stefan Bradl, Luca Marini, Alex Rins
4 Fabio Quartararo
3 Lorenzo Savadori*
2 Andrea Dovizioso, Michele Pirro*
1 Kazuki Watanabe
0 Maverick Vinales
* denotes five starts or fewer
---
"Maybe I have to push more and more," he admitted, "because I don't know yet where the limit is. I start to feel like I can switch off for one lap now and push very hard for one lap, so of course I will crash – this is clear.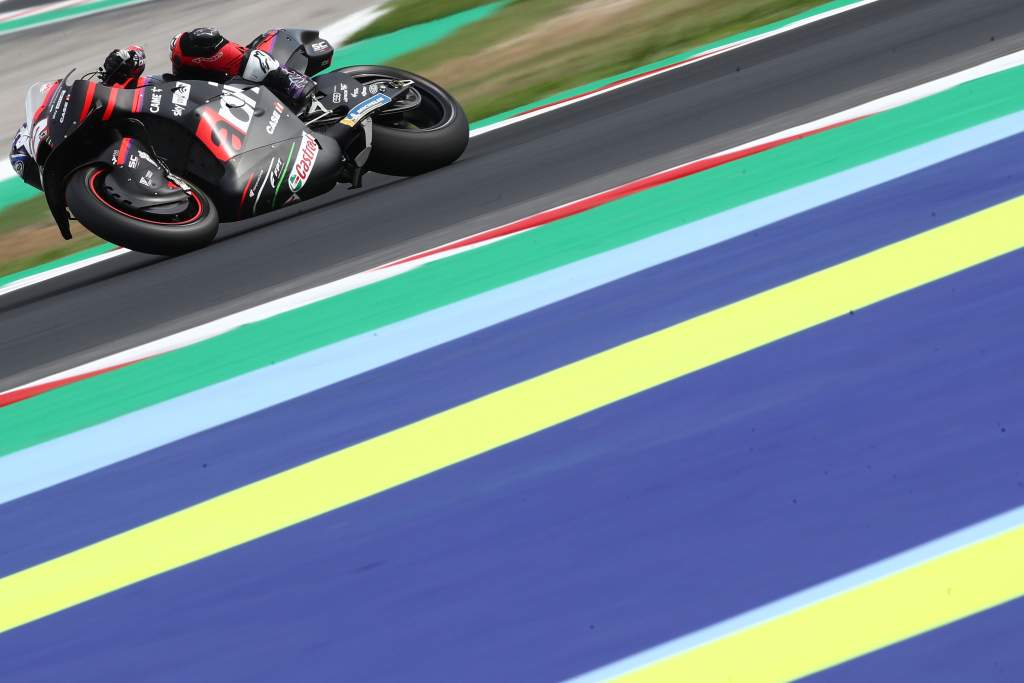 "But I still need to find the limit and it remains very positive in my mind that without knowing how much faster I can go, I'm there. At the moment I'm able to fight for the race.
"I haven't found the point where I start to make the bike slide on the front on the brakes, stuff like this. All of this is tenths left on the track, and still I think that I can go much faster with this bike, with the package we have right now. It's a matter of doing more laps."
Thankfully, the opportunity to do more laps will come later this week with a two-day post-race test at Misano that kicked off on Tuesday, with the main focus for Vinales' side of the Aprilia garage likely not to be a first-generation 2023 bike like some factories are planning but instead an updated ergonomic package tailored for him.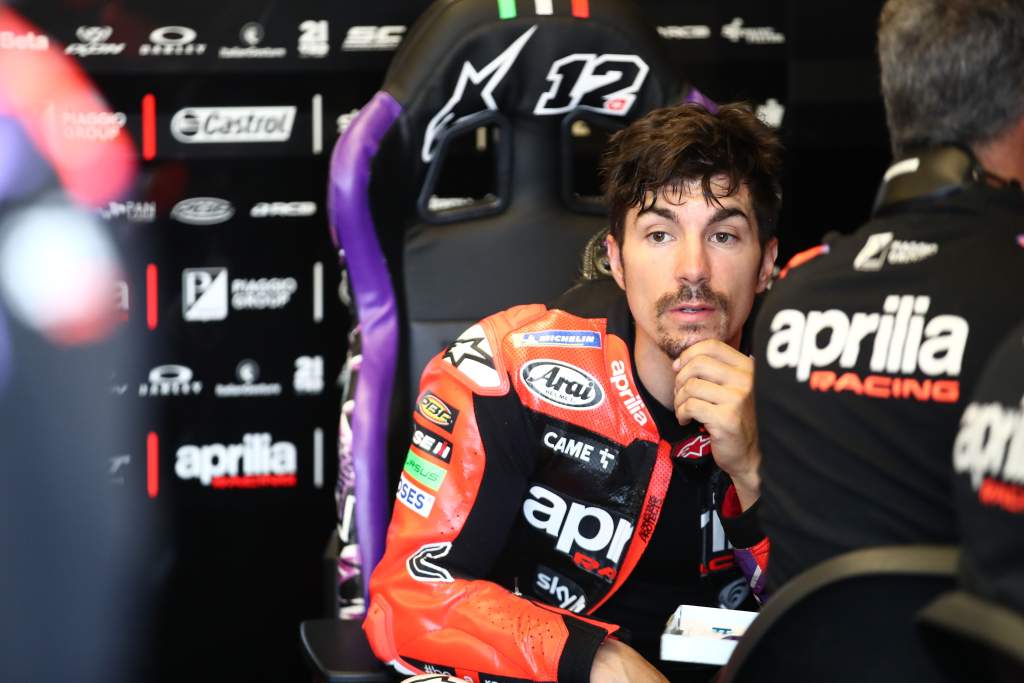 "It's good that we've got a test so I can try things," Vinales explained. "I have completely different handlebars, completely different seat to try to be more comfortable on the bike, to try and be with more power on the bike.
"There's a lot of stuff that can help us but you can't try it on a race weekend."