With the news that Brad Binder has signed a deal that will keep him as part of KTM's MotoGP plans until at least 2024, and the announcement that Australian Remy Gardner will be joining its satellite Tech3 team in 2022, the Austrian brand's long-term plans in the premier class are starting to come together nicely.
That's no surprise at all, given the amount of effort that KTM, more than any other manufacturer, has invested into ensuring that it has got an incredible pipeline of talent feeding into its MotoGP teams to ensure future domination if it can produce the bike to achieve that.
According to its motorsport boss Pit Beirer, that's partly why KTM offered Binder an almost unprecedented three-year extension to his deal , which ties him to the brand for the foreseeable future. Beirer told The Race at last weekend's Catalan Grand Prix that to KTM it makes complete sense to secure his talents as soon as possible given how well they fit together.
"We know what we're getting from both sides," Beirer admitted.
"He's a fantastic boy, a great personality and he fits our brand perfectly. I'm glad that he gave us his trust before he had the complete breakthrough in the class – and maybe while KTM has still got something missing. We looked deep into each other's eyes and promised to bring the project to success.
"It's great to have a plan in the long term because in this class you build up knowledge and trust from knowing the rider and what they need. If you see other careers in the class if a rider and manufacturer work together long term, you can improve every race and every year. It's a strong commitment from him and from us."
And while the news of Binder's extension might have raised a few eyebrows at the status of his team-mate Miguel Oliveira, the Portuguese rider is adamant that he too has long term plans with KTM.
Six months through a two-year deal (as opposed to Binder's one-year contract), he insisted that there's nothing to get too worked up about just yet as he bides his time.
"I have a two-year deal, and that's good enough for me," the Catalan GP winner said after the race.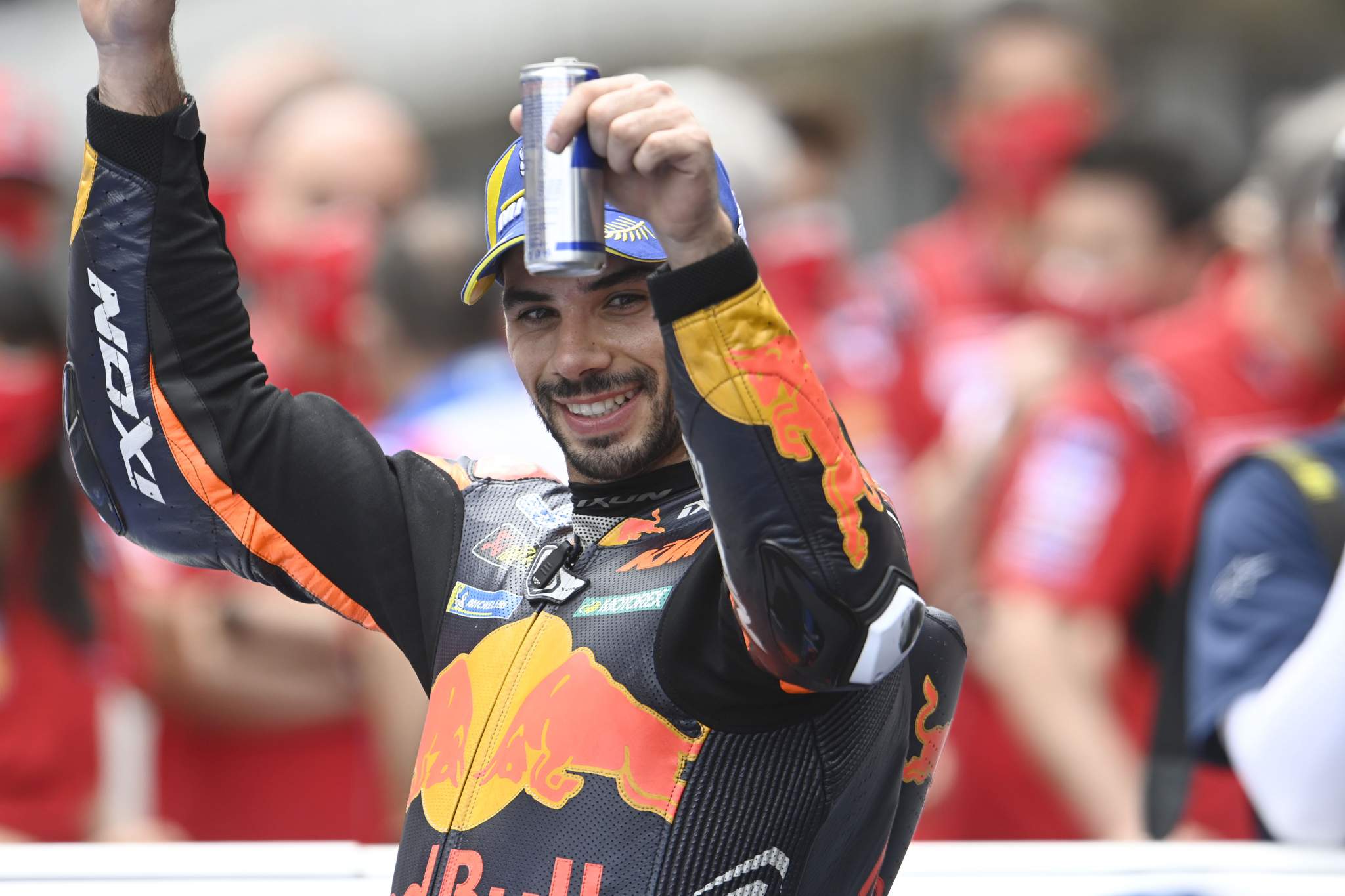 "Until next season, I've got everything sorted out. I think only Brad and Marc Marquez have a kind of deal like this. Marc is an eight-time world champion, and Brad is finishing his first season in MotoGP but clearly, KTM see a huge potential in him and they're taking advantage of this. I'm all for it, I'm OK, and I'm just doing my job.
"I think KTM is happy enough with what I'm doing, and I don't need the confirmation of another three years on my contract to know that they like me and they appreciate my work. Good things will come in time, we just need to keep putting in the work and being patient."
However, there might be another problem brewing for KTM down the line – what happens when KTM has more fast junior riders working their way through the system than it has seats available in the top class?
A good problem to have, according to Beirer. He says that thankfully for KTM it's not quite an issue it needs to address just yet despite the incredible form being shown by both its Moto2 rookie Raul Fernandez and Moto3 newcomer Pedro Acosta.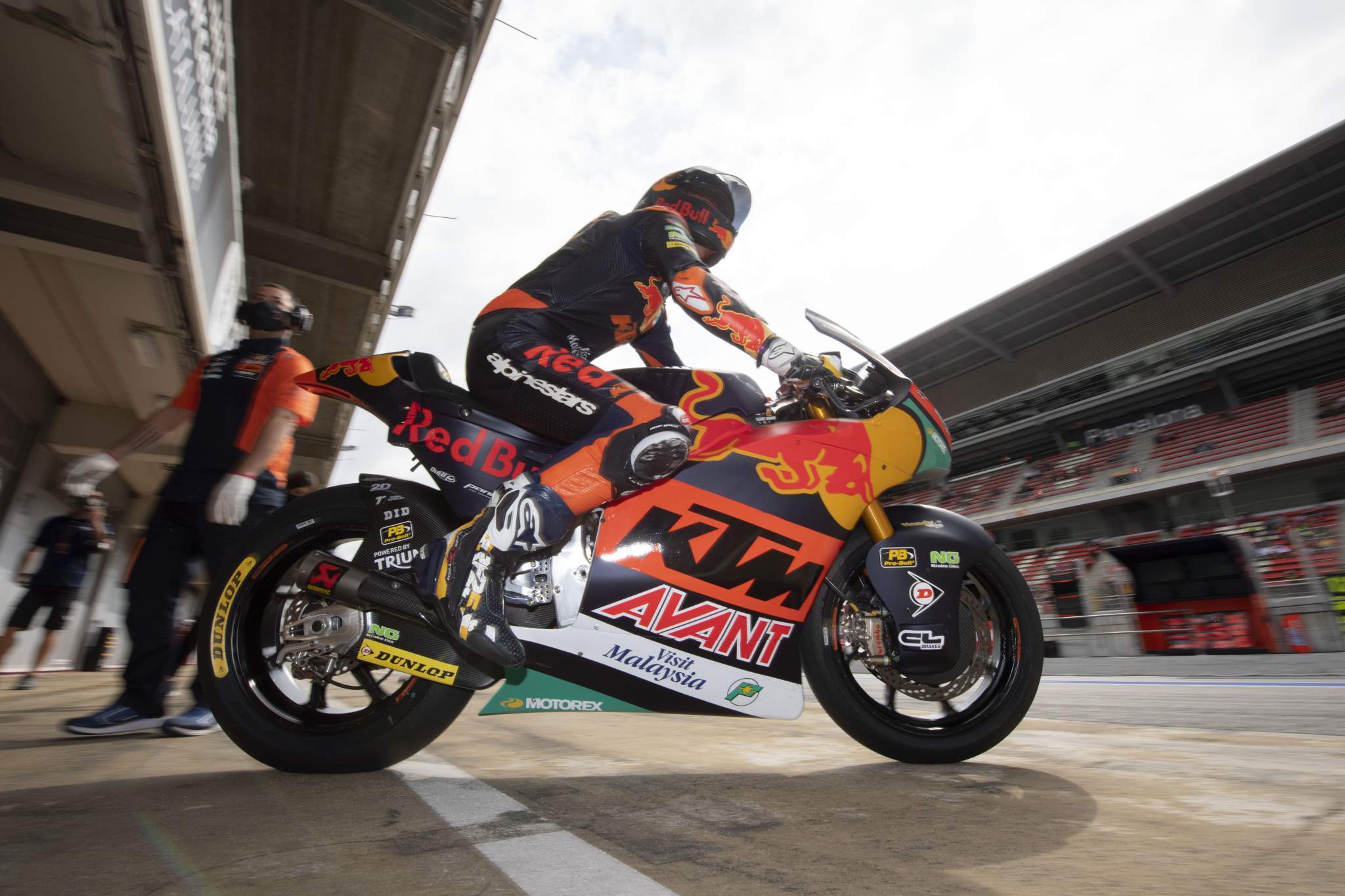 "It's not that we just start to build talent and then overnight you have four MotoGP stars," he said. "We try the maximum and we have a structure that starts with the Red Bull Rookies Cup, then Moto3, then Moto2, then MotoGP – but of course if you now count things together, we have two fantastic riders with Brad and Miguel and now we've announced Remy.
"Of course the question is who will take the next step, and then what's going on with the next guys. Somewhere there is going to be a luxury problem, but we're not there yet. We don't have four riders on the level we want them, but we have upcoming talent we don't want to give to someone else. We're still hoping to keep the boys in our own line."
There is potentially a solution to both problems, of course – but it's likely to come at the expense of not just one of the Tech3 satellite pairing of Danilo Petrucci and Iker Lecuona but potentially both. Right now it seems like the latter is all but assured of being on the hunt for a new job, but Beirer has made it clear that that's potentially also the case for Petrucci should Fernandez want to make the MotoGP move for 2022.
With Fernandez linked to both a move to Tech3 and also believed to be a target of Yamaha should it (as seems likely) need a replacement for Valentino Rossi at Petronas SRT, Beirer says that right now all the cards are in the hands of the young Spaniard.
"We talked intensely about it, and last Saturday I spoke to him directly," he told The Race. "At the moment he's still in favour of a second Moto2 year, that's what he told me last Saturday.
"He's not ready yet to decide or commit to a MotoGP step for next year, but also of course we'll give him some more races. If he's going just a little bit more then it makes sense to talk about it then.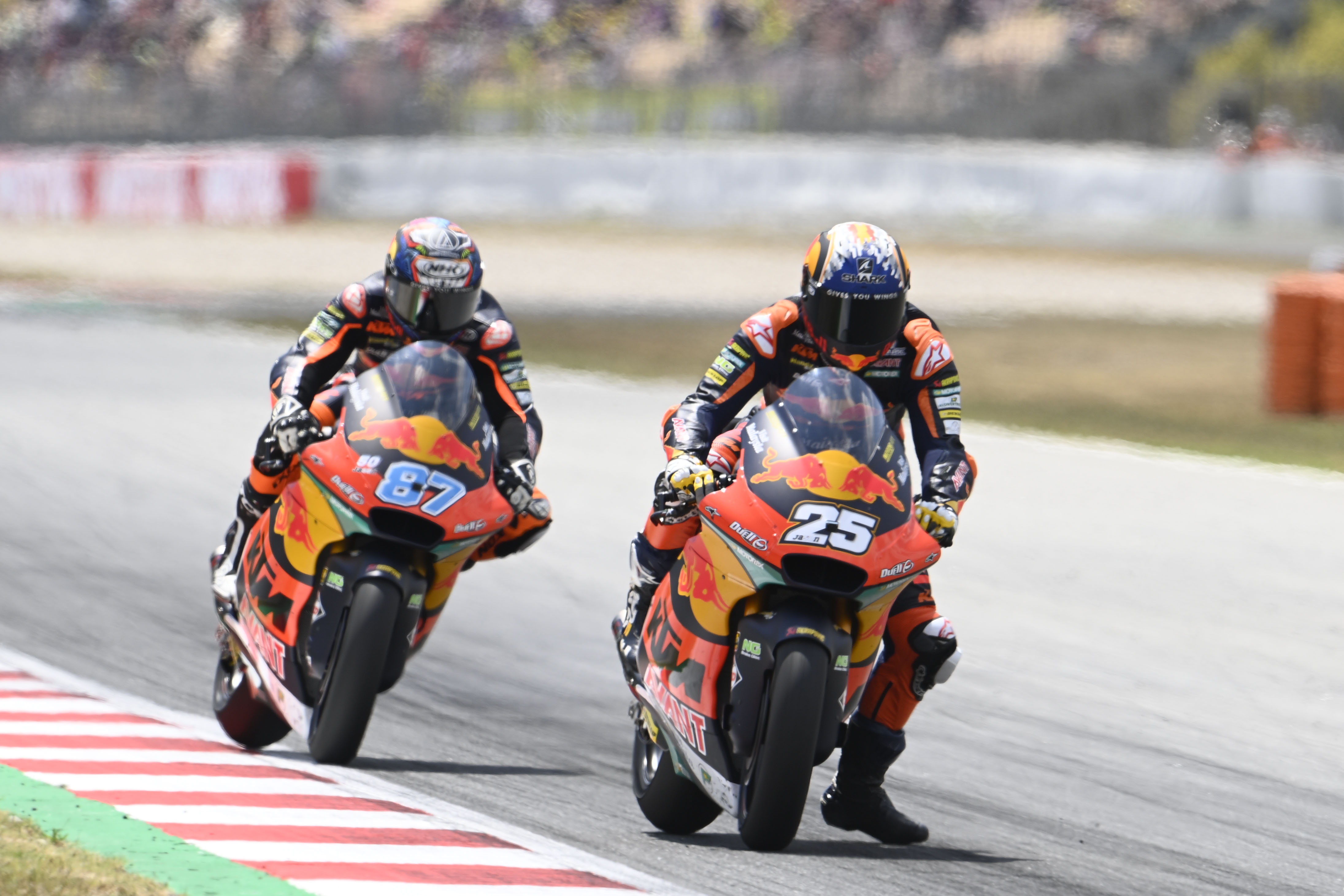 "I know of course that some other people in the paddock are interested in him, but all I can say is that we have a three-year contract with him. First of all, I hope they respect the contract, and then secondly I hope that he's had a good time with KTM so far and wants to create a future with us because we definitely want to do it from our side."
The easiest problem to fix for KTM right now seems to be the other side of its Moto2 garage, though. With rookie sensation Acosta well clear in the Moto3 championship race, it seems that promoting him to replace Gardner seems elementary – something that Beirer conceded.
"There is a young boy coming up, but it's the same for Raul as it is for Pedro – is it the right time to move or is it still a little too early? We've definitely said that we don't want to decide before the summer break, so there are still some races to see how far he can go.
"Then we definitely need to decide because one step can mean a lot for many other people. Our target is to decide after Assen."
Time might not just be a factor for the reasons KTM first suspected with Acosta's contract, though – thanks to fresh rumours from last weekend in the Italian press that Valentino Rossi's VR46 Academy is looking to take the staggering decision to for the first time hire a non-Italian for its Moto2 team by offering to buy Acosta out of his KTM deal.
Not likely to be a cheap proposition and bound to come with some sort of future deal to ensure he's guaranteed a MotoGP move, it highlights the somewhat precarious position that KTM finds its future plans in.