MotoGP title hopeful Aleix Espargaro is all too aware a great chance went begging in the Silverstone race – but he admits he was confounded by how the British Grand Prix played out.
Espargaro was thrown off his bike in the pre-qualifying fourth practice on Saturday, and was lying in the gravel fearing he had snapped both his ankles – although ultimately got away, pending further medical checks, with contusions rather than fractures.
Nevertheless, the crash turned his weekend into a damage limitation one in an instant, and while fears Espargaro wouldn't be able to race did not come to pass, he was clearly limited in how quick he could go.
Fastest on combined practice times, he qualified only sixth and brought his Aprilia RS-GP home in ninth on Sunday, an "impossible" late lunge on struggling title rival Fabio Quartararo failing to secure at least a minor reduction in the points gap to the Frenchman.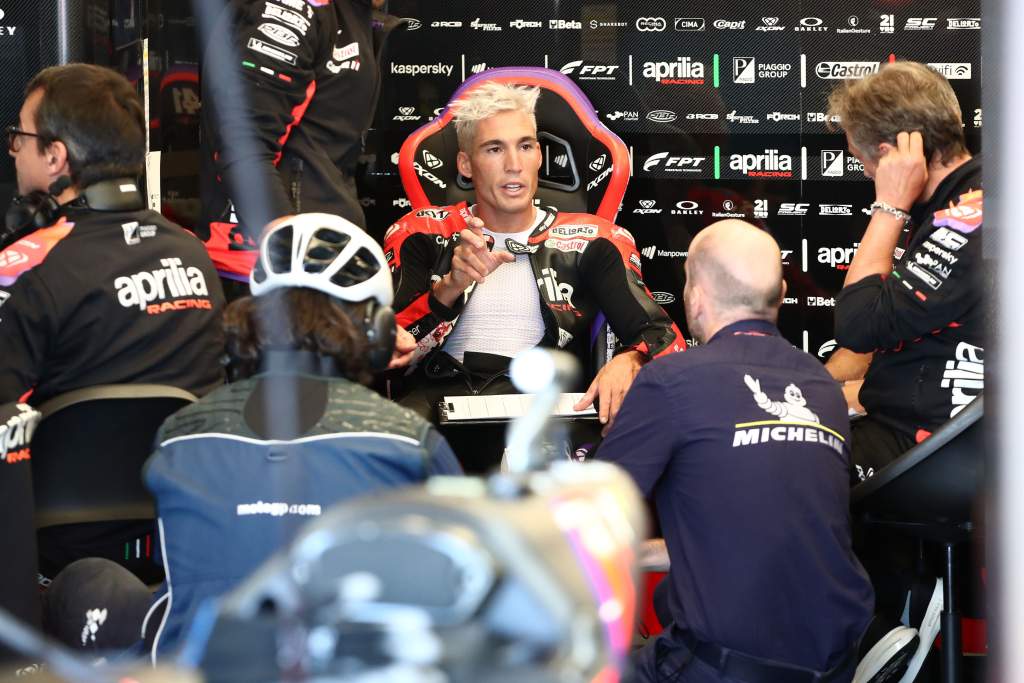 "I knew it was just one point but it was not a matter of points, it was a matter of finishing in front," Espargaro said of the attempt.
"And I tried. But today I lost a good opportunity to recover points, unfortunately."
Considering team-mate Maverick Vinales came very close to a first Aprilia win, there's every reason to believe a fit Espargaro would've been right up there with him.
That would have, of course, meant the race would've played out differently, but Quartararo would've still likely had a subpar Sunday given his long-lap penalty and the fact he erred in choosing the rear tyre compound.
Therefore, the gap between the two title protagonists exiting Silverstone could've potentially been as low as three points, but instead stands at 22.
Espargaro said the pain from his accident was "no excuse" on Sunday, but also made it clear he was just "not really able to move freely on the bike and help the bike turn".
"And it's a shame because I couldn't overtake, I was not able to be aggressive, I did no overtakes during the race. I didn't finish far from the winner but during the weekend I think I had a really strong pace and it's a shame I couldn't fight for victory."
But he also did indicate that the RS-GP wasn't offering the grip he expected during the race, this suggesting that getting the win if fully fit would not have been as easy as it may seem.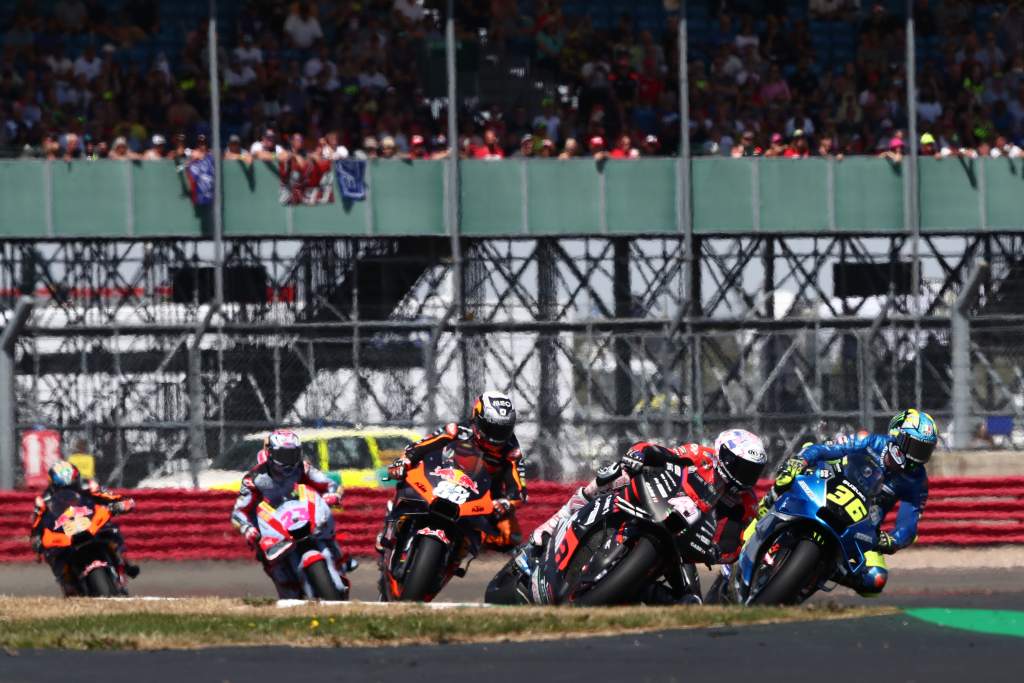 "Today's race I cannot understand at all. I take the classification, I understand zero about bikes – both Ducatis had zero pace during the weekend, they did an extraordinary job today, I don't understand where they found the pace.
"[Marco] Bezzecchi was very strong, he finished 10th. Fabio was very strong, he finished with me. A KTM [Miguel Oliveira] in the leading group. [Enea] Bastianini was out of top 15, I think, on Friday [before finishing fourth]…
"I really don't understand what happened today, I had zero traction on the right side during the race.
"This is MotoGP, it's nice, it's close – and the next eight races the last part of the championship is going to be fun."