Marc Marquez has been MotoGP's undisputed king of the Circuit of the Americas.
Seven wins from eight races (and he was leading by 4s after eight laps when he crashed in the other one) and seven straight poles made Austin one of his absolute strongholds.
But on the eve of the 2022 race there, despite his rivals insisting he's a contender for yet another Texas win, Marquez admitted he doesn't feel anywhere near comfortable enough on the Repsol Honda for that.
Despite returning to action this weekend for one of his favourite tracks, the eight-time world champion is still far from his old self following the huge crash he suffered at the Indonesian Grand Prix, the concussion sustained in the fall and the subsequent recurrence of his double vision problem that led to him sitting out last weekend's Argentine race.
And while there's no one single factor that contributed to his worst-ever Austin qualifying of ninth for Sunday's race and a generally lacklustre weekend all round so far, he said the combination of all the last few weeks' experiences combined to ensure he's not his old self.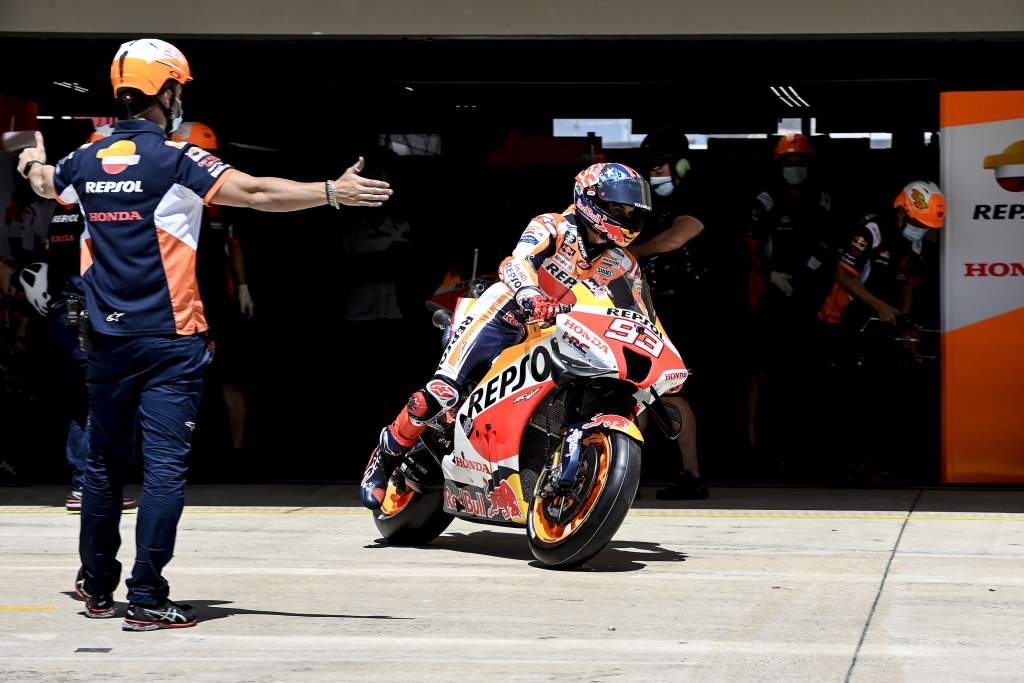 "Missing one weekend doesn't affect your speed, doesn't affect anything," he replied when asked by The Race about the effect of missing Argentina.
"But it's true that there are many things. It's the combination of many things.
"I'm coming from one of my worst weekends in the MotoGP class, from the biggest high-side, and all these things mean I don't have a good feeling.
"During the weekend, it's true that it's normal that some doubts will appear in myself.
"I'm trying to get confidence and in FP4 I rode well, but in qualifying when I put in new tyres, I don't know… I didn't feel it and I was a bit scared. I couldn't push as I want, and I only did a single lap."
Marc Marquez admitting fear isn't something we're used to hearing. It perhaps hints at a somewhat new appreciation for his physical health following not just the Indonesian crash but also a rather bruising two years as he recovers from a shattered arm and subsequently botched repair surgery and then the first appearance of his double vision issues in 10 years and a relapse only months later.
And while it might well prove to be something he can overcame again in the longer term, he admitted that it meant he went into the high-pressure qualifying session at COTA on Saturday much more unsure of himself than is ever usually expected.
"I didn't believe in myself in qualifying," he admitted. "All weekend, I worked really in the rhythm, the pace, but in qualifying I went out, caught some traffic, and I didn't want to push.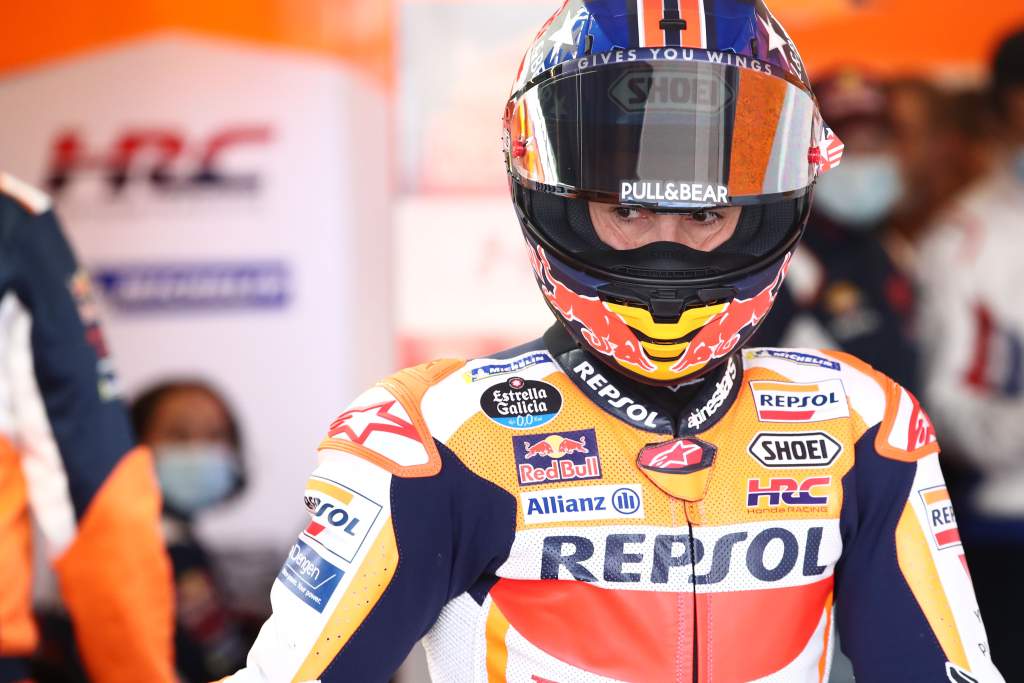 "I didn't believe in myself, and that was my mistake. The second time we had some issues with the bike, so it wasn't entirely my mistake, but for that reason I couldn't push the way I wanted to. I got confused and I thought I had one more lap with the second tyre, but that was my mistake too.
"I'm lucky we start ninth, because it was my worst lap but we're still ninth.
"It'll be difficult starting from that position, to overtake especially the Ducati riders, but the race is long."
Reigning world champion Fabio Quartararo is among those still adamant Marquez is among the favourites for victory on Sunday even from ninth.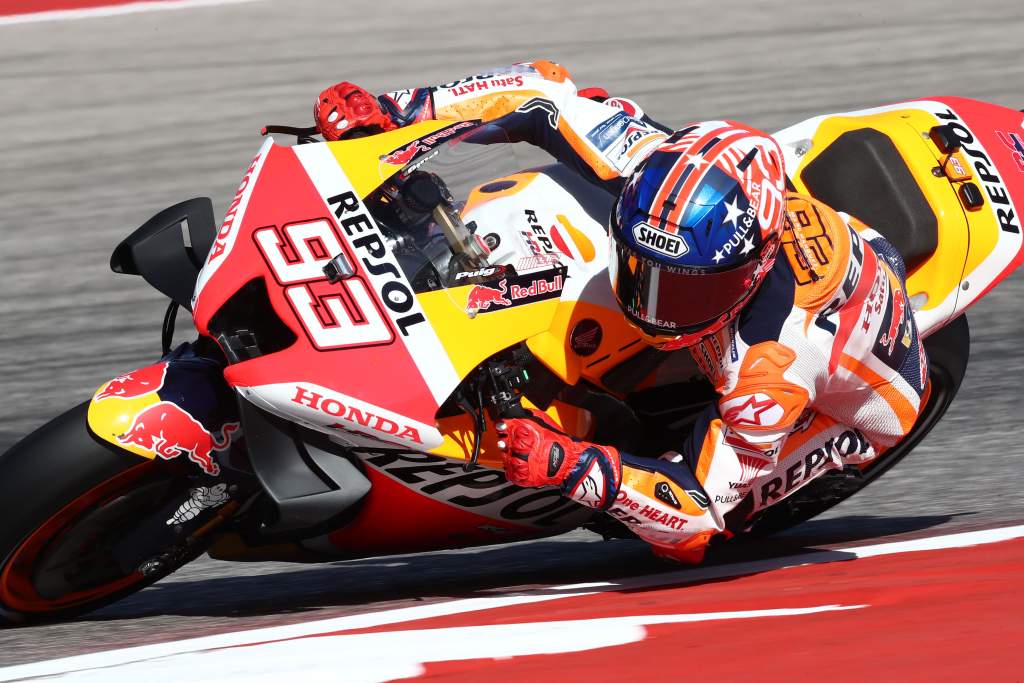 But Marquez is equally adamant that this "strange weekend" trying to get back his confidence means that he's far from it at this point.
"I cannot be the favourite," Marquez insisted. "If you check, I did a very strange weekend, but it was the only way to survive all weekend.
"I only pushed for single laps yesterday, single laps this morning, and I just did a normal practice in FP4 and tried to understand where my pace was.
"In the warm-up I'll only do four or five laps too, waiting for the race, and then we'll see where our place is.
"But starting from ninth I cannot be the favourite."